Should You Really Use a Blackjack Strategy Trainer?

Important Notice: This is not our latest article about the promotions at this online Casino. You might no longer be able to claim this offer. To know what bonuses are available right now, have a look at our Casino bonus page.
In this article:
what is Blackjack strategy trainer and why players use it
why you should (not) use Blackjack trainer
what's the best way to learn Blackjack basic strategy
Every professional gambler will tell you -
Blackjack is the best Casino game to play to win more money in the long run.
But it's easier said than done.
Blackjack may have the best odds of all Casino games, but it's not the easiest game to play.
Sure, Blackjack rules are easy to learn.
But to actually have the best odds, you also need to know the basic strategy and often, how to count cards Blackjack.
In other words -
like mastering any other useful or lucrative skill, mastering Blackjack takes practice.
Thus, some Casino sites created Blackjack strategy trainers.
What is the Blackjack strategy trainer? Should you use it to learn Blackjack strategy? That and more explained in this article.
What Is Blackjack Strategy Trainer?
Blackjack strategy trainer is a computer program that resembles an online Blackjack game. After every move you make, it shows you whether that move was correct or wrong according to the basic strategy.
For example, if you have the hand of 11-value, the basic strategy states that you should always hit or, in some cases, double down.
If you do that while playing on a Blackjack strategy trainer, you'll get a shiny green "Correct!" popping up. If you don't, a gloomy red "Wrong!" instead.
Do you feel as if you're back to high school already?
Newsflash: Actual Blackjack is not a goddamn pop quiz.
But Blackjack strategy trainer will sure as hell make you feel like you're taking one.
To make matters worse, you can't win any real money when playing the game on a Blackjack strategy trainer.
Not even when you master the game using that silly pop quiz design.
What happens then?
You go to a real Casino environment and you need to relearn everything again.
That happens to the best of us.
After high school, you need to readapt to study in college. After college, to readapt to work in a real business organization. And after Blackjack strategy trainer, to readapt to play Blackjack for money in a real Casino.
So, to answer my initial question, should you really use Blackjack strategy trainer, I'd say no, you shouldn't.
There's a much better way to learn Blackjack basic strategy, how to count cards, and other advantage plays.
And I'm about to share it with you.
The Best Alternative to the Blackjack Strategy Trainer
20 years ago players needed to buy books on gambling and go to play in a brick-and-mortar Casinos to practice what they've learned.
You don't need to do that now.
Unless, of course, you want to. There's nothing wrong about being old-fashioned.
Yet, there's an alternative.
There's more than enough reading you can do online.
And it's as fresh as you get.
Perhaps you're even reading this article minutes after it's published. Even if it's not that recent, it's still not a decade old like some books on gambling.
Here at CasinoSmash, we update our features regularly. So, our articles don't lose their relevance and keep bringing you useful information on all things gambling.
And it's not only reading you can do online.
You can play all the Casino games online, too.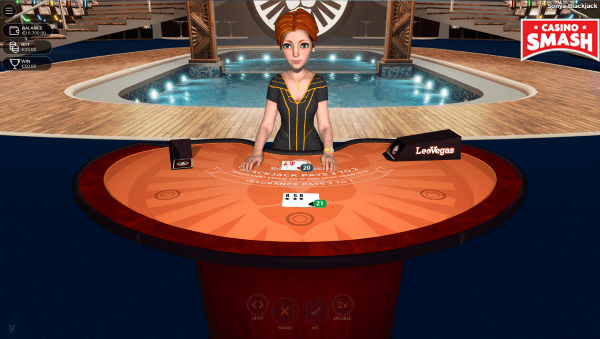 And unlike playing at a land-based Casino, you don't need to play for real money from the get-go.
There's (almost) always a demo mode you can try.
It gives you a thousand or more of free credits you can use for playing any game at the Casino.
Slots, Roulette, Baccarat, Video Poker, then some games you have never heard of (seriously), and, of course, Blackjack.
And not just the classic Blackjack.
Any variant of Blackjack that Casino offers.
Best part?
When you master the game, you can switch to real money play in an instant.
No need to change the platform or to look for where to play for real.
Both demo mode and real money play are available on the very same platform. So, playing for free you get the very same Blackjack you get when playing for real money.
Blackjack Strategy Trainer vs Blackjack for Free Online
You may think I have a personal vendetta against Blackjack strategy trainers.
I don't.
They do sound like a great way to learn Blackjack.
I thought so, too. Until I tried them.
It didn't take long until it was obvious free Blackjack games online are a much better alternative.
And there're a couple of reasons why.
1. Blackjack strategy trainer doesn't reflect differences in Blackjack platforms
It doesn't matter whether you want to learn Blackjack to beat brick-and-mortar or online Casinos.
The fact remains - Blackjack may differ everywhere you play it.
Casinos, or even different Blackjack tables at the same Casino, use a different number of decks of cards.
It can be one (if you play at single-deck Blackjack tables online), two, four, six, or eight.
Then, the dealer may always stand on a soft 17 (based on Casino/table predefined rules) or always hit when they have a soft 17.
Let's not forget the extra moves you can make. Surrender, insurance, split - you know the drill.
Whether they are possible also depends on a specific Casino/table/platform. So do the rules defining when these moves are possible.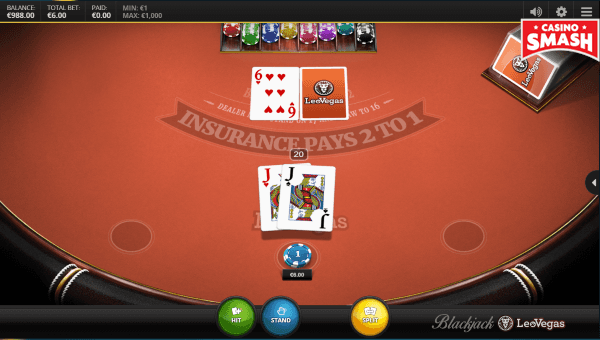 Thus, when you play on Blackjack trainer, most of the time you'll get only one approach to how Blackjack is played in real life.
When you go to play for real money where it's played differently, all your Blackjack trainer "wisdom" will become your Achilles' heel.
But if you study Blackjack by practicing in a real environment from the get-go, it won't be a problem.
Plus, at the same Casino, you can try different Blackjack platforms. Thus, you can practice on each of them, find your favorite one(s), and play for real money on them later.
After the training part is over, there won't be any confusion whatsoever.
2. Blackjack strategy trainer doesn't show you how the real gameplay goes
And here comes another thing that sucks in Blackjack trainers. How far from the real Blackjack gameplay they actually are.
When you open a trainer, it looks like a classic Blackjack game. You're dealt two cards, the dealer gets one card face up and the hole card (face down).
This part is not always the case in every variant. In European Blackjack, for example, the dealer doesn't get a hole card. But let's go with it.
What happens next?
You need to make a move. Hit, stand, double down, maybe split, surrender, or take insurance.
(Again, some of these moves you won't find in every Blackjack variant)
When you make your move, it shows you whether it was a correct one or not.
That's it.
It doesn't show you what was the dealer's hole card. And it doesn't show you whether you'd have actually won or lost.
Only if the move was correct based on the basic strategy.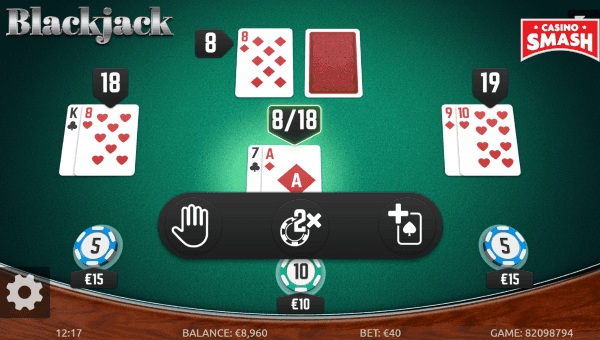 What does it mean?
You go to play at a real Casino, you use basic strategy as you learned it by heart, and then you lose.
And you'll be shocked that you lost.
You made the move that you learned being a correct one.
When you train your Blackjack skills at a real Casino from the get-go, you'll know it happens. It's a normal part of the gameplay.
The basic Blackjack strategy is not a bulletproof way to win Blackjack on every single move.
No strategy is.
It shows you the optimal move to make to maximize the odds. But it doesn't matter you'll always get the most likely outcome.
To some degree, it's still a game of chance.
And Blackjack strategy trainer will make you believe it's not.
3. Blackjack strategy trainer is not a real Blackjack game platform
I may be repeating myself but when you practice on a Blackjack strategy trainer, it's not actually playing Blackjack. It's only a drill on how to learn the strategy.
And if you ask me, not even a good one.
You can think of it as learning theory at school with zero or very little practice.
You get a half-assed "game" with more moves than you'd get in most real games and only a specific number of decks used.
And you'll need to leave that platform sooner or later once you'll want to play for real money.
You don't need to leave the platform when you practice on free games instead. Simply, you switch from free mode to real money mode.
It takes what, one deposit and then one click on the platform?
No need to look for a platform that reflects the settings of Blackjack strategy trainer you were learning on. You are still on the same platform, just the playing mode changed.
4. Blackjack strategy trainer represents only the classic Blackjack
When you practice on the Blackjack trainer, you see the game as it goes on the most basic classic version of it.
While it's still the most popular version - no argument here - there are so many Blackjack games you can try.
And online Casinos offer many of them. Both for free and for real money.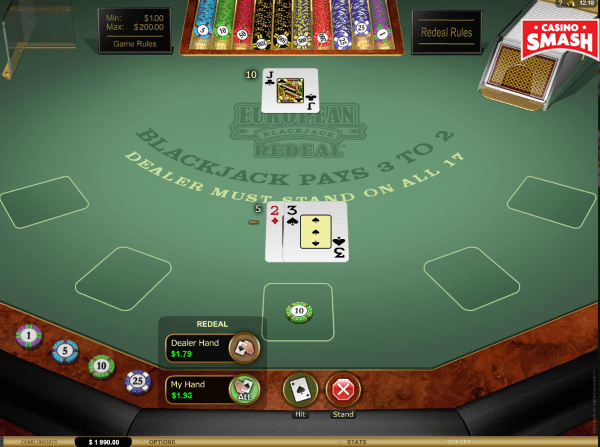 So, when you play Blackjack for free, not only you can try the very same classic Blackjack on different platforms, but also other variants of Blackjack for free.
One of the best ways to practice Blackjack strategy for beginners is playing multi-hand variants of the game.
You can play with two, three or even five hands at the same time and see how the basic strategy treats each of it.
But there are also many other variants you can try. Their house edge, decks used, and moves available may differ. Giving you a chance to practice strategy in different circumstances.
The verdict
I could list even more reasons why playing for free at a real Casino is a better alternative than doing basic strategy training drills.
But I think you get it already.
Only Blackjack strategy trainer that you need is...not a Blackjack strategy trainer.
Blackjack Training: How to Practice on Free Blackjack Games
So, how to actually practice Blackjack on free games?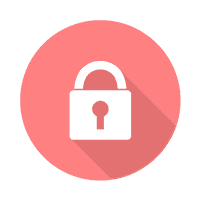 STEP #1. First, you'll need a great online Casino.
Think one step ahead - imagine that you already going to play Blackjack there for real money.
Choose a safe and trustworthy Casino with appropriate licenses (e.g. by the UK Gambling Commission and/or Malta Gaming Authority).
STEP #2. Make sure that the Casino offers plenty of Blackjack games in their table and card games section.
Aim for at least a few different platforms of classic Blackjack.
Better yet if it also has one or more multi-hand Blackjack versions and a couple of Blackjack variants.
STEP #3. Then, prepare to play the game by preparing your strategy chart or card counting guide for use.
If you play on a laptop or computer, you can open these on a separate browser tab or use split screen for having it on the same display.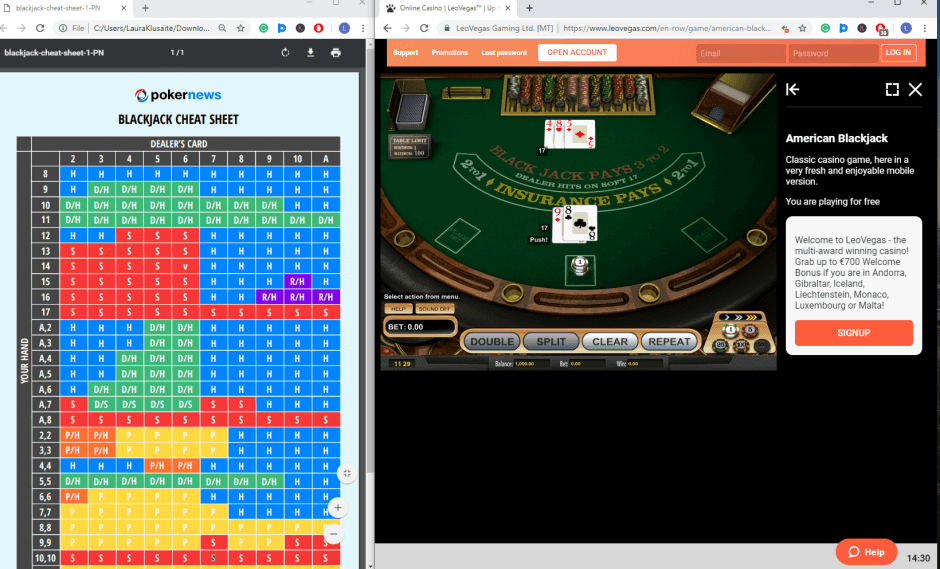 OR you can always download the Blackjack strategy and have it next to your screen. Then you can play on a mobile device, too.
STEP #4. Finally, open the game and start playing Blackjack online.
Take a look at your strategy while you play. Use the suggested moves and see how they work out.
You'll see how it goes as you play and you'll notice how it affects your free bankroll.
You won't get Correct or Wrong appearing on your screen when you follow correct strategies (or not).
At the same time, you (un)consciously will be more motivated to learn the strategy. And it actually takes less time to learn it this way, without annoying words popping up on your screen.
You'll see.
Enjoy!
Disclaimer: Gambling is a game of chance and there's no sure-fire formula that guarantee winnings. You can improve your winning chances by using the right in-game strategies but there is no way to predict when a machine or a Casino game is going to pay. Also, this page contains affiliate links. If you click through and play, we might earn a commission. That's what allow us to keep CasinoSmash free and bring you the best online Casino bonuses!