How to Win at Slots: Secret Pro Tips for Beating Slots

In this article:
Questions you must ask before playing Slots
Tips on how to beat Slots more often
Three Slot machines with a high RTP (+ demo versions)
I don't know you well, but I am 100 percent sure of one thing - you want to increase your chances of winning at Slots.
Who wouldn't?
That's why there are so many Slot strategy articles online - however, not all of them feature true info, and some of them exist solely to advertise Casinos.
This article is different.
Here, all the info on how to win at Slots is based on my personal experience.
That's right - I'm an avid Slot player myself.
And even though I don't have a foolproof system to beat every Slot machine on the internet (spoiler alert: it doesn't exist), I have a few tips that might help you win at Slots more.
Let's start!
Three Questions You Have to Answer Before Playing Slots
Here's something you should know from the get-go: your Slot winnings totally depend on the random number generator.
Still, you can actually influence your wins at least a little bit by choosing the right Slots to play.
The following questions will let you make that choice more easily.
Is the RTP of the Slot High Enough?
The RTP (Return to Player Index) of a game is the most important piece of information you must find before you attempt to win at Slots.
The higher it is - the more money is returned to players.
Usually, you'll see Slots with an index that goes from 94 to 96 percent.
However, you have to be especially careful with Jackpot Slot machines, as these tend to have a much lower RTP index than regular Slot games.
For example, the insanely-popular Jackpot Mega Moolah has an RTP of only 88.12 percent.
That is critically low, and, let's admit it, you don't hit the Jackpot every day - that's why a good Return to Player index is crucial.
I suggest you play Slots that have an RTP of no less than 96 percent.
And that's not a problem, as there are lots of real money games like this.
Simply Google the Slot you want to play and the answer will appear right before your eyes.
Don't ever skip this step.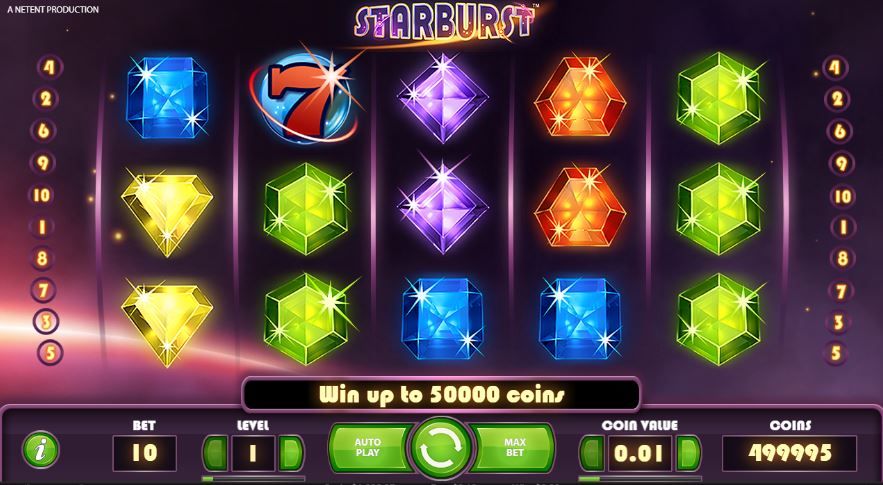 Does the Slot Offer Any Bonus Features?
You've probably heard that lots of online Casinos offer free spins for Slots - but I find the in-game free spins more useful than the bonuses gaming sites give you.
That's because you can win them over and over again in a single gaming session.
To find out how many free spins you can win on a particular Slot machine, open the game and then click on the payment section.
Usually, you will have to collect at least three Scatters for a round of 10 free spins.
However, some Slots can give you up to 50 free spins in one go, which can result in a pretty big win.
What Is the Variance of the Slot Machine?
There are three Slot variance types:
Low variance (low risk). These Slots give you more frequent winning, but they tend to be smaller. This is the best kind of games to play if you want to beat Slots as a low-roller.
Medium variance (medium risk). As the term suggests, you can expect both small and big winnings.
High variance (high risk). The risk is bigger in these Slots, as you might not land a lucky combo as often as you want. However, the actual winnings tend to be higher.
The variance you should choose totally depends on your personality and bankroll.
If you're ready to bet big, feel free to try out high-variance Slots.
However, if you only have a few euros to spare, it's wiser to choose the low-variance games, which might let you play for a little longer.
Three Tips That Might Help You Win More at Slots
Finally, you chose a Slot machine.
It has a high RTP, a lot of bonus features, and a variance that suits you as a player.
This is it, right?
Well, not really.
There are a few tips I want to tell you before you bet real money, as you can't really beat Slots if you don't know what you're doing.
So, here are my tips on how to (possibly) win at Slots more.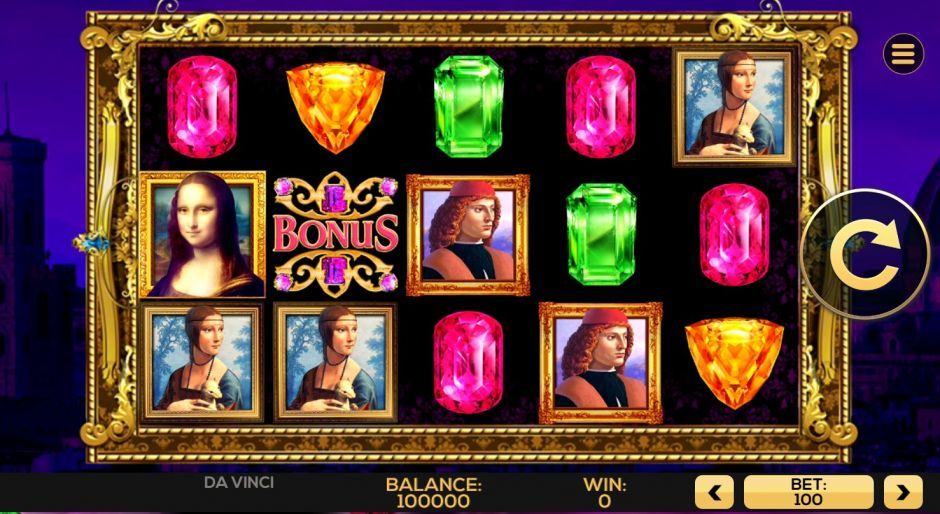 Max Out the Paylines
You might already know that online and land-based Slots come with different number of paylines.
A Slot can have three, five, 10, 15, 20, or even hundreds or thousands of paylines (or "ways to win").
However, one thing to keep in mind is that you shouldn't expect to win at Slots more if the game has more paylines.
Sure, the winnings might be more frequent on a Slot with, say, 1,024 ways to win than the one with only 25 paylines - but it doesn't mean that your bankroll will bloat more quickly.
That's because individual payments tend to be a bit more humble on Slots with lots of betways, even though there are more of them.
That being said, you should always play with the maximum number of paylines anytime you bet on a Slot.
There's no point in doing the opposite.
You don't want to miss a bonus or a particularly lucrative winning combo - I wouldn't want that, too.
In case betting on all paylines at once costs too much for your liking - choose another Slot.
There are plenty.
Bet Only What You Can Afford
The first thing I do before playing a Slot is checking the minimum bet of the game.
Usually, these vary from €0.10 to €0.25.
It doesn't seem like such a big difference but, believe me, the bets add up.
If you're not careful enough, you might lose more money than you can afford, so it is important that you choose a Slot machine that goes hand in hand with your wallet.
Personally, I prefer smaller bets because I play Slots for fun, not for profit, and I don't want to end up in the red just because I wanted to have a nice night out at the Casino.
However, some players argue that betting big means winning bigger prizes - and, in part, they are right.
The more you bet, the more a lucky combination will pay you - but do that only if you can afford the theoretical losses.
That's why it's best to set a limited budget for the evening and not exceed it.
Play Slots for Free Before Betting Real Money
Here's a piece of advice for those who want to beat Slots - never bet real money on the first spin.
For example, if you have a Slot you want to try at a land-based Casino, it would be smart to play it online for free before you get your hands on the real deal.
Playing the demo version will help you get accustomed to the Slot. Also, you will check out the payouts, the bonus features, and your luck with a particular game.
This can improve your chances of winning - or at least will help you not to get hooked on a poorly-made Slot with small payouts.
Three Video Slots You Might Want to Try Out (My Personal Favorites)
Got a bit lost and don't know which games to play for the highest chance of beating Slots?
No worries.
Here are my top three online Slots with a solid RTP and lots of bonuses.
You can use them as an example of choosing your own favorite games.
Ozwin's Jackpots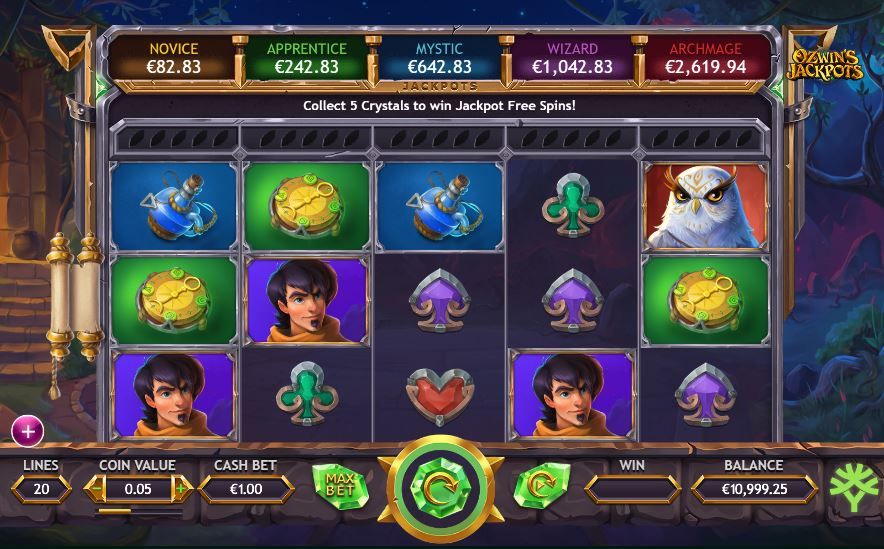 Give this Slot a chance if you want to play a real money game that not only offers Jackpots, but also a high RTP.
Ozwin's Jackpots by Yggdrasil is almost perfect according to my standards.
A Return to Player Index of 96.7 percent and five progressive Jackpots give you the possibility to beat this Slot more easily than, say, Mega Moolah.
Jackpots aside, you can win 10 free spins with 3x multiplier and a Spellbook bonus game that lets you win extra coins.
In fact, all the Slots by Yggdrasil are good - I am yet to see their Slot that has a lower RTP than 96%, and their graphics are simply out of this world.
Big Bad Wolf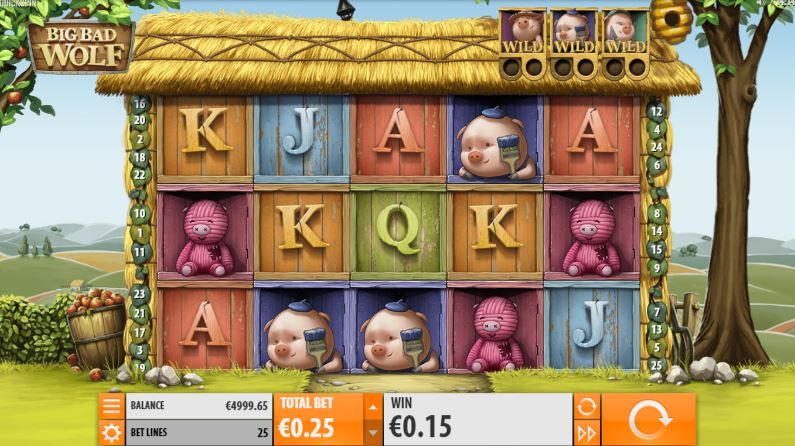 Big Bad Wolf by Quickspin is a nice Slot to practice on - its RTP is 97.34 percent, which is higher than the industry average.
But this is not the only advantage of this Slot game.
You'll also like the fact that this is one of those Slots that have all the winning combinations explode, giving way to new symbols - which can result in a brand new winning combo.
Just don't forget that this is a high-variance Slot, which means that you might want to spend a little time for a chance of some satisfying results.
Retro Reels - Extreme Heat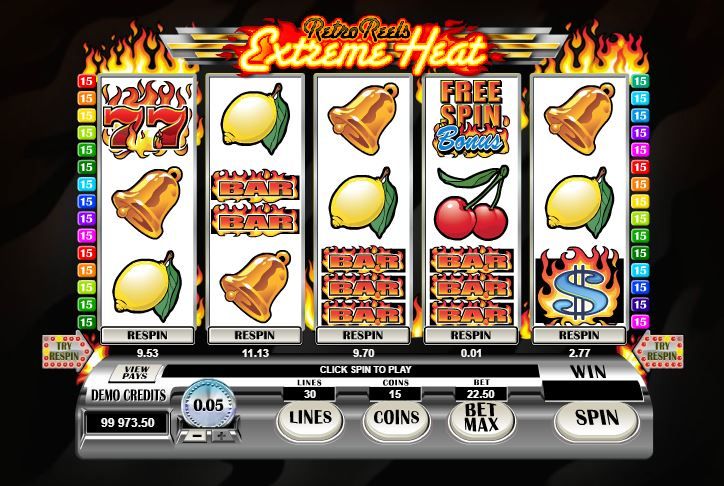 Some say that the ugliest Slots produce the biggest wins - and sometimes, this is true.
You won't satisfy your crave for art by playing this classic Casino game by Microgaming - but you might like what you see in your credit window - of course, if you're lucky enough.
That's because the RTP of Retro Reels - Extreme Heat goes up to 97.5 percent. It's one of the highest ones I've ever seen, and that's saying something.
There's also one feature of this online game you can use if you're not afraid of risk in your quest to win at Slots - you can respin every single reel as many times as you want.
If you want to play for real money, use this feature only after you practiced the game for free. Not all respins guarantee a win, but all of them cost additional cash.
Disclaimer: Gambling is a game of chance and there's no sure-fire formula that guarantee winnings. You can improve your winning chances by using the right in-game strategies but there is no way to predict when a machine or a Casino game is going to pay. Also, this page contains affiliate links. If you click through and play, we might earn a commission. That's what allow us to keep CasinoSmash free and bring you the best online Casino bonuses!