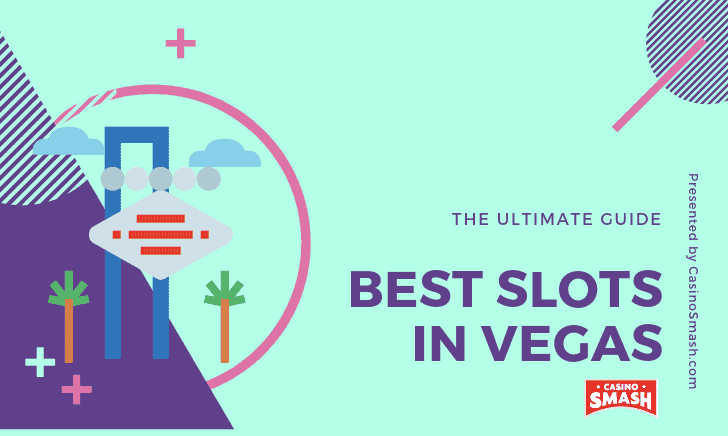 Best Slots in Vegas: Where to Play the Best Slot Machines
Important Notice: This is not our latest article about the promotions at this online Casino. You might no longer be able to claim this offer. To know what bonuses are available right now, have a look at our Casino bonus page.
Are you planning a trip to Las Vegas? Are you already there for the annual edition of the World Series of Poker? If you are and your favourite Casino games are Slots, you might think that all you need in order to have a good time is some luck...
Are you planning a trip to Las Vegas? Are you already there for the annual edition of the World Series of Poker?
If you are and your favourite Casino games are Slots, you might think that all you need in order to have a good time is some luck.

Visiting as many Casino resorts as possible is great from a touristic standpoint.
However, if you want to maximise your chances of having a positive balance and playing the best Slot games in Vegas, you should stick to Vegas Casinos that specialise in Slots.
The fact that you are on this guide to the best Slot machine games in Las Vegas means that you are not really sure where to start. But don't worry, we have created a list of the best brick-and-mortar Casinos you should definitely visit if you want to experience the best Slot machines in Vegas.
Check it out below and start exploring and spinning the reels!
The Aria Resort and Casino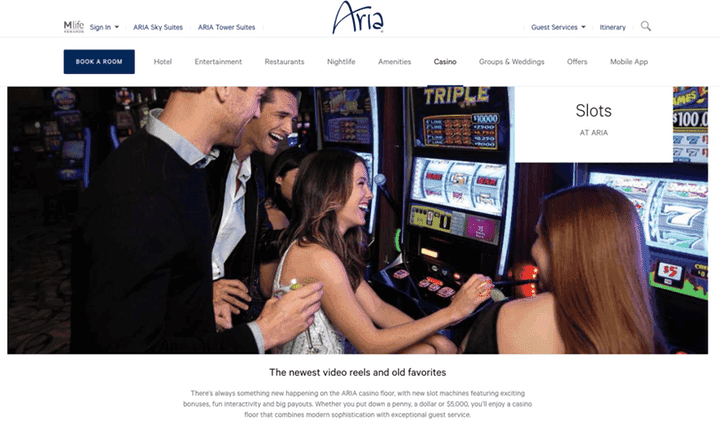 The first Casino resort you should put on your To-Visit list is the ARIA.
This is the largest Casino in Vegas city centre as it that features an impressive 14,000 square meters of gaming space. Apart from that, it also has two hotel towers, so it's an excellent place to spend the night as well.
The gaming floor is filled with more than 2,000 Slot machines, which is more than you can play in a lifetime. Depending on what type of player you are, you can choose between penny Slots or go straight to high-dollar machines.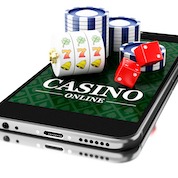 In case you are a true high roller, you should know that the ARIA features a special Slot room called The SPIN.
There, you can find Slot machines that cost between $500 and $5,000 per round, so you can either make it or break it in only several spins.
The Mandalay Bay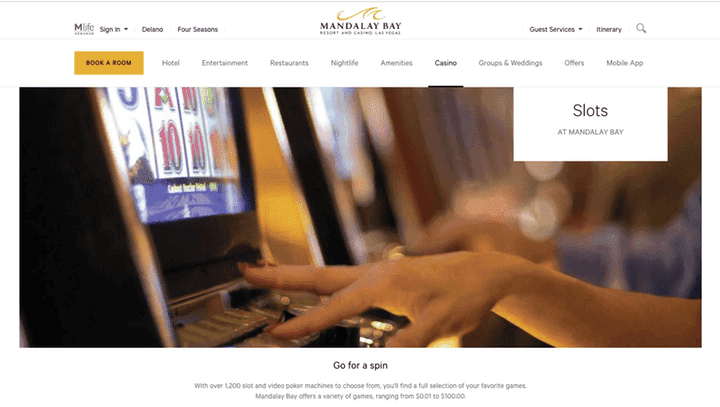 Another stop on your quest for the best Slot machines in Las Vegas should be the Mandalay Bay. This breathtaking Casino has an impressive collection of more than 1,500 Slot machines from the most popular developers in the industry.
You can have fun playing Slots that cost just a penny or spend up to $100 per spin.
If you wish to play high-variance and high-stakes spins, you will have to visit the VIP room. When you've had enough (if that's even possible), you can take a break and enjoy the best pools in Vegas as well.
Quite a sweet spot to recover from a bad beat.
The Stratosphere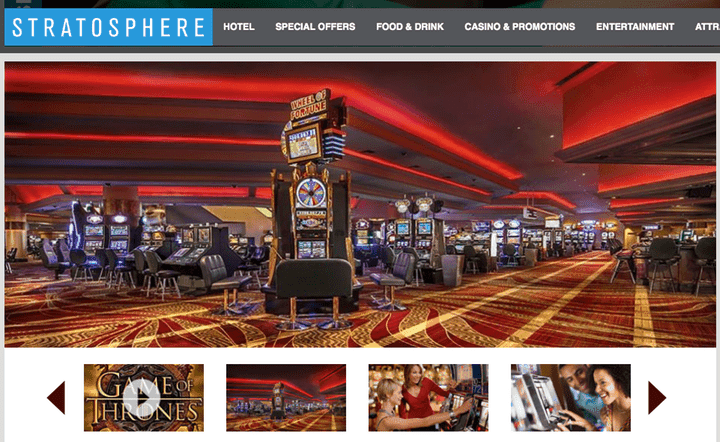 If you go to Las Vegas, you can't miss the Stratosphere Casino and hotel resort.
It is the tallest building in Las Vegas, so it dominates the whole landscape. This Casino also rules the Slot game scene with around 1,500 Slot machines on offer.
Whenever you visit it, you may rest assured that there will be a free spot for you to play your favourite games.
Some of the Slot games this Casino offers cannot be found anywhere else.
Because of that, you should make sure to reserve enough time for it during your trip. Another reason why Stratosphere should be on your itinerary is the fact that it features an amusement park as well.
Slot games are known to cause an adrenaline rush, but a bungee jump can do it as well.
The Red Rock Resort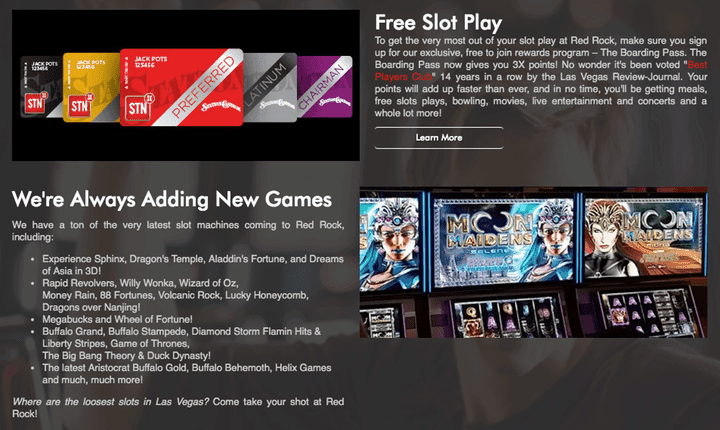 If you're still wondering where to play the best Slots in Vegas, then the Red Rock Resort is the obvious answer.
When it comes to the number of Slot machines you can try, this Casino resort is just behind ARIA. It's located around 3.5 kilometres off the Las Vegas Strip, but it's worth the drive.
It's hard to get bored by playing Slots at the Red Rock. The collection consists of traditional Slots, video Slots, as well as video poker machines. Thus, there's always something new to play and stay amused.
Moreover, you should shortlist this Vegas Casino if you enjoy the view of the Nevada valley instead of the glow of neon lights on the Strip.
The Circus Circus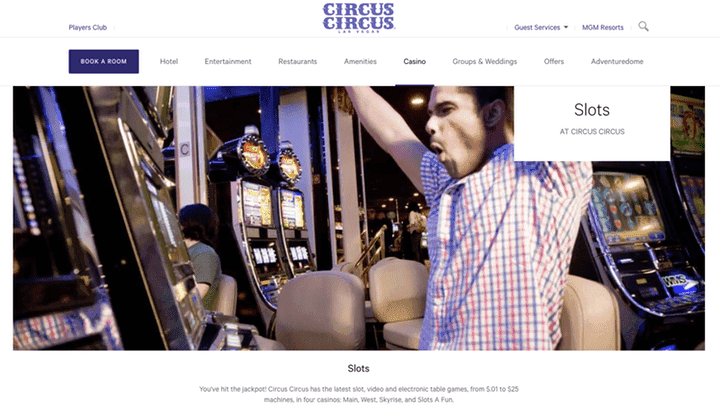 If you're not a bachelor but a family man, you can also find a place in Vegas where your kids can have some fun while you spin the reels.
The Circus Circus is one such Casino resort to consider, located in the heart of Las Vegas.
When it comes to Slots, Circus Circus has a myriad of Slot games to choose from. You can play as frugally or as adventurously as you want since the buy-ins start from one penny and reach hundreds of dollars.
Apart from the huge gaming room, Circus Circus features roller coasters, a huge pool area, bumper cars, acrobats, and so on. There's something for everyone.
The South Point Casino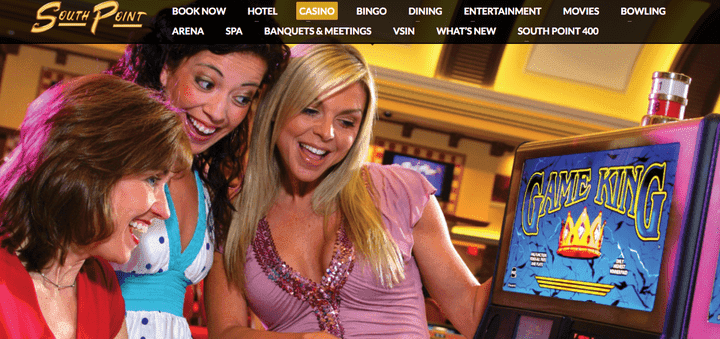 The South Point Casino is not part of the Strip, but it's still one of the best Casino resorts in the city.
It is most proud of its jaw-dropping collection of Slot and poker machines that include more than 2,400 games. That means this is a Casino where you can come again and again and find something new and exciting to play every time.
The fact that it is not located on the Strip is actually a plus. That keeps the prices low, so it is one of the favourite Casinos among locals as well.
The gaming floor features numerous table games as well, along with countless other amenities you can enjoy while taking a break from hunting the jackpots.
The Palms Casino Resort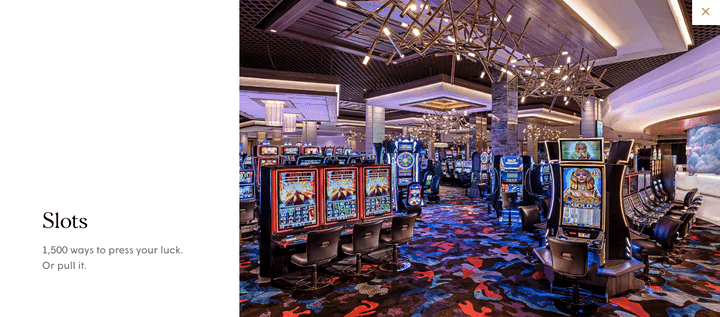 Deciding where to play the best Slots in Vegas should not be done just by considering the number of Slots a Casino offers.
That's an important factor, but it's not the only one. Another one to consider is how loose Slot machines actually are. The Palms Casino Resort claims to have 'the loosest Slot machines in Las Vegas'.
Whether or not you believe them, you should take the time to visit it since it's located just off the Strip.
It was recently completely renovated, and numerous new games were added to the array. Right now, Palms Casino has around 1,300 Slot machines to choose from, which is more than enough to have fun and try to find a winning one.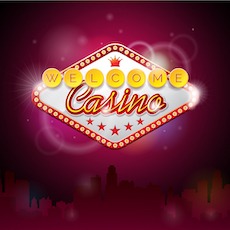 Disclaimer: Gambling is a game of chance and there's no sure-fire formula that guarantee winnings. You can improve your winning chances by using the right in-game strategies but there is no way to predict when a machine or a Casino game is going to pay. Also, this page contains affiliate links. If you click through and play, we might earn a commission. That's what allow us to keep CasinoSmash free and bring you the best online Casino bonuses!
Bonus info: terms and conditions apply to the offer. If something isn't clear, have a look at our review of Energy Casino for the T&Cs in full. The offer on this article might have expired by the time you read it. Please refer to the review pages for the latest bonuses and promotions available.