Butterfly Staxx 2 Slot: Review and Bonus to Play Online

If you're into Asian-themed games, Chinese and Japanese cultures, and online gaming, then the Butterfly Staxx 2 Slot is the perfect game for you.
If you loved the first edition you will love this bigger, better and more butterfly-filled sequel.
The Butterfly Staxx 2 Slot Machine is a new and fun game sure to turn your screen into a work of wonder. Here is what we will cover in this review:
Amazing visuals and soundtrack, more colorful than the first version.
Competitive RTP rate of 96.35%
Simple yet immersive gameplay
Butterfly Staxx 2 Slot
Once you start the game, cocoons, flowers, and butterflies dominate your screen. It doesn't stop there.
The beautiful realistic effects come with both a smooth and seamless gaming experience, making sure every player has a wonderful time on the website.
Butterfly Staxx 2 is a new and updated version of a classic online video slot machine game.
After the success of the first edition, released back in 2017, the new one hit online Casino's in 2019.
The developers made sure the game is accessible on desktops, laptops, tablets, and mobile devices.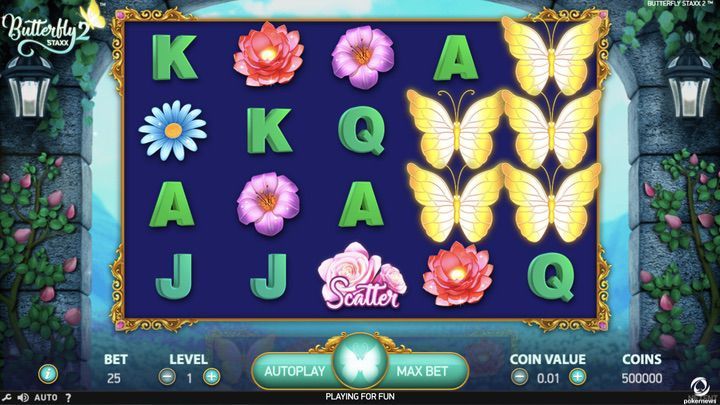 With just one login, any user can track their progress, keep their settings, account info, and preferences saved, and access the game anywhere with a connection.
It's more than just a casino game that you can play online, win, and enjoy.
The Buttefly Staxx 2 online Slot is also a beautiful scenic game with colors, floating butterflies, and amazing graphics. The artwork and effort put into ensuring a fun experience to the player is incredible.
First Impression
Unlike old classic online slot games that you can play online, Butterfly Staxx 2 has an outstanding design.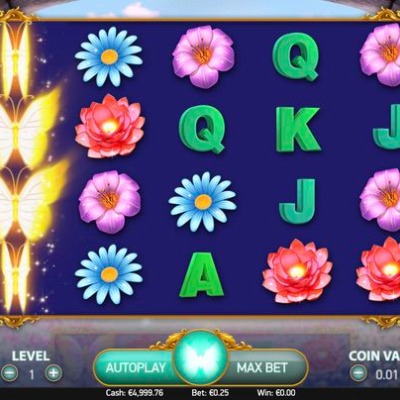 Play Butterfly Staxx 2 Online - with a Bonus
Register a free gaming account and use your welcome bonus to play Butterfly Staxx 2!
Spin the reels and let the butterflies help you win!
The style they gave their game and its effects are groundbreaking. It's absolutely pleasant to look at. Many of the features remain from the first game we know and love, but they have been supercharged.
Regardless of the size of the screen you're playing it on; you're in for a magical experience.
Butterfly Staxx 2 covers your screen with perfectly done graphics, beautifully colored butterflies, and realistic cocoons and flowers.
Furthermore, it's sound effects are incredibly soothing, which isn't at all common in the gaming world when you play online.
Regular online games and slot machines tend to have very invasive sounds that overwhelm the players, but Butterfly Staxx 2 makes sure its sound effects are as soothing as its visual effects.
Seamless and Easy Access
Accessing Butterfly Staxx 2 isn't difficult at all. All you need to do is create an account and start playing.
Once you've created your account, you can start playing on your phone, tablet, desktop, or laptop.
Effects, Wins and Video Slots
Butterfly Staxx 2 is an online video slot machine which makes it stand out from regular slot machines. Experience a 40-payline, 4-row, 5-reel slot machine with a beautiful world of colorful flowers, bright butterflies, and tropical sceneries.
The Butterfly Staxx 2 Slot Machine offers a decent RTP of 96.35%.
This soothing game also offers Re-Spins, Butterfly Spins, and is playable from as low as 40p.
There is even the brand-new Butterfly Frenzy feature. If the butterflies land where they're supposed to, you will see seven different butterfly silhouettes.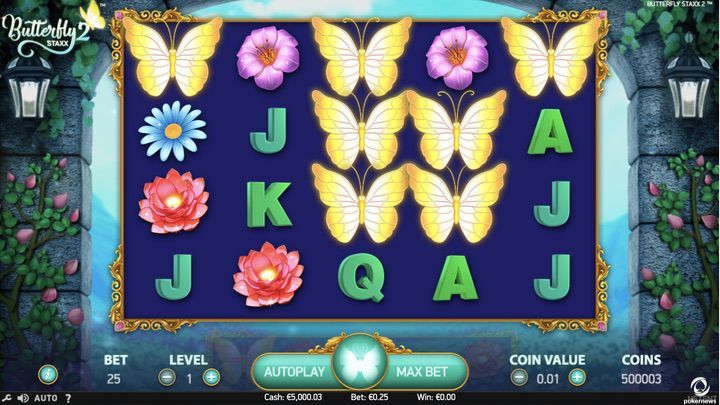 You can get some astounding prizes if you match them up, and it has five stages that increase the value each time!
Once your active butterflies are revealed, you get more respins. This isn't a simple slot machine; this is a very creative, soothing, and beautiful one.
What's the Game About?
Butterfly Staxx 2 was created by Net Entertainment. It features five reels, four rows, and 40 fixed paylines. Users can play any amount starting at 40p and up to £1250.
The playing cards include flower and butterfly symbols, as well as the regular A, K, Q, and J playing cards. The game's wildcards are stronger than the regular ones.
Players don't just spin the reel and win; they also watch butterflies fly across the screen and land on the reel, making the whole experience very pretty.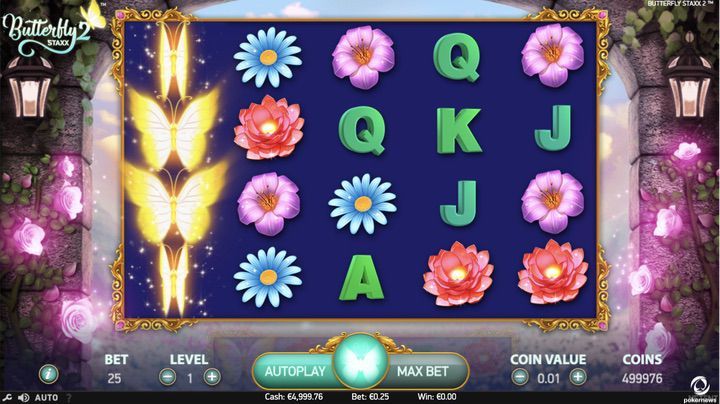 If a butterfly lands in the re-spin, the player gets to keep spinning until there are no more butterflies left.
There are other cocoon-focused spin features that users can play if they're overwhelmed with the butterflies (though highly unlikely). Cocoon symbols can be played in either active or dormant modes.
The game is fun, simple, relaxed, and incredibly accessible. You can win up to 240 times your stake, which is an outstanding number. The volatility of this slot is also low, so keep that in mind.
Bottom line
Butterfly Staxx 2 is a simple and fun game. Its developers really made an effort to ensure the best possible experience for their users.
It is a definite leap-forward from the original version, and we had hours of fun playing that one too!
Whether you're playing for the graphics, for winning, for fun, or just for the experience, Butterfly Staxx 2 has you covered.
It will take you a long time to get bored with the silky graphics, relaxing music, and the potential to win big.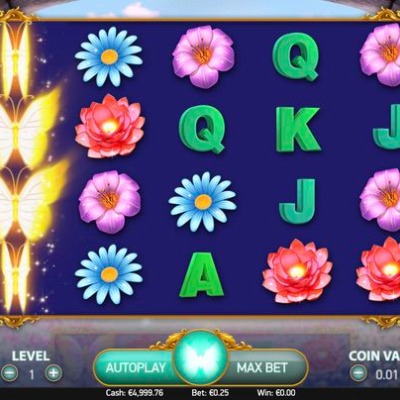 Play Butterfly Staxx 2 Online - with a Bonus
Register a free gaming account and use your welcome bonus to play Butterfly Staxx 2!
Spin the reels and let the butterflies help you win!
Disclaimer: Gambling is a game of chance and there's no sure-fire formula that guarantee winnings. You can improve your winning chances by using the right in-game strategies but there is no way to predict when a machine or a Casino game is going to pay. Also, this page contains affiliate links. If you click through and play, we might earn a commission. That's what allow us to keep CasinoSmash free and bring you the best online Casino bonuses!