Casino Drinks: 10 Best Drinks to Order in a Casino

Gin and Tonic and Rum and Coke are the most popular Casino drinks in Vegas
Margaritas are an obvious choice - but they'll get you too drunk to bet
Wearing a tux? Put your money where your mouth is and go for a bottle of Dom Perignon Rose.
Gone are the days of old where Casinos were smoke-filled dens crammed with gamblers hoping to turn their last few dollars into a small fortune.
Modern brick-and-mortar Casinos are entertainment hubs where people from all walks of life meet to have a good time, play some games, and enjoy a few good-quality drinks.
From the live music shows at the Hippodrome Casino in London, UK, to the never-ending surprised you get at the Casinos in Las Vegas, today's gambling screams entertainment and fun.
And when you go out for a fun night with your friends, a good drink is in order.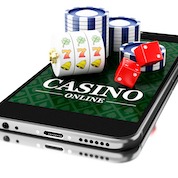 All the Best Casino Games to Play Online
Check out all the best Casino games pro gamblers love and play from desktop, Android, and iOS.
Start your journey from zero-to-hero with a FREE bonus!
But - what are the best drinks to order at a Casino in Vegas?
Should you stick to safe and classic choices like a Gin and Tonic or should you be bolder and challenge the barman's knowledge?
And how expensive is a bottle of champagne at the Casino?
Your search for the best drinks to order while gambling in Vegas is over.
Build your drinking menu with this list of the 15 best drinks to order in Vegas while gambling and use it to look like a regular every time you hit the Casino bar.
Important Notice: Drink Responsibly
Drinking too much alcohol is neither cool nor healthy or safe.
Take this list of the most popular Casino drinks like your tequila: with a grain of salt.
Don't get drunk. That's bad for your health and your wallet. If you feel you had one too many, don't gamble. Go home.
Champagne
How not to love French bubbles?
James Bond movies made champagne look like every gambler's drink — as if everyone had Bond's unlimited budget to spend on drinks.
While might want to indulge in a glass of champagne or two in places like the Monte Carlo Casino or The Ritz, the Vegas Casino scene is somewhat a different story.
Although the sparkling wine from France's Champagne region is by definition the winner's drink, you might need more than the $50 bucks you scored at the penny slots to get yourself one bottle.
Vegas high rollers and (rich) socialites used to do most of their Vegas champagne drinking at the Fizz Las Vegas (Caesar's Palace) — too bad their $2,500 champagne cocktails never got popular enough to keep the place open.
What's in a $2,500 Champagne Cocktail?
The signature cocktail of the Fizz Las Vegas was an outrageously expensive blend of some of the finest alcoholic drinks on the planet.
While it might not be your obvious choice as the best drink to order in Vegas while gambling, it included these ingredients:
Grand Marnier Quintessence
Hennessy Richard Cognac
A dash of Dom Rose
Don't be an idiot. It doesn't matter how much you won at the Roulette table: don't spray the bottle around like you won a Formula 1 race.
That's not funny, and it will get kicked out from the Casino. Instantly.
Gin and Tonic
People have been drinking Gin and Tonic since the early 1700s when the British East India Company came up with this evergreen classic.
By mistake. Because the creation of Gin and Tonic happened when researchers were working on much more noble goals than get you drunk at a Vegas Casino.
As history goes, it was discovered that quinine could be used to prevent and treat malaria, although the bitter taste wasn't to everyone's liking.
So the officers began mixing it with water, sugar, lime and gin to mask the quinine taste.
While tonic water today contains much less quinine than it used to 300 years ago, this is still a pretty cool drinking story to kick off a conversation at the bar.
If you like Gin, Gin and Tonic is a perfect choice. It's refreshing, and it makes you look like a modern drinker.
The Best Gin and Tonic in Vegas
The Jaleo at the Cosmopolitan is the best spot in Vegas to taste a top-quality Gin and Tonic.
To drink like a local, try the new Citrus Gin Tonic ($20) introduced by chef José Andrés only a few months back. It's an impressive drink featuring Oxley English dry gin.
When you are done with the drinks at the Jaleo, head to the Petrossian Bar and Lounge at the Bellagio and the Chandelier at the Cosmopolitan to try other world-class variations.
Slippery Nipple
Want something that will make you sound completely ridiculous when you ask for a drink at a Vegas Casino?
Are you too shy to ask for Sex on the Beach?
Try the Slippery Nipple.
This funny-sounding shot is a potent mix of Sambuca and Irish Cream with a pinch of grenadine to create 'the nipple effect.'
Some Casinos also offer some different variations like the Slippery Nipple N.3 (with Kahlua liquor) and the Dirty Nipple.
Be careful, though. A few dirty nipples are enough to send you KO.
Beer
Yes, you don't need to behave like Mr Fancy Pants every time you hit the Casino bar in Vegas.
Drinking beer at the Casino is cool and acceptable, and a few Vegas Casinos feature great collections of hoppy drink coming from top quality small breweries.
The Banger Brewing (Fremont & Las Vegas Blvd) is known as the best brewery in Las Vegas.
Choose one of the ten options in their draft beer lists and get ready to enjoy a drink that they say is a reflection of Las Vegas: "sexy, classy, and one of a kind."
The Best Craft Beers at a Vegas Casino
Don't fill your stomach with a random lager while you gamble in Vegas.
The TAG Lounge and Bar at the LINQ is a GREAT choice to gamble and savour some of the best craft beers in the world at the same time.
Bloody Mary
Some hate it, some consider it the best hangover cure, and others love it like a good tomato soup: the Bloody Mary is another classic that's never wrong.
As long as you can tolerate vodka.
This refreshing cocktail is a mix of Vodka, tomato juice, lemon juice, Worcester Sauce, and Tabasco.
Unless you find drinking tomato juice revolting, give it a shot (pun intended). It is an excellent Hair of the Dog cure if you've consumed too many drinks the night before and it's a tasty one when you want to try something different.
According to the Vegas section of Eater.com, the finest Bloody Mary in the whole Vegas is served at the Virgil's Real Barbecue (the LINQ).
Their variant is made with Tito's vodka and garnished with jerky. If your stomach is strong enough, you can also add a barbecue chicken wing, bacon and a shrimp and brisket skewer.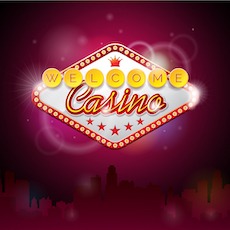 The Best Games with the Best Odds
Choosing Casino games with the best odds give you more chances to win.
Register a free account here to discover all the games with the best odds and play with a bonus!
Vodka Martini
A list of popular Casino drinks isn't complete without the mention of a Martini, the classic vodka-and-vermouth cocktail made famous by James Bond.
Do you know why Bond likes his Vodka Martini "shaken, not stirred?"
Like the sophisticated drinker he is, Bond knows that the rapid movement of the ice cubes in the shaker helps to melt more ice and dilute the drink better.
Also, stirring would make the drink too clear — and real Vodka Martini drinker want theirs to be cloudy, not transparent.
Remember this: the next time you go to a Casino bar in Vegas, order a Vodka Martini and ask for it to be "shaken, not stirred."
Mojito
Some say a Mojito is the perfect summer drink and nothing is more refreshing than it's a mix of alcohol and fresh mint.
Made of white rum (four parts), fresh lime juice (three parts), six leaves of mint, soda water, and two teaspoons of sugar, this is a classic that everyone loves and never look wrong.
Be careful though — a good Mojito tastes much like a soft drink. The mint and the sugar can hide the alcohol very well, pushing you to have one too many.
If you care about your bankroll, don't exaggerate. Enjoy only what your body can tolerate and don't drink too much.
Margarita
Here's one popular Casino drink we might have never enjoyed if US President Donald Trump succeeded in his plan to build a wall around Mexico one century ago.
Created by Carlos "Danny" Herrera at his now legendary Rancho La Gloria restaurant in Tijuana, Mexico, the Margarita is a true icon in the world of cocktail drinking.
From its inception in 1938 to today's success as one of the most ordered Casino drinks in Vegas, this potent mix of Tequila, Cointreau, lime, and salt is a genuinely delicious choice.
2-for-1 Drinks on Margarita Day at the LINQ
According to Thrillist, the LINQ is home to one of the best / fanciest Margarita in Vegas, as their Chayo Mexican Kitchen + Tequila has proven to be a real hit.
The drink is made of Cazadores Silver Tequila, fresh lime, fresh strawberry & Moscato d'Asti. Oh, and it's 2-for-1 on Margarita Day.
Jack and Coke
Jack Daniel's Tennessee whiskey and Coke is by far one of the most popular mixtures in the world, and it's not surprising it is also one of most popular drinks at Vegas casinos.
Served in old-fashioned or Collins glass, this is one of the most obvious choices.
Put it this way: ordering a whiskey and cola while gambling in Vegas is never wrong. It's just a little boring.
Did you go all the way to Vegas to order the same cocktail you can make by yourself at home?
Tequila
Aka. The cause of so many regretful mistakes that I'm almost sure the old saying "what happens in Vegas, stays in Vegas" came after a night of drinking Tequila.
Tequila might not be the best choice to drink while gambling at a Casino in Vegas, but I know it's a hard one to resist.
An authentic Mexican classic, Tequila has found a new home in Vegas, where you can enjoy some of the best Tequila bars on the planet.
If you know nothing about it (except that it will knock you down), head straight to the Tacos and Tequila at the Luxor.
They have irresistible flights of tequila already selected for you to help with your education.
A curious fact: you can use tequila to make diamonds
Yes, Tequila has been used to produce nanometer-sized synthetic diamonds. If you don't believe me, have a look at this article on how scientists use this drink to make artificial diamonds.
Water
Okay, it's not the most glamorous of drinks to have, but it's always good to keep your water levels topped up, especially if you're sampling some of the drinks coming up in this list!
Despite being tasteless and odourless, water is vital to us humans and drinking it regularly while in the casino will help keep your concentration and energy levels higher.
Tea and Coffee
Another couple of non-alcoholic drinks to get your lips around are tea and coffee.
Tea is the hot drink of choice in the UK (52% preferred it at the last count), with coffee in second-place (35%). Usually, coffees and teas are free - so they are a perfect choice if you are on a budget.
Be careful with how much of either you consume because both contain caffeine, which can dehydrate you even in small quantities, and have some side-effects in larger amounts, including anxiety.
Soft Drinks
Soft drinks are almost always free at Vegas Casinos, and it's a good idea to help yourself to the occasional one.
Be aware that some Cola products have a lot of caffeine in them, and that the non-diet versions of these drinks are often packed with sugar.
And too much sugar is not good for your health.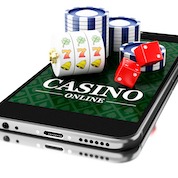 All the Best Casino Games to Play Online
Check out all the best Casino games pro gamblers love and play from desktop, Android, and iOS.
Start your journey from zero-to-hero with a FREE bonus!
Important Notice: This is not our latest article about the promotions at this online Casino. You might no longer be able to claim this offer. To know what bonuses are available right now, have a look at our Casino bonus page.
Disclaimer: Gambling is a game of chance and there's no sure-fire formula that guarantee winnings. You can improve your winning chances by using the right in-game strategies but there is no way to predict when a machine or a Casino game is going to pay. Also, this page contains affiliate links. If you click through and play, we might earn a commission. That's what allow us to keep CasinoSmash free and bring you the best online Casino bonuses!
Bonus info: Terms and conditions apply to the offer. If something isn't clear, have a look at our review of Energy Casino for the T&Cs in full. The offer on this article might have expired by the time you read it. Please refer to the review pages for the latest bonuses and promotions available.