Chumba Casino Reviews: Real Players Share Opinions on Chumba

Chumba Casino is a gaming website that offers online Slots, video Poker, and other online Casino games
It's the sister site of the legal online Poker site Global Poker
On this article you find a collection of reviews by players who tried their Casino games.

CasinoSmash is not affiliated with Chumba Casino, Global Poker, or their mother company VGW Holdings. This article is a user-generated Casino guide about the quality of Chumba games, their welcome bonus, and the overall experience of one of the most popular social Casinos in 2019.
| | | | | | | | |
| --- | --- | --- | --- | --- | --- | --- | --- |
| User: | Frances | Ryan | Amy | William | Kenneth | Joshua | Kimberly |
| Rating: | 7.00/10 | 7.00/10 | 4.00/10 | 8.5/10 | 5.00 | 6.50/10 | 10.00 |
| Pros: | Available in US | Good games | Don't know | Explosive social action | Decent games | Ok-ish Slots | Love it! |
| Cons: | Limited game offer | Too few Slots | Slots are too basic | None | No longer accepts PayPal | No Roulette | More games, please! |
TL;DR: Quick Overview of the Chumba Casino Reviews
Chumba Casino is a fine legal online gaming site with good online Slots. However, most players agree that more Slots games would make the overall Chumba Casino gaming experience a lot better. Some players think the lack of table game options is also negative.
---
Chumba Casino is taking the industry by storm.
While the Casino news continues to report on the (slow) progresses of legal online gambling and legal online poker in the United States, Chumba Casino grows to become one one of the most popular gaming sites for US players.
The possibility to access a number of online Slots and to treat Chumba as a Casino site is one of the major advantages of this operator active in the virtual gaming world. Add to this that US players can exchange some of their winnings for real cash prizes, and you'll see what makes Chumba one of the hottest social Casinos in 2019.
How can Chumba Casino be allowed in the United States?
Don't let the word "Casino" mislead you. Chumba is a social gaming website that offers a selection of Casino games — but it's not an online Casino. Playing at Chumba Casino does not involve real money as the main in-game currency (the Gold Coin) works only on Chumba games and cannot be exchanged for cash.
To understand if Chumba Casino deserves its popularity and whether or not our players like the Casino games featured on the site, we took it to social media and asked the members of our Facebook Group what do they think about Chumba Slots.
The seven players in this article about online Casino games at Chumba Casino have been members of our community for more than twelve months and have already contributed multiple times to the pages of our site.
They are our experts.
Their opinions on Chumba Casino matter because they are the perfect representatives of the average player.
They are not high rollers or unreasonable big spenders. They play online Casino games for the fun and excitement of gambling. Not to score life-changing wins that will probably never happen.
If you have been thinking about Chumba Casino and you want to know what online Casino games you can expect there, continue reading. You are about to discover seven unfiltered Chumba Casino reviews written by players like you.
Chumba Casino Reviews by Real Players
Here's what our players have to say about Chumba Casino.
As you might have seen from the table above, not everyone loves the games available as Chumba's limited selection of Casino games is not ideal. If you are looking for a fun way to play free Slots with progressive jackpots and try games that can look better than Netent Slots, save your real dollars and check out this option: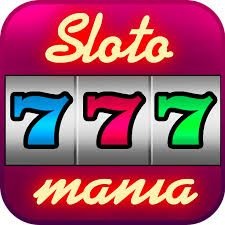 The #1 Slots App on for iOS and Android|
Did you know Slotomania is the most downloaded Slots app in the world?
Play the best Slot machine games for free. The first 20,000 free coins are on the house!
But — enough talking about what people said about the games available, the deposits and withdrawals, and the Gold Coin welcome bonus. It's time to hear what our Ambassadors have to say about Chumba Casino!
Frances: "One of the Fewest Choices to Play Casino Games"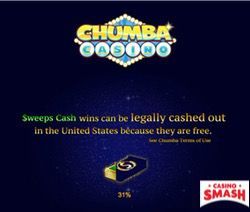 I am not in love with Chumba online Casino and I think the game selection is the main reason for that. Chumba could be one of the best mobile Casinos for US players but, let's face it: the Slot machine games are nowhere near the classic Las Vegas Slots and I think they are all too basic to compete with NetEnt Slots.
The graphics are good-but-not-great and the game selection is too limited.
Am I envious of the games European players can play? Of course, I am!
When I see the casino sites they have access to - I feel sad for myself. They get to play on Casino sites authorized by the UK Gaming Commission and the Malta Gaming Authority...and the games available there are so much better.
I don't mind Chumba's approach, the $ weeps cash, the Gold Coin as a currency, and some of the games available. But playing NetEnt Slots for real dollars is a whole different thing.
Right now, Chumba Casino is one of the few choices I have (I am not in New Jersey, so I can't play at an NJ online Casino) but that doesn't mean I am happy.
The way Chumba looks remind me of Slotomania. I guess the fact I could trade some of my prizes for real money is the only real plus here.
Ryan: "I Just Discovered It's Not Only on Facebook!"
As a slots player, I am really happy to have a gaming site like Chumba Casino. I love the Las Vegas-style games and I see they promise to add more Slots very soon so. If they do that, things will get a lot better.
For the records: I just discovered Chumba Casino works on my pc too. I thought it was only a social game for the Facebook app, LOL!
I like Chumba and I am going to play the games available here until I can take down a jackpot big enough to show me how the whole Sweeps for real cash thing works.
Amy: "I Need More Games"
I didn't know about this site until Giovanni asked me to contribute to this article. I liked the idea of an article with players reviews of Chumba Casino so I opened an account, claimed the Casino bonus, and played a few of the games available.
To be honest, I am not too impressed.
I don't if people can really exchange the $weeps for real cash prizes (I haven't won enough yet), but I need to see more games to take Chumba seriously.
Also, I am not big on real money gaming anymore. I want to find, entertainment, excitement — and I didn't find any of that at Chumba Casino
I hope it doesn't sound too harsh but these are my opinions about Chumba Casino. It is probably not my cup of tea.
William: "Love the Facebook Action!"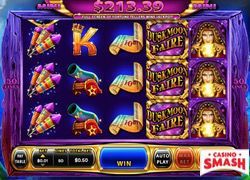 I have been on this site for a while already and I am happy you guys discovered it, too.
I am sure everyone is going to talk about the games, the money, and yadda-yadda, but you need to tell people to check out the action on Facebook. That's what I love about Chumba Casino
The community is super active and there are plenty of extra rewards for those who contribute to it. There are new Casino bonus codes all the time and it's super-easy to get a Gold Coin refill every time you need one to continue playing Slot machine games.
Kenneth: "It Used to Be the Best PayPal Casino for US Players"
I know Chumba Casino can't compete with the best mobile Casinos in the world and the Gold Coin games available are nothing like the ones with real Dollars.
But it wasn't always like that.
Back in the days, this was the top gaming site for US players that allowed you to complete deposits and withdrawals using PayPal.
Boy, wasn't that convenient!
I remember I once got my winnings in less than 48 hours!
Anyways - PayPal is gone now and a PayPal debit card doesn't do the wonders it used to.
So you are left with the games available. Which could be better. And more.
Joshua: "Still No Roulette Games. Sad."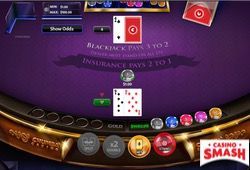 I understand what they are doing and I like it, just this isn't the right site for me.
I played here a while ago and I logged in again when Giovanni asked me to contribute to this collection of Chumba Casino reviews from players - but I see something did not change:
There are NO roulette games.
I understand that everything is about Slots these days but, come on! Roulette is the most fun game there is.
If you ask me, you shouldn't be allowed to use the word Casino for something that doesn't include Roulette.
Kimberly: "Love it!"
This is SO COOL! Love the site and love to get at least the chance to access some money prizes at some point. FINALLY!
A couple of more games would make it super-cool, but I'm already playing to hit the jackpot so I don't care much now. I'll let you know when I am done!
What Do You Think about Chumba Casino?
Want to tell us what you think about Chumba Casino and contribute to their article with your own opinions on the game available at Chumba?
Whether you are an experienced player who had been at Chumba for years or you just opened their website for the first time - we want to hear from you.
You have three ways to share your opinion on Chumba Casino:
Join the discussion and help other players pick the right site with even more honest reviews of Chumba Casino!
Important Notice: This is not our latest article about the promotions at this online Casino. You might no longer be able to claim this offer. To know what bonuses are available right now, have a look at our Casino bonus page.
Disclaimer: Gambling is a game of chance and there's no sure-fire formula that guarantee winnings. You can improve your winning chances by using the right in-game strategies but there is no way to predict when a machine or a Casino game is going to pay. Also, this page contains affiliate links. If you click through and play, we might earn a commission. That's what allow us to keep CasinoSmash free and bring you the best online Casino bonuses!
Bonus info: Terms and conditions apply to the offer. If something isn't clear, have a look at our review of Chumba Casino for the T&Cs in full. The offer on this article might have expired by the time you read it. Please refer to the review pages for the latest bonuses and promotions available.