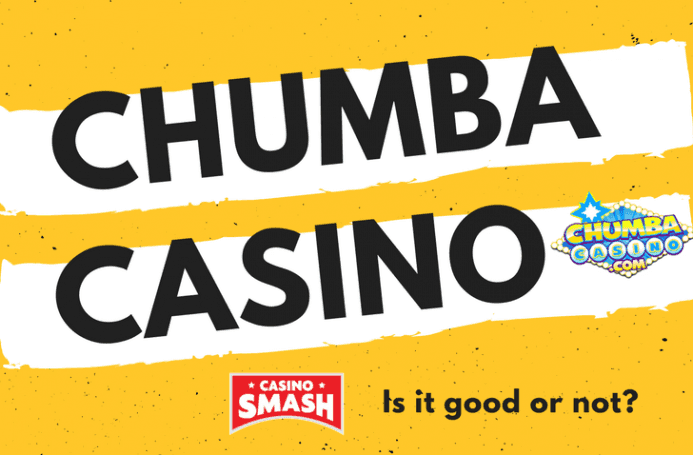 Chumba Casino Reviews: Real Players Share Opinions on Chumba
We reached out to our community to ask what you guys think about Chumba Casino.
Chumba Casino is taking the industry by storm.
With online gambling being far from becoming legal in the United States, this is one of the most popular gaming sites for US players.

Why?
Because it's the best legal casino site for US players to play gambling games for real money.
It's legal because at Chumba Casino you play free casino-style sweepstakes and win real money like you used to before the UIGEA locked down the entire industry.
But, is Chumba Casino a good site too?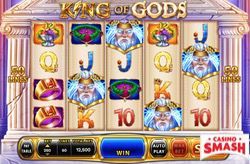 To understand if Chumba Casino is good or not and, most importantly, if Chumba Casino is scam or it is a legit casino site for US players...

...we took it to social media.

There's no better way to know what people think about Chumba Casino than to connect with some of our most loyal players to hear what they have to say.

All the seven players in this article have been members of our community for more than twelve months and have already contributed multiple times to the pages of our site.

They are experts.

Their opinions on Chumba Casino matters because their gaming history makes them the ideal spokespersons of the average gambling players.

They are not high rollers or unreasonable big spenders.

They are average players who are in it for the fun and excitement of gambling and, - sometimes - for the prospect of a good cash win, too.

Read on to discover what they have to say about Chumba Casino
Chumba Casino Reviews by Real Players
Here's what our players have to say about Chumba Casino.
As you can see, some of them loved the platform and the use of PayPal, while others think Chumba needs to add more games before it can really compete with more established brands.
Regardless, check out our players' opinions on Chumba Casino and use the link at the end of this article to let us know what you think about this site!
Frances: "My Only Choice to Play Real Money Games"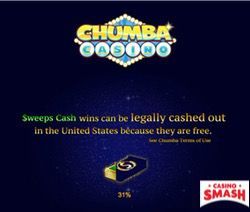 Let's face it: the games are nowhere near the classic Vegas slots you find at the top international casino sites. The graphics are good-but-not-great and the choice is limited.
When I see the casino sites European players have access to - I feel sad. They get really amazing stuff that we simply can't access.
Right now, Chumba Casino is the only choice for me as an American player. But that doesn't mean I am happy.
The way the site is built makes it look like a social gambling room like Slotomania, but the fact I can play to win real money even if I am in US is a game changer.
I guess I can live with it.
Ryan: "I Just Discovered It's Not Only on Facebook!"
As a slots player, I am really happy to have a casino like Chumba. I love the games and I see they promise to add more slots very soon so - things will only get better.
I just discovered it works on my pc too - I thought it was only a game for the Facebook app, LOL! - and I am sure it's going to be my top casino choice at least until I win all the jackpots :D
Amy: "I Need More Games"
I didn't know about this site until Gio asked me to contribute to an article with players reviews of Chumba Casino and so I just opened an account to play.
Tbh, I am not too impressed.
I understand real money gambling for US players is a good thing but I need to more games to take Chumba seriously.
Also, I am not big on real money gaming anymore. I hope it doesn't sound too harsh, but Chumba is probably just not my cup of tea.
William: "Love the Facebook Action!"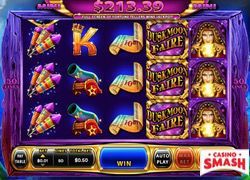 I have been on this site for a while already and I am happy you guys discovered it.
I am sure everyone is going to talk about the games, money, and yada-yada, but you need to tell people to check out the action on Facebook. I love it.
The community is very active and there are plenty of extra rewards for those who contribute to it. Go check it out!
Kenneth: "The Best PayPal Casino for US Players"
I know Chumba Casino is no BGO, this isn't a secret.
But if your guys want to find a good and legit online casino for US players that lets them use PayPal for withdrawal - this is the one.
Last time I tried, I got my money in approximately 48 hours.
It's great because I have a PayPal VISA card, too - so I get to use the money I win right away.
I highly recommend Chumba.
Joshua: "Still No Roulette Games. Sad."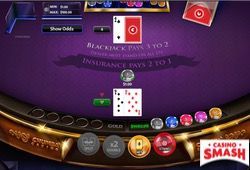 I understand what they are doing and I like it, just this isn't the right site for me.
I played here a while ago and I logged in again when Giovanni told me you guys were looking for Chumba Casino reviews from players - but I see one thing did not change:
NO roulette games.
I understand everything is about slots these days but, come on! Roulette is the most fun game there is!
If you ask me, you shouldn't be allowed to use the word casino for something that doesn't include roulette.
Kimberly: "Love it!"
This is SO COOL! Love the site and love to play for real money. FINALLY!
A couple of more games would make it super-cool, but I'm already playing to hit the jackpot so I don't care much now. I'll let you know when I am done!
What Do You Think about Chumba Casino?
Now it's time for you to tell us what you think about Chumba Casino.
Whether you are an experienced player who had been at Chumba for years or you have opened their website for the first time - we want to hear from you.
You have three ways to share your opinion on Chumba Casino:
Join the discussion and help other players pick the right site with even more honest reviews of Chumba Casino!