Dungeon Immortal Evil Slot: The Future of Slot Machines!
The Dungeon Immortal Evil slot is the world's first RPG (Role Playing Game) inspired slot machine
You combat randomly generated monsters instead of playing the traditional reel spins
Take down the big boss with a bet multiplier win of up to 5000x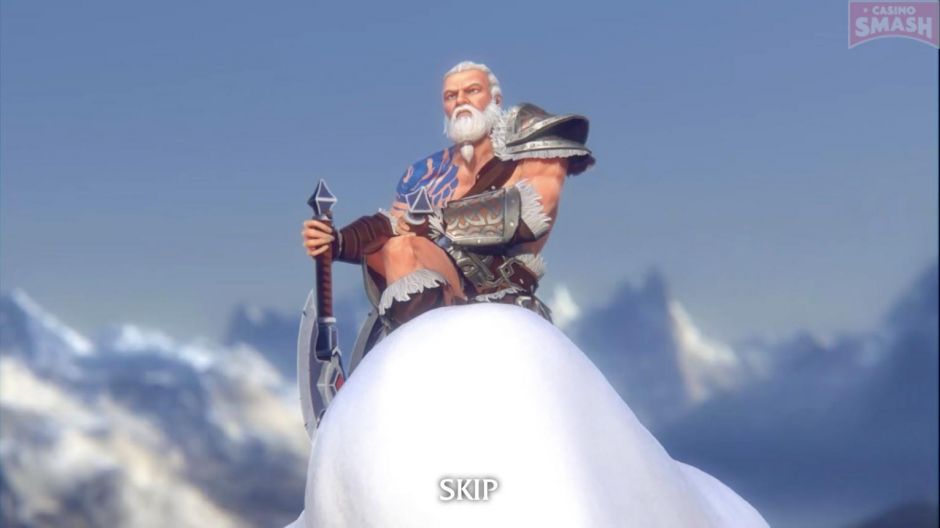 There is absolutely no comparison to what you can expect from Dungeon: Immortal Evil. The truth is, it is the first slot game of its kind and one that will go down in history.
Remember when video slot machines took over arcade games in the past? This Evoplay Entertainment developed game is to slots what video games were to arcade games, and that's a guarantee!
Are you a fan of Role Playing Games like PUBG or World of Warcraft? Then prepare to be surprised by seeing how Evoplay Entertainment has managed to bring in the thrill from these games to the traditional slot.
The fabulous graphics and the mind-blowing interface of the Dungeon Immortal Evil slot is already a big hit amongst players who are looking for an added exciting feature in slots.
The RTP is at 96.8%, making it clear why people already love this fresh 2020 release.
Are you ready to know more about the biggest RPG-inspired sensational slot of the future? Here is everything you can expect during your gameplay!
| Provider | Released | Variance | Layout | Betways | RTP | Min(max) bet |
| --- | --- | --- | --- | --- | --- | --- |
| Evoplay Entertainment | 2020 | Med-High | N/A | 0 | 96.2% | 0.1(100) |
Role Playing Game Experience in Slots – The Dungeon Immortal Evil Gameplay
When you start playing Dungeon Immortal Evil, the first thing that will surprise you is the lack of reels!
That's right! There are no reels in this slot game. Instead, you play the hero character trying to protect the realm from monsters.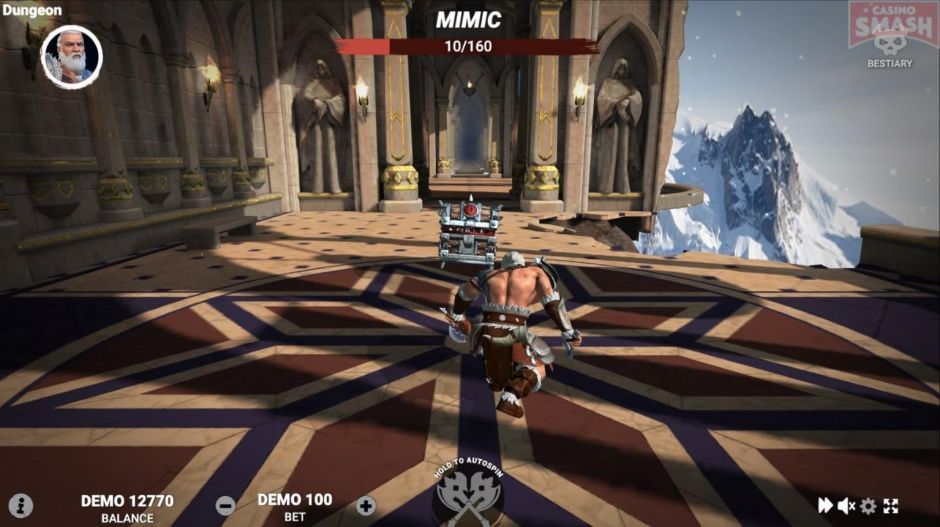 The music, the graphics and the one-on-one combat are some of the RPG elements that replace the spinning of the reels and is what will impress you the most.
Where in a traditional slot your symbols are generated at random order and give you a win, in Dungeon Immortal Evil, random monsters appear on the screen.
Where in a traditional slot you match lines of symbol, here, you get stolen loot from the monsters that appear at random.
Isn't it cool? It's a very different and novel way to approach the slots for sure.
Forget about waiting for those scatter symbols and all the other usual features you see in a slot machine. Instead, here you get armour upgrades and health potions to equip you better for the bonus levels.
Here are all the monsters you will encounter during your Dungeon Immortal Evil gameplay:
The Imp
Skeletons
Acolytes
Gargoyles
Succubus
Scary Spiders
Infernos
Mimic
Evil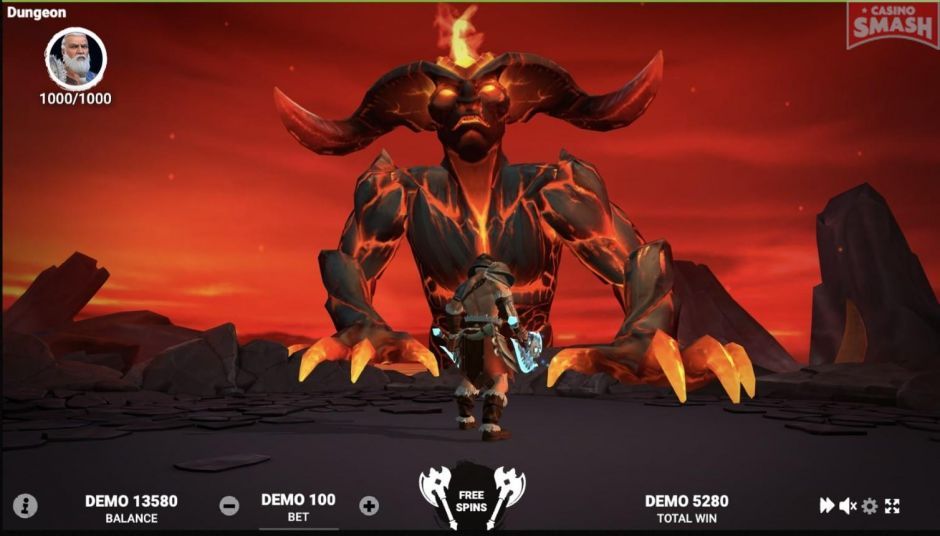 As the hero of the game, you get into one-on-one combat with these creatures and retrieve the loot they have stolen from the realm.
The piles of loot have different symbols on them that can contribute to a win like you would get in a traditional slot.
Special Symbols and Features
When you make bigger bets, your riches are also better, and the same applies to when you play the game on turbo mode.
The special features in this game are as follows:
The Mimic
The mimic is a monster that looks like a chest with fangs and claws.
When you get to combat the mimic, you will get bonus achievements through 5 different types of loot.
Chests
Chests are scattered throughout the rooms when the hero enters it and contain five different kinds of loot.
Big Game
You will receive a notification when you enter the Big Game where you will get to combat five different monsters, and one of them will give you a high probability of receiving five times the loot.
Bad Company
Again, you will receive a notification when you enter this room with five monsters and one that has a high probability of up to two times.
Dungeon
The dungeon is one of the bonus achievements that you will enter when you find a portal.
This bonus level is the free spins feature that you see in the traditional slot.
It consists of 6 rooms with monsters and a 7th room that has the boss monster.
Every room has chests and massive loot that will equip you to fight the boss in the seventh room.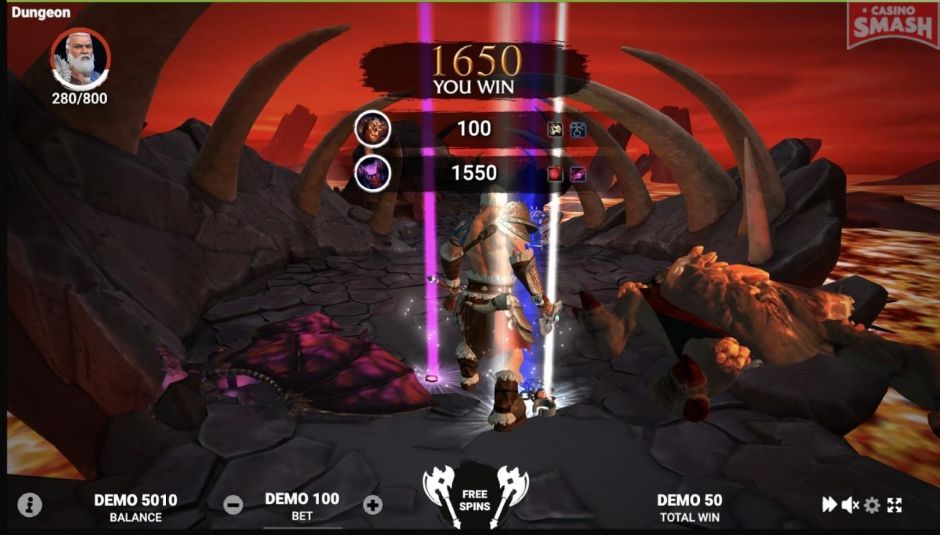 Real RPG Elements to Strengthen Your Character
Your skill level, health and armour in the game keep evolving throughout gameplay whenever you get loot.
Found a health potion during your gameplay? Use it to revive your health and keep winning big bucks.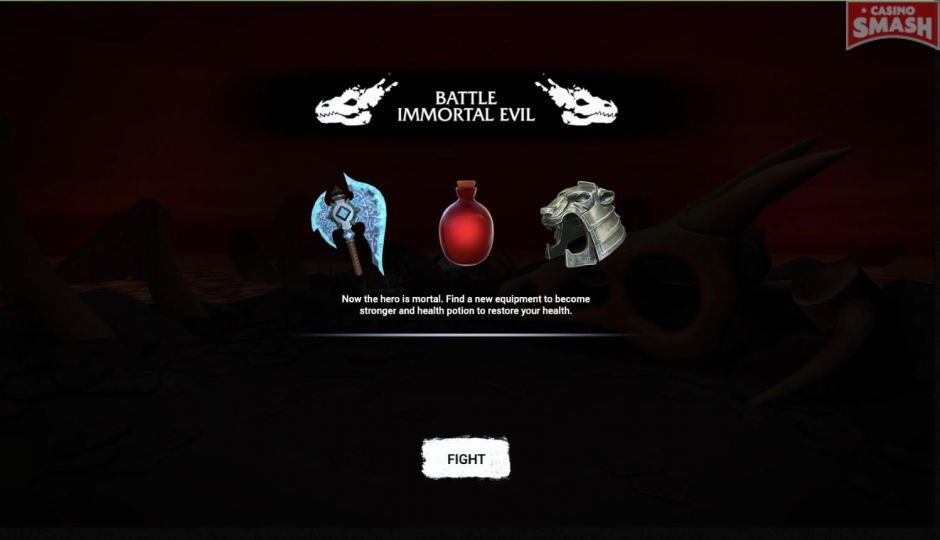 Damages to weapons as you fight the monsters are fixed through armour and weapon upgrades.
There are two different ways you can play the game:
Single Click – The single click will use hand weapons and engage with monsters on a slash-and-attack mode. The wins are also regular on this mode.
Double Click – This mode is otherwise called the turbo mode and blasts all enemies in the room through special power blow-ups. The wins you get on turbo mode change too.
Dungeon Immortal Evil slot is best experienced on any iPhone or Android. By signing up with an online casino that has added this slot to their game catalogue, you can play the game on the go.
Things to Remember
Playing Dungeon Immortal Evil at an online casino with real money comes with great responsibility. For this reason, there are a few things you need to keep in mind.
All players should be 18 years or older.
The maximum bet amount is 100.
The minimum bet amount is 0.1.
All monsters displayed are set by the random number generator system that ensures fairplay.
Conclusion
Being one of the first to try Dungeon Immortal Evil is a thrilling experience. Remember when video slot games and TV show-related slots became a big hit with slot players? Well, this is the next level of engagement that is unlike anything before.
Evoplay Entertainment has incorporated a very unique concept while still using the random number generator system that is used in the traditional casino. So, there is no room for doubts in its authenticity.
Disclaimer: Gambling is a game of chance and there's no sure-fire formula that guarantee winnings. You can improve your winning chances by using the right in-game strategies but there is no way to predict when a machine or a Casino game is going to pay. Also, this page contains affiliate links. If you click through and play, we might earn a commission. That's what allow us to keep CasinoSmash free and bring you the best online Casino bonuses!