eSports Betting: the Definitive Guide
Researchers estimate the eSports movement will involve over 600m players by 20231.
In 2018, gaming revenue doubled that of the movie and music industries combined, VisualCapitalist reports.
This ultimate guide to eSports betting lets you in on great insider's tips to understand the intricacies of this booming phenomenon.
An aura of hype surrounds eSports at the moment, but the very notion may not be familiar to everybody. If you're a gamer, you already know what it is, and you may have even tried your hand at it yourself.
However, we're not catering only to gamers today. We are talking to those looking to get into Online Sports betting while enjoying exciting gameplay.
So, if you're entirely new to the idea of betting on video games, we have you covered. You don't even need experience in playing video games!
Let's get started.
Popular Sports and Tournaments
Before you get into the world of eSports betting, and we jump into giving you advice on how to choose a sport to bet on, let's take a look at major games and events on this market.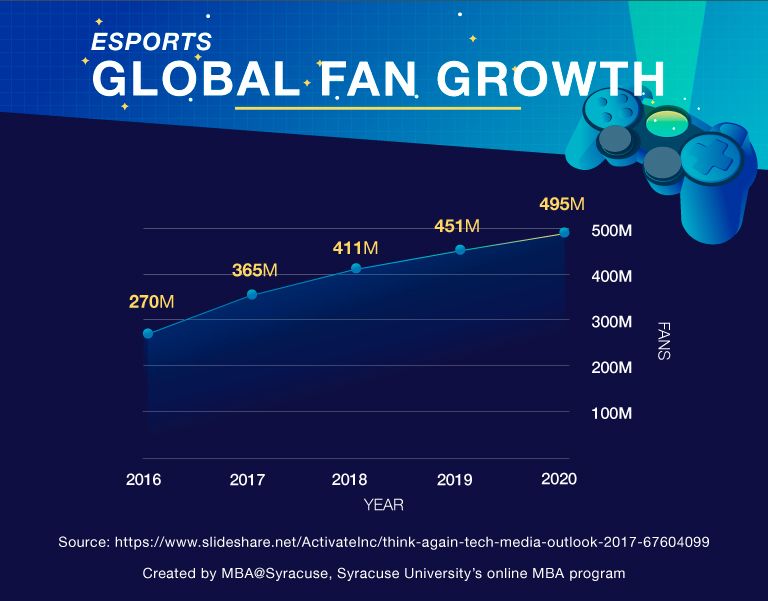 Of course, remember that it keeps expanding, and we're covering just the basics here.
Popular eSports
If you're not a hardcore gamer, you may not be familiar with different types of games under this umbrella term. There is a lot of finesse; the general distinction is the following.
Multiplayer Online Battle Arena
Players create teams for multiplayer online battle arenas, and each player controls a hero or a character. The goal is to destroy the base of the opposing team.
Most popular games from this subgenre include:
League of Legends
Dota 2
Heroes of the Storm
Smite
First Person Shooter Games
As the name suggests, players view the game from the first-person perspective, and they fight by shooting, using guns to eliminate the enemy.
There are several variations, including multiplayer, co-op, and more. Some of the favourites are:
CS: GO
Call of Duty
Overwatch
Halo
Fighting Games
This genre is quite straightforward. It's usually single-player, with two players engaging in various types of combat. Here, the prominent ones are:
Super Smash Bros
Street Fighter
Sports and Racing Games
Although not as prevalent as the previously mentioned genres, these games are often featured in various tournaments. In competitions, you're most likely to see:
Rocket League
FIFA Football/Soccer
Need for Speed
Leagues and Tournaments
eSports now enjoys an ever-growing live audience, as well as many viewers online. New tournaments are mushrooming all over the world, but here are a few classics.
The International
The International is the biggest eSports tournament out there. Since it was made by Dota 2 creators, the tournament is based on this game.
Dota Major Championships
Imagined as a series to expand the popularity of the International, Dota Major Championships rotates their location annually.
League of Legends Championship
For eight years now, this championship has been one of the most anticipated in this niche. The winners take home a hefty prize and a Summoner's Cup.
ESL Pro Leagues
ESL provides a platform for new players, who can work their way up and then take part in competitions. Besides, their most significant events are game-specific, featuring Overwatch, Hearthstone, as well as most of the big titles we mentioned above.
Choosing the eSport
Just as we can't say that betting on basketball and hockey is the same thing, we can't pigeonhole eSports into a single market.
There are different genres of eSports, each catering to a diverse audience and providing a distinct experience. If you're not big on gaming, go for a more simple game, at least for starters.
For example, DOTA 2 betting and League of Legends betting may be overwhelming for newbies.
In that case, first-person shooter games could be much more to your liking. Reddit suggests CSGO eSports betting for such players.
Our best advice for both veteran gamers and newbies is to find an eSport you enjoy watching or have played before.
That way, you will find more happiness in your online sports bets - whether you win or lose.
Choosing a Betting Site
Now that you know which eSports you will bet on, it's time you found the right betting site. Here are some eSports betting site guidelines.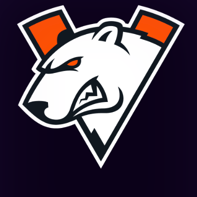 Can the Virtus.Pro Team Make It?
Does Russia's leading eSports team have what it takes to win?
Check out the games happening right now and get the best odds!
Your Desired Market
Your ideal site will feature markets on those sports that most interest you. Mainly because this field is quite young, this tip matters.
You will find sites that offer almost every competitive game out there, but others specialize in only a few of them.
So, if you plan your eSports gambling to feature several games, go for a more generic one.
On the other hand, if you want, for instance, first-person shooters, then the best CS GO gambling sites are what you're looking for.
Safety Measures
Once you find a site that seems to your liking, research it.
Appropriate regulation is critical. If you venture down an unsupervised route, you may cause yourself more trouble than it's worth.
Also, betting on game matches is not available in all countries. Finding a platform accessible in your region that meets the legal requirements matters.
Payment Options
Some bookmakers will offer long lists of depositing methods, while others will feature just a selected few.
In this, betting on eSports is like gambling. Finding the online Casino with the right payment options for you is crucial to have a good experience and to make sure you don't have any issues when you decide to go for real money action.
Like you would go for PayPal Casinos and VISA Casinos if these were your preferred ways to pay for your games, make sure you always check what's available before you pick your next online eSports betting site.
Think of the deposit and withdrawal methods you prefer, and go for a site that allows them. Only that way, you will see the winnings in your wallet (or e-wallet, if that's what you like).
Consider betting and withdrawal limits, too. Sometimes, you will have to bet a specific minimum amount, and other times, a certain amount of funds is necessary for you to withdraw the money.
ESports betting sites specify those and depending on the size of your planned bets, you may be okay with them, or you may find it too much.
Where to Start
Having given you all this information, it would be fair that we help you find a good site to start. As of September 2019, the best Online Sports betting site is Betway.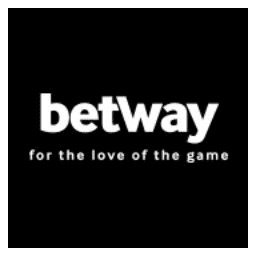 The Best eSport Betting Site of 2019!
Use the Betting Insider blog to become a true expert in eSports betting
Get the best eSports odds in the market and bet on all the top eSports events - live!
No other licensed sites match Betway's offer and quality of games.
Plus, Betway is also home to a casino where you find all the most popular real money Slot machine games and a sportsbook known to be home of some of the best betting odds online.
Understanding the Odds
The next thing you must understand are the odds. Every bet comes with a number that represents the odds on that bet (for example, if it's 1.5, you will get 150% of what you've wagered or a 50% profit).
If you bet on three or more games at the same time, that's known as an accumulator.
In that case, the odds get multiplied - the risks increase, but the possible profit as well.
We will go through the types of bets in a second, but remember that it's not always betting on who wins.
There are many different types, and the vaguer it is, the higher the odds. Go through them and have fun with predicting scores.
Types of Bets
Since it's still a growing market, bet choices in eSports are still restricted in comparison to more traditional sports betting.
However, with the growth of the popularity of eSports betting online, the options are also increasing. Let's explain the most common bet types.
Tournament & Match Winner
eSports bets on tournament and match winners are a right, comparatively safe way to earn money while watching your favourite game. It's also one of the most straightforward ways to bet.
If you research into participants, you may enjoy much higher odds than for an individual match. You could also wait for the first few matches to gain insight into the teams, but the odds will be lower.
Alternatively, you could bet on who wins a single match, with or without the result considered.
Until recently, you can also bet on the exact score. It's not the easiest bet to win in eSports, but it's excellent for risk-takers.
Specialist Bets
This kind of betting allows you to speculate on the details of the match, making it more exciting and profitable.
For example, you could place a first-blood bet or a 'first to get five kills.'
Map winner bets let you guess which team will win which rounds, as eSports are usually played over several rounds. We also have map winner bets. Most e-sports matches last for several rounds. Best of 3, 5, and 7 are common.
Remember, though, that these are more difficult to call than traditional bets. It is exciting to live esports betting this way, but not excellent for your finances.
eSports Betting Tips and Tricks
Betting on eSports resembles traditional betting in many ways.
Some teams are accessible within the niche, and they receive lots of bets. Smaller groups join a tournament to build a reputation. Some are favorites for specific tours.
The only difference between the traditional and gaming version here is that eSports betting tends to be more unpredictable.
Being such a new market, eSports is continuously bombarding the audience with new games, teams, and techniques.
Here are some eSports betting tips to help you take advantage of the upsides and avoid the downsides.
Avoid Favourites in Best of One Matches
You should try to avoid heavy favourites in general, but especially in best of one matches. There's a high level of unpredictability in such games, and it may quickly happen that the game goes wrong.
If you notice a team being a favourite because the other side is unknown, steer even farther from such bets. They may be quite good, only yet to gain fame and recognition.
Avoid Unknown & Lesser Teams
Unknown and lesser teams in eSports are a gamble (pun not intended) which you would be best off avoiding.
It may be amusing to see new players, but wait until they're established to place any bets.
Betting is more than guessing. You should make informed decisions for the most significant payback.
Also, remember that big upsets don't often happen in eSports. Don't get tempted by high odds if the team is likely to lose.
Watch Out for Roster Changes
Roster changes happen when a team removes a weaker player and replaces them with a new, better one. It may also happen that a player quits a group to join the rival.
For this reason, roster changes are a massive factor in team-based sports (think League of Legends and Dota). Such games rely heavily on teamwork between players.
Once a new player joins a team, it takes a while for them to adapt. They need to understand the style of play, tactics, and develop communication.
Betting on teams with recent player changes is risky. It would be best that you give them a few matches first.
Frequently Asked Questions about eSports Betting
Now that you're ready to get started, let's take a look at some of the most frequent questions new players tend to pose.
What is eSports Betting?

The phrase 'eSports' stands for electronic sports - basically, games played on a PC or a console. With the growth of its popularity, eSports betting is also growing daily. It works similarly to regular sports betting; only you are predicting the results of eSports matches.
Is Betting on eSports Legal?

Yes, but not for real money if you use American websites. However, other countries allow for real money betting on eSports.
What Makes Betting on eSports Illegal?

In the US, eSports isn't technically legal. Some sites allow players to bet with in-game items, but not money.

As a US citizen, you can find sites that let you bet on eSports but you should keep in mind that it is illegal for you to do so.
Can You Bet on League of Legends?

Yes, definitely. League of Legends has seen fantastic growth since the tournament held in 2018. Today, the League of Legends betting is one of the biggest markets in eSports.
Is Betway Safe?

Yes. This bookmaker has gone to great lengths to make sure that Betway esports betting environment is secure. It's fully licensed and regulated by the UK Gambling Commission.
Does Betway Accept Paypal?

Yes, Paypal is one of the many deposit methods on Betway.
How to Open a Betway Account?

The registration to Betway is simple; follow these steps:

Go to the Betway website and click the 'Register' button.
Enter all the required details.
Confirm your registration details.
Deposit funds in your account and claim the bonus.
The Bottom Line
Now you have everything you need to place your first bet and get started with the world of eSports betting. We've already shared all our knowledge except for this last piece.
If your match isn't streamed on your betting site of choice, go to Twitch. It's the most popular eSports streaming platform, and you may watch it there for free. Go on, and good luck!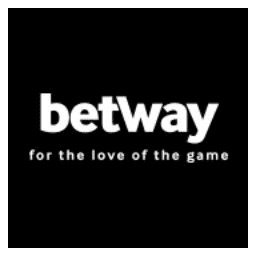 Start Safe, Go Betway
Planning to place your first bets on eSports? Check out Betway's programme for beginners.
Activate the welcome bonus to begin your adventure on the world's leading eSports betting site!
Disclaimer: Gambling is a game of chance and there's no sure-fire formula that guarantee winnings. You can improve your winning chances by using the right in-game strategies but there is no way to predict when a machine or a Casino game is going to pay. Also, this page contains affiliate links. If you click through and play, we might earn a commission. That's what allow us to keep CasinoSmash free and bring you the best online Casino bonuses!