8 Reasons Why You Should NEVER Go To The King's Casino

Earlier this week, 888Holdings, the company that runs some of the most successful brands in gambling - including 888casino - announced a new strategic partnership with the King's Casino in Rozvadov, Czech Republic.
Although this gambling hall is considered to be one of the best spots in the world for those who like poker, we know that many are not familiar with the name and with the location. To help you know more about one of the most up-and-coming locations in the gambling industry, we compiled a list of facts we believe you should know.
If you have no idea where Rozvadov is and you don't see why you should include the Czech Republic in the list of countries to visit, have a look at the points in our list. You might be right about to change your mind.
#1. No one goes there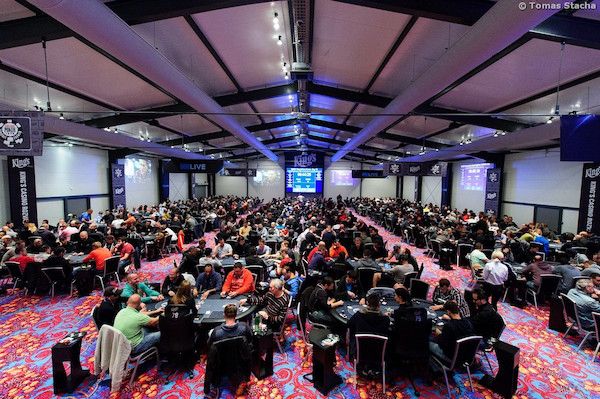 The fact you don't know where the King's Casino is doesn't mean this isn't one of the top gambling hotspots in the world. The King's is home to the largest poker room in Europe and the action there never stops.
"As someone who comes from France, I can tell you that everything is better here in Rozvadov. You always get all the action you want and unless you don't look for some incredibly unique table, you always get a seat in less than 15 minutes. Try doing that in France."
"Right now, this is one of the best casinos in Europe. Things are not the same in many other places in the Continent, where you are treated like a king." Quentin Lecomte, Unibet pro.
#2. Eastern Europeans are bad at planning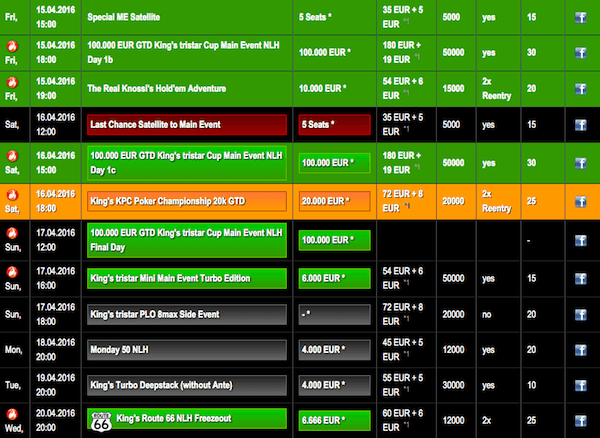 We have been to the supersecret 'office' on the casino's ground floor and we have seen the calendar of events they keep on the wall there. We wish you could see it too.
Although it's safe to assume that you won't get the opportunity to cross that door, we promise you that the guys at King's don't like to rest. They have planned something for every single day of the year - Christmas and New Year's included.
"I would say that King's works as a ship. It's a bit like if it was a poker cruise. We are open 365 days a year. We only close if the President of the Czech Republic dies. In that case, we would respectfully mourn and stop our operations for three days." Leon Tsoukernik, King's Casino owner.
#3. Eastern Europeans are the most unfriendly people in the world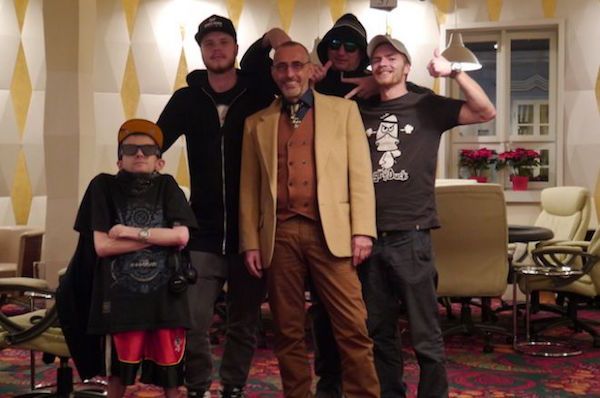 "The King's Casino is a truly unique place in Europe - maybe it's even more than a casino, it's a community of players. Not only do you have cash games at virtually any limit any time you want, but everyone there is so committed to doing the best they can for the players, that you feel like you finally found a place where poker is truly respected and valued." - Giovanni Angioni, European Senior Editor at PokerNews.
#4. Eastern European food is boring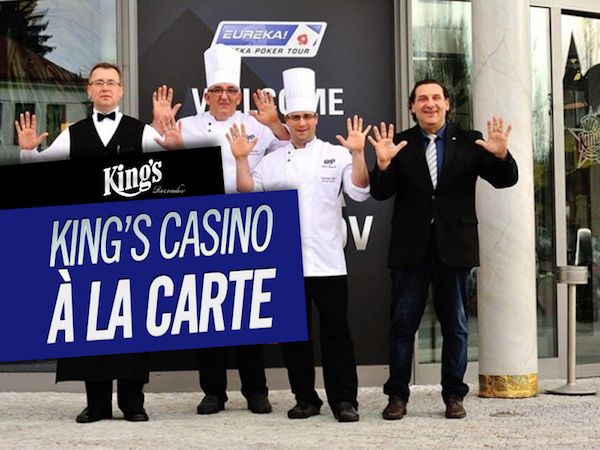 If you think the King's is only about gambling, that's because you haven't been at the casino's restaurant yet. Try to book a table to discover what the two resident chefs Roberto and David can come up with.
"From a delicious carpaccio to a surprisingly good octopus salad. Then there are King's famous steaks. The restaurant at King's is something everyone should experience at least once." - Five Great Things To Do In Rozvadov.
#5. Everything Is SO Expensive!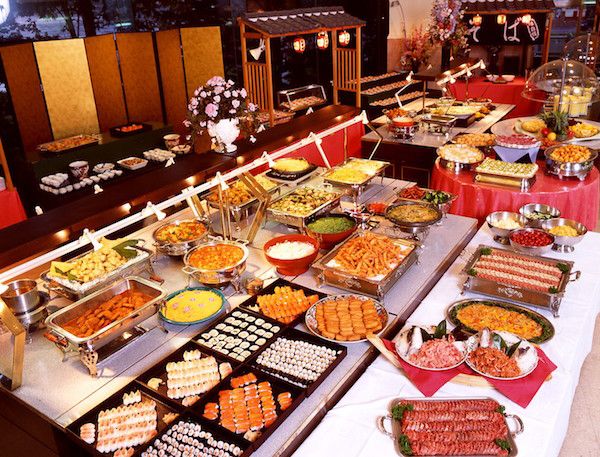 Not many casinos in Europe charge a €10 entry fee as the King's does. While we understand that not many people like that - we feel you should know that those €10 give you access to:
Free all-you-can-eat unlimited buffet
Free bar
Can you imagine what "free bar" means in the land of Czech beers? Do you still think €10 is too much for that?
#6. Nobody cares about the King's Casino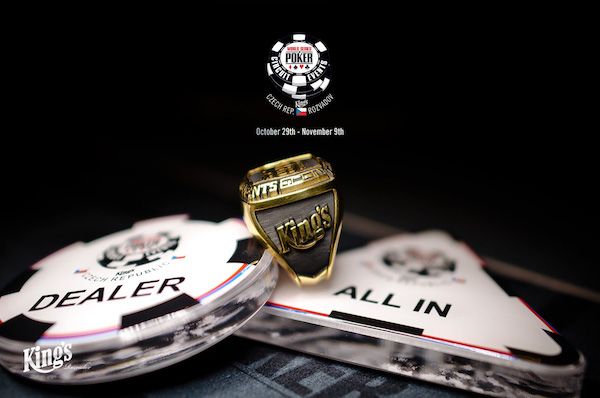 Nothing important ever happens at the King's Casino. That's why the World Series of Poker, the World Poker Tour, PokerStars, and PokerNews have never organized an event at this venue.
Oh. Wait. They all did.
#7. It's in the middle of nowhere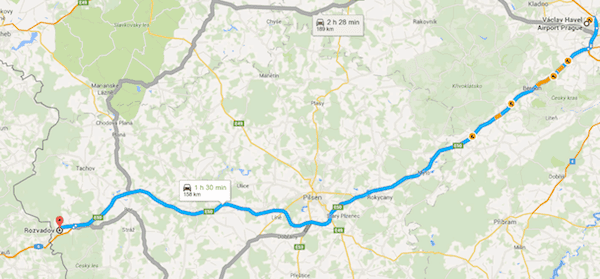 Ask someone where Rozvadov is, and get ready to hear that this place is:
Far
Impossible to reach
In the middle of nowhere
Roz-va-what?
The casino is only 1 h 30 min from Prague's international airport (source: Google Maps) and the King's provides an excellent shuttle service.
Do you need a car to visit one of the cities around, to go for a beer in Prague, or to look for a place in Germany where to buy a charger for a MacBook Pro because you left yours at home? Go to the reception desk, let the people there know what you need, and get ready to jump on a car!
#8. The hotel is too small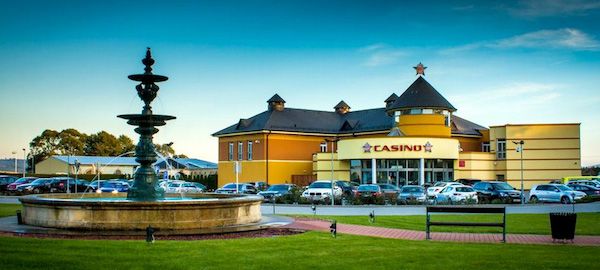 "The works for the expansion of Kings have already started. We are adding 210 new hotel rooms and we are extending the casino by 1,000 square metres. Also, soon we will inaugurate a new restaurant.
We have already added 70 new rooms recently and moved the current capacity to 150 rooms with the potential for 330 beds. In the next 14 months, I plan to have 375 rooms with a total of 875 beds on site." Leon Tsoukernik, King's Casino owner.
Disclaimer: Gambling is a game of chance and there's no sure-fire formula that guarantee winnings. You can improve your winning chances by using the right in-game strategies but there is no way to predict when a machine or a Casino game is going to pay. Also, this page contains affiliate links. If you click through and play, we might earn a commission. That's what allow us to keep CasinoSmash free and bring you the best online Casino bonuses!