How Live Dealer Casinos Changed The Gambling Industry

My granddad, bless his soul, is no longer with us. In his day, however, he was an avid writer and a lifelong gambler.
Here is what I remember from a piece he once wrote in which he claimed that if you don't have a good plan, and the discipline to persevere with it, ". . . you might as well burn your money, throw the ashes down the toilet, and then flush three times." I believe the man followed his own advice, for he left each of his seventeen grandchildren a tidy sum.
I could never tell whether he was a "high roller", but a "roller" he was—a daily roller.
In his later days, he lamented that if you wanted decent casino gaming in that era, you had to go to exclusive clubs like the Crockfords and Les Ambassadeurs in London, the grand Monte Carlo Casino in the South of France, or fly some eight thousand miles to get to Vegas.
Anyway, besides formulating a good plan and not being swayed by tidal emotions of the type we betters are only too familiar with, newcomers had better first learn how to play live casino games online.
How Things Have Changed
My, oh my, how things have changed!
First we witnessed the proliferation of brick-and-mortar casinos, with actual green felted tables that we could touch and sit in, then the advent of online play, including the hugely popular sports betting, and now things have morphed to provide us with dozens of live dealer casinos.
It is interesting to note the comparison between live dealer casinos and American online stock brokerage houses that cater to super active day traders.
In both instances, state-of-the-art algorithms flourished by featuring advanced software and live dealer casinos matched their land based counterparts when it came to the games they offered as well as introductory bonus schemes.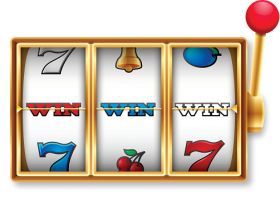 What Players Look For
What you look for as a player, in the end, depends on the amount of experience you have with live casinos. Players who have access to decent internet want to navigate seamlessly and with little effort, and they want to have all their personal information readily available at each turn of the wheel or every time a bet is contemplated.
With all that competition around, it would seem that gamblers are being spoiled, for nothing short of immediate results and lightning quick platforms are good enough.
5 must-have player needs (apart from bonuses and offers):
Safety: Live dealer casino players need to feel that their personal information remains that way: personal, discreet and secure.
Mobile User-friendliness: It's all about the technology these days, and players must have protected, reactive, bug-free mobile availability, preferably as an app or, alternatively, by way of a dedicated mobile casino.
Game variety: A portal must have pretty much everything that a brick and mortar casino offers. Thus whether you get your adrenaline from watching the ball roll on roulette games with online dealers, or from watching every card being dealt at blackjack with live dealers, or if you fancy other games, it's all there for you on the same platform.
Cashing in: Players don't want explanations why they should wait five business days or other song and dance schemes before they can get their hands on what cash is rightfully theirs. Payouts should be speedy and without much fuss.
Customer services: Players must have easy access to live people who can sort out technical and other difficulties that invariably crop up, particularly in regard to delays in processing funds.
Today's Live Dealer Casino Environment
If you're a newcomer to real-time online betting, the race to get you on board is at fever pitch nowadays, especially when it comes to live dealer casinos in the UK.
There the most popular games remain the same as in real casinos, with blackjack, roulette and Baccarat taking the lead, followed closely by Texas Hold'em, the world's most in-demand poker game. If you're a Sic bo or 3-card poker aficionado, these are also commonly available.
If you're a newcomer to online live dealer blackjack, to cite just one example, you'll be gripped by thrills that are quasi identical to those you are familiar with in brick and mortar casinos.
Increasing bandwidth and speedy hardware devices will quickly convince you that the transition from niche gaming to the mainstream enjoyment of live dealer casino is not just another fad.
Some of the Drawbacks
If you've had experience at "virtual", computer-dealing online blackjack, you may have to contend with slightly heftier minimum bets in live dealer casinos, for the sites there have to pay for the actual dealers and costlier cameramen and technology.
For that same reason, the live dealer casino you're on has to have a minimum number of seven players for each of their 7-hand tables. This at times translates into longer waiting periods.
How It All Works
Sticking to our blackjack example, real time games are picked up through video links from dedicated studios or from real casino floors. In an effort to ensure the prompt filling up of tables, several casinos often pitch in by featuring live games.
Apart from the actual card handling, everything else is controlled by computers and split-second operations.
The live games are streamed to the computer that manages each table, and from there the cards are dealt to each player. It is up to the computer to deal the cards appropriately, pay out or cash in after each deal, and keep each player abreast of winnings and losses.
The Best Strategies to Win
If you think you have a built-in advantage with live dealer gambling since you can fall back on your computer to help you count cards, think again. Live dealer casinos thwart this disadvantage by dealing all burnt cards "face down" (like in hold'em poker), and by frequently dealing from different shoes.
If blackjack is your game, your best bet therefore is to treat this type of gambling in the same manner as you've always treated your betting decisions in real casinos. This would include:
Following basic strategy
Sticking to a good game plan
Good management over your bankroll
Never exceeding your own set betting limits
And never allowing your emotions to rule you
Again, as my granddad often said, if you don't have a plan, and you don't stick to it, you may as well burn your dough and . . . you know the rest!
More Guides About the Live Dealer Casinos
Disclaimer: Gambling is a game of chance and there's no sure-fire formula that guarantee winnings. You can improve your winning chances by using the right in-game strategies but there is no way to predict when a machine or a Casino game is going to pay. Also, this page contains affiliate links. If you click through and play, we might earn a commission. That's what allow us to keep CasinoSmash free and bring you the best online Casino bonuses!