Mahjong 88: Play Online for Real Money!

Important Notice: This is not our latest article about the promotions at this online Casino. You might no longer be able to claim this offer. To know what bonuses are available right now, have a look at our Casino bonus page.
The Mahjong 88 slot game is:
A Chinese tile game inspired Play'N Go slot with 8 reels
Teeming with fantastic bonus features and bonuses pay even 5,000x your stake
Playable for free and real money on this website.
f you are a fan of board games, then you must have come across the Chinese Mahjong tile game that has served as an inspiration for Play'N Go's latest slot game with 8 reels and 8 rows of symbols.
Play'N Go is no stranger to this format of slot games where wins are made by making clusters of different symbols on the grid, and Mahjong 88 is one of their best editions ever. It has incredible bonus features and payouts that apart from being lucrative are also quite entertaining and mysterious.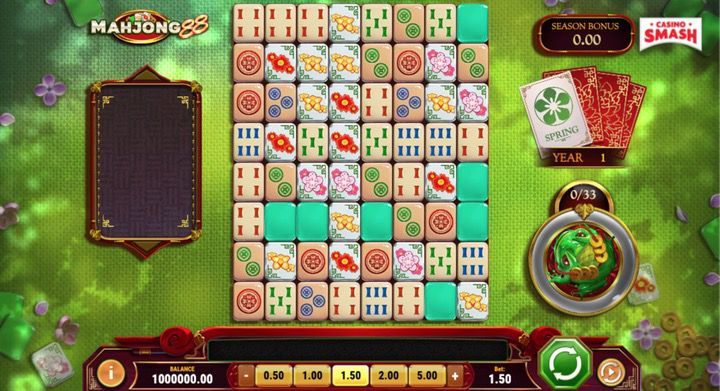 Our First Impressions
What immediately caught our eyes when we started playing the game and reviewing it for you was the combination of the visual and sound effects.
The designers have put in a lot of effort to bring that oriental appeal to the game with Chinese symbols and artifacts dominating the background.
Mahjong is a game of concentration, and attention to detail is of paramount importance, so the tranquil music you can hear while the symbols change is a definite plus and contributes to the playing atmosphere of this slot game.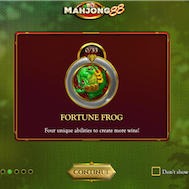 Get 1,000 Free Credits to Play!
Register a FREE account to play Mahjong 88 with 1,000 free credits.
Don't waste your money when you don't need to - use the bonus to play and enjoy free Mahjong 88 online!
However, this does not mean excitement and thrill are not lurking behind each change of symbols on the playing grid.
The wins are made by forming clusters of symbols, and after each win is made, the symbols disappear and get replaced by new ones, which gives way to the possibility of stringing several clusters.
Mahjong 88 Slot Topic
Mahjong is an ancient Chinese tile game that was created back in the 17th century and spread to the other parts of Asia and the western world in the 20th century.
It is a game with 144 tiles that are based on various Chinese symbols and characters, and each player begins with 13 tiles. To win, the players need to draw and discard tiles until they form 4 sets and a pair of matching tiles.
This game requires concentration and strategy, just like in its slot game version, but with a big twist. In Mahjong 88 slot game, you stand to win up to 5,000x your stake and enjoy the incredible bonus and playing features.
Also, the wins are not that hard to come by as the game's RTP is capped at 96.62%, which only gives a 3.38% house edge.
How Do I Play Mahjong 88?
The gameplay and commands are very mundane and do not differ from your next slot game, which is not necessarily a bad thing as both beginners and experienced players can easily find their way around.
Before you initiate the spin, you need to set the value of your bet. The betting range is substantial, as you can play for as low as 20p and work your way up to $100 per spin.
All of the commands and functions are situated in the bottom of the screen so that you can tweak your bets with a couple of clicks. The game also offers the Autoplay mode where you can assign up to 100 spins to the machine and sit back and watch the winning combos take place.
Symbols and Bonus Features in Mahjong 88
The bonus features and symbols are the icings on the Mahjong 88 cake, so let's check them out in the paragraph below. Stay tuned!
Symbols
There are 10 basic symbols in Mahjong 88 that can form winning combinations. All of them are related to the original Mahjong board game and feature Chinese symbols and characters.
You need at least 4 of these symbols in a cluster to form a win, and the more symbols in a cluster you have, the bigger the payout. Apart from these, there are also 4 different Wild symbols that are activated as a part of the game's bonus features we shall discuss shortly.
Also, some of the tiles on the playing grid are concealed, and these symbols then rotate and reveal a secret adjacent symbol.
Bonus Features
The first feature of the game you will notice is the Fortune Frog feature. All winning combos contribute to the increase in the Fortune Frog meter. When you reach 33 winning symbols, some of the following options are randomly chosen and triggered:
Croak – 1 symbol is selected to function as a Scatter rather than according to its adjacent position
Spawn – 1 symbol gets transformed into another one
Tongue – All symbols that are between two chosen edges of the grid convert to another symbol
Hop – 1 chosen symbol transforms and destroys adjacent symbols
If you happen to overcharge the Fortune Frog meter with 88 or more symbols, the Super Charge feature is activated and all wins are multiplied by 5.
Mahjong 88 is a slot that rewards you even on a non-winning spin. A random 4 Seasons Feature is randomly activated, and 4 unique Wilds occupy positions on the grid. Depending on the season, you will get:
Spring – Up to 12 Wilds can emerge
Autumn – Up to 11 Wilds can arise, and symbols turn wild or are destroyed from edges
Summer – Up to 5 Wilds can appear, and adjacent symbols are destroyed
Winter – Up to 4 Wilds can transpire and don't get removed when forming wins
Mahjong 88 Payouts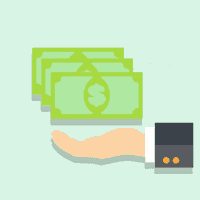 The unique way of building wins will surely bring a lot of success as it is backed with 96.62% RTP, which gives you significant leverage over the casino.
Play'N Go is a renowned software producer whose slots are generous and often prove worthwhile.
Also, you should know that this is a high-volatility slot, which means bigger wins can be made than usual, although they are not so frequent.
Can I Play Mahjong 88 for Free and for Real Money?
If you are looking for a good test run before wagering real money on Mahjong 88, then this gaming website is just the one for you.
A simple search of the internet will lead you to many casinos that offer it, but here you can play it both for free and get a good measure of it before placing real money bets.
Final Thoughts
Mahjong 88 by Play'N Go is a slot game with incredible playing features and bonuses, plus a unique way of forming wins.
The visual and audio aspects are impeccable, and combined with a well-known theme are a recipe for success. Give this slot a try and see for yourself. Good luck!
Disclaimer: Gambling is a game of chance and there's no sure-fire formula that guarantee winnings. You can improve your winning chances by using the right in-game strategies but there is no way to predict when a machine or a Casino game is going to pay. Also, this page contains affiliate links. If you click through and play, we might earn a commission. That's what allow us to keep CasinoSmash free and bring you the best online Casino bonuses!
Bonus info: terms and conditions apply to the offer. If something isn't clear, have a look at our review of WildTornado Casino for the T&Cs in full. The offer on this article might have expired by the time you read it. Please refer to the review pages for the latest bonuses and promotions available.