A Super-Simple Guide to The Best Casino Movies

A casino is not only the place to gamble, have fun, and win buckets of cash.
When you do win, of course.
The characters that populate the gaming floor and the unreal atmosphere of some of the best casinos in the world - from Monte Carlo to Macau, from Las Vegas to the King's Casino in Rozvadov - make these places the ideal locations for great stories.
As popular services like Netflix, Hulu, and Amazon Instant have seen a spike in gambling-related searches, I decided to put together a very quick list of the best gambling movies you can watch right now. The best movies according to me, of course.
But this is not all:
Let's begin.
Casino (1995)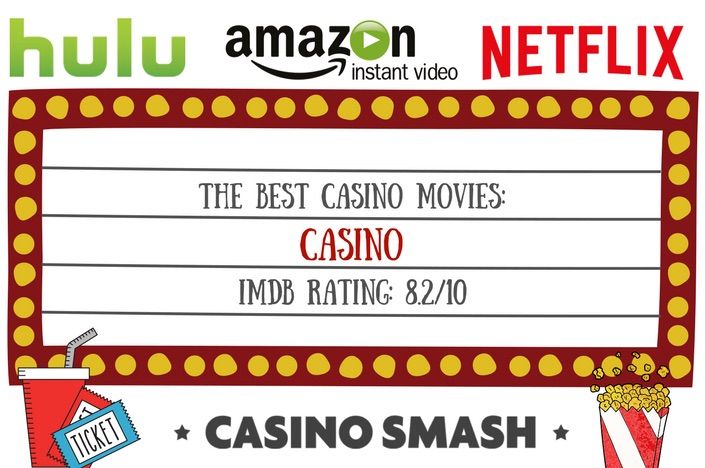 You can't build a list of the best casino movies to watch and not feature this classic.
If you like numbers, the IMDB's rating of Casino is of 8,2
Rotten Tomatoes has it on 80% (Tomatometer) and 93% (Audience Score)
Martin Scorsese's masterpiece is a classic mafia story – quite brutal and emotional.
Yes, I think Casino is brutal and emotional at the same time.
This casino movie is based on true events that happened in Las Vegas between the the 1970's and 1980's, right when gangsters battled to gain control over the casinos in Sin City.
Robert De Niro, Sharon Stone, and Joe Pesci performances are just outstanding.
Ocean's 11 (2001)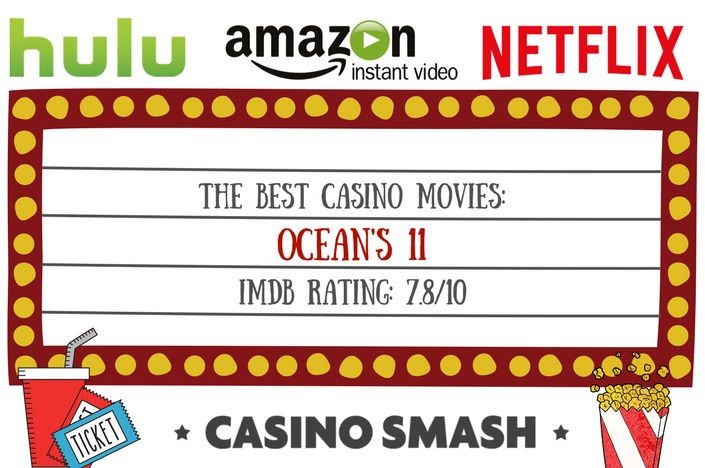 This smart and witty movie deserves to be on top of our list not only because of a great cast starring Julia Roberts, George Clooney, Brad Pitt and Matt Damon.
It deserves it because I find it one of the greatest movies ever made.
Or, should I say - one of the best remakes of all-time?
Fun Fact: the version of Ocean's 11 you know is a remake of a classic from 1960 directed by Lewis Milestone, starring Frank Sinatra, Dean Martin, and Sammy Davis Jr.
The new version, the one directed by Steven Soderbergh is an action-packed movie that will keep you glued to the screen.
IMDB has it at 7.8, while the Tomatometer is set at 82% and the Audience Score at 80%
Ocean's 11 is the best part of the Ocean's Trilogy and it 's one of those movies you never get tired of.
Rounders (1998)
You can't call yourself a poker player if you haven't watched Rounders.
John Dahl's crime drama with Matt Damon, John Malkovich, and Edward Norton is a classic that pushed thousands to the poker table.
This is a compelling story about poker, gambling, the Russian mob, and a true friendship.
Rounders is a classic. And Malkovich's performance as Teddy KGB is beyond words..
Now, about the numbers:
IMDB has it at 7.4/10 (it could be waaay more) while Rotten Tomatoes has its Tomatometer on 65%.
They don't understand jack s**it.
That's why the Audience Score goes up to 87%.
Vox populi, vox dei,* they say
Croupier (1999)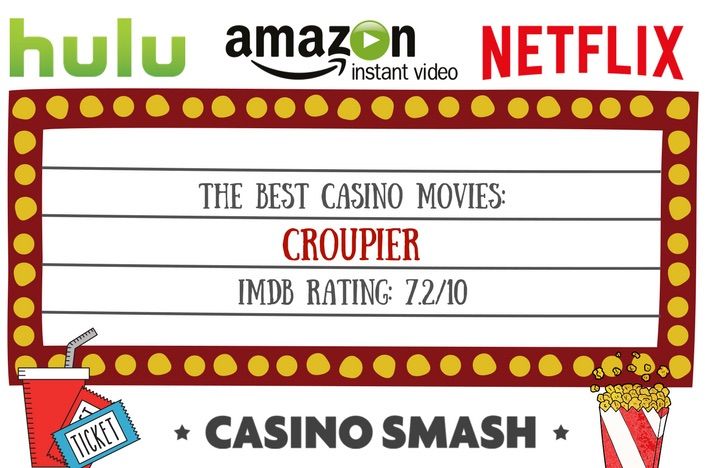 This is the one you didn't know about. Admit it.
Even if Croupier never made it to become a true blockbuster, it does deserve a spot in our essential list of the best casino movies to watch.
Croupier is not a fast-paced movie.
The story is slow and Clive Owen performance as a croupier is disgustingly good.
Real casino people love this movie because it's the only casino movie out there that shows you what gambling really are.
Picturesque characters, bored coworkers, fraudsters, and femme fatales are the bread-and-butter of a great story set in London, UK.
Fun Fact: To get ready for Croupier, Clive Owen spent months with professional croupiers to learn even the tiniest details about the job.
IMDB gives it 7.2/10 while Rotten Tomatoes has it as follows:
Tomatometer: 98%…
…Audience Score: 79%
Basically, it's the best casino movie of all-time.
Casino Royale (2006)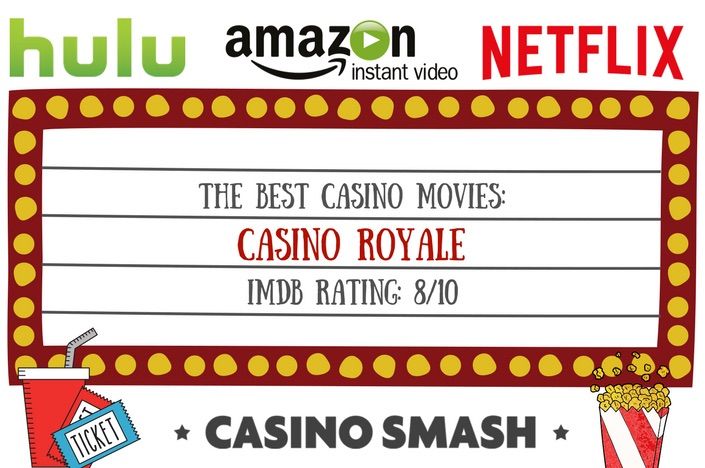 I might not be James Bond's greatest fan and this might not be the best episode of the [endless] 007 saga, but Casino Royale is a casino movie to add to your watchlist.
Throughout the whole movie, our Daniel Craig alternates great skills as a spy and as a poker and baccarat players.
Some consider this the best casino movie to watch.
I am not sure it's really the best, but I agree it's a classic that you should watch.
In this case, IMDB's rating is of 8/10 while Rotten Tomatoes ones are of 95% (Tomatometer and 89% (Audience Score)
The Cooler (2003)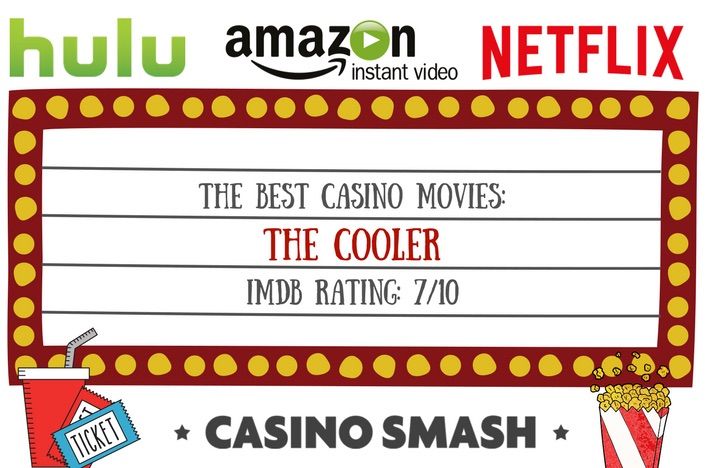 This is one of those titles you never find on any lists about casino movies.
For some reasons, people don't seem to know much about this casino movie directed by Wayne Kramer, starring Alec Baldwin and Maria Bello.
Wait - maybe that's why they don't know it.
Anyways:
The cooler is an enjoyable crime drama sets in a Las Vegas casino with a very solid plot and great dialogues.
The Cooler hold a record, too:
The word "fuck" is mentioned 101 times in 101 minutes.
You find it as a 7.0/10 title on IMDB, while the Tomatometer has it on 77% and the Audience Score on 69%.
Swingers (1996)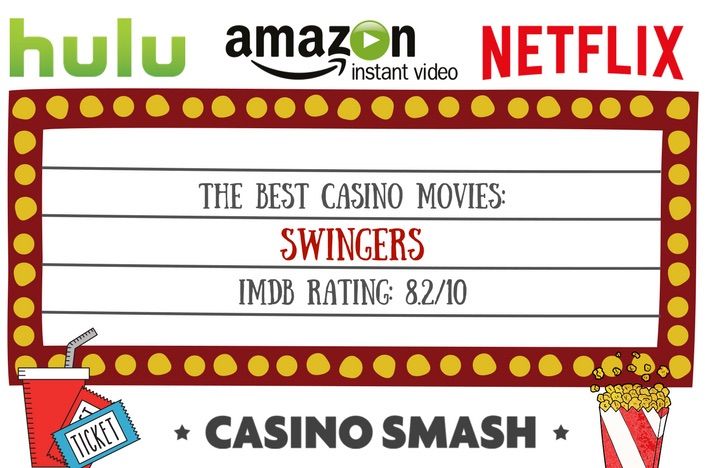 When you look for this one, make sure you play the movie from 1996. There's also a swingers movie from 2007 but that's…
…not really a casino movie.
Swingers is a fresh and funny story directed by Doug Liman and with a cast that features Vince Vaughn, Heather Graham, and Jon Favreau.
The story evolves around two actors who find themselves in Las Vegas to forget about an ex-girlfriend.
Obviously, things go exactly as you'd expect them to go in Vegas, making Swingers one of the funniest and wittiest comedies about casinos available on streaming today.
The Hangover (2009)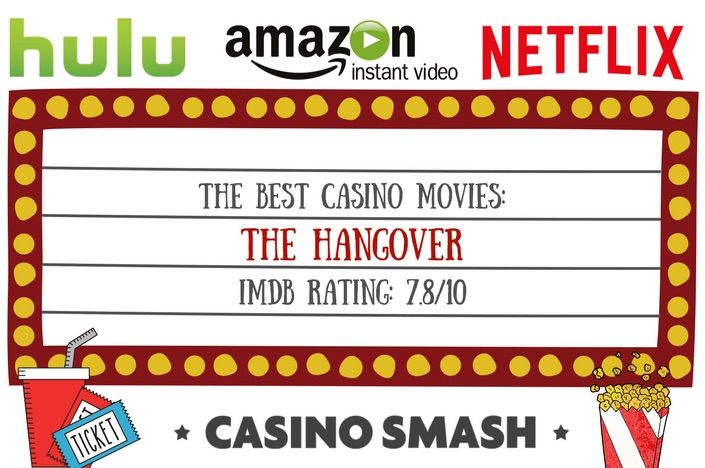 Did you think I could ever end this list without at least one mention of The Hangover?
If you haven't seen this comedy yet (very unlikely), get ready to laugh.
Some jokes might be cheap, some developments might be predictable, and yet this is one of those movies that make you laugh like crazy.
If you are in the mood for an hilarious comedy about a bunch of grown ups who can't handle Vegas - hit play, sit back, and relax.
Todd Phillips movie is rated 7.8/10 (IMDB), 79% (Tomatometer), and 84% (Audience Score.)
*: Yes, I studied Latin and I like to show off.
---
Now that you know about casino movies, you might want to read the list of best gambling movies to watch, best gambling anime and online slots inspired by movies.
---
Disclaimer: Gambling is a game of chance and there's no sure-fire formula that guarantee winnings. You can improve your winning chances by using the right in-game strategies but there is no way to predict when a machine or a Casino game is going to pay. Also, this page contains affiliate links. If you click through and play, we might earn a commission. That's what allow us to keep CasinoSmash free and bring you the best online Casino bonuses!