Online Slots for Real Money: How to Play and Win

In this article, I am going to explain what are online Slot machines, how do you play online Slots for real money, and which are the best examples of the genre for you to pick up.
Slots are one of the fastest-growing categories of games in the world, with increasing numbers of people getting their kicks from playing on the reels at real money casinos.

We have taken a deep dive into free online Slots (most of them have a free mode that you can get started with), to show you why it's great to get into playing online casino Slots for real money, and why the offering from major online gambling operators is changing so substantially at the moment.
We will also look at how picking one game or another could make a major difference to what you can win real money online on the game, and how you can play for free, even if your aim isn't to win huge piles of cash.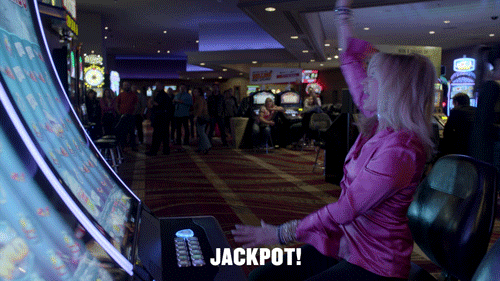 There really is an online Slot for every kind of person, so let us guide you through the world of casino gaming.
You may or may not find that you're a winner right away, but even if not, you'll have immense amounts of fun playing some of the titles that have come out both recently and many years ago.
In this article, you can find all the best online Slots you can play for real money today.
The best part? You don't need to pay to play any of these games. unless you want to, of course.
As you can read after the list of the top games to play, all these real money Slots are available in free play mode too - so you can really try before you buy!
Top Real Money Slots to Play in 2019
Now, it's your call.
You can pick one of the superb games in the list below and play, or you can scroll past the list of Slots and read more about Slot machines in general and the way they work. Either way, you are going to have fun - I promise!
Royal Respin Deluxe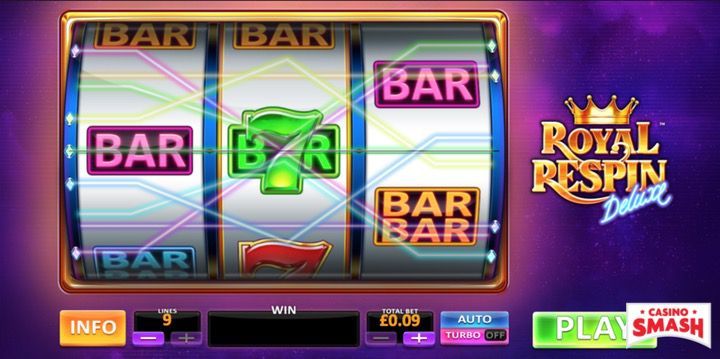 This new Slot game by Playtech is one of the software house's latest attempt to add something new to the family of the classic Slots.
The result?
Royal Respin Deluxe is an exciting classic Slot machine game that will help you understand why so many people still love to play on just three reels.
You can play Royal Respin Deluxe on one, five, and nine paylines with real money bets ranging from a minimum of 0.01 (1 payline, 0.01 bet) to a maximum of 3.60.
Besides the high-quality graphics and the use of everyone's favorite Bar symbol, this Slot machine promises wins for up to 10,000x your bet thanks to a sexy feature named Royal Respin.
Treasure of the Lamps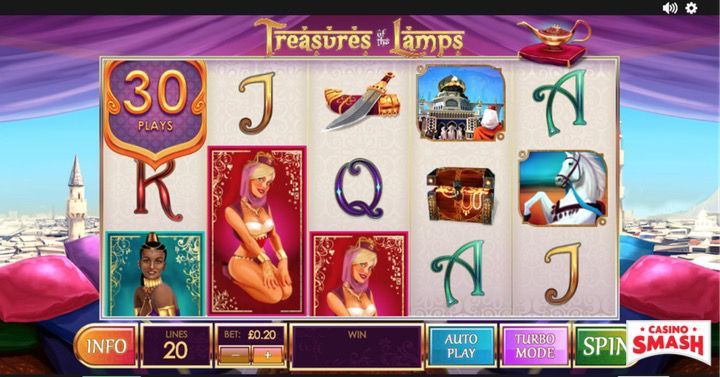 From the simplicity of a classic Slot like Royal Respin Deluxe it's time to move to a beautiful modern video Slot machine to play for real money.
Treasue of the Lamps is another game created by Playtech and it's racing with a handful of other Slots for the title of best new game of 2019.
Why?
Because everything about this Slot machine is just great. The theme, the graphics, the animations, the bonus rounds…and the real money prizes!
Click on the button to try a few real money spins or try the freeplay version with 1,000 credits on the house!
Legacy of the Wild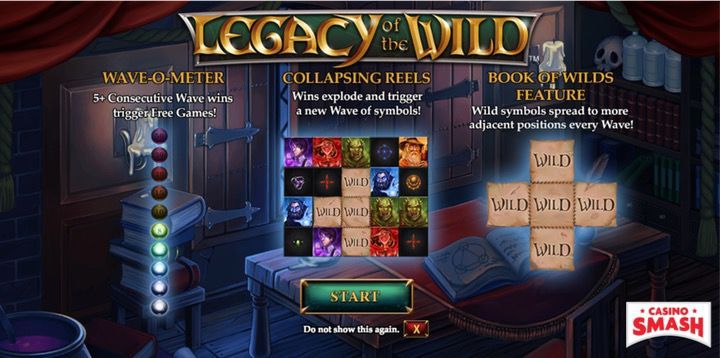 If you plan to play real money Slots in 2019, you need to have a look at Legacy of the Wild, one of the most popular Slot machines casinos offer this year.
Available at Casino.com both in the free games and in the real money section, this game is perfect for those who want to play Slots for real cash and are on the lookout for supersized wins.
Legacy of the Wild is a fantasy-themed Slot machine online so packed with amazing features that every spin seems to be hiding something amazing. From the collapsing reels to the free spins bonus rounds, this game is just insane.
Featuring a fixed number of paylines (40), real money games at Legacy of the Wild require you to invest from a minimum of 0.40 up to a maximum of 120 credits.
Pharaoh's Treasure Deluxe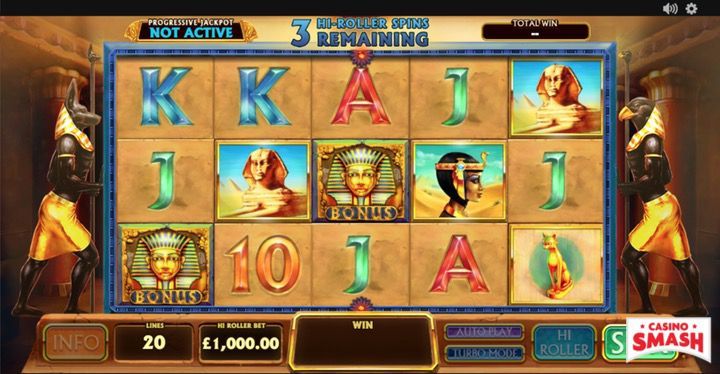 Egypt-themed Slots are nothing new in the world of online gambling and anyone who played online some video Slots games know that these are considered by many to be the top games to win big.
While I don't think this is true, I know Slots games like Pharaoh's Treasure Deluxe are just too beautiful and fun for you not to play them.
Not only this exciting Slot machine comes with a boombastic progressive jackpots that grows every time a player (not just you!) places a bet, but it features some of the craziest animations and bonus rounds you'll find at online casinos this year.
Do you want to know how much a game of Pharaoh's Treasure Deluxe sets you back for?
Easy. The smallest real money bet you can place on this Slot is of 0.20 while the maximum is of 200. The game features also a super-expensive High Roller mode where you get to play five spins for a total of 1.000.
I did not try it because I can't afford the nosebleeds. But, if you can - good luck and send us a screenshot if you win!
What are online Slots?
Online Slots are any game where symbols are presented to the player on a screen, and the aim is to get symbols in a certain sequence, which usually means that the player either accrues points, or money.
Sometimes a sequence of symbols can also mean that the game goes through to a bonus or additional round, often changing the dynamics of the game.
The concept of free online Slots originates in the fruit machine of arcades and casinos. Most often these are machines with a game involving spinning vertical reels, so that a series of symbols appear and, in order to win, match up.
The most common kind of Slot machine is a five-reel, 20 or 25-payline Slot. Usually these will feature symbols from playing cards, true to Slots' origins in gaming halls.
They will also feature symbols relevant to the theme of the Slot. They may well also play sound effects and music related to the theme.
The pier arcades of the UK seaside may have brought many people their first exposure to Slots online, but it's grown and grown since then,
It's popular to play Slots online just as it was to play in a gaming hall, and this comes, at least in part, from the feeling of being just one or two spins away from a win.
The best and most popular Slots give players the feeling of achievement and satisfaction when they play them.
Sometimes this comes from a Slot machine, or 'Slot' that presents frequent, smaller, victories to the player, while there are other, more demanding, Slots that instead offer large rewards, but on a more irregular basis.
It is the choice of the player whether they prefer to have a high chance of winning, or to potentially win more, but less often.
The best online Slots bring the playing dynamic of physical Slot machines to computers and mobile devices, and are popular with players who prefer to play from locations outside of arcades and casinos.
Many are straight conversions of coin-operated machines, while there are other, more modern, variations on the theme of an online Slot that take their cues from the world of gaming, often with strong, recognizable characters, and a certain degree of in-game world-building.
Often these games cross over into the market for gamers who usually play platform or other kinds of mobile video games, with some taking the vertical-reel dynamic and either changing it or replacing it with something entirely different.
Who plays online Slots?
Although it used to be commonly assumed that online Slots appealed only to the crowd who would go to brick-and-mortar casinos and spend hours or days pumping coins into Slot machines, the truth is that the genre has broadened in recent years, and that is now attracting a whole new crowd.
It's not possible to pick one group of people who plays online Slots these days, just because there are so many groups.
There are still the hardened casino-sharks of lore; they generally want a hard, high-variance, high-paying game, and they may prefer a progressive jackpot - this is a kind of jackpot that increases each time it is not won - called a rollover jackpot in lotteries.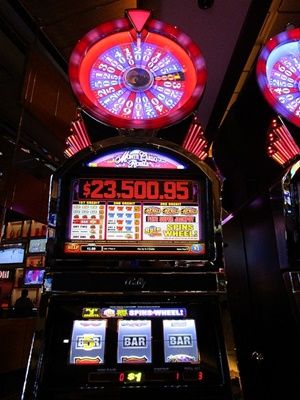 While this is a blanket generalization, experienced online Slots players may also enjoy games that have fewer gimmicks, such as cartoon characters or distracting sub-games, and more straight-up chances to win big.
Other types of players of Slot games online include those sometimes called 'newbies' or 'noobs'.
They may well have been attracted to the casino game in question by advertising, and possibly they have played casual mobile games, and want the same kind of thrill, but with the added bonus of being able to win monetary prizes.
The players' relative lack of experience in playing online casino games may be manifested in their choice of game.
In other words, they might be less attracted by the idea of a bog-standard, low-effects, high-reward Slot, and they may instead prefer something with a greater sense of fun.
Games like Starburst are made for an audience of casino newcomers, bringing a recognizable theme in which to ground the game, alongside graphical effects and transitions designed to make the player smile.
There are also players who may have transitioned from other iGaming disciplines, such as online poker, and will expect the same graphical and gameplaying excellence from their casino experience, but will also hope to find a sense of community in their gaming, having played against real-world opponents on poker tables, and having enjoyed the camaraderie of winning when up against people also going for the same prize.
For them, a simple single-player linear online casino experience might not be sufficient, and they might find that it appeals more to them to play one of the new generation of live casino games, such as Evolution Gaming's Live Dream Catcher game.
This game takes place in a broadcast studio, and has a presenter who answers questions and responds to comments from the global audience, with everything taking place absolutely live. It's a compelling gaming experience, that is designed in part to appeal to people who like to play alongside other people.
What's good about online Slots?
Playing online casino Slots for real money, if the games are good, can be a quick fun diversion, or a long-term strategic assault to try and win major prizes.
Slots are exciting when you first play them (especially if you do so with a free spins bonus), but the really good titles can continue to excite and amaze long after the player thinks they know everything there is to know about its mechanics.
There's also something for everyone in casino gaming: there are traditional Slots, many based on much-loved machines from arcades that you've probably seen before, but there are also ground-breaking games that redefine what we think of as online casino gaming.
Games like Finn & the Swirly Spin (which you can often play with many of the deposit bonuses available at online casinos) not only have reels that move in different directions, but each bonus level looks totally different - a game within a game.
It's innovations like this, and the way that the whole gaming space is moving forward, that makes this the perfect time to try casino gaming for yourself.
What should you watch out for?
There are new online Slots that come along all the time, from a multitude of software houses who all specialize in something slightly different.
You should stay ahead of the game, finding out about new online Slot releases and where to play them.
Two of the most celebrated software companies currently focusing on iGaming and hence online Slots are Net Entertainment (NetEnt) and Playtech, both of whom offer a wide slate of games, which have won their audiences through a combination of developers who take advantage of the steps forward in mobile-device processing power, and a focus towards great gameplay, never sacrificed in favor of something else.
People know when they play a game by these software companies, or one of several other market leaders, that they are playing something that has been well thought-through, by experienced artists and programmers who like creating good online casino games, and aren't interested in cheap and cynical cash-grabs.
Even if the market leaders produce a television or film tie-in, it's almost always something they are proud to release, and which has an immersive quality to the gameplay.
This is another thing to bear in mind: don't spend your money on an online Slot that isn't worth your time.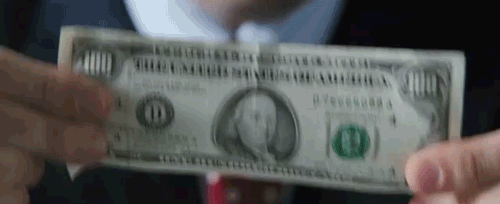 Instead, focus your time and attention on casino games that have quality underpinnings, bringing you rewarding gameplay, a feeling that you are in control, and easy-to-use controls.
With a game that has all these good points, you're sure to be happy you found it, and you will want to learn more about winning strategy, so you can win more, and so you can play all the various sub-games that may be contained within.
A third thing to look out for with online casino games is mobile optimization; many leading casino sites now boast that their games are all playable with a matching user experience on both desktop and mobile interfaces.
With increasing numbers of gamers choosing to use their handheld touchscreen device to play, it is vitally important to them that the game looks and feels just as good in their hand as it does at the end of a mouse click.
Make sure you always check reviews of new Slots on sites like CasinoSmash in order to determine whether a game is mobile optimized or not.
Good online Slots strategy
It might seem like casino Slots are based on an entirely random system that makes winning into a complete lottery.
That's a lot of what scares potential players away from online Slots - the idea that it's unlikely they will be able to win, and if they do win, it will not be something they can control. This isn't entirely true.
The reason for this is because there are multiple different kinds of casino Slots, some of which, yes, are the high-variance lotteries you're probably having nightmares about, but others of which offer you relatively consistent chances to win.
Sure, they might bring smaller slices of the pie, but you'll at least be tasting that pie often enough to feel the game is worth playing.
The games with huge varieties of bonus rounds, colors that jump off the screen, and novelty cartoon characters, are designed in such a way as will attract novice gamers who are perhaps used to the instantaneous thrill of mobile gaming.
Casino games such as Starburst, a long-standing favorite for countless online casinos, even mimic the primary-color palette of Candy Crush or Cut the Rope.
This all sounds good for people whose main purpose in playing the games is to have a good time, but what about if you want to win money more than anything? Should you avoid these games and go for more boring-looking games?
Not necessarily.
While it's true that you can judge a lot about a casino Slot from the way it is designed, you can judge a lot more from actually playing a game.
Most games have a free-play option.
The noobs don't use this - they just put their wager down and immediately start spinning for money, but you're better than that.
See what symbols are thrown up by the reels when you spin, and see how often they come up, and when.
This will help guide you on your decision on how much of a wager to put into the game, and how many spins to attempt.
Try before you buy, tread carefully, and be a prudent player, and you can win at online Slots.
Disclaimer: Gambling is a game of chance and there's no sure-fire formula that guarantee winnings. You can improve your winning chances by using the right in-game strategies but there is no way to predict when a machine or a Casino game is going to pay. Also, this page contains affiliate links. If you click through and play, we might earn a commission. That's what allow us to keep CasinoSmash free and bring you the best online Casino bonuses!
Bonus info: terms and conditions apply to the offer. If something isn't clear, have a look at our review of Casino.com for the T&Cs in full. The offer on this article might have expired by the time you read it. Please refer to the review pages for the latest bonuses and promotions available.