RDR2 Blackjack Locations: Where to Play Blackjack in Red Dead Redemption 2
Red Dead Redemption 2 (RDR2) is a world-famous adventure game developed by Rockstar Games and first released on October 2018.
On the first week alone, RDR2 generated over $725 million in sales (source: BusinessInsider) with the second-biggest launch in the history of entertainment.
This Red Dead Redemption 2 Blackjack Location Guide shows you exactly where to play Blackjack games on RDR2.
If you have a PS4, an Xbox One, or a Windows PC - chances are you have played Red Dead Redemption 2 already.
And even if you don't have any of the top gaming consoles from Sony and Microsoft, I am sure you heard something about RDR2 — one of the most successful video games ever created.
Rated 10/10 and suggested as the site's Editor's Choice on IGN, RDR2 is a massive global hit that has been keeping players beyond busy since October 2018.
The game comes with tremendous graphics, an exciting plot, and a gameplay that will glue the joypad to your hands.
If you don't know what I am talking about, the site MetaCritic published a review and a video trailer you should have a look at. A word of warning, though: once you check that out, you might want to buy the game within seconds.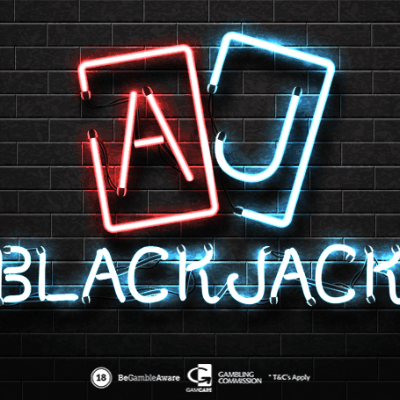 Want to Play Online? Get a Bonus!
Play THE BEST games of online Blackjack - with Live Dealers, too!
Register a free account and claim your bonus to begin.
RDR2 Blackjack: the Full Guide
One of the elements that make Red Dead Redemption a great game also for a Casino player, is that you can play Blackjack in RDR2.
Whether you do it because you love card games or just to complete one of your missions — that's entirely up to you.
Blackjack in RDR2 is fun, entertaining and (most importantly), not as hard as the game you play at your regular online Casino.
The only pain to play Blackjack in Red Dead Redemption 2 is to…find the Blackjack tables in the game. RDR2 isn't built to be a Casino video game and Blackjack is almost an 'Easter Egg' you might not find as often as you would like.
Unless you use this map to all the RDR2 blackjack locations, of course.
So, if you are ready to get some cards, let's see where you can play Blackjack in Red Dead Redemption 2!
Oh, boy! Look at the graphics in this video by Youtube streamer LethalLeslie. Isn't it great!?
RDR2 Blackjack Locations
Here's a list of the top locations in RDR2 where you can walk in, sit down, and play some good old Blackjack!
The Camp. At times, mini-games like Blackjack and Poker become available in your camp. That's an excellent time to test your skills and see if you really know when to Hit or Stand in Blackjack.
Rhodes. Go to the Southern end of the town and enter the Saloon. Once you are in, walk up the stairs and approach the three men you find there. You can play Blackjack with them.
Van Horn Trading Post. The 'lovely' Saloon right at the centre of this town is the local Blackjack joint. Enter it and get ready for some action.
Blackwater. Like we have seen for the Van Horn Trading Post Blackjack location, the Saloon at the centre of the town is the right spot to play.
How to Play Blackjack in RDR2
Remember: RDR2 is not a Casino game, meaning you can't play Blackjack whenever you feel like it.
Blackjack (like Poker) is something that the guys at Rockstar Games added to RDR2 to make the game more interesting. It adds variety and increases the longevity of the game…provided you find a seat to play!
Not all the tables are available right as you walk into one of the RDR2 Blackjack locations in the list. Some of the Saloons are quite popular, so you might have to wait a while before it's your turn to play 21.
When the table is full, don't leave the Saloon. Letting time pass is the only safe way to get a seat as soon as one gets free.
Do You Know How to Play Blackjack?
Remember I said that Blackjack in RDR2 is easier than the game you play at online Casinos?
That's because you don't get to choose between many variants and also because, compared to the majority of players, you have an extra advantage: you know how to play Blacjack.
If you are a regular here on CasinoSmash, I am sure you know more than a thing or two about the game and you will rock Blackjack in RDR2.
Otherwise, here's a list of articles that help you get started with the game and earn money playing Blackjack on RDR2.
How to Play Blackjack. An all-in-one guide where you find everything about the game. This is the perfect article if you have never played Blackjack before.
Common Blackjack Mistakes. A curious list of all the most common mistakes that beginners seem to do again and again. And again.
The Best Blackjack Strategy. Blackjack is a game with great odds if you know how to play every single hand in the right way. Which is precisely what this article teaches you.
The Best Blackjack Betting Strategy. Knowing how to play your cards is only half of the deal. The other half is to know how to bet right and win more every time you play. This is what you learn here.
Counting Cards in Blackjack. I am not sure this helps you win money on RDR2 Blackjack, but this article features a lesson from the Massachusetts Institute of Technology (MIT) on how to count cards in Blackjack.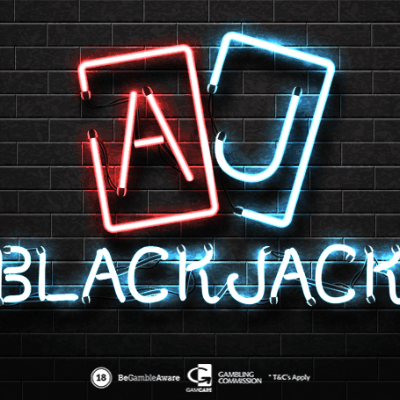 Want to Play Online? Get a Bonus!
Play THE BEST games of online Blackjack - with Live Dealers, too!
Register a free account and claim your bonus to begin.
Disclaimer: Gambling is a game of chance and there's no sure-fire formula that guarantee winnings. You can improve your winning chances by using the right in-game strategies but there is no way to predict when a machine or a Casino game is going to pay. Also, this page contains affiliate links. If you click through and play, we might earn a commission. That's what allow us to keep CasinoSmash free and bring you the best online Casino bonuses!