UK players enjoy Slot machines most of all Casino games online
But Slots are not all equal: some are better and some are worse
Find the best online Slots in the UK based on your preferences - that and more - in this article
One game above all others dominates the landscape when it comes to online Casinos.
This one game is pretty easy to identify as well, as most Casinos usually have hundreds of them plastered all over their sites.
The game is, quite predictably, online Slots.
If you're heading to the Slots section of an online Casino for the first time, you might be confused by the massive number of different options open to you.
But luckily, you already have CasinoSmash open. And it will all seem a lot easier when you finish reading this guide to the best online Slots in the UK.
What are the Best Slots in the UK?
There are thousands of Slots available to players in the UK, and everyone will have their favourites.
Some Slots are more popular than others, and some of the most commonly played in the UK include:
How to Start Playing Online Slots
Are you a complete beginner? Let's explore the world of online Slots together so you can be sure to play all the best slot machine games available to online players in the United Kingdom on websites that have been approved by the UK Gambling Commission!
1. Real Money vs Free Play
Let's start at the basics.
You can play online Slots in the UK to win real money. OR you can play them for free, just for the sake of it. Either way, you need to be of legal age to gamble online and you need to prove your identity when you register to a UKGC-licensed online casino.
When you're new to Casino games online, practising for free is a perfect option. However, it's not an option that every online Casino in the UK offers.
2. Choose a Type of Slot Games
There are three main types of Slots at online Casinos: video Slots, classic (retro) Slots, and progressive jackpot Slots.
Video Slots can have a unique reel structure, usually between 10 and 50 paylines (but some go up to hundreds and thousands!), wild and scatter symbols, free spins, and bonus rounds.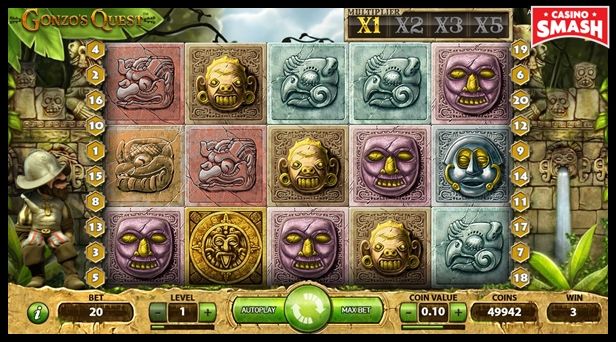 Also, some these games are so elaborate that they resemble modern video games. All these modern Slot machines incorporate video clips, awesome soundtracks, and feature high-quality graphics.
Retro Slots are a lot more simple. Usually, they don't have any special features and the gameplay happens on one row, three reels, and only a few paylines. They also mostly offer gems or fruits themes.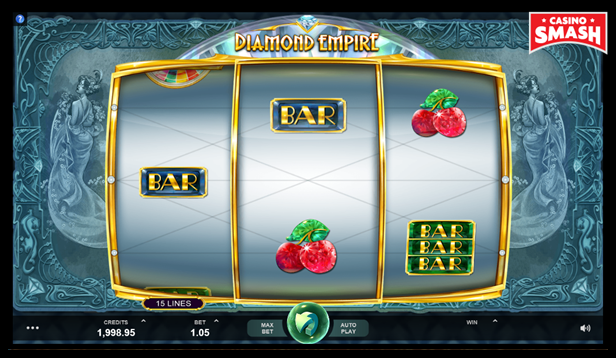 Progressive Jackpot Slots feature a jackpot that increases with every single bet placed. And not only your bets.

Every bet from every player playing that game throughout the world at different online Casinos.
Despite the big prizes, these are the most 'dangerous' games in gambling because they are very expensive and at the same time offer very few chances to win.
Must-try progressive jackpot Slot: Mega Moolah (jackpot worth £18.426.000 at the time of writing this article).
3. Choose a Theme
Sometimes a Slot theme can be enough to decide whether you want to give a UK Slot a shot.
People who hate rock music will never touch the Megadeth Slot or the Guns 'n' Roses one. And the ones who can't stand retro Slots, won't go for fruit or gems-themed ones.
Slots to try based on interest in different themes:
| Theme | Online Slots available in UK |
| --- | --- |
| Legends and Myths | Avalon, Lucky Little Gods, Thunderstruck |
| Films and TV series | Terminator 2, Game of Thrones, Jurassic World, Bridesmaids |
| Sports | Basketball Star, Football Star, Cricket Star |
| Video Games | Lara Croft Tomb Raider, Hitman, Astro Legends |
| Cars and Racing | Monster Reels, Cool Wolf, 5 Reel Drive |
| Fairy Tales | Wicked Tales: Dark Red, Goldwyn's Fairies, Lucky Witch |
| Arts and Culture | The Phantom of the Opera, Moby Dick, Book of Oz |
| Thrill and Adventure | Lost Vegas, Pistoleras, Hound Hotel, Hellboy |
| Luxury | The Finer Reels of Life, Pure Platinum, Life of Riches |
| Fruits and Gems | Crystal Rift, Icy Gems, Fruits vs Candy |
4. Decide How Many Paylines You Want
The paylines are essentially the lines that symbols can line up on for you to win a prize.
Most video Slots have paylines ranging from 10 to hundreds and most of them lets you choose how many to use (they're not fixed).
You need to remember this, though: more paylines leads to more chances for you to land a win. But it also means that each spin is a more expensive one.
You need to balance your choice based on your own circumstances.
Slots to try based on how many paylines you want:
It's important to mention something about progressive jackpots here: most progressive Slots will require you to play the maximum number of paylines and maximum bet amount if you want to win it.
Thus, if you want a shot at the big money - that's what you have to do. And make sure you check how much money that is - because not many people can afford to play these games!
5. Choose Your Bet Size
Before you go for a spin, one more last decision to make: how much should you bet?
You can always go for the minimum when you start playing a new Slot. That's a smart thing to do.
Once you play and get to see how much and how often it pays out, you can increase your bets. Or just simply change the Slot if you think the current one is not fun enough.
Bet sizes usually start from 1p per payline. Thus, if you play with 10 paylines, the minimum bet can be 10p. Maximum bets can go all the way to hundreds or thousands per spin.
And how does the bet amount affect the gameplay?
Well, most online Slots offer prizes as a multiple of your bet per payline. So, if a prize was worth 5000x and you bet 10p per payline, you'd win £500.
Top Tips for UK Online Slots
Slots are, on the whole, completely random. This means that there's not much you can do in order to ensure you come out with a profit.
That being said, there are a few tips to follow to ensure that you have the best time possible, and these are:
Always play at stakes you can afford. Never overstretch yourself though, as online gambling isn't worth getting into financial problems.
Don't play too quickly, but instead take your time and learn how the Slot machine works. This will lead to you having a better understanding as well as you spending less money in a session.
Switch between different Slots regularly as this will ensure that you're always enjoying yourself. T
Use all of the bonuses on offer at online Casinos, as these will lead to extra money for you to play with. And not just on Slots, but on the other games at the online Casino, too.
Have fun! Slots are supposed to be enjoyable, so if you find that you aren't having the fun you expected, why not try a different game instead, such as Roulette or Video Poker?