How to Follow the WSOP on Reddit
The World Series of Poker (WSOP) is one of the most important Poker tournament series in the world.
Taking place in Las Vegas every summer, this event drags to Nevada thousands of Poker players dreaming to take down a WSOP bracelet and have their name written in the history of the game.
If you love Poker and you want to follow everything that happens in Vegas during the crazy days of the World Series, the best way to know what happens off and on the felt is through the live PokerNews.com WSOP blog.
PokerNews is the only official media outlet of the competition and brings you in on the action with hand-to-hand reporting, podcasts, videos, and amazing backstage stories.
But if you want to take a look at it from a different angle, following the WSOP on Reddit is another great way to stay up-to-date with the latest information.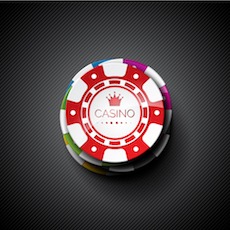 Play the €1,000 GTD. LVBet Poker Tour!
Join the top Casino Poker event in 2019 and secure a share of the €1,000 GTD. prize pool!
You win even when you lose at the Poker table!
In case you're unfamiliar with it, Reddit is a popular news aggregation and discussion website separated into numerous 'subreddits'.
Each subreddit is dedicated to a particular topic which you can subscribe to.
Let's take a look at the best subreddits to check if you want to follow WSOP on Reddit.
Reddit.com/r/poker
If you're interested in both following WSOP on Reddit and being familiar with anything else regarding the most famous card game in the world, https://www.reddit.com/r/poker/ is the best destination.
It is the most active subreddit on the whole website regarding poker, with more than 103.000 subscribed users.
There are four moderators enforcing the rules of this subreddit, which is why there is very little spam and the discussions are constructive.
During the time when the WSOP tournament is happening in Sin City, there are many posts discussing it in detail.
During other periods of the year, the discussions steer towards other popular poker tournaments, funny memes, winning tips and tricks, and other related topics.
Reddit.com/r/worldseriesofpoker
The https://www.reddit.com/r/worldseriesofpoker is another great subreddit to subscribe to if you want to learn about the latest news about this exciting tournament.
You can also discuss your favourite moments with one of the other 56 members.
As you can see, there are not a lot of members in this community, but they are all quite passionate about anything related to poker.
Compared to some other subreddits out there, there is not much activity on this page. However, you can change that by checking it out and bringing it back to life with new posts.
Reddit.com/domain/wsop.com
Apart from subreddits, Reddit also gives you the option to see all of the posts containing the links from a particular domain, in this case, https://wsop.com.
By opening this page, you will be able to see all of the posts related to WSOP on any subreddit on the website.
This way, you will never miss anything related to your favourite tournament.
However, since /domain/wsop.com is not a subreddit, you will not be able to engage in discussions on this page.
Instead, you can click on the post you're interested in, which will take you to the subreddit in question.
Reddit.com/r/WSOP
Sadly, the World Series of Poker tournament takes place just once a year for a relatively short time.
In the meantime, you can follow the https://www.reddit.com/r/WSOP/ subreddit while waiting for your favourite players to sit at the table and compete.
This is a subreddit dedicated to the World Series of Poker video game, which is the next best option you have to the real thing.
From time to time, discussions about the actual tournament happen on this subreddit as well, so it is another decent way to follow WSOP on Reddit.
Download the Reddit App
You can access Reddit through your browser by visiting the main website.
However, a much better and more user-friendly way is to download the official Reddit app. It has more functionality than the website and you can use it on the go.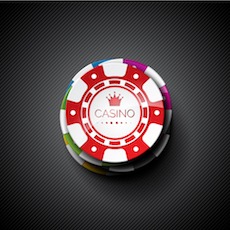 Play the €1,000 GTD. LVBet Poker Tour!
Join the top Casino Poker event in 2019 and secure a share of the €1,000 GTD. prize pool!
You win even when you lose at the Poker table!
Disclaimer: Gambling is a game of chance and there's no sure-fire formula that guarantee winnings. You can improve your winning chances by using the right in-game strategies but there is no way to predict when a machine or a Casino game is going to pay. Also, this page contains affiliate links. If you click through and play, we might earn a commission. That's what allow us to keep CasinoSmash free and bring you the best online Casino bonuses!
Bonus info: terms and conditions apply to the offer. If something isn't clear, have a look at our review of LV BET Casino for the T&Cs in full. The offer on this article might have expired by the time you read it. Please refer to the review pages for the latest bonuses and promotions available.