Time-Limited Giveaway: Free $10k WSOP Main Event Seat

Do you have an e-mail address? Good.
Because that's all you need to win a seat in the 2019 World Series of Poker (WSOP) Main Event and join the most prestigious Poker tournament of the year.
To celebrate their recent launch in the United States, our sister sports betting site OddsChecker.com decided to go big and give away a $10,000 WSOP Main Event Seat.
For free. Just like that.
Note: This is a time-limited giveaway. The promotion ends on June 19, 2019, meaning you have 12 days left to participate. and take your (free) shot at a $10,000 Main Event entry.
TL;DR
If you are 21+ and you live in the United States, here's how you win a free entry to the 2019 WSOP Main Event:
Click on 'Enter Here'
Enter your e-mail address
Do it today. The winner will be notified on June 19.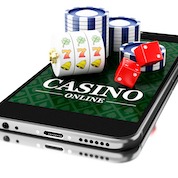 All the Best Casino Games to Play Online
Check out all the best Casino games pro gamblers love and play from desktop, Android, and iOS.
Start your journey from zero-to-hero with a FREE bonus!
How to Win a $10,000 WSOP Main Event Seat - for Free
As I said, an e-mail address is all you need. Literally.
Whether you are already in Vegas and you know the official 2019 WSOP Schedule by heart or you have never played a professional poker tournament before — it doesn't matter.
You can now get a free seat in the WSOP Main Event and join all those Poker heroes you have seen on TV.
And who knows, perhaps you could be the next James McManus, the American writer who pocketed $250k after snapping a seat in the very same Main Event through a Satellite tournament in 2000.
Or the next John Cynn, the reinging Main Event champ who pocketed $8.8 million less than 12 months ago.
The choice is yours..
You can continue to watch poker on YouTube, post your bad beats on the Two Plus Two Poker forum, and eat Pringles like there's no tomorrow...
...or you can act now and take a shot at the experience of a lifetime.
Here's how you win a $10,000 seat in the most important Poker tournament of 2019:
Click on the big green 'Enter Here' button
Write your e-mail address
The OddsChecker team will draw one lucky winner on June 19 and if that's you...well, I hope you'll have your bags ready because the Main Event kicks off on July 3.
Sign Up Now, Get Your Free Seat!
This is your only chance to win a free WSOP seat with just an e-mail address. Don't miss it.
We are now 12 days away from the end of this time-limited giveaway, so make sure you act before it's too late.
Sign up for the competition right now and keep your fingers crossed. Because you are one email away from engaging in a battle like no others.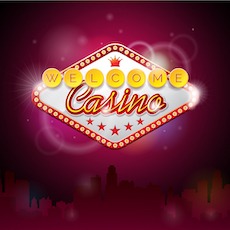 The Best Games with the Best Odds
Choosing Casino games with the best odds give you more chances to win.
Register a free account here to discover all the games with the best odds and play with a bonus!
Disclaimer: Gambling is a game of chance and there's no sure-fire formula that guarantee winnings. You can improve your winning chances by using the right in-game strategies but there is no way to predict when a machine or a Casino game is going to pay. Also, this page contains affiliate links. If you click through and play, we might earn a commission. That's what allow us to keep CasinoSmash free and bring you the best online Casino bonuses!
Bonus info: terms and conditions apply to the offer. If something isn't clear, have a look at our review of Energy Casino for the T&Cs in full. The offer on this article might have expired by the time you read it. Please refer to the review pages for the latest bonuses and promotions available.