Discover the Weekly Bonuses on Wild Tornado

Important Notice: This is not our latest article about the promotions at this online Casino. You might no longer be able to claim this offer. To know what bonuses are available right now, have a look at our Casino bonus page.
In addition to providing you access to some of the best and newest slot titles, Wild Tornado Casino also runs some excellent weekly promotions that will make you want to visit each and every day.
Nearly all of their weekly bonuses come with only a nominal deposit or wagering requirement, allowing you to make the most of every cent while you play.
If you're ready to take advantage of free spins, cashback, and much more, don't delay in taking advantage of these bonus this upcoming week:
Monday – Fiery Sevens Reload Bonus
Everyone needs a little pick-me-up to get them through a long Monday and this bonus is just what the doctor ordered.
The Fiery Sevens Reload Bonus offers players an opportunity to gain back a whopping 77% of their wager (up to $100) simply for playing almost any of their favorite slots. That translated into more play time for you on an otherwise slow Monday.
The Fiery Sevens Reload Bonus is easy to earn, like all of Wild Tornado's bonuses.
With a Wild Tornado account, all you'll need to do is place a $30+ wager to activate this lucrative bonus. Now if only your workplace routine could be this quick and easy every Monday!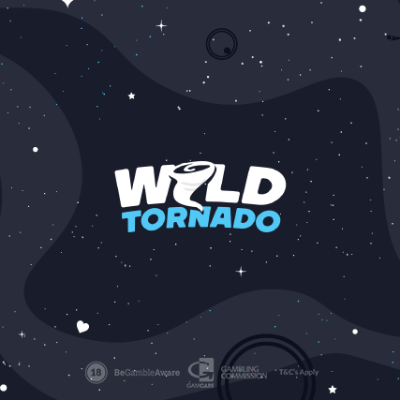 Get a Week Full of Bonuses!
Every day is special at Wild Tornado - especially with the cashback bonuses!
Register a free account to activate a massive welcome offer!
Tuesday – 30% Cashback Bonus
Tuesday brings on another worthwhile bonus on Wild Tornado's platform, this time in the form of the 30% Cashback Bonus. This bonus isn't hard to understand at all. In essence, every wager made on Wild Tornado on Tuesday has an opportunity of triggering a 30% kickback for you.
You can then turn around and convert those savings into even further hours of fun and excitement.
Earning this bonus couldn't be easier and might actually involve an action you would have taken on Tuesday anyway.
Essentially, you just need to make a single deposit on Tuesday to receive the 30% Cashback Bonus credit on Wednesday. From there, you can use your savings to play to your heart's desire.
Thursday – New Game Bonus
Thursday's New Game Bonus is a great opportunity to branch out and try another one of Wild Tornado's many adrenaline-pumping slot games.
There's a great deal of novelty in this search for a new favorite game and now, you'll have the opportunity to win hundreds of free spins while you're at it.
To unlock this bonus, Wild Tornado users must simply make a deposit on Thursday to get access to the Bonus code.
From there, they'll just need to make an appropriately-sized wager in order to win 20, 50, 100, or 200 free spins on their new game of choice. This bonus really provides a great opportunity to branch out, so don't miss it!
Saturday – Lucky Hours Bonus
Finally, the weekend! What better way to kick of your relaxation time than with a few rounds on your favorite digital slots?
If you choose to do so on Wild Tornado from 2pm – 6pm (UTC), you'll have the opportunity to earn 30 free spins simply for making a basic wager.
To earn this bonus, you'll simply need to make a $30 deposit and $30 wager during the stated hours. This will net you 30 free spins – that's a 1-to-1 ratio, a rarity in online slots.
In fact, you can do the same 9 more times to earn a whopping 270 free spins. This bonus really provides an opportunity to take your gaming potential to the next level.
Sunday – Cashback Bonus
Just before the work week starts again, you can finish out the weekend strong with a final Cashback Bonus.
Like the Tuesday bonus, this offer allows you to recoup a certain percentage of your wagers while playing your favorite slots.
But this particular bonus has 7 different tiers, allowing you to grow your bonus as you play more.
This bonus won't require much extra from you. With your Wild Tornado account, simply play your favorite slot games on Sunday and as you win, continue to rack up further bonuses.
In short order, you'll have amassed plenty of resources to spread your digital gaming fun throughout the coming week.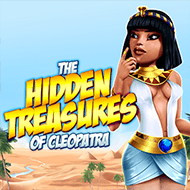 Play with 300 Free Spins!
Register a free account on Wild Tornado to activate a massive bonus pack.
Play with up to €300 in bonuses and 300 free spins!
Disclaimer: Gambling is a game of chance and there's no sure-fire formula that guarantee winnings. You can improve your winning chances by using the right in-game strategies but there is no way to predict when a machine or a Casino game is going to pay. Also, this page contains affiliate links. If you click through and play, we might earn a commission. That's what allow us to keep CasinoSmash free and bring you the best online Casino bonuses!
Bonus info: terms and conditions apply to the offer. If something isn't clear, have a look at our review of WildTornado Casino for the T&Cs in full. The offer on this article might have expired by the time you read it. Please refer to the review pages for the latest bonuses and promotions available.