Dr. Watts Up Slot Review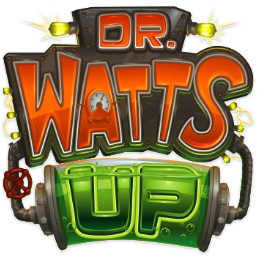 Welcome to the wild, crazy, zany world of Dr. Watts Up, a slot where you'll be assisting the eponymous doctor with a number of his experiments. Hopefully the only thing he'll manage to create are some nice prizes though, with the biggest possible one being a massive 480,000 coins!
When it comes to themes, this is certainly one of the wackier ones produced by giant slot producer Microgaming, and it is really good to see something a little bit different for slots players to sink their teeth into, so Microgaming should certainly be congratulated for their efforts.
The reels are an explosion of color, and feature a number of interesting characters. These include a monkey masquerading as a professor, a sexy assistant and, of course, the mad Dr. Watts himself, who comes complete with a slightly crazed look on his face. Microgaming have certainly gone all out when it comes to this slot, and the result is a visual feast, which should be enjoyed by everyone. The sound is also good and, unlike many other online slots out there, doesn't get too annoying. Some might be put off by the amount of action constantly found on the screen, but most should find it enhances their experience.