Genie's Touch Slot Review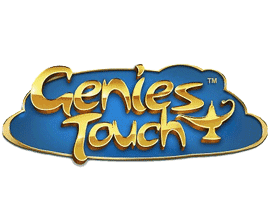 If you've ever seen Aladdin before, you'll quickly realise that this slot has more than a passing resemblance to this famous Disney movie. The main hero of the story could almost be Aladdin's twin, the princess is particularly similar to Princess Jasmine, and even the bad guy looks a bit like the one in the film. This blatant copying of the movie doesn't prevent Genie's Touch from being a really good one though, and the vibrant theme is one of the main reasons why so many players enjoy playing this slot each and every day. Whether you like the theme will depend on your own personal preferences though.
The symbols on the reels are a mixture of the slot's characters and brightly colored gemstones. The latter are not too original and don't add much to the game, so it would have been nice if Quickspin Gaming had put some more effort into them. It doesn't affect the enjoyment too much though, which is also enhanced by the sound effects played throughout your time at this slot. Overall, the theme at this slot really has to get the thumbs up, so why not head there today and have a few spins of the reels?