Immortal Romance Slot Review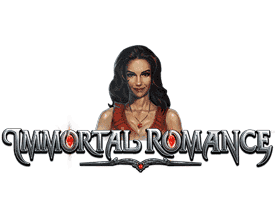 Usually, when reviewing online slots, we ask questions such as "are the betting limits high or low" or "how much fun do the play features add?". In the case of Microgaming's Immortal Romance, we only have one question.
Why?
Why must one of the most reputable developers of online slots latch on to the most contrived and unoriginal drab pop culture trend? Well, the obvious answer is money, but still. Microgaming isn't exactly in an unstable position - they have plenty of solid and unique slots, such as Multiplayer Avalon to provide the company with revenue. Why did they have to sell out and create this abomination?
*Sigh* You can probably guess our thoughts on this game from that intro already, but let's go through the motions, shall we?