Invaders Slot Review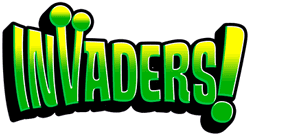 Invaders is a slot from BetSoft, so you can be guaranteed of one thing: it will feature some of the best graphics around. This is because making great looking slots is BetSoft's hallmark, and their superior graphics have led to them becoming one of the biggest slot producers in the world.
This particular slot has a classic sci-fi feel to it, with aliens seemingly aiming to take over a small American town. You'll see stunning animations every time you get a win on the reels, plus the bonuses also lead to some great animations as well. This means that every spin is an adventure, and that this slot is loads of fun to play.
The symbols on the reels feature aliens, planets and signs from Area 51, among other things. None of them are generic, which is really great to see. The highest paying symbol is the flying saucer, so you'll really want to see this fly onto the screen as often as possible.
The two symbols featuring aliens are also pretty high-paying, so you'll want to see them as often as possible too. So, the theme at Invaders is absolutely great, and really adds a huge amount to the enjoyment you'll experience when playing this online slot.