Mystic Dreams Slot Review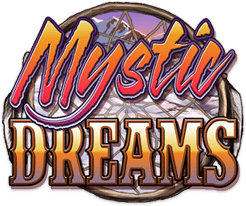 Mystic Dreams takes players back to the time when Native Americans still held sway over the vast expanses of American wilderness. The fact that Native Americans now have a major stake in the US gambling market only serves to make this slot even more apt!
The theme is certainly different from the norm, which can only be a good thing, however there are a few things that Microgaming have gotten lazy with, with the most obvious being the generic symbols found spinning on the reels. Sure, there are Native Americans and bald eagles, but there are also kings and queens, just like you'd find at many other online slots.
Aside from the visuals found at this slot though, what else can be said about it? Well, the first thing to say is this: Mystic Dreams is perhaps the most chilled out slot you're likely to find online. In fact, if it weren't for the numerous prizes, you could find yourself dozing off thanks to the chilled out vibes this game gives off. This relaxed feel means that this is the perfect slot for those who shy away from the all-action slots out there, which often value excitement over actual winning opportunities.