Pamplona Slot Review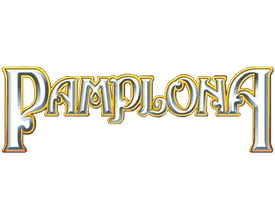 Amid the seemingly endless ocean of slot adaptations and homages to popular films or television series, it might be refreshing to see one that is not based upon any existing franchise or intellectual property.
IGT's Pamplona slot instead takes inspiration from Hispanic culture - and funnily enough misses the mark. While the two events are connected and both traditionally occur during the Sanfermines festival, the event which is internationally known as the "pamplona", named after the city, is bull running. Six bulls are set loose in a sectioned-off part of the city, and men can show off their bravado by running in front of them. However, the symbols shown in the Pamplona slot are obviously more focused on bull fighting, during which Matadors enter the ring with a bull, tasked with taunting and eventually killing the animal.