Wolverine Slot Review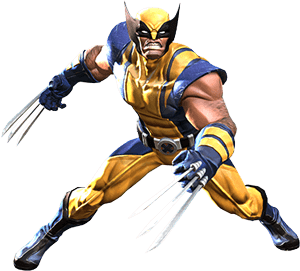 Enter into the exciting Marvel world when you play Wolverine, a great slot based on one of the most popular comic book characters around. The theme of this slot is one that stays faithful to the original comic series, so you won't see Hugh Jackman at this slot: instead, you'll find fantastically drawn graphics that even Stan Lee would be proud of, which should excite both comic book fans and slot fans alike. The fact that this game is quite heavy on graphics can cause it to run slightly slowly though, so it is only recommended to those with a decent internet connection – slower connections will find that the game takes a while to load.
You'll find many great symbols on this slot, all of which will make complete sense to fans of the comic book series. What's more, the character of Wolverine is also seen menacingly standing next to the reels, ready to react when you spin in a winning combination – or to look bored when you take too long spinning the reels. The great attention to detail found at this slot's theme means that all slots players should really enjoy playing Wolverine, even if they aren't too familiar with his character, either on screen or in comic books.