Bonus Information
Forget the one-fit-all bonus offers you are used to. At Bet365Casino you can create your own welcome package to get exactly the bonus you want.
How does it work?
The three bonus codes below are the key. You get one code for slots, one for table games, and one for high rollers. You only need to know what games you are interested in to be able to select the perfect bonus. Yes, it is that simple, because when you sign up, you get to create your own personalized bonus.
Amazing!
Bet365 Casino Bonuses Explained

Bet365 Casino Bonus Option #1: 100% Welcome Bonus of up to €100
You like casino games but you rarely feel a real urge to play. You have been to brick-and-mortar casinos, you liked the experience, and now you look for casino rooms that can recreate that feeling while shove nachos down your throat in sweats and a wife-beater.
No judgement here, just listen:
You want to find the best online casino room but you need to play some games before you decide if Bet365 is the site for you or not. It's your one-night stand with gambling. If you like it, you will probably come back. If you don't, you will never show up again. No hard feelings.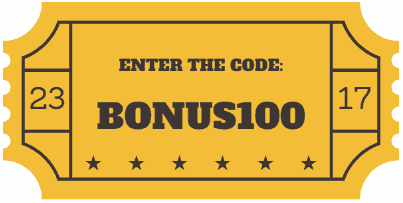 In this case, your Bet365 Casino bonus code is BONUS100. This code lets you double your deposit even if you're only willing to part with a tenner. The catch is that you can't deposit more than €100 but, let's be honest: you never considered throwing that much money onto your account anyway.
Bet365 Casino Bonus Option #2: 200% Deposit Bonus of up to €200 to Play on Slots
You love to play online slots and you'd live at the casino next door if you had the chance (read: the money) to play whatever time you wanted.
Time, money, and gorgeous games are not an issue at Bet365 - and their slots bonus is there to help you get the job done. Being the serious slots player you are, you want to use the bonus code SLOTS200 on a first deposit of €10 or more.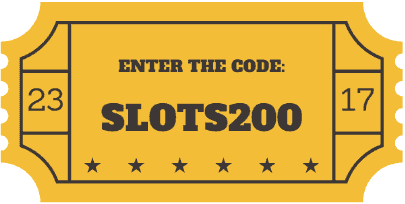 This code changes the Bet365 Casino signup promo into a brilliant 200% match bonus that can add up to €200 in free money to your bankroll.
Just like that.
Boom.
Bet365 Casino Bonus Option #3: 50% Deposit Bonus of up to €500
You know how to make an entrance and damn, don't you just love when all the eyes are on you.
Slots, table games, live casino - these are all pointless details for you. You are in it for the big prizes and you are ready to do everything it takes to bring them all home. You want the adrenaline boost and you know that the rush doesn't come cheap. That's why you are ready to invest what it takes to break the bank.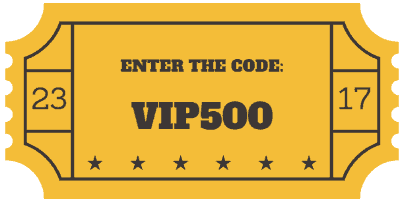 Forget those other two bonus codes, those are not meant for you.
The only code you need to keep in mind is VIP500. When you are ready to fire up your monster deposit, use that code to get up to €250 in free money. It's not the thousands you had in mind, but it's a good start.
How to Activate Your Bet365 Casino Bonus Code
To break down Bet365's generous bonus offers further, we will explain how you can take full advantage of the promotions, step by step.
Step 1: Register an Account at Bet365 Casino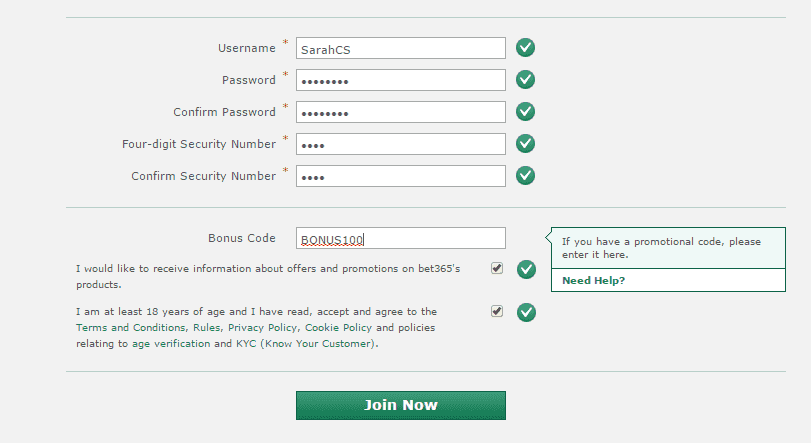 Step 2: When Registering Scroll Down and Insert your Bonus Code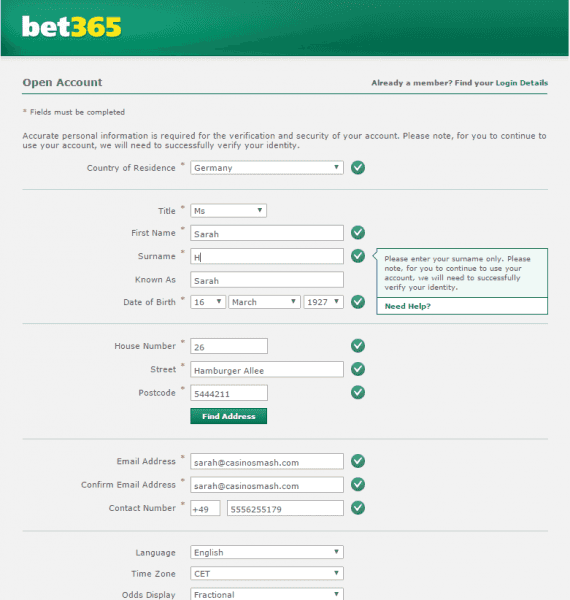 Step 3: Make Your First Deposit of at least €10 and Claim that Bonus Cash!
Bet365 Bonus Codes for 2016
You can find all available bonus codes for Bet365, valid until the end of this year, in the table below:

| Bonus Name | Bonus | Min. Deposit | Max. Bonus | Bonus Code |
| --- | --- | --- | --- | --- |
| Standard New Player Bonus | 100% | €10 | €100 | BONUS100 |
| Slots-Only New Player Bonus | 200% | €10 | €200 | SLOTS200 |
| VIP New Player Bonus | 50% | €200 | €500 | VIP500 |