Are you looking for online gambling sites to play slot games, blackjack, roulette, craps, and all your other favorite casino games online?
The TN online casinos in the list below offer the best gaming experience to players in Tennessee, bringing the same experience of the top brick and mortar casinos to the screen of your mobile phone or desktop computer.
Pick one of the recommended online casino apps to get started playing casino games online and don't forget to claim your welcome bonus and enjoy the best offers available on Tennessee casino sites in 2022!
All these online casinos offer games to Tennessee residents. Please remember that you should be of legal gambling age to access the games. Also, please use this list of the best Tennessee online casinos responsibly.
The fact you can use the welcome bonuses to play free casino games or that some operators give you daily free sweeps coins to keep you on their sites doesn't mean you should not care about the way you play.
Important Notice about Responsible Gambling
Gambling can be addictive and lead to unfortunate behaviours if not done properly. If you are interested in learning more about responsible gambling or you suspect you might have some gambling-related problems, please reach out to the Tennessee National Council on Problem Gambling.
Once on their website, you'll find a live chat service and a hotline to receive information and help including counselling, treatment, self-help and support groups.
Gambling Problems: Useful Resources
There are numerous initiatives and projects that can help you keep your sports betting and gambling habits healthy and under control.
Some of the most trusted ones include:
Best Casino Sites for Tennessee Residents in 2022
Gambling in Tennessee
Real money casino games are not legal in Tennessee and we maintain a negative outlook on the possibility for casino players in TN to be able to play online for real money prizes in the nearest future.
Not only the State of Tennessee isn't known to be a pro-gambling one, but the State Governor Bill Lee has stated repeatedly that he does not intend to facilitate the legalization of casino gambling.
As reported by The Tennessee Journal: on the Hill, Gov. Lee made his views extremely clear in a letter sent to House Speaker Glen Casada after a bill to legalize online sports betting became law without his signature.
"I do not believe the expansion of gambling through online sports betting is in the best interest of our state," Lee writes. "I remain philosophically opposed to gambling and will not be lending my signature to support this cause. We see this issue differently but let me be clear: any future efforts to expand gambling or introduce casinos in Tennessee will assure my veto."
To date, the only form of online gambling that is legal in Tennessee is online sports betting. Tennessee residents can also bet on horse races, play lottery games, and enjoy Daily Fantasy Sports (DFS), but only when these are organised as part of charity initiatives.
Up until 2019, every form of gambling was prohibited until the government introduced surprise regulations that allowed Tennessee sports betting sites and online sportsbooks to operate in the state.
The decision caught many off-guard, but provided a platform for sports fans to enjoy limited gambling excitement.
Unfortunately, for those who are not fans of sports or sports betting, there's not much else available where real money can be won.
While many assumed the sports betting bill would also regulate daily fantasy sports and horse racing, allow TN citizens to play online poker, and open the state to regulated online casinos - TN gambling laws turned out to be a lot more restrictive than most people wanted.
Not only daily fantasy sports and casino sites remain illegal in Tennessee, but even setting up games of chance within your own home is considered illegal in the Volunteer State.
With the local gambling law prohibiting real money online gaming, social casinos are the closest alternative to 'real' casino sites available to players in Tennessee.
In a moment, we will take a closer look at why social casinos in Tennessee are a great option to gamble online, what makes some of these bonus money online casino apps comparable to the best online casinos for real money, and what types of poker games, table games, and slot machines you can expect to find there.
Residents of the Volunteer State can play slots, table games, and other online casino games on 'social' websites like Chumba Casino and Slotomania, where no real money prizes are paid.
The legal landscape of online casino gambling in Tennessee caused a surge in the popularity of sweepstakes casinos, as these are the only viable way to play online casino games in Tennessee.
Is Online Gambling Legal in Tennessee?
In short, no. Online casino gambling in Tennessee is prohibited and there are no upcoming bills set to open the TN online gambling market to Tennessee casinos. It is, however, legal for online sportsbooks to offer sports betting to bettors located in Tennessee.
These sportsbooks provide sports betting fun for those who wish to place bets on their favorite sports such as football, tennis, hockey, and many others.
When it comes to casino gambling, social casinos are the best options for TN players. Playing on these online casinos is free, and since all the "casino gambling" is done without any risk, these are the only legal gambling option available in Tennessee.
Players who don't want to wait for the TN gambling legalization to happen can travel to their neighboring state of West Virginia, where the gambling laws allow a number of online casinos to offer cash prizes.
If you want to gamble online in West Virginia, you will need to physically be in the state to access the online casinos legally. Take a look at our guide to gambling in West Virginia for more information about the cash prizes and online sites available in the state.
Social and Sweepstakes Casinos in Tennessee
Social casinos are one of the fastest-growing parts of the gambling industry in the United States and the perfect form of online gambling in Tennessee. Despite being relatively new to the online casino gambling industry, these casino sites provide fun games without any of the risks.
When you play on social or sweepstakes Tennessee casino sites, there's no risk of losing any cash, or risk of breaking any laws.
Social casinos are all about fun. They run entirely on free coins, bonus money, sweepstakes, or virtual currencies, and all games are played using free cash. No real money is used, no deposits are accepted, and no real money can be won.
In short, social Tennessee online casinos and online poker sites, bring you the same games you'd expect from the best land based casinos (video poker, roulette wheels, online poker cash games, table games, video slots - you name it, they have it) for free.
On buying credits on social casino sites online. While sites like Chumba Casino offer daily free sweeps coins to helo you playing online for longer, others give you the option to buy credits / coins.
You can do that if you want - just don't forget that the fact you spend money at a social online casino won't transform your bonus money prizes into real cash ones.
How to Choose the Best Social Tennessee Casinos
The reason the 'social' aspect of Tennessee online casinos is so popular among TN players is that even choosing where to play has very little risk. When you don't need to share personal information or bank details with the operator, there's little to no risk of losing anything.
And if you happen to download the free app of a free gambling site just to discover they don't offer the online slots and table games you like, delete the app and try other recommended Tennessee casino sites. Given you have nothing to lose, you can choose the online casinos in Tennessee that catch your eye and play with peace of mind.
Before you choose what social app to try, make sure you go through these few factors. Considering them when choosing the best social Tennessee online casinos will help you find the right gambling site every time.
Game variety. Take a look at the slots, scratch cards, and table games on offer at every online casino and decide if they meet your needs. If you're keen to try out one of two of the games, or if you're familiar with the software providers available, start playing!
Safe and fair gameplay. Even though you're gambling online for free, you want to ensure that you're not joining a social casino that may want access to your personal details or won't run fair games. Free play on social casino games is all about landing that lucky win while having fun as you gamble online.
Mobile apps. If you prefer to play on the go, you need to find a social casino that has an app for your tablet or smartphone. Gambling online on social casinos from your Android, iOS or Windows devices can be a great way to pass the time during your daily commute.
No matter which social casino you choose, always pick the ones that give you a 'Las Vegas' experience that is entirely free-to-play, with no hidden costs or sign-up fees before you create an account.
If online casinos or poker rooms ask you to choose a banking method or add credit card details to your profile, stop and pass the name of the casino to Tennessee law enforcement.
Best Online Social Casino Games To Play in Tennessee
The games available at social casinos are the same you found at regular online casinos outside Tennessee.
You can choose from online slots, table games, progressive jackpot slots, video poker, and much more! You'll also find a number of exclusive games that can only be enjoyed for free such as mini-games that can help pass the time.
Many of the games at social casinos have low volatility, which means you'll win small amounts of free coins in relatively short periods of time.
With a standard RTP (or Return to Player percentage) of 96.5% across most social casino games, you can rest assured that winning will be a regular occurrence (you'll definitely win more often on these online gambling sites than at tribal casinos and other land based casinos.
Keep in mind, there are many social sites that reward players for logging in and playing a specific game each day. Log in to your account and you could earn extra free coins or currency by simply being entertained.
Frequently Asked Questions (FAQs) about Tennesse Online Gambling
How many legal social online casinos are in Tennessee?

Social casinos are legal throughout the United States and there are many to choose from. Some of the best social casinos available for Tennessee players include the popular Chumba Casino, followed closely by LuckyLand Slots, Funzpoints and Slotomania.

If you play online poker, the Global Poker app is a great choice allowed by Tennessee lawmakers. Each of these casinos has free play options, provides free coins on sign-up, and lets you share the fun with your fellow players.
Can you play for real money at online casinos in Tennessee?

No. Online casinos and real money betting are 100% illegal in Tennessee. The only form of legal online gambling is online betting sportsbooks. Some forms of gambling (horse racing betting and Daily Fantasy Sports) are allowed if part of charitable gambling initiatives.
Are there online live dealer games in Tennessee social online casinos?

Live dealer games are not available at social casinos just yet. If you'd like to know more about how these games work, take a look at our guide to the best live dealer casinos.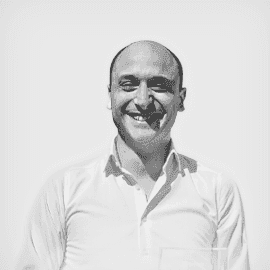 Bio
Political scientist, and gambling expert, I have spent the most part of the last ten years writing about the casino and poker industry. As a professional journalist, I work with FOX News, La Repubblica, the Economist, Politico, and PokerNews. As a gambler, I won money pretty much anywhere in Europe. As a gambling editor, I'll help you do the same.