Slot games are so easy to play that we all love spinning the reels online. In fact, their extraordinary simplicity made these the most popular games at online casinos across the globe. But, believe it or not, a few elements are quite unclear even to the most experienced players. And with new slot machines pumping out extra features and bonus games every month, it's always a good idea to spend some time on slots rules.

On this guide dedicated to how to play online slots, you will learn important key elements of slots playing like:
What are the basic rules of slots
Why you should care about the 'coin value'
What are the paylines and why do they matter
How to read a slot's paytable
and lots more
In other words, if you are looking for a complete beginner's guide to playing slots - you'll love this one. And if you came here to pick up some new secrets to enjoy the great games most online casinos promote...you'll love it too.
What's the Point of Playing Slots?

Like with any other casino game, your goal is to collect a payout. When playing the slots you find at brick-and-mortar and online casinos, this happens when you line up matching symbols and land one of the winning combinations included in the game.
The payout of a winning combination depends on its 'difficulty level.' As illustrated on the pay tables that accompany every game, the biggest wins are always connected to the most difficult winning combinations.
This basic gameplay is the same across all video slots. Progressive slots, classic slots, and slots with scatter symbols/bonus games all work the same way and share the same goal.
The Best Casino Sites to Learn (with a Bonus)
Oops. No rooms were found..
How to Play Slot Machines
The way online casinos present slot games make it extremely easy for beginners to approach them for the first time and get started spinning the reels. Compared to when you would previously play slot machine games, the user interface of modern slots has improved to the point where everything is right where you would expect it to be.
Depending on the slot machine you pick, you might have to adjust the coin denomination, the bet level, and the number of active paylines before you can begin to spin the reels. As you will see in the next section of this guide, these elements contribute to determining the cost of your spin, your chances to win, and the max win you can aim for.
The large majority of video slots available online display buttons to adjust these values right at the bottom of the screen, immediately behind the reels.

Most slot machines come also with a 'Max Wager' button. This was created to allow players to bet the maximum allowable each spin.
Once you have decided how much you want to invest in your game and what/how many paylines you want to keep active, it's time to hit 'Spin' and wait for the result.
As soon as the reels begin to spin, your fate is decided by the game's Random Number Generator (RNG), a special algorithm that determines the outcome of each game. The RNG resets after each spin, making every game completely random and not influenced by previous spins. This is valid on classic slots as much as on progressive slot machines.
Considering how slot machine strategies can't help you influence the outcome of a particular spin, you need to be particularly mindful, when you play slot machine games, of what type of slot you are playing. Your decision should be based always on a number of important factors such as the number of paylines featured in the slot machine, the opportunity to activate/deactivate some, the game's Return-to-Player percentage, the coin value, and the bonus rounds available.
Coin Value and Bet Level
An aspect many slot players underestimate is the importance of adjusting the default betting amount to a value that suits their budget.
Unless you play slots with an unlimited budget, you need to pay attention to how much money you spend on each spin. Managing a bankroll is key to keeping your gambling habits healthy and fun.
All video slots open with a predetermined amount ready to be spent on a spin. That's not the minimum bet and it is not the amount you have to play. It is a suggestion you can change by using the different buttons positioned next to the reels.
Most players prefer to set this to the minimum bet, which changes from one slot machine to the other. Although penny slots let you play as little as 0.01, the majority of modern video slots have a min bet set to 0.10 / 0.20.
The value can go higher on progressive slots - where the size of the prizes on tap justifies much larger investments. However, if you are here because you still need to learn how to play slots, we recommend you skip slot machines with progressive jackpots and dedicate your efforts to cheaper and more affordable games.
Adjusting the Coin Value
What is the 'Coin Value'? When you play slots, you use 'virtual coins' that can assume different denominations. By setting up a 'Coin Value' you define how much each coin is worth.
To adjust the Coin Value use the buttons '-' and '+' next to the game element typically labeled 'Coin Value' or 'Choose Coin.'
Choosing the Bet Level
What is the 'Bet Level'? The Bet Level indicates the number of coins you are going to bet on each spin. The value of each coin is equal to the Coin Value.
Right after that, you need to decide the number of coins you are going to play on each payline in your quest for a winning combo. If you are new to slot machines, you should start from a single coin - even if you don't play with real money. Only increase the number of coins when you feel comfortable enough with the game of your choice.
The Autoplay Feature
One of the elements that online games borrowed from Las Vegas slots is the so-called 'Autoplay' feature. This lets you play a predefined number of games without having to hit the spin button every time the reels stop.

In most games, the Autoplay feature stops as soon as you activate a bonus game, enter a free spins round, or lose/win a specific amount of credits. Again, we suggest beginners do not use the autoplay feature when playing with real money bets.
How to Calculate the Cost of a Spin
Depending on the online slots you play, you can calculate the cost of a spin manually by multiplying the Coin Value per the number of coins you plan to invest in the game. Online slots do this for you as they display on the screen the exact amount of money (real or bonus funds) invested on each spin.
Why Are Slot Paylines Important?
Unless you play an old-fashioned single line machine, you will find yourself dealing with paylines - especially when you'll try to understand why the game didn't pay when you are sure the reels stopped on a winning combination.
Understanding how paylines work is one of the key concepts slots rules and slot machine etiquette - as it will help you not to complain to a gambling establishment as soon as a game doesn't give you what you deserve. Or, at least, you think you do.
Simply put, the paylines are the designated lines in the table of symbols where winning combinations will count.

Depending on the game, you can have several paylines selected. In most games, activating a payline costs you some credits.
Remember the last time you looked at the screen thinking the slot machine was rigged because you didn't get paid for a winning combination? It wasn't the machine – it was the paylines. If you didn't activate the one the combination landed on, there is nothing you can do to help.
Depending on the slot you play, the paylines begin left to right or right to left. Some games feature diagonal paylines while other machines have 'pay both ways' mechanics that count both left-to-right and right-to-left combinations…but those are 'advanced options' we find unsuitable for a slot player learning how to play slots.
An easy way to read the board and understand what paylines are featured in the game is to is click on one and see the path that becomes 'active' on the screen. When it comes to paylines, three main rules apply:
Single-Line Machine Games feature only one payline, so you don't need to care about this because you can't play more than one payline.
Games with Fixed Paylines feature more than one, but you don't get to choose which ones to play because all paylines are active at the same time.
Games with Editable Paylines let you choose how many of them to keep active during a spin. The more paylines you play, the higher the chances to win. But also, unfortunately, the more expensive your game will get.
The Payout Tables
Understanding the payout of a slot machine game is another important part of learning the basic rules of slots.

As a slot player, you should always keep in mind that when it comes to payout calculations there is no such thing as a general rule. The payout changes from one game to the other and you should always read the payout structure before you begin playing the slots.
Different games reward their players for various combinations that can range from hundreds of thousands (or millions in the case of progressive machines) to…pennies. Since slot game rules are simple, your choice of game is the biggest strategic step you need if you want to improve your slots odds.
A key advantage that online players have over those at around brick-and-mortar gambling establishments is that picking a winning slot machine is much simpler for them. When you play online, the payout table of a game is always one click away from the action. Playing online, all the most important slot rules and info are a lot easier and faster to find.
Take a look at the paytable of your favourite slot before you start placing your wagers. This is where you find a description of all the winning combinations included in the game and how much each one of them pays. Additionally, you'll discover detailed information about the game's unique features and how they function.
Paytables describe also how wild and scatter symbols operate, as well as how bonus rounds and free spins rounds are triggered. Wilds are among the most valuable symbols that players may strike since they can substitute for the majority of other icons, allowing players to complete a higher number of winning combos.
When picking a slot, always check if a game features bonus symbols like stacked, expanding, walking, and sticky wilds, among others. Each one of these bonus symbols has its own purpose, which is why you should first verify the paytable.
Hit Frequency (HF) or Volatility
A game's Hit Frequency (HF) is also often indicated in the paytable. This refers to how often a machine's RNG gives out a winning combo and it is often expressed in a percentage of spins. Games with high HF pay you out more often compared to games with low HF. However, these games distribute smaller prizes compared to those that don't pay as often.
Return to Player Rate (RTP)
Return to Player (RTP) rates are also added to the paytable. The RTP is expressed in a percentage that shows the average amount of money returned to players versus what was put in.
For example, the Mega Moolah progressive machine has an RTP of 88.12%, meaning that out of all the money players have put into the game, 88.12% was returned.
Understanding the Special Symbols in Slot Machines
Fruits and gems used to dominate the slot industry and defined the genre of fruit slots. But, are they still the most recognizable symbols of all the most popular slot machines?

Out of all the symbols you find on slots, the bonus symbols are the ones you want to keep your eye out for. In general, we could say that there are roughly four categories of bonus symbols, each connected to very different features.
Scatter Symbols
The scatter symbols are perhaps the most valuable slots symbols as they are the ones that trigger bonus games, bonus spins, and special features. While you usually need to have rows of matching symbols aligned on a payline from a certain direction, if you manage to get a scatter symbol (or set of them, depending on the game) you automatically trigger a bonus feature which could be anything from a mini-game to a bonus round with lots of free spins.
Wild Symbols
The 'joker card of slots', wild symbols can be substituted for any other symbol except scatters and other special ones that lead to bonus rounds. If you have a payline with a row of three matching symbols, and the next one is a wild, you will win the spin.
Expanding Wilds
Not only do these symbols work in the same way as the wild symbol does, but when you get an expanding wild it expands across the entire column of the reel. What this does is allow you to win on more than one payline depending on your luck across different rows.
Stacking Wilds
Similar to expanding wilds, stacked wild symbols come in bunches of two, three, or more and end up stacking on top of each other. This improves your chances of hitting a combination of matching symbols across several paylines.
How Do Bonus Games Work?
Most new slot games feature bonus rounds. A 'bonus game' is a mini-game included within the standard game. These games are triggered by certain combinations depending on the rules of the slot. Usually, a bonus game features much higher returns on wins than the base game.
Free Spins Bonus Rounds
If you are playing video slots and you manage to unlock a bonus round, you are very likely to receive free spins rather than bonus money. When this happens, you get a number of extra bonus games where you can win bonus cash without making any real money bets.
Standard Bonus Rounds
Aside from the free spins bonus rounds, other mini games may offer higher payouts for combinations or higher volumes of bonus symbols. Either way, a bonus round is always good news!
Classic Slots vs Video Slots

On most online casinos, you will find that the featured slot games are divided into two categories: classic slots and video slots. While the most significant differences are obvious (i.e. video slots incorporate video animations, classic games do not), there are a few more important elements to consider.
Classic slots are usually played on three spinning reels and have often a single payline. Video slot machines can have a greater number of reels (most modern games have at least five of them) and dozens of paylines.
Despite their differences in features, interactivity, and layout - all games adhere to the same slot rules with the result of their spins being decided by random number generators.
Frequently Asked Questions (FAQs) about Slot Rules
What are paylines on online slot machines?

Paylines are the predetermined lines on a slot where you'll win if matching symbols land on them. Usually, they run left-right in straight lines, V, or zigzag formations. Classic slots tend to have under 10 paylines, while modern games have between 10-50.
What is the goal of a slot game?

The aim of the game in online slots is to line up matching symbols on an active payline. This causes a payout. While they are based on luck, there's some slots strategy you can use to increase your chances of winning more while you play.
How do you play online slots on your mobile phone?

Developers now create all slot games using HTML5 code, which means you can play them on any device, mobile phone, tablet, or laptop - it's up to you. To play online slots, simply head to the casino of your choosing, load up the game, turn your device to landscape, set your bet, and click spin.
Are all online slots played in the same way?

Essentially yes. All slots are made up of reels that need to be spun, paylines, and symbols that line up. However, there are different types of slots and reels, which lead to some slight rule variations: this is why reading the paytable to understand how to play casino slots before you spin is essential!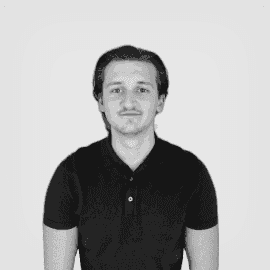 Bio
Gambling enthusiast and sport fanatic, I have a wealth of knowledge when it comes to casino and gambling. I've written for magazines, newspapers and other gambling websites which include the Daily Mail, Golf Monthly and Sporting Index, all contributing to over 3 years in the content industry.