There is no right or wrong answer. For instance, if you really like playing slots and don't want to mess with changing machines every few minutes or getting up and down to push buttons, then it might be a good idea for you to place the max bet on whatever machine you find yourself on.
If only have a $20 bankroll for the day and you just want to stretch your playtime as much as possible, then betting less will help make that last longer.
There isn't just one correct way to play a slot machine. In fact, there are several factors involved in making your gaming experience positive, so let's take a look at some of them 😎
The House Edge Matters More Than Min or Max Bets
The house edge is the amount of money the casino expects to win over time. You can reduce the house edge by playing slots with a high Return to Player (i.e. with a lower house edge) and by betting more on those games.
Your chances of winning do not change either way, but you can reduce the loss rate significantly.
Most of these online casinos adjust their slot machines to payout between 85% and 98% of what they take in (known as the payout percentage), so that means if you bet $1 per spin and play 1,000 spins, you should expect to win back $850–$980 on average.
👉 Your odds of winning at slot machines will not improve because you spend more money and play maximum bets all the time.
Your odds will improve if you bet more on a game with a high payout percentage. For example, let's say that there are two slot machines in a casino:
Slot game 'A' pays out 95% of what it takes in
Slot game 'B' only pays out 90%.
If both slot machines have 10 winning combinations (A-J-Q-K-10 for example) and pay out 1 coin for each combination that matches on each spin, then Game A would be expected to pay back $19 ($0.95 x 20 possible matches) while Game B would only pay back $18 ($0.90 x 20 possible matches).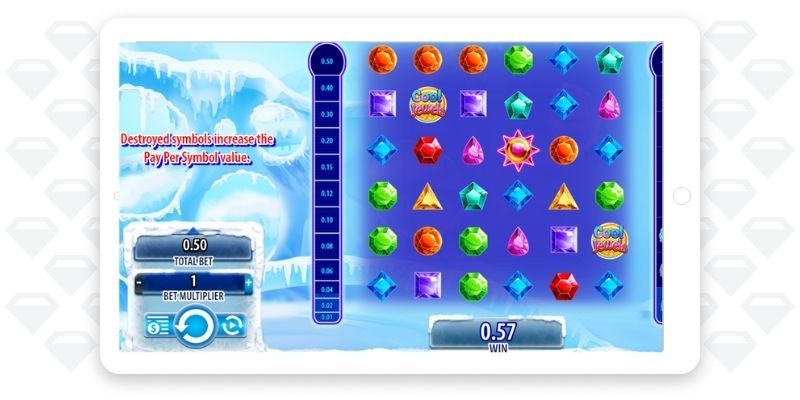 If you were to play Game A instead of Game B, then your long-term average outcome would be higher; however, this doesn't mean your odds now stand at 95%.
The odds of hitting the right combination on the pay lines that matter in the game are still 1/20 or 5%, just like they were before!
In other words - you'd get more money over time if you bet on slot games like Machine A instead of Machine B ($19 vs $18), but there's no guarantee that A will produce any wins at all during any given session since every single spin is independent from the last.
A deeper look at the world of slot machine odds shows that it is possible for both machines to spit out an entire 1,000 spins without matching one single symbol - regardless of whether you bet max and play maximum credits on all the paylines or just play minimum bets all the time.
⭐ How to choose the right games when you play online
Endless streaks of losing spins don't happen very often (thankfully), but it just goes to show that even though one machine has an expected outcome, the Random Number Generator that regulates the outcome of a slot machine game is built to make every single spin a separate one.
How to Reduce the House Edge and Save Money with the Right Games
The house edge of a game doesn't change just because you're betting $1 instead of $0.02 per line. The house edge depends on game rules, not bet size. This means that the house edge is the same whether you bet for $1 or $0.02 per line.
Most games, like all these penny slots keep the same Return to Player and house edge regardless of the stakes in play, so placing higher bets will not help you hit winning combinations more frequently.
Whenever the structure of the pay table is not influenced by betting max credits or reduced with a minimum bet, adjusting the stakes to your bankroll is the only rule you should keep in mind. You need to have enough money to play and a bankroll that allows you to lose money if Lady Luck turns her back at you and hits you with more losing spins than you would like to see.
Most slot machines follow this logic and do not allow the players to influence the outcome of a bet or the chances to hit a bonus round by 'simply' raising the stakes and throwing more cash at the reels.
The Exception: Jackpot Slots
While the above is true for most slot games and for every penny slot out there, there's one category of machines that sees a different answer to the question: "does playing max bet increase odds of winning?"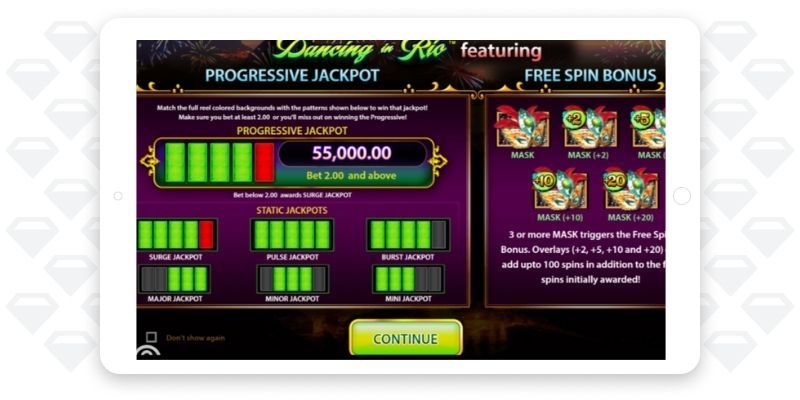 In some games, playing the maximum bet is the only way to unlock a progressive jackpot. Progressive jackpots are jackpots that increase by a small amount each time the game is played but not won (usually less than one dollar).
Progressive slot games are built to push people to bet max as often as they can. While these special slot machines do not offer more chances to win to those who play betting max, they make their top jackpots available only during games started with max bets on.
In other words, if you want to win a huge jackpot on progressive slot machines, you need to play the max bet. Investing the minimum bet on your spins will not qualify for the maximum amount on tap.
The odds of winning a progressive jackpot are typically lower than the odds of winning a standard slot machine's top payout (regardless of whether it's fixed or progressive).
While you may want to aim for lower-tier payouts and take more spins, remember that the "progressive" in progressive slots means that these machines' top prizes get bigger over time. It's possible that you may hit your chosen jackpot on your first few spins, but it's also possible that you'll have to wait for months or even years before you hit it big (or never win it at all!).
Unlike fixed prizes, which pay out at set amounts, progressive prizes can potentially grow to be worth millions. Because they're so complex, many people choose to avoid playing these machines altogether.
📚How often does a slot machine hit jackpot
Max Bets and Bankroll Management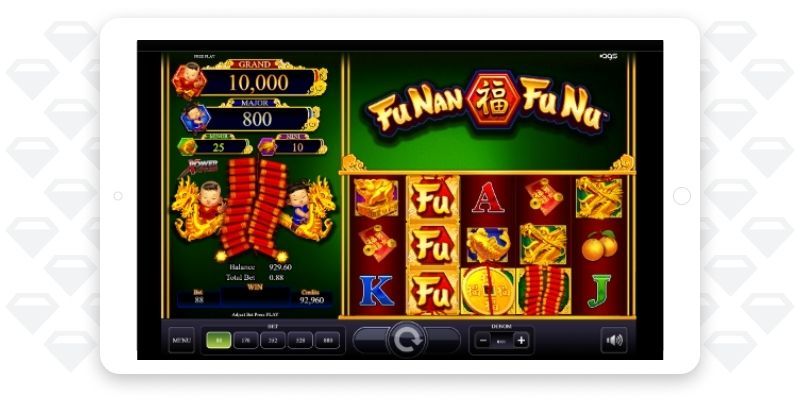 When you bet more money per spin, your chances of winning significantly big prizes go up on many machines. However, this doesn't mean that you should always play max bet.
How much you bet depends on your budget.
Playing max bet on a machine with a $0.25 minimum means betting $3 on each spin, but playing max bet on a machine with a $1 minimum means betting $15 on each spin.
You should be able to afford the maximum bet if you want to take advantage of the top prize and better odds.
If your budget is low and doesn't allow you to make max betting a long-term strategy, we recommend reducing the stakes and playing at least one coin per line on every round.
If that's not possible to do within your current budget, then it's best to find another game where you can increase the amount of money that goes into each spin relatively cheaply or opt for games with smaller jackpots and fewer paylines so that you don't need as many coins going into each spin.
📚 What is the bankroll in gambling
Balancing House Edge and 'Dead Money'
Knowing the difference between betting more and changing your bet size can help you maximize your bankroll and give you a better chance of winning. For instance, if you turn on a slot machine and play at 1 credit per spin, then you will win less than if you turned on the same machine, played at 5 credits per spin for the exact same amount of time.
That's because playing max bet does not affect your odds of winning something or hitting a jackpot, but gives you the opportunity to access the top wins and multipliers included in the slots.
⚠️ There's one golden guideline in the gaming industry you should never break: Never bet money you can't afford to lose. This rule is absolutely essential and you may use it to safeguard the time you spend playing slots on online casinos against risk and volatility.
To illustrate this point, let's say you want to play for an hour using $100 and are playing at 100-credit bets. You'll be able to play 100 times with that $100, but if you're only betting one credit per spin, that turns into 10,000 spins—and it doesn't matter whether those are coming from a single machine or five machines spread across the casino floor.
If we take another example and look at someone who plays 500 credits per spin versus 50 credits per spin, they would have effectively lowered their cost by 500 per cent if they were able to get the exact same outcome in terms of wins/losses.
Playing max bet on slots can be risky but it will give you a higher payback percentage over time as long as that higher denomination machine is set to pay back close to 100%.
Choose the Minimum Bet or a Pick a Different Game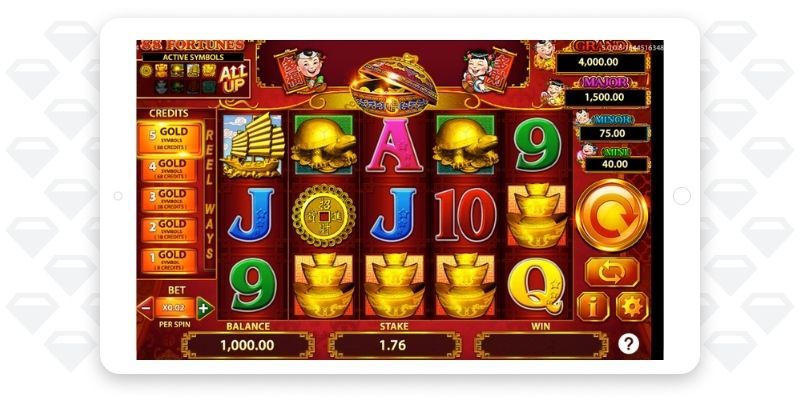 If you find that the maximum bet isn't in your budget, you can either bet less money per spin or choose another popular slot machine. In the long run, it's up to you whether to take a risk with a max bet and hit a big score or play it safe with a minimum bet and hope for smaller wins.
Before you decide that betting max is the way to go, ask yourself what is that you enjoy about slots. If you like the fun of spinning the reels to chase unexpected combinations of symbols or new bonus rounds - go ahead and play what you can afford to lose.
But if all that comes to your mind is the dream of bringing home an 'easy' big payday - take a break. Slot machines are fun ways to spend time but are also gambling games where, as we have seen earlier, the house edge is always in favor of the casino.
Need Some Help? Start from These Games?
Now that you know how betting the max can influence your chances to win at slot machines, you are officially ready to play. Unless you have some favorites already, here's a list of all the main and most popular games at the top casinos for US players: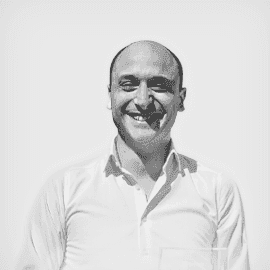 Bio
Political scientist, and gambling expert, I have spent the most part of the last ten years writing about the casino and poker industry. As a professional journalist, I work with FOX News, La Repubblica, the Economist, Politico, and PokerNews. As a gambler, I won money pretty much anywhere in Europe. As a gambling editor, I'll help you do the same.