Leonard Da Vinci is famous for painting, engineering, astronomy, and so much more, but he lived in an age without electricity. Attempting to carry his passion for invention into the modern landscape, the Da Vinci Diamonds slot game aims to mirror the artist's contributions to the historical world in the modern-day. Whether or not it succeeds, that's what we want to explore today.
Da Vinci Diamonds is one of the most popular classic slots in the world. If you want to play some real money rounds for free, here's a list of the best casino bonuses to play the game in the United States.
Oops. No rooms were found..
For an even richer list of bonuses to use on slots, don't miss our free spins page. There, you find every single casino bonus available at US casinos, including a number of spectacular Mega Moolah free spins promos.
Da Vinci Diamonds: Game Overview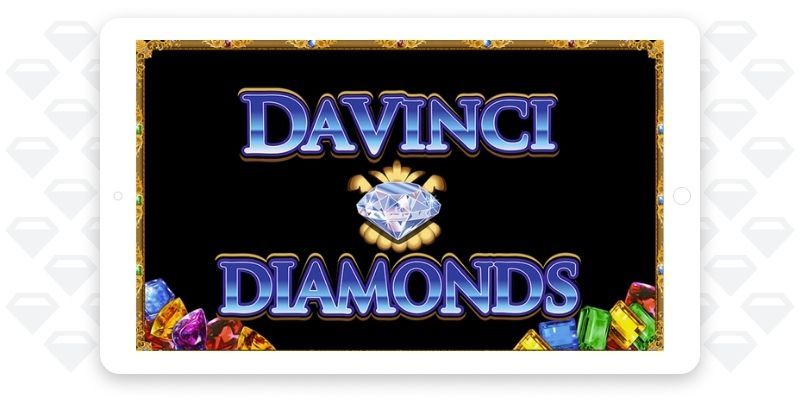 Played over a 3x5 layout, this 20 pay line slot from IGT offers an imaginative take on a historical figure thanks to its gemstone-based theme. First launched in 2012, this game blends streamlined gameplay with modern convenience and digital tech, and has become a staple of the online casino industry.
With a low-medium variance and a medium RTP, the Da Vinci Diamonds slot finds itself somewhere in the middle of the pack when it comes to meta-features. Luckily enough, the great look, imaginative gameplay, and free spins feature have let this title stand the test of time.
The combination of portraits and diamonds is an odd one, but IGT slots always work well thanks to the special attention paid to bonuses and features. You don't have to have knowledge or appreciation of renaissance art to enjoy this game, but it couldn't hurt!
Online Slot Info Sheet
| | |
| --- | --- |
| Slot Name | Da Vinci Diamonds |
| Created by | IGT |
| Release Year | 2012 |
| Theme | History |
| RTP Rate | 94.93% |
| Volatility Level | Low-medium |
| Minimum Bet | $0.1 |
| Maximum Bet | $20 |
| Maximum Win | 5,000x |
| Max Cash Win | $100,000 |
| Free Spins Bonus Game | Available |
| Demo Free Spins | Available |
| Mobile Version | Yes |
Game Theme
Born in 1452 in Italy, Leonardo Da Vinci is heralded as one of humankind's greatest polymaths. With profound knowledge in many topics like painting, engineering, architecture, astronomy, and much more, his legacy has been hugely influential. Online casino games based on him might be rare, but this title hopes to break the mould.
A culture figure of eternal relevance, Da Vinci is best known in the public eye as an artist. His Mona Lisa is often credited as the most famous painting in the world, and it appears as one of the symbols in this online slot.
As a scientist, he built on concepts like flying machines, tanks, and even concentrated solar power. Though few of his ideas were possible to construct with the technology of his time, they were still considered important stepping stones on the path to modern systems.
When it comes to diamonds, the connection to Leonardo is a little more tenuous. Though some of his works have sold for as much as $450 million, the man didn't express much interest in gemstones. That said, if he had focussed his attention there, there's no doubt his conclusions would have been fascinating.
Curiously, his full name wasn't just what we remember. At birth, he was given the name Leonardo di ser Piero da Vinci. This translates to Leonardo, the son of ser Piero from Vinci. Among his contemporaries, he was called just Leonardo, with his last name adjusted to Il Florentine for where he later lived.
How to Play Da Vinci Diamonds Slots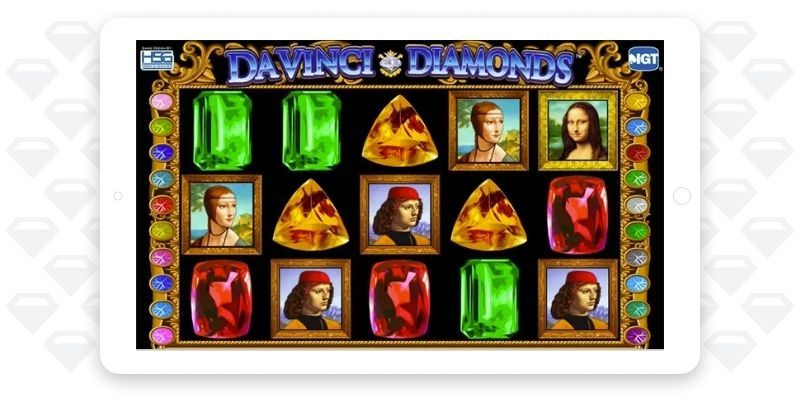 Playing Da Vinci Diamond slots on a desktop is easy, no matter your familiarity with online casinos. Once the title has loaded, you use the left and right arrows at the bottom of the game screen to modify the wager between the minimum and max bet. This is the only way to directly change the bet, with paylines remaining static.
Once happy with your line bet, press the orange Spin button in the middle of the screen to begin a round - this goes whether you're playing for free or real money.
For more advanced options, you can also press or click the blue autoplay button on the right side of the player bar. This will reveal a set of different auto-spin amounts to be played out without the user having to click spin at the start of every round. Autoplay can be ended manually by using the red square stop icon that replaced the auto spin button once auto-spins are in progress.
Playing Mobile Slots
If you want to play on mobile, then head over to the game page as you would with the desktop website. Since the Da Vinci Diamonds slot machine has been rebuilt for HTML5 after the decline of Flash, you won't need a special app download like what used to be required for online slots.
The slot will resize itself to best fit on your device, changing its layout accordingly. To select a bet in this version of the game, press the green up arrow on the left side of the screen. The auto spin feature again uses a blue button on the right side, with the regular spin button in the middle. With low requirements, getting great performance in this title shouldn't be a problem, even for users on older mobile systems.
Base Game Symbols
Since this game is called Da Vinci Diamonds, it makes sense that the low-paying symbols take the form of less-expensive gemstones. These include the triangle topaz, emerald, and ruby.
Higher paying symbols then appear as some of Da Vinci's famous paintings, including the Portrait of Cecilia Gallerani, Portrait of a Musician, and then Mona Lisa herself. The only regular symbol more valuable than this one is the eponymous Da Vinci Diamonds icon.
Bonus Symbols and Features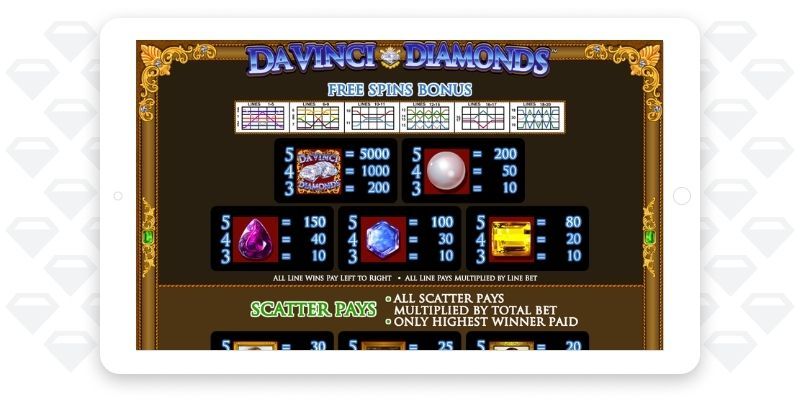 The wild symbol appears as a gold and pink square labeled WILD. Wilds can substitute for any other symbol except the scatter. The bonus symbol appears in the form of a gold, purple, and pink piece of jewelry labeled BONUS.
The first of the bonus rounds is the Tumbling Reels Feature. With this feature, winning combinations disappear and are replaced with additional symbols dropping in from above. This process continues until no more wins land on the five reels.
The free spins bonus is awarded whenever a bonus icon lands on a payline. This grants six free spins in the Da Vinci Diamonds free spins bonus round.
Within the free spins round, extra free spins can be awarded when you land more bonus symbols, according to the following rules:
Three bonus symbols can give 2,3, or 4 additional free spins
Four symbols can give 4, 6, 8, or 10 additional free spins
Five symbols can give 6, 8, 10, 12, or 15 additional free spins
Also in the free spins bonus round, the standard symbols are removed and replaced by a new set. Regular symbols that only appear in this game include the square topaz, sapphire, amethyst, and pearl. The wild symbol is changed slightly but still contains the diamond motif. Three additional bonus symbols also appear, each taking the form of a famous Da Vinci portrait.
The Tumbling Reels feature is still active within the free games section, and can grant even bigger wins than in regular play.
Volatility Level and RTP
The term volatility level in an online slot refers to how often the slot pays out, and what sort of payouts you can expect from these wins. A high volatility slot has a smaller chance of granting a win, but its wins will tend to pay large sums. Low volatility operates on the other side of the spectrum, offering more common wins but with generally lower prizes.
This is a low-medium volatility slot. This means that payouts will be fairly regular, but usually not especially large.
Return to Player (RTP) is the amount of your bet that can statistically be expected to return over a game. With an RTP of 95%, for example, you would expect bets totaling $100 to return $95, on average. Of course, chance plays a huge part in this, so you could also get a return of much more or much less depending on your luck.
The slot has an RTP of 94.93%, which places it somewhere around the middle of the regular 93%-97% range.
What US Casinos Offer the Da Vinci Diamonds Slot Machine?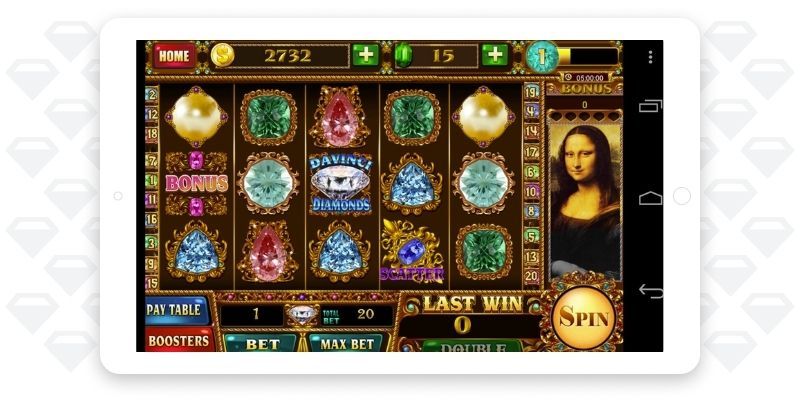 The slot is one of the most popular in the online world, creating a winning combination few saw coming. Like most major titles, you can play the Da Vinci Diamonds slot machine either in paid games or with the demo version.
For a list of best online casinos in the US, we recommend the following sites to win real money or to try out some free slots:
BetMGM
Borgata
PartyCasino
888casino
DraftKings
Harrah's
Other Video Slot Machines to Try
If you're a fan of historically inspired themes for slot games, then consider the following:
Gonzo's Quest
Quest for Immortality
Codex of Fortune
On the other hand, if it's the jewels that drew you to this title, then these online slot games might be more up your alley:
Dazzle Me: Megaways
Jack in a Pot
Way Out Wilds
We would also like to suggest you to play Sugar Parade, King Tusk and Fishin Frenzy for their amazing features.
If you want to try out these games before you play for real money, you can find them on many slot sites in the US that offer demos and other free casino games.
Frequently Asked Questions about Da Vinci Diamonds
When did Da Vinci Diamonds launch?

The title first launched in 2012
What are the RTP rate and volatility level of Da Vinci Diamonds?

It offers an RTP of 94.93% and low-medium volatility.
Is Da Vinci Diamonds a popular slot machine?

Though it's not one of the top ten names in the business, it has always been a strong performer among the thousands of games on offer.
Can you cheat on Da Vinci Diamonds online?

No, you cannot cheat the game. Any attempts to break the game rules will invalidate winnings, and often end up with the player banned.
Is Da Vinci Diamonds a loose slot machine?

With a low-medium variance, the slot could be considered a loose slot machine, but only just.
Can I win a progressive jackpot on Da Vinci Diamonds?

No, although it is possible to win big prizes through the slot's bonus games.
Who made Da Vinci Diamonds?

The slot was developed by IGT, a big name responsible for other famous titles like MegaJackpots Cleopatra and Vegas, Baby!
Is the Da Vinci Diamonds slot game available in the United States?

Yes. Both in demo play and full play this title is available within the US.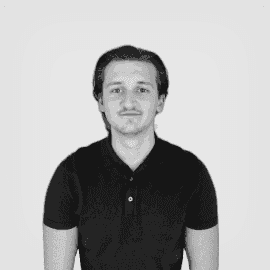 Bio
Gambling enthusiast and sport fanatic, I have a wealth of knowledge when it comes to casino and gambling. I've written for magazines, newspapers and other gambling websites which include the Daily Mail, Golf Monthly and Sporting Index, all contributing to over 3 years in the content industry.