Online slots are most entertaining games as they are developed in multiple themes. When you pick a slot machine and begin to play, you will notice that there is a set of reels that have symbols on them.
Most classic slots and old-fashioned Vegas fruit games have three reels while the modern video slots come with five or more reels filled with colorful symbols.
The number of reels can easily confuse an inexperienced gambler since it may become difficult to know what they are and what they mean.
Likewise, the concept of paylines in slot machines seems to make playing slot games seem a lot harder than it is. This article explains what players really need to know about them and how to use them to succeed at the most popular slot machines online.
What Is a Slot Payline?
Slot machine paylines are often pretty confusing, but they don't have to be. A payline is the line on which three or more matching symbols must land in order for a player to secure a win.
The number of slot paylines featured in a game varies from title to title, with some only having one and other modern slots offering upwards of 25+. The number of active paylines you can choose to play is usually set by the game itself. Some slots let you pick lines one at a time and others will only let you pick from an existing number of pre-set paylines, such as 10, 20, 50, 100 etc.
Paylines can run horizontally across the reels, vertically up the reels or even diagonally across the reels. Often they will zigzag across the rows, running either left to right or right to left depending on where they start out.
Active Paylines
⭐ What is an 'active payline'?
An active payline is a payline that has been activated by the player with a bet and that counts towards forming a winning combination.
Not all paylines are active; a player can choose to activate only some of the paylines on a slot machine. This is a way to save money while minimizing chances of winning, but it's not something we advise doing unless you're very experienced with slots.
In general, playing more active paylines gives you a higher chance of forming winning combinations that lead to winning payouts.
How Does a Payline Work?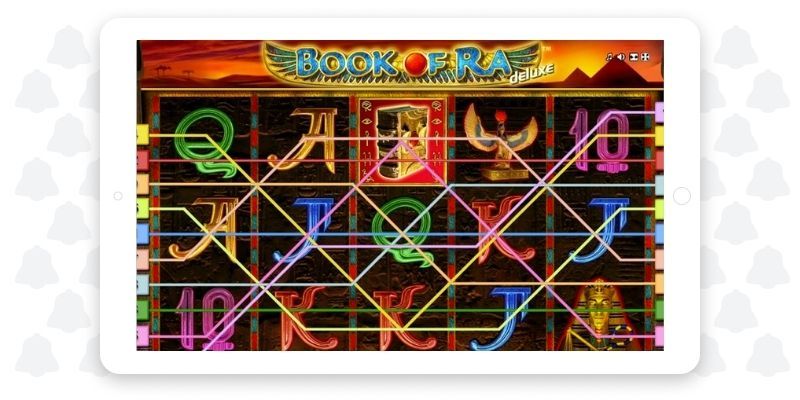 The payline is the line of symbols you see on your slot machine that determines whether or not you've won based on where the winning combination falls on the screen.
The different paylines on multi-line slots all have the potential to pay out, but typically only one does in a single spin. If you get a winning combination on online or mechanical slot machines, you'll be paid the amount that's listed for that combination in the payout table.
Slots paylines, sometimes called win lines, are combinations of symbols that result in a win when they appear across your slots' reels. Multi-line online slots run vertically, horizontally and sometimes even diagonally across their reels.
How Many Paylines Should You Play?
The higher the number of paylines there is, the more chances you have to win. If you are betting on all possible paylines on a 20-payline slot (for example), then every time the reels spin, 20 different combinations will be checked to see if they match up with any of the winning combinations listed on your payout table.
On the other hand, if you play only one payline on modern online slots you'll reduce your chances to win to the combination that appears on the single payline you decided to place a bet on.
Paylines work by running a straight line over the rows and columns of a game; this line can either be horizontal or diagonal depending on the game's layout and structure.
Classic example: a three-reel slot machine
Say there's an x-shape made up of nine squares representing each position on a three-reel slot with three rows: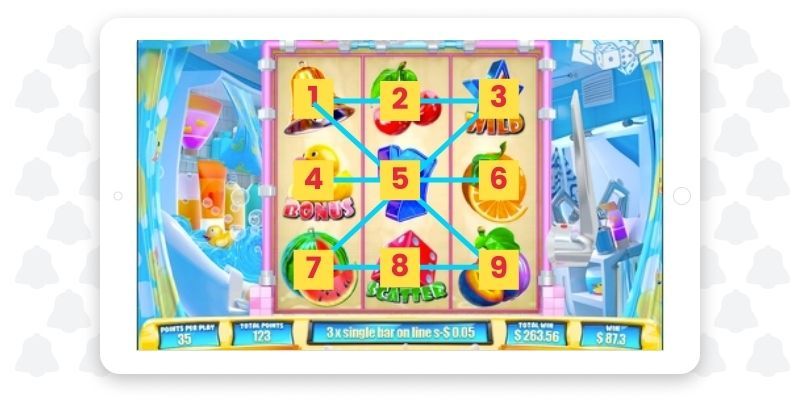 If we mark our positions as 1 through 9 (1 being the top left corner of the leftmost reel and 9 being the bottom right corner of the rightmost reel) then we can map out some potential winning lines: 1-2-3 is one horizontal line; 4-5-6 is another; 7-8-9 yet another; so too are 1-5-9 or 7-5-3 diagonals etc.
Each of those marked lines corresponds to one specific combination which will result in a win if it comes up during play!
Where Do You Find Slot Paylines?
The simplest way to see the total number of paylines and the placement of slot paylines is in the game's paytable. The paytable is usually accessed from the main screen of your machine, and it's normally visible on a small tab somewhere on the screen.
Most modern casino games have between 1 and 25 paylines. Once you click or touch the tab to access the info section of a slot game, you'll be able to see all the paylines, all the slot symbols, and what each winning combination pays out.
Each payline has a different payout for different combinations of symbols: sometimes these are modest (such as 2x your bet for three cherries on classic single payline slots) and sometimes they're large (like 10,000x for five jackpot symbols) as it happens on video slots with more than one payline.
How Do You Win at Slot Machines with Paylines?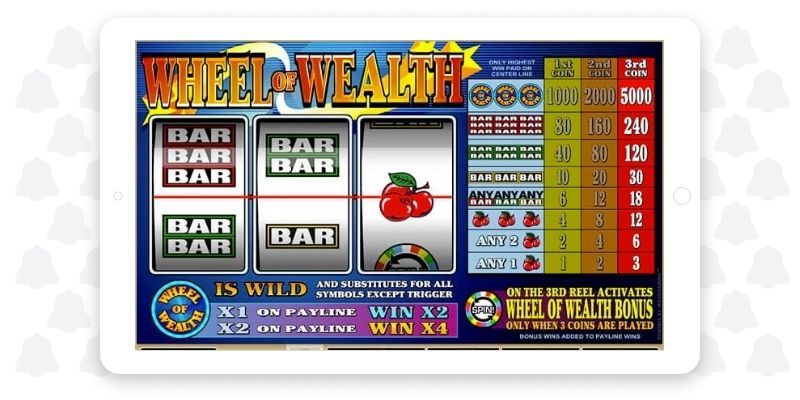 In order to be able to win at slot machines, you need to completely understand the rules of paylines.
Paylines are essentially what makes a slot machine work. While they may seem complicated or intimidating, they are actually quite simple.
In essence, slot paylines are the patterns that you need to match across a slot machine in order for them to award you with a payout. These patterns can vary quite a bit depending on the game that you are playing, and it's important not only to understand how many of them there are but also how they work in different games.
The more pay lines that you play with while spinning the reels of your favorite game, the more likely (and higher) your wins will be when all is said and done. Of course, this doesn't mean that every single spin is going to result in a win; rather it works by giving you better odds at winning overall because there are simply more opportunities for the symbols to land on a winning line.
And don't forget about the multipliers! They can add up to some hefty sums depending on which symbols land on which payline within your spin. The bigger and rarer their combinations get, the better your winnings will be!
Do All Slots Have Paylines?
Not all slots will have paylines, as they are known to exist in most of the classic online slots. Slots without paylines are called "ways-to-win" slots, and winning on these machines is dependent on the number of matching symbols that appear on adjacent reels, regardless of their position.
Ways-to-win slots work similarly to the classic 3-reel games. The difference lies in their reel formation – ways-to-win games have more than three reels and various rows, while classic slot machines have only one row per reel.
When it comes to ways-to win slots, there aren't any fixed paylines; instead, players can get paid for three or more matching symbols that land on adjacent reels starting from left to right. Ways-to win slots also offer a variety of pay tables with different possible winning combinations. As mentioned above, winning combinations usually depend on a specific number of matching symbols that appear on adjacent reels starting from left to right.
A Word of Warning on Paylines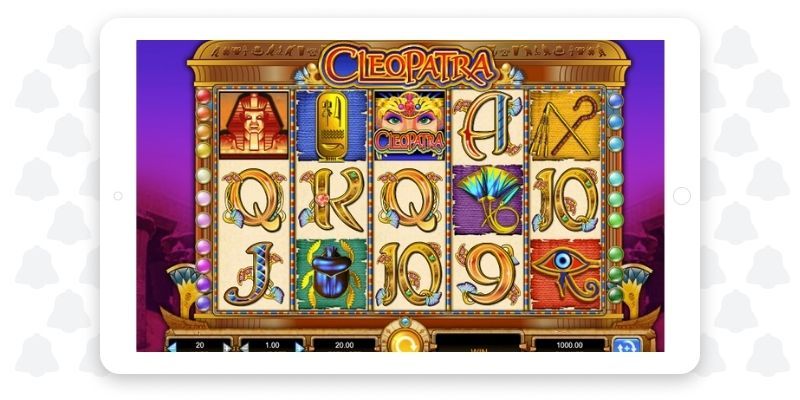 Paylines are an important part of every slot machine. They tell you how to win, what symbols mean, and what combos you need to line up to bag that reward.
Of course, there are other ways to win on slots without paylines, but understanding them is a vital part of figuring out which slot machines will suit your budget and playing style. Because it's easy to understand the idea – line up the right symbols with a payline and voila! – doesn't make it any less important an element of video slots play.
The first thing you need to understand about paylines is that they don't have as much influence on your potential return as is commonly believed. Payback percentage (or RTP) is usually influenced by things like volatility, math models or jackpots, not just the number or orientation of the lines themselves.
This means that if you want to play games where paylines matter most, you need to look for online casino operators that offer games that fit these criteria: they have to have low volatility, few special features, and no progressive jackpot.
Pick these games, make sure you can cover every winning payline with a bet (wager the minimum if that's what suits your bankroll) and you will be guaranteed to be getting the best possible winning odds.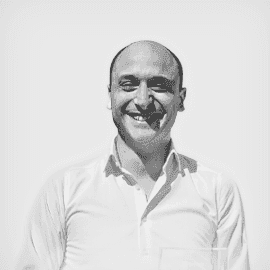 Bio
Political scientist, and gambling expert, I have spent the most part of the last ten years writing about the casino and poker industry. As a professional journalist, I work with FOX News, La Repubblica, the Economist, Politico, and PokerNews. As a gambler, I won money pretty much anywhere in Europe. As a gambling editor, I'll help you do the same.