Even though slots take up the largest real estate on a casino floor, they are not necessarily the big payback percentage givers. So why are they given front and centre prominence at a casino? Because they're fun, they are entertaining. But, more than the entertainment, the bankroll conscious slot player has a chance of making bets as small as 1c per spin for a win.
The popularity and variety of the slots playground have grown enough for game developers to invest in making slot machines more attractive.
Newer slot machines promise the biggest wins with bonus credits, free spins, multipliers, dollar bets, more paylines, and other bonus features. Today, slot machines offer 1,024 ways to win with a chance to win 5,000x your stake.
Comparison Between Penny Slots and Dollar Slots
There are several differences between penny slots and dollar slots. While the features of the slot machines are mostly the same, the big difference comes in the payout percentage.
Looking a little closer at the differences between the two, it is safe to conclude that dollar slots mean more money - Both for betting and winning. These are the features covered in our comparison between the two separate slots.
Betting - The bankroll that the player has reserved for the slot machines.
Paylines - A single pay line or multiple paylines refers to the line(s) a player can bet on for the winning combination.
RTP - The Return to Player percentage refers to the house edge and the percentage the player gets to keep when they win.
Bonus Rounds - Special features in the form of free spin opportunities that are part of the existing reels or an entirely different set of reels in the same slot
Mini-Games - These are small games that are an offshoot of the main reels to keep the player entertained with small wins.
Special Symbols - The special symbols come in the form of wilds, multipliers, scatters and bonus triggers. They are responsible for the big wins and jackpots too.
Jackpots - There are different jackpots offered on slots like mini, minor, major and grand. Players can play to land these jackpots inside features for even bigger wins.
Penny Slot Features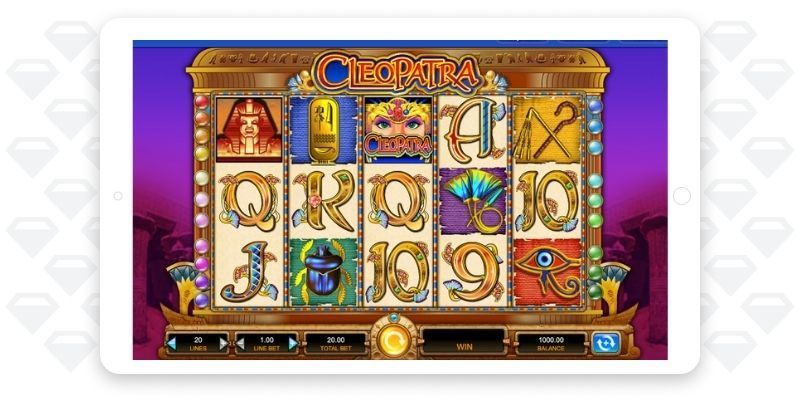 A penny machine usually features 3 to 5 reels with multiple paylines. Depending on your budget, you can choose to bet on a single pay line or multiple lines.
Penny slot games have grown in jackpot proportions, thanks to the profit they make casinos. With hours of fun guaranteed, penny slots feature a great source of entertainment for small budgets and the hope of winning a huge jackpot.
Betting - Placing one cent or 1p per spin on penny slots are perfect for those on a small budget. Most penny slots also accept bets of $1 or more over multiple lines. The one-cent is calculated as the lowest amount you can bet for one line. By increasing the number of lines and bet size, players can land up betting easily $1 per spin if they choose to bet on 25 lines with $1 per line.
Paylines - Penny slots offer the option to bet 1c or 1p per line. However, sometimes you can find a single pay line penny slot with about 25 or 30 paylines and 1024 ways to win.
RTP- In general, pennies offer the lowest RTP than other slots available. For bigger wins, you either have to raise your bet considerably, but either way, you may lose a chunk toward the house edge. Some casinos have published payouts of 95% on online casinos and up to 89% on land-based casinos.
Bonus Rounds - Penny slots offer a lot of multipliers, free spins and wild features. The free spins bonus is the most popular feature provided.
Mini-Games - There are usually two types of mini-games on penny slots. They are 'pick to win' and gamble features. The pick to win feature is activated when a combination is landed or randomly.
Special Symbols - Special symbols are the money makers on penny slots. Even on a minimum bet, you stand to win a large amount to continue playing by landing the special symbols.
Jackpots - The grand jackpot on penny slots is usually not more than a few thousand. However, depending on the category of penny slots chosen, the Megabucks resets at $1 million on progressive pennies.
Dollar Slot Features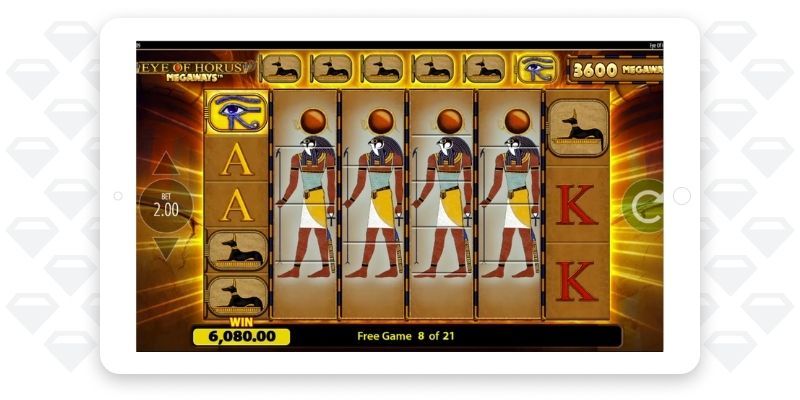 Dollar slots are considered the high rolling cousin of penny slots. It is not true that slots do not offer a high payout percentage.
Dollar machines are designed to give the $1 per spin players a chance to step away from penny games with small wins to play for big payouts.
Depending on the type of game, dollar slots have been reporting payouts of thousands of dollars to players. A dollar machine is more than simple fun; it's for the player looking at making a profit.
Betting - Players who have a large bankroll prefer dollar slots. Players had reported that their bankroll reached jackpot proportions when the bets were even marginally increased on dollar machines. The new 'Max Bet' feature on casino machines automatically offers dollar slot players the max coin bet for the selected lines. However, max bets should be used with caution as they can deplete your bankroll very quickly.
Paylines - The number of paylines you can choose for on the dollar slots can affect your odds. Players prefer to choose single payline dollar slots than multi paylines on a penny slot. As a result, single payline dollars affect your winning percentage differently on dollar versions of slots. New slots offer 100 paylines on the reels for continuous wins, but these are a rare find.
RTP - The Return to Player percentage on the dollar slots playground offers the highest payout percentage than any other slot. You can expect an RTP of even 99% on online casinos in dollar slots. However, the RTP on dollar slots at physical casinos cannot match up to online slots even if the physical slots were in Las Vegas, the heart of gambling in the US. However, this does not mean that you will never get lower payouts on dollar slots. It just means that your chances of higher payouts are better.
Bonus Rounds - Dollar slots offer multipliers, free spins and wild features like pennies. However, the size of wins on dollar slots is massive, personal-page-bragworthy kind of huge.
Mini Games - The mini-games are mostly the same on dollar slots. However, you can also experience the glory of features across two sets of reels in the same game when you play dollars.
Special Symbols - The special symbols have the potential of doubling or even quadrupling your bets on these slots. The special symbols on dollar slots are more than just regular casino fun; they are "bankroll exploders".
Jackpots - The small jackpots vary in size in dollar slots when compared to pennies. The jackpots are bigger, better and the top jackpots are worth every dollar.
Progressive Dollar Slots Vs Progressive Penny Slots
Progressive jackpot slots offer higher payouts than standard slots. Essentially, most progressive penny slots provide jackpot wins that run in the thousands. However, single payline slots with dollar bets and progressive dollar jackpots offer the maximum payouts.
Online slots provide even better RTPs when you combine your dollar machine bets in the progressive category.
When a player wins the jackpot, the new jackpot value resets to a dollar figure minus the house edge. However, progressive dollar jackpots reset to a higher value because of the network of machines connected.
Choosing Between Dollar Slots and Penny Slots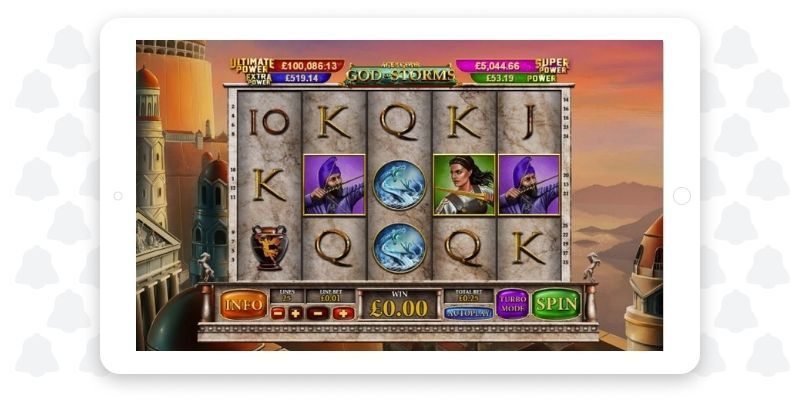 Whether you choose a dollar slot or a penny slot, there are a few things that you must consider. While winning the top jackpots is what most players aim for, all basic slots are based on probability and a little strategy.
Main Goal - Ask yourself if you want to play to have fun or if you want to win big. Answering this question will clearly lay out if you must choose a penny slot or a dollar slot. A penny slot is for those looking for fun with small increments in wins. In contrast, a dollar slot is best if you want to play to make money.
Budget - You can play penny games for as little as $20 and walk away after a good time or even a tiny profit. However, you will need a few hundreds of dollars in money to play dollar slots.
Winnings - Consider how you will treat the winnings you make when you play the slot games. Penny slot players usually keep their winnings and walk away. At the same time, those who choose dollar slot games will invest it back into their machine for the bigger payouts on the max bet.
Choosing a Casino - Online slot sites are the top choice for the best RTP. They don't have overheads like a physical casino, which means more in your pocket. If you prefer to make the max spin regularly, you will see a better profit online.
Other - Free spins, features and deposit bonuses are unique promotions that you can find at an online casino. You can use these promotions to make a max bet on any 'one slot' that you have always wanted to try for a big win.
The Best Slot Machines for Higher Payouts
There are three things to consider when you pick the best slot games. Firstly, you will get the highest payout percentage on dollar slot games. Penny slots will not completely wipe out your bank account quickly, even on the max bet. However, they will not pay much either. With lower payouts, you can spend a few hours having fun.
Secondly, choose slot games that are not fancy. The classic slot machines will give you a good payout on the max spin. However, think about your budget when using the max spin, especially on dollar slot machines.
Thirdly, the odds of winning on progressive slots is not great even on the max spin allowed. So, consider choosing a lower bet before you pump up the spin sizes.
The History of Penny Slots and the Rise of Dollar Slots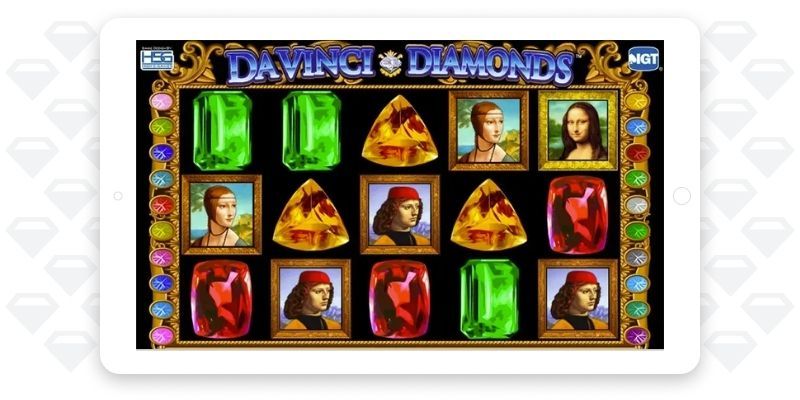 Historically speaking, penny slots offered a chance for penny or cent players to play with small budgets. With players pulling the lever to get their favourite cherry symbols to line up, the single-player entertainment provided by slots grew in popularity.
Over time, the gambling industry grew exponentially, and players were looking to play for higher payouts on their original bet. This growth prompted game companies to add specific dollar slots, nickel, and quarter slots.
The introduction of multi denominations slots allowed players to increase their bets on slots by betting as high as 30 paylines, even on penny slots.
Players soon realised that big bets on penny slots could mean entertainment and higher payouts. The introduction of dollar slots was a "whoo-hoo" moment for slot players who choose the maximum bet size on penny slots.
However, the different denominations of slot machines only brought the crowds flocking to play and the expansion of slot machines to progressive jackpots, multi-line versions, hyperlink progressive versions, video slot machines, etc.
Frequently Asked Questions
Do penny slots offer good payouts?

Yes, if you win playing penny slots they offer good payout percentages; however, they are designed for small payouts over a gaming session.
Are dollar slots worth it?

Yes, absolutely. If you have the budget, dollar slots are the best slots option when comparing to a max bet on a penny slot.
Are dollar slots better than penny slots?

Yes and no. Depending on your budget and your goal for playing the slots. Dollar slots offer a huge payout percentage than penny slots.
Are online slots better than land-based slots?

Yes! Online slots do not have overheads like a building, maintenance, staff and other physical expenses. Therefore, the RTP and promotions on online slot machines are better.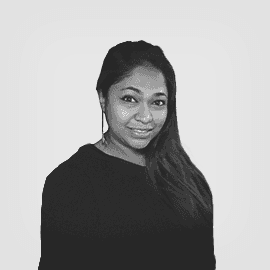 Bio
When I am not writing or designing, I'm playing at the local VIP casino lounge. I have worked with the online gambling industry as a content creator for 4 years now, and I have managed to use my insights to win the jackpot 8 times. Yes! 8 times. When I write, I do so with passion to share my knowledge with those who can benefit from it.