Are you unsure how slot machine payouts work? It's simple - the higher the return to player (RTP) percentage, the bigger the chances of you winning some money. We at CasinoSmash have prepared a new list of the most popular slot game titles, this time considering only highest RTP slot games.

The two highest payout slot machines that will provide you with frequent wins and a great overall experience are Eagles Peak: Ultra Pays and Slingo Starburst. Scroll down to find more about slot RTP, high volatility slots, low volatility slots, what to look for in a slot game, or simply check out the best real money slots online!
Which Slot Machines Pay the Best in 2022?
You won't need to spend hours trying to find the best online slots games - we have done the hard work for you. Our team put together a list of the highest RTP slots available for US players. You will be able to find your favorite slot game, sign up at the online casino of your choice, and make some real money winnings!
The Return to Player (RTP) indicates the proportion of all bets that a slot machine will return to users throughout a given period.
It goes without saying - we weren't only paying attention to the slots' RTP. We closely examined the slot machine games, their availability, reliability, and their bonus features.
Top 15 Slots with the Highest RTP
Playing online slot games should be entertaining and rewarding - which is why we have included the best free online slots available at US online casinos. We will discuss the 15 highest-paying slots in 2022 while reviewing the slot providers, the theme, the slot's RTP, and volatility. Information about the bonus rounds or whether a game has a bonus feature is also included.
1. Quick Hit Ultra Pays Eagles Peak: 96.89% RTP
Bally's Quick Hit Ultra Pays Eagles Peak, with a return to player (RTP) of 96.89%, landed highest on our online slot machine games list! The North American wildfire-themed slot was released in May 2021. The 5-reel online slot game provides you with 243 ways to win, including bonus features such as free spins, multiplier, scatters, and wilds. The jackpot multiples your wager up to 5,000x!
2. Slingo Starburst: 96.66% RTP
A blend of NetEnt's most popular slot game Starburst, and Slingo's idea, will give you a unique and high-quality gaming experience. The game has a 5x5 Slingo layout and a single row featuring five reels, and of course - the colorful galaxies and jewels from the Starburst online slot game. The slot game is provided by Slingo Originals, has a 96.66% RTP, and it's considered a game of low to medium variance. You have a chance to win up to 1,5000x your wager with this slot machine.
3. Starburst XxxTreme: 96.45% RTP
Starburst XXXtreme is the official sequel of Starburst, released in July 2021. NetEnt's winning slot machine features 9 paylines and a maximum win of 200,000x your stake! The slots' RTP of 96.26% combined with high variance make Starburst XXXtreme one of the most exciting and popular slot machines online. And the fact that multipliers can combine up to 450x only adds more to the trill. You can even increase the slot RTP to 96.45% if you opt-in to pay 95x the regular stake for 2 Starburst Wilds!
4. Fruit Blaze: 96.18% RTP
Fruit Blaze is NetEnt's fruit-themed high RTP slot game. It comes with a slot RTP of 96.18%, high volatility, and 1,296 ways to win. Slots players can enjoy a maximum payout of $813,000, free spins round or ten, and up to 16x combined multipliers.
5. Gonzo's Gold: 96.12% RTP
Gonzo's Gold is yet another NetEnt online slot machine that comes with an RTP of 96.12% and high variance. The maximum win at this slot machine game is 6,500x, and you will get to enjoy the cluster pays mechanic. When it comes to the bonus features, 10 free spins and a few expanding symbols are included. The greatest news is there is no limit on how many times you can retrigger the bonus round.
6. Dazzle Me: Megaways: 96.10% RTP
Dazzle Me: Megaways is a medium variance game released in May 2021 by NetEnt. The online slot machine features 99,225 ways to win and a maximum win of 50,000x! The slot machine includes a bonus round of 8 spins triggered by scatters, progressive counter increase, and up to 2 random Dazzling Wild reels.
7. Reef Raider: 96.10% RTP
If you like to play NetEnt slots with high RTP and medium variance - Reef Raider is your go-to game at online casinos. The coral-themed 7x7 layout will allow you to trigger up to 4 modifiers and a bonus round.The bonus round has a minimum of 9 free spins, and the cluster pays mechanic provides you with a potential win of 8,500x your stake.
8. Hell's Kitchen: 96.07% RTP
You can now find Gordon Ramsay in your favorite online casino too. NetEnt's reality-show-based slot machine Gordon Ramsay: Hell's Kitchen has an RTP of 96.07% alongside low volatility. The game's bonus features include wild, scatters, and up to 15 free spins. The 20 paylines, the maximum win of 1,000x your stake, and the chance to speed up the spins make the game a great choice for newbies.
9. Jack in a Pot: 96.06% RTP
Released in November 2018 by Red Tiger, Jack in a Pot is a cluster pays slot title with a medium variance and a return to player percentage of 96.06. The maximum win of one of Red Tiger's best slots is 1,743x your wager, with a maximum bet of $40 It's important to note that the RTP percentage of this particular slot may vary from one online casino to another and whether it includes a progressive jackpot or not.
10. Parthenon: Quest for Immortality: 96.03% RTP
Parthenon: Quest for Immortality slot RTP is set at 96.03%, and the game's variance is classified as high. Parthenon: Quest for Immortality has a max win of 1,250x your stake and 10,000 pay lines. The min bet is $0.20, while the max bet is $200. The ancient-themed slot title includes a bonus game, extra free spins, cascading wins, free spins multipliers, scatters, bonus symbols, and wilds.
11. Pork Knox: 96.02% RTP
With a return to player percentage of 96.02%, medium variance, 20 ways to win and a max win of 1,000x the wager, Pork Knox is the perfect match for players just starting their slot machine adventure. And you can even choose which bonus games you want to play!
The money-themed 5x3 grid allows a minimum bet of $0.20 and a max bet of $100. A bonus game, bonus symbols, a bonus feature, progressive jackpots, and many other bonus features are packed in Pork Knox.
12. Platinum Goddess: 96% RTP
Platinum Goddess is one of the online slots released by High 5 Games. It's a low volatility game, and it comes with an RTP of 96%. There are 50 ways to win, with a maximum payout of 1,000 your stake. Free spins and scatter symbols are the available bonus features of the ancient beauty-themed online slot machine.
13. Codex of Fortune: 96% RTP
NetEnt has a few slot machines with better payout percentages, but an RTP of 96.00% is more than good. Codex of Fortune was released in June 2021, and the game has high variance. It includes 40 paylines, a max bet of $100, and a max win of 10,000x your stake! The game offers a variety of prize upgrades, and it includes the 'Save the Keys' strategy.
14. Vegas Cash Spins: 95.90% RTP
The team behind Inspired Gaming was inspired by Las Vegas land-based casinos and allowed you to play online a similar slot game - Vegas Cash Spins. This slot machine comes with 25 ways to win, a max win of 1,000x with major and mega jackpots. However, the game doesn't feature a progressive jackpot, as many might expect.
15. Way Out Wilds: 95.50% RTP
High 5 Games reached our list with yet another slot on our highest RTP slots list, with the title Way Out Wilds. The slot RTP of 95.50% combined with medium variance can bring a potential win of 6,727x your stake! The fruity slot includes a progressive jackpot, substitution symbols, free spins, scatters, sticky wilds, and wilds.
Why Are These the Best RTP Slots?
We have created a hand-curated list of high RTP slots, and we will now tell you why we find these to be the best RTP slots to play in 2022.
Every online slot machine comes with its own variance, bonus game rounds, different bonus features, free spins, minimum bet, maximum bet, and maximum winning limits.
We know that higher RTP slots exist, and most likely so do you, such as Ugga Bugga or the Mega Joker slot. However, when it comes to the very best RTP slots - there are many more things to consider other than the mere RTP.
It might sound contradictory at first, but we'll make sense of it now.
You came here looking for the highest payout slot machines, but the reality is the slot RTP is not the only thing that determines this. If you play slots often, you are aware that every online slot machine comes with its own variance, bonus game rounds, different bonus features, free spins, minimum bet, maximum bet, and maximum winning limits.
All of the above affect the possible payouts of slot games. Therefore, the best RTP slots must have the right combination of features to satisfy slot games enthusiasts.
Considering all the nitty-gritty details - we made our list by combining the highest payout percentage slot machines, the best mobile slot machines, the best iPad casino games, and the best bonus game rounds!
What is the Return to Player - RTP, and Why is it Important?

While you can't really develop a consistent and profitable online slots strategy, you still need to understand how the payout percentages work, what they actually mean, and how they affect the slot machine's behavior. You should learn these aspects to avoid rookie mistakes while playing.
The term Return to Player is used by online casinos to define the proportion of all bets that a slot machine will return to users throughout a given period.
That's the theoretical part of the RTP of a slot machine. In reality, what the RTP stands for is something that you probably did not think of. If a slot machine has an RTP of 100% - this doesn't mean that you will win 100% of the time.
An RTP of 100% means that you have equal chances of winning as the online casino. If online casinos were to have slot machines with RTP's over 100%, they wouldn't be making any profit over time.
With that in mind, playing on a slot machine with a payout percentage of 96% means that if you wager $100 one dollar at a time, your expected wins will be $96.
The most important thing to understand about slot machines and their payout percentages is that they are a statistical measure over a given time. In short time stances, the payout percentages are less likely to influence your winning chances.
That being said, you could play the same game on two different days, and one day can result in significant wins, while the other can be a tad disappointing.
And we could be talking about the loosest slots, and you would still stand a real chance to lose the bet you've just made - which is what makes gambling fun. This is because all slot machines use Random Number Generator technology, ensuring that your wins and losses on a slot machine cannot be influenced. Nevertheless, the slot machine RTP and variance combined together are a good representation of what you can expect of it.
As gamblers, it's essential to know our slot machines' payout percentage and which of the loosest slots can come in handy. The bottom line is, playing slot machines is mainly about the entertainment and the thrill they provide!
You should never wager any money on a slot machine that you aren't in a position to lose.
Finally, players should not forget to make use of the free spins offers and all the other deposit bonus promotions available at online casinos! The deposit bonus promotions will enable you to place extra bets, without you having to pay for them.
And if you find any US casino offering you no deposit free spins - you should not hesitate to try them out! Even if you cannot cash out those winnings, it will be an experience that counts!
How to Find the Payout Percentage / RTP of a Slot Game?
Finding the slots RTP is a straightforward process, at least most of the time. If you've found a slot game you like but are unsure of its payout percentage, the first step would be to search for the help section of the game. It's usually found in the corners of online slots, and it's most likely to have a tool, help, info, or book icon.
Once you reach the help/info section of the slot machine, a new window will pop up with all the information about the game. You will be able to find the payout percentage by scrolling through the help section or by searching for "RTP" directly if the window allows.
There might be situations where you won't be able to find the payout percentage on the game itself, which is rather unfortunate. In such cases, you will have to rely on the payout percentage information that reviewers have presented to you.
More importantly, players should know the payout percentage can vary within the game, and it can also be different from one online gambling site to another.
With that said, if you intend to play the game in real-money mode but cannot find the RTP of the game, you should reach out to the customer support of the casino and ask for the info.
RTP vs Volatility in Online Slots

When looking into slots, you will find that the terms RTP, volatility, and variance are all intertwined.
Now, volatility describes how something varies over time, while variance describes the dispersion of numerous things at a given period. This is why we use variance more often, as it's the so-called objective term.
The variance shows us how the slot pays over a given time, including both the frequency and the amount.
Playing low variance slots will result in frequent wins, but the amounts will be smaller. Playing a medium variance slot will result in fairly frequent wins, but the winnings will range from low to high.
Accordingly, playing high variance slots results in less frequent payouts, but once you do score the right combination, the jackpot awards are big!
This only begins to explain how slot games with the same payout percentage can give out different rewards. That is, of course, if you look at it on small amounts wagered, as you should, most of the time.
Yet again, the chances of winning on slot machines are not solely determined by the RTP and the volatility of online slots.
Those that play slots have probably found themselves in a situation where they are playing some of the loose slots, they have found the variance of their dreams, and yet they haven't been rewarded as they thought they would be.
This is because online casinos often impose various limits on how much a player can win or how much a player can cash out from their winnings.
In other words, even if you hit one of the biggest progressive jackpots in the industry, or if it exceeds the casino's max win limit, you will not be able to cash out the winnings at once.
However, this should not stop you from finding out how often a slot machine hits the jackpot. Who knows when the luck may turn in your favor!
What Online Casinos Offer the Online Slots with the Best Payout?
First things first, if you've come here looking to play a penny slot machine with the expectation to win sky-high numbers - we'd like to let you know that your expectations won't be met.
We are not saying it's impossible to win a million while landing on a Mega Joker slot or winning a progressive jackpot; slot payouts can go that high. However, the chances of that happening regularly on a slot machine aren't big.
With that said, there are many casinos that will offer you a chance to win money on the best slots to play online, and sometimes you might win big too!
We've compiled a list of the best online slots for real money with free spins featuring online casinos that offer the highest RTP slots. Speaking of free spins, you can use our links, claim the free spins bonuses, and win some real money on slot machines!
| 🥇 Rank | 🎰 Casino | 💰 Free Spins Offer | 💳 Minimum Deposit |
| --- | --- | --- | --- |
| 1 | BetMGM | 250 Free Spins ($25 Freeplay) | N/A |
| 2 | Hard Rock | 50 Free Spins on NetEnt Slots | N/A |
| 3 | Unibet | 100 Free Spins ($10 Freeplay) | N/A |
| 4 | SugarHouse | 2500 Free Spins ($250 Matched Bonus) | $5 |
| 5 | 888casino | 200 Free Spins ($20 Freeplay) | $10 |
| 6 | DraftKings | 500 Free Spins (Free Spins as $50 in DK Dollars) | $5 |
On Responsible Gambling and Gambling Addiction

One of the main differences between land-based casinos and online casinos is the fact that you can access and be reminded of the responsible gambling policy of the said online casinos at any time.
Most online casinos offer you the chance to set your daily, weekly, or monthly limits.
Playing on penny slots can be fun until it no longer is. Gambling addiction can become a real problem, and if you are having any issues, you should not hesitate to reach out to a professional.
Gambling at loose slots may result in you winning some cash, but it is alright if you don't win any either. After all, gaming should be entertaining, not stressful.
You can choose to play the same game as a free game without spending any real money, or you can opt in to win money too. However, no matter which option you choose while playing online slot machines, you should have fun!
For the same reason, most online casinos offer you the chance to set your daily, weekly, or monthly limits. These limits will help you to gamble responsibly and not spend more money than you can afford while looking for the loosest slots.
That being said, even if you do find slot games with a high payout percentage or they offer a Las Vegas Mega Joker, you should not forget to set a minimum deposit limit, just in case.
To conclude - regardless if you are looking forward to trying out a new slot machine game, you wish to find the best slots developed by Pragmatic Play, you spotted a good deposit bonus, or you are after the highest RTP slot - you should always remember to gamble responsibly!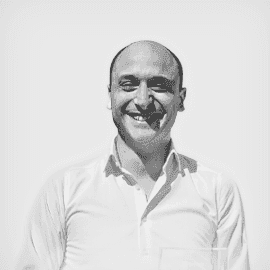 Bio
Political scientist, and gambling expert, I have spent the most part of the last ten years writing about the casino and poker industry. As a professional journalist, I work with FOX News, La Repubblica, the Economist, Politico, and PokerNews. As a gambler, I won money pretty much anywhere in Europe. As a gambling editor, I'll help you do the same.