Disclaimer: This is NOT a family version of Monopoly. Monopoly Live is a live game show that involves real money. To play Monopoly Live online you need to be of the legal gambling age.

---
If you're looking to dive headfirst in the world of live dealer games, then playing Monopoly online is one of the best games to start with. It's packed with fun and thrills - plus as a game of luck, it requires no skill, so anyone can begin playing. All you need to do is find the perfect online casino to play Monopoly Live online!
The game of Monopoly Live has been developed by Evolution Gaming in partnership with Hasbro, the board game and toy giant founded in 1923 by the Hassenfeld brothers.
Staying true to the nature of the world-famous board game. Monopoly Live is an interactive game show based on the technology and gameplay made famous by Evolution's popular Dream Catcher game show. Meanwhile, there are also other live wheel of fortune games like Mega Wheel Casino and Crazy Time.
Available at all the best online casinos that feature games by Evolution, Monopoly Live combines elements of the board game with live game action and augmented reality to create one of the most impressive live casino gaming experiences money can buy.
On this page, you'll find:
Monopoly Live
Virtual Monopoly is one of the most exciting live games online right now. Set in a studio with a live presenter, it brings this classic board game back to life and makes it even more thrilling by adding a real-money edge. Plus, as the number of players is unlimited, you can even play Monopoly online with friends!
The game's divided into two parts: the first is a money wheel, where you'll bet on segments for cash prizes and a ticket to the traditional board game bonus round (part two), which has been remastered for the modern age true Evolution Gaming style.
Play begins with the money wheel, which has six different bets (1, 2, 5, 10, 2 rolls, and 4 rolls) divided across 54 segments (multiple segments for the different bet outcomes). To enjoy this part of the game and win a prize, all you need is to bet on a segment(s) and hope your luck comes in when the wheel stops on the corresponding section.
What you're aiming for is to bet on 2 rolls or 4 rolls and win, as this grants entry to the virtual Monopoly section of the game, and you'll play for bigger payouts and prizes as you move your way around the board, collecting rent and other bonuses.
We won't add any more gameplay details here, as we've covered the Monopoly Live strategy on a separate page- this is a must-read guide if you're going to play Monopoly online, so check it out!
Like most casino games online, you can play Monopoly online with friends, but not against them. Although this goes against the 'inner nature' of the board game, you no longer need to try to outsmart your friends in an auction or paying rent for landing on a property you were certainly going to buy had you only gotten the chance to do so before your friend.
Playing Monopoly Live with your friends against the casino means you can all sit back, relax, and watch each other compete for real money wins and bonus games.
To play Monopoly Live with your friends, you need to:
You and your friends need to have accounts at a gaming website that offers Monopoly Live online. If you don't know where to begin, start from this live casino.
Connect at the same time and open the same table of Monopoly Live.
Place your bet and use the live chat at the top left of the screen to share jokes and comment on the action.
If you want, let the host know you are playing Monopoly online with friends so he can become the 'official moderator' of your semi-private game online.
Just because you're not sitting next to each other doesn't mean you can't be as excited as usual!
How to Play Monopoly Live
When it comes to the house rules, there really isn't a whole lot to learn. Evolution Gaming decided to keep the game as simple as possible - so everyone can enjoy the whole experience from the first spin.
1. The Wheel Game
Place bets on the segment of the wheel on which you think the wheel will stop, and the charming host will spin it for you to find out whether that happens.
The segments include:
Numbers 1, 2, 5, 10. Bet on the right one, win a corresponding bet and start to build up your bankroll!
CHANCE. Get excited, as Mr Monopoly is about to pull a card out of his pocket, which can only mean great things to you - cash prize or multiplier bonus!
ROLLS. 2 Rolls and 4 Rolls segments are available on the wheel and this is where the game really starts.
With numbers and "Chance" all is clear, but whenever the wheel hits "Rolls", players are treated to a new experience.
2. Bonus Round
Many Monopoly board game players will be stoked to find out that the board didn't actually disappear, and neither did Mr Monopoly!
From Super Tax to Jail and Community Chest, all the Monopoly elements players know and love are here.
Mr Monopoly will stomp around the 3D board, granting players prizes, bonuses, multipliers, and a lot more!
Players don't get to build houses or hotels on their property, but watching the bankroll increase with each step of Mr Monopoly is just as fun.
Plus, there are no nerve-racking decisions of whether you should buy or pass once you land on a good property, so consider that part a lot less intense. Every time Mr Monopoly lands on a property, you're granted a prize!
Where to Play Monopoly Game Online With Friends
Players who feel like giving Monopoly Live a shot and amping up their board game night can do so at several of the best online casinos.
The list below includes a selection of our recommended casino sites that offer Monopoly Live online with bonuses for all the players who register an account for the first time.
Oops. No rooms were found..
Online Monopoly Live Bonus Overview
Live dealer bonuses are not as common as other casino bonuses, but you can still find deals to take advantage of at the best online casinos. Here's what to look out for:
No deposit welcome bonuses: A no deposit bonus is free money given by an online casino when you sign up. There aren't any catches (other than providing your signup info), and the purpose is to allow you to try out the games and site in the hope that you'll deposit afterwards.
This type of bonus usually awards $10-30 and is non-withdrawable.
Cash match deposit bonuses: Designed for players who want to maximize their bankroll from the start, a deposit match bonus matches your first deposit, typically by 100%.
However, it does come with caps (max amounts that the casino will match, which can be as high as $1,500) and wagering requirements if you want to withdraw any winnings you make.
Cashback promotions: Most cashback casino bonuses offer you the chance to replay a percentage of your lost money (totally awesome, right), so you get a second chance to win.
A typical cashback promo will provide you with 10-25% of your net losses at the casino back as casino credits, and you can use it on any casino game!
Reload Deals: Like a cash match welcome bonus, reload deals offer you a cash match when you reload your account with a deposit. When playing live dealer games, you're looking for a deposit match that you can use to play Monopoly online for free or a bonus on that game.
Loyalty Programs: Loyalty programs are big at many online casinos, and they are one of the significant ways you can score more for the money you play with. Most award points or special bonuses that you can use to play Monopoly online and other live dealers.
Top tip: Most bonuses won't say straight away if they qualify for live dealer games or not. You'll need to check the terms and conditions for this information, looking for excluded and included games, as well as the game contribution percentage.
It's here that the online casino will list if you can use a bonus to play Monopoly online (and all the other game shows available at live dealer casinos). The game contribution percentage (GCP) will also tell you how much a game contributes to any wagering requirements included with a cash bonus.
Monopoly Online With Friends FAQ
Can you play Monopoly online with friends?

Yes. You can check out some free online multiplayer versions, or you can introduce a real money challenge and turn the classic Monopoly game into a completely different, thrilling experience. If you want a whole new side of Monopoly, play an online version called Monopoly Live, and you'll see what the hype is all about.

As an alternative, there are other similar money wheel games like Crazy Time and Dream Catcher that you can play with friends too.
Can you play Monopoly online?

You can do pretty much anything online, including play games like Monopoly. In fact, online Monopoly can be just as fun as board games, so be sure to give this game a shot. Check out the Monopoly Live version offered at our suggested gaming sites and also other unique live games by Evolution like Immersive Roulette, Slingshot Auto Roulette, High-Stakes Roulette, Blackjack Party and Deal or No Deal Live.

When you play, please do so in a responsible manner and keep in mind that real money is involved.
Can I play Monopoly with my friends offline?

Unfortunately, you can't take it offline, as a real-life host is present in this mode of Monopoly. Even if you download a casino app, you won't be able to switch live games offline modes.
What is the jackpot in Monopoly Live?

The biggest prize in Monopoly live is in the bonus round, where potential payouts reach a sky-high $500,000. Prizes on the money wheel are capped at $200,000.
What are the odds of activating the "feature" in Monopoly Live?

The Monopoly live money wheel has 54 segments, and to reach the bonus feature, you need to bet on and win a 2 rolls or 4 rolls segment.

There are three 2 roll segments, so the odds of winning is 3/54. There is only one 4 roll segment, and the possibility of landing on it is 1/54. As such, betting on 2 rolls provides greater odds, but you'll get fewer board moves in the virtual bonus round.
Is there a strategy for playing Monopoly Live?

As Monopoly live is a game of luck, there's no strategy you can use that will guarantee a win. However, you can hedge your bets to give you the best chance of winning - find out more via our Monopoly strategy tips guide.
Other Popular Live Dealer Games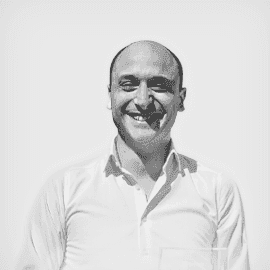 Bio
Political scientist, and gambling expert, I have spent the most part of the last ten years writing about the casino and poker industry. As a professional journalist, I work with FOX News, La Repubblica, the Economist, Politico, and PokerNews. As a gambler, I won money pretty much anywhere in Europe. As a gambling editor, I'll help you do the same.