Evolution Gaming has gone a step further and brought live casino enthusiasts a game they weren't able to play before. Live Dealer Catcher is now available at the best online casinos for US players.
The Dream Catcher money wheel isn't a new invention, but the payouts surely are! So, pick one of the top online casinos to play live Dream Catcher in the US, claim the bonus spins, and enjoy online casino gambling in its newest form!
How to Get Started Play Dream Catcher Live Casino Games
When you think of money wheel games, you probably don't think of anything too fancy. There have been countless Wheel of Fortune shows on TV for ages now, so you'll probably be familiar with the game.
Your opinion may change as soon as you play Dream Catcher, an online-only exclusive you won't find at land-based casinos.
To get started with Dream Catcher live, you need a casino account. And there is no better place to start than the top online casinos offering Dream Catcher live!
Apart from the best casinos list that has this highly entertaining casino game, in our guide, you will be able to find the live casino bonus promotions of the gaming sites and their availability in each state where online gambling is legal.
Moreover, we have prepared a short introduction to the game itself and its software developer, the mobile version of the game, as well as some Dream Catcher strategies.
Best Online Casinos to Play Dream Catcher
Searching for selected games, especially when it comes to live games, is not an easy thing to do. And searching for this Evolution Gaming live Dream Catcher gem can be a challenge for some.
What's more so, to play the Dream Catcher game, you need to be part of a Dream Catcher casino. And instead of going through all the hustle of searching for the right casino for yourself, you can check out the best-rated US casinos below and sign up right away!
Oops. No rooms were found..
Is Dream Catcher Licensed and Regulated in the USA?
As you're probably aware, the laws around gambling in the US are rather complicated, especially when it comes to Internet gambling. Fortunately for casino lovers, there have been some regulatory changes and some US states now allow regular and live casino games.
Pennsylvania, Michigan, New Jersey, West Virginia, Connecticut are among the US states that have fully legalized online gambling in all its forms. However, there aren't any live dealer sections in the casinos available to WV and CT players.
If you want to play live Dream Catcher in the US, you have to be residing in one of the following states:
Pennsylvania: Pennsylvanian casino enthusiasts were able to join the first fully regulated online casino in their state at the end of 2020. To join these legalized casinos today, you would need to be at least 21 years old and a resident of the state of Pennsylvania.
New Jersey: New Jersey was the first US state to legalize online casinos in the mid of 2016. Today, players from NJ have the widest range of options when it comes to online casino games. To play Dream Catcher or any other live casino games in NJ, you need to be 21 years old or older. However, you don't need to be a citizen of the state.
Michigan: Michigan was the last state to join the party and allow live casino games to its residents at the beginning of 2021. The state of Michigan has its own regulatory body that makes sure that the online casinos are safe, fair, and trustworthy. To play this live dealer game in MI, you need to be of legal age.
We also have some good news from Delaware and Nevada, as these two states have passed legislation for legalizing online gambling and casinos. However, at the moment of inspection, online live casino games are not yet available.
What is the Dream Catcher Casino Game?
Dream Catcher is a live game based on the Wheel of Fortune, except it has a bit more complicated rules and higher payouts! To be more precise, Evolution Gaming's gem is based on the Big 6 Wheel of Fortune. It was first released in 2017 and it is a product of collaboration between Evolution Gaming and TCSJOHNHUXLEY.
Dream Catcher is not the first attempt at a live version of these live wheel games. It is, by far, the most popular and interesting game show to play in 2022, offering lots of exciting features and bonus promotions.
If you're thinking of giving Dream Catcher live a go, you should choose an online casino that has the game in its gaming library. And there's no better way to do that than to search for the US casinos that have partnered up with Evolution Gaming.
Live Dream Catcher has a return to player percentage of 96.55% and it is a fair game that is not rigged.
About Evolution Gaming
Evolution Gaming is a Swedish software provider and live-stream of live casino games. They are one of the world leaders when it comes to casino titles. If you have ever been part of live casinos, chances are, you have already played Evolution Gaming games.
The company produces games with the highest quality, and it has partnered with the best live dealer online casinos around the world, including US casinos.
Today, they host over 700 tables with more than 3,000 live dealers in many languages covering a wide range of games that includes also popular hits like blackjack and live baccarat games. And the money wheel Dream Catcher is now part of their impressive game portfolio, for which they have won numerous awards.
Other Live Game Shows to Consider
If you like playing Dream Catcher, you may be into other similar games. This is why we have put together a list for everyone, starting from the newbies to the high rollers. Check out these other live game shows and start your next adventure:
If you like the spinning wheel and you're a fan of live game shows, these game shows may become your next favorites.
Playing Dream Catcher Games on Mobile Devices
One of the best features of this live casino game is the fact that it is fully mobile-optimized for all mobile devices. With that said, if you like playing on-to-go instead of sitting in front of a desktop screen, you should go for it.
We have provided you with the best casinos offering these money wheel games for both mobile and desktop devices. What's more so, you won't have to download any additional applications to be able to play this live dealer game.
Instead, all you need is an up-to-date mobile browser and a stable Internet connection. We have got an important notice for all new players though: make sure your battery is full, and we believe you'll love the experience.
How to Play the Dream Catcher Game?
To play live Dream Catcher, all you need to do is pick a casino that has a live dealer section, find the game, and join to compete and win exciting payouts. Following are some simple tips and explanations of the basic gameplay.
Basic Rules
First things first, we need to take a look at the wheel. Unlike other games, the wheel of Dream Catcher has 54 equal segments. Out of these 54 segments, 52 are marked with 1, 2, 5, 10, 20, or 40. The other 2 remaining segments have a multiplier symbol on them. The 2x and 7x multipliers are only part of the appeal of this game.
Now, before the live dealer spins the wheel, you should try guessing the correct number that you think the wheel will stop on. It is important to know that each number pays out differently.
What's good about this game choice is that the payouts equal the numbers, with 1 paying out 1x your stake, 5 paying out 10x, etc.
In case the wheel lands on a multiplier, the bets remain and the wheel is spun once again. If you guessed the correct number, your bet will be multiplied by either 2x or 7x, depending on what the wheel landed previously. This is how the bankrolls increase.
Another important aspect of the Dream Catcher, especially if you want to win, is the time of occurrences of the numbers on the wheel. Naturally, if you pick a number that is present 20 times, the probability that that's where the wheel lands is much higher than if you pick a number that appears only twice.
Here's a detailed break-down to get a better grip on the wheel:
Number 1 - present at 23 segments.
Number 2 -present at 15 segments.
Number 5 - present at 7 segments.
Number 10 - present at 4 segments.
Number 20 - present at 2 segments.
Number 40 - present at 1 segment.
Multiplier 2x - present at 1 segment.
Multiplier 7x - present at 1 segment.
Now that we've covered the basics of the game, we can take a look at the betting options and strategies.
Betting Strategy
Playing live Dream Catcher doesn't require a specific skill. Nevertheless, there are different approaches for players to win and to enjoy their experience and the extra features of the game. There are a few key points in each Dream Catcher strategy that players should pay attention to. Let's take a look.
High-Risk Strategy
The high-risk strategy involves placing bets 10, 20, and 40, as they only occupy seven segments of the whole wheel. The good news here is that whenever you land on these, you'll have your stake covered. The bad news though, a lot of your spins will go to waste, as these numbers are not very likely to occur.
To stay on the safe side, you can also place bets on 1, 3, and 4. By playing like this, landing on 3 will mean that you don't win or lose, while landing on a 4 will mean you made a profit. Landing on the higher payouts, on the other hand, will get you some of the big wins.
Medium Risk Strategy
A decent medium-risk strategy is to place your bets on 2, 5, and 10. If you sum the number of occurrences, you will get a total of 26 segments covered. This approximately makes your winning chance 50-50.
If you place $2 on the number 2, $1 on the number 5, and $1 on the number 10, you'll make a profit if you win on either 5 or 10.
Low-Risk Strategy
One of the best low-risk strategies is to bet on the numbers 1, 2, and 10. This covers 77% of the wheel, which means your chances or wins are rather high.
However, this gameplay will not get you any of the big winning tickets. But at the same time, you won't lose much from your bankroll either. So if you're looking forward to slowly building up your bankroll, this is the right strategy to go for.
Dream Catcher Casino Sites with Bonuses
Playing live Dream Catcher in live casinos is even better when you can use your first deposit to activate the welcome bonus.
Most slot players are familiar with the deal - grab the welcome bonus that has free spins, and use them on the money wheels. However, to be on the safe side of things, before redeeming any bonus spins, make sure that they can be used for this game.
Once you make sure that the welcome bonus can be applied to this money wheel game, pick the one you like the most, and make the deposit!
| Casino | Software Providers | Casino Bonus | Available States |
| --- | --- | --- | --- |
| BetMGM | Evolution Gaming | 100% up to $1,000 + $25 | NJ, MI, PA |
| Borgata Casino | Evolution Gaming | 100% up to $1,000 + $29 | NJ, PA |
| PartyCasino | Evolution Gaming | 100% up to $1,000 + 25 FS | NJ |
| 888Casino US | Evolution Gaming | $20 No Deposit | NJ |
A Few Beginners Tips on Dream Catcher Live
Without further ado, here are some of the best tips for the newbies:
You are playing a game of chance. This means that there is no 100% safe strategy.
Make the most of the bonus promotions.
If you've played roulette before, you can apply the same logic for the wheel coverage.
Decide which strategy is the best fit for you.
Don't spend more than you can afford to lose.
Frequently Asked Questions
Is the Dream Catcher game real?

Absolutely! Live Dream Catcher is a real game that is taking place in real-time, and the wheel is spun by professionals. The game is licensed by MGA, UKGC, and AGSS, which not only makes it real but fair, and you can even adopt a Dream Catcher strategy if you like.
Can I use all welcome bonuses to play Dream Catcher?

Whether you can use the welcome bonus of your first deposit to play Dream Catcher is up to the online casinos themselves. You should first check the Bonus T&Cs to know if you can use the free chips or free spins on this simple game.
Are there similar games to the Dream Catcher at US casinos?

Yes, there are other live game shows available to US players. Some of these include Monopoly Live, Football Studio, Deal or No Deal, Mega Ball, and others.
How much can you win on Dream Catcher?

How much you win is closely connected to how much you wager, where the wheel stops, and what multipliers you land on. The maximum winning you can make in Dream Catcher is $500,000.
Are Dream Catcher games legal in the United States?

Dream Catcher games are legal in the state of Michigan, New Jersey, and Pennsylvania. West Virginia and Connecticut may be the next states to legalize the money wheel.
Can I play DreamCatcher online for free?

You can't play Dream Catcher live for free, the same way you cannot play any live dealer game for free. Given that a live dealer spins the wheel, you need real money chips to join the game!
Other Popular Live Dealer Games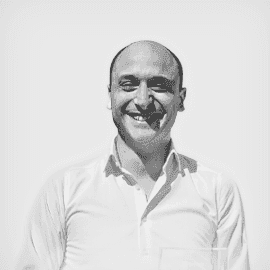 Bio
Political scientist, and gambling expert, I have spent the most part of the last ten years writing about the casino and poker industry. As a professional journalist, I work with FOX News, La Repubblica, the Economist, Politico, and PokerNews. As a gambler, I won money pretty much anywhere in Europe. As a gambling editor, I'll help you do the same.