Roulette comes from a French word, is based on an Italian game, and is played at virtually all land-based casinos in every corner of the globe. So, you can say it is a pretty cosmopolitan game, connecting millions of casino fans worldwide.

We'll dedicate this guide to the live French roulette version of the game - a variant different, but much like European Roulette. In addition, we'll explore the basic differences between these two, and provide you with brief 'how-to guides' and a list of online live casinos where you can safely play French roulette live.
Top-Rated Online Casinos to Play French Roulette Live
Live French roulette can be found at many casinos - whether land-based or online. But online live casinos come with many benefits that land-based casinos are missing. This includes claiming welcome bonus and playing different variants of live dealer games while getting human interaction with live dealers and in the chat feature with fellow players.
As far as live dealer French roulette goes, here's a list of top platforms where you can find the game:
Oops. No rooms were found..
How to Get Started with French Roulette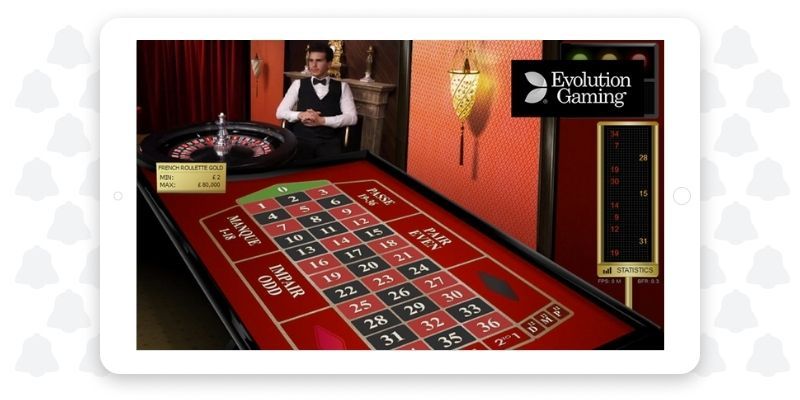 Playing live French roulette has changed over the years, particularly with the advent of live casino sites. All online casinos that offer a live gambling feature will have at least these live roulette versions: American, European, and live French roulette being three of the most prominently featured roulette tables.
Signing up with a live casino and depositing real money are the first two steps you need to take to start playing French roulette. Go to the live dealer lobby and find Evolution's French roulette table. Once you open the game, you can place bets in accordance with your budget and level of knowledge of the game's bet types.
The betting table, live dealer, and roulette wheel are all visible on the screen, as well as your betting chips and other functions that allow you to make small adjustments.
Where Can You Play French Roulette Games in the United States?
Given that the legality of live dealer online casinos depends on state law, playing live dealer French Roulette in the US is a bit more complicated.
Multiple states are considering legalizing live online casinos, but there are so far only three that legally allow it: Pennsylvania, Michigan, New Jersey. However, our list features a number of trustworthy and reliable operators where US players can enjoy French roulette live.
How to Play Online French Roulette
If you've played European roulette, playing French roulette will be familiar territory. The wheel is identical to European roulette and has a slightly different table layout than American roulette, where you have two zero pockets.
As far as the betting table goes, you'll find the same types of bets as in all online roulette tables. Some of these include even money bets (odd/even, red/black), dozens, and, of course, the standard straight-up bet.
If you need more help regarding how to play roulette, this guide will help you to get your more grip on roulette basics. Alternatively, we have the best roulette odds and payouts of bets guide for you to dive deep into this game.
Basic French Roulette Strategy
When it comes to playing French roulette live, there are only a few things that you can control. You can determine the amount of your wager and juggle your bet types. The rest of it is essentially based on chance. However, you can always go through roulette strategy guide, or roulette winning formula to improve your chances to 'win live French roulette'.
There are multiple strategies that profess to posit ways to win at live dealer French roulette. The Martingale System and the Fibonacci strategy are among the more popular, but the truth is there is no real system to beat the house.
Since it is a live game, it only accepts real money bets which start at around $2, so you can start cautiously by placing small wagers. Once you think you're ready to take it a step further, you can move on to advanced wagers dubbed 'called bets'. This group includes several different types of bets including:
Voisins du zero - 'neighbors of zero,' includes the 16 numbers from 22 to 25 around the zero.
Le Tiers du Cylindre - Includes a grouping of 12 numbers from 33 round to 27 opposite the zero.
Orphelins - Refers to the 8 numbers not included in the two aforementioned bets.
French and American Roulette: Differences
Live dealer French roulette features an identical roulette table as the standard online European roulette. The French roulette wheel is also identical to that of European roulette, with 37 pockets, including numbers from 1 to 36 separated in black and red pockets, and the green zero pocket.
You can also see the standard betting grid outside the roulette wheel where players place their chips on the number(s) relevant to their bet.
The game features the La Partage rule, which reduces the house edge to 1.35% when you make even-money bets. That means if your bet loses and the ball lands on zero, you only lose half your bet and receive half back.
French roulette live has the lowest house edge of all roulette variants by Evolution Gaming or any other live roulette software developer. In contrast, the house edge for American roulette is 5.26%, while European roulette has a house edge of 2.70%.
Another familiar betting rule featured by live dealer French roulette is the 'En Prison Rule'. This rule applies when you make an even-money bet, such as Red/Black, Low/High, Even/Odd, and you lose due to the ball landing in the zero pocket.
If this happens, you can opt for the La Partage rule, or have another go where the dealer spins the wheel again for the same bet. The En Prison rule gives you another chance to possibly win on the next spin.
If you love to play roulette games, here are the following games that you may want to consider:
French Roulette Game Software Providers
Online casino operators have had an immense impact in popularizing live dealer games over the last decade. Roulette has also experienced some changes over the years, with many random number generators (RNG) and live roulette variants promoted by innovative developers that cannot be found at your average brick-and-mortar casino.
Evolution Gaming is by far the most prolific creator of live dealer games, with online gaming being Evolution's area of expertise. Apart from live dealer French roulette, online casino sites also provide live dealer roulette tables for Evolution's immersive, lightning, and auto roulette.
Several other notable casino software providers have released French roulette tables, among them NetEnt and Playtech.
Welcome Bonus Offers to Play French Online Roulette Games
Many live casino sites create player bonuses that will encourage a certain type of casino play. Free spins, for instance, are meant to drive traffic toward the casino's slots, while cash deposit bonus offers towards the table games.
Then, some online casino operators make a combined package that includes both bonus spins and a cash deposit offer. The bonus spins and cash funds are likely to be subject to wagering requirements. While the spins qualify only on selected games, clearing the wagering requirements for the cash bonus can be done by playing qualifying table games, including live dealer French roulette.
However, note that something called 'game weighting' applies when you try to reduce the bonus wagering requirements. It refers to the value of your bet toward reducing the wagering requirements and is expressed as a percentage value.
For example, playing slots usually counts 100% of your bet amount, while playing certain table games (live French roulette, blackjack, or other roulette tables) may only count 80%, or 50% of the wager, depending on the casino.
Live French Roulette Wheel FAQs
Is Live French Roulette Real?

Yes, live French roulette is played in actual time with a real live dealer and is a different variation to normal live roulette.
Is live French Roulette Online Legal in the United States?

Live French roulette games are currently legal in three US states: Michigan, New Jersey, and Pennsylvania.
How do you play Live French Roulette Online with a real dealer?

To play Evolution's live French roulette game, you need to be of legal age, and reside in a state where live online casino games are legal. Additionally, you must create and verify your account and deposit real money.
Is Live French Roulette Rigged?

No, live dealer French roulette has been tried and tested and comes from a developer - Evolution Gaming - with a spotless record of providing fair games that generate random results.
Can I play live French Roulette Online for Free?

Unfortunately no, Evolution's live dealer roulette tables accept only real money bets. A demo version is not available currently.
Other Popular Live Dealer Games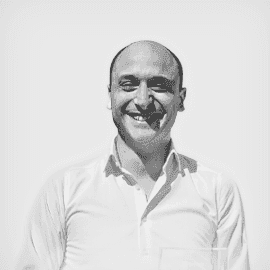 Bio
Political scientist, and gambling expert, I have spent the most part of the last ten years writing about the casino and poker industry. As a professional journalist, I work with FOX News, La Repubblica, the Economist, Politico, and PokerNews. As a gambler, I won money pretty much anywhere in Europe. As a gambling editor, I'll help you do the same.