Out of all the live dealer casino games reviewed on our website, live dealer VIP blackjack is the one that offers the best action and the best experience to the biggest spenders. Available in variants that include casino games like Live Diamond VIP Blackjack and Live Fortune VIP Blackjack, this is a live dealer game suitable only to a small elite of special online casino players.
The appeal of high stakes blackjack at online casinos comes from amplified bet limits and the thrill they bring. VIP blackjack is not one of those games where players worry about the minimum bet. Set in deluxe surroundings, qualified blackjack dealers ensure that players feel privileged and treated like true VIPs...and have the high-level experience they deserve, considering the monster bets they lay on the blackjack table.
In this new guide, you'll learn everything there is to know about this special live dealer blackjack casino game. You will learn what are the best online casinos to play live dealer VIP blackjack, and then move onto more specific aspects like how to play high-limit blackjack, and what makes this blackjack game so special.
To help you understand how a live dealer game works and how to win at blackjack we included also the basic strategy for Diamond VIP Blackjack. There, you will find valuable information that will make your life at the Diamond VIP Blackjack table a lot easier. Enjoy the read.
Best Casinos to Play Live VIP Blackjack
Oops. No rooms were found..
Live Casinos with Diamond VIP Blackjack
In our quest to find the best live blackjack casinos, we found sites that offer mobile gaming and bonuses. We found sites with an attractive interface and smooth navigation. However, we tried not to be distracted and focused only on their live casino section in general.
The quality of the live blackjack software influenced our final top list, especially the VIP area. As you can see, the list contains trusted brands where you can play every casino game you like with confidence and peace of mind. Since you'll be wagering significant sums, it becomes even more essential to do it at the right place.
Have a look at our list of live casinos and pick your favorite. Not sure? You can read our casino reviews before you make the final decision to sign up and play high-limit 21 ad the Diamond VIP tables.
Where is Live VIP Blackjack Legal in the United States?
Availability of live dealer games in the USA is limited at the moment, but that does not mean there are no options out there to play live blackjack online. Some states are currently looking at the possibility of introducing online casinos with live dealer games, so more will surely join the regulated USA market in the near future giving everyone more opportunities to play live blackjack dealer games.
As it stands, only a few states are actively offering live dealer tables.
Currently, only New Jersey, Pennsylvania and Michigan have crossed that finish line, welcoming players to live dealer casino games online. Connecticut and West Virginia will likely soon follow.
Michigan: Internet gaming debited in Michigan just recently, with MI online casino sites adding live dealer games in July 2021. Two major game providers, Evolution Gaming and Playtech, both have studios established in Michigan (Southfield and Detroit, respectively). You can also visit BetMGM or DraftKings from MI.
Pennsylvania: The Keystone State legalized online gambling in 2017, but added live casino content in 2020. All casino sites in PA operate under the jurisdiction of the Pennsylvania Gaming Control Board (PGCB). Some of the blackjack casinos active today include BetMGM, Unibet Casino, DraftKings and BetRivers. The live games offered at these sites is intended for players who are 21 or older.
New Jersey: As a trailblazer in the USA igaming scene, NJ regulated online gambling in 2013. The first NJ gambling sites launched a few years later, and they hurried to include live dealer games into their lobbies. Interestingly, a person doesn't need to be a resident of the state to gamble in NJ. They just need to be physically present during gameplay, and be 21 years old at least.
What is Live Dealer VIP Blackjack
Live VIP Blackjack is a format of live dealer blackjack games with high betting limits. As a result, those who play live blackjack in a VIP setting experience an intense session with greater excitement and bigger payouts. Since these are high stakes live blackjack games, the VIP live dealer tables often provide greater privacy for players willing to take risks and invest more than average online customers.
Minimum and maximum wagers are higher than regular live blackjack, but the same house rules apply. Evolution Gaming's standard lineup of blackjack games is no different from the VIP variant in terms of gameplay structure. Exclusive live blackjack tables offer high-roller-friendly casino gameplay, but not only in the betting aspect.
You will find that Diamond VIP blackjack games with live dealers feature upscale-looking studios. The dealers themselves wear exclusive outfits and behave in a less casual way compared to other popular games.
Another characteristic of streamed VIP blackjack is that they tend to attract a smaller number of players. These expensive games are not as busy as conventional versions of blackjack. They all feature seven seats, and most of them might be taken at peak hours, but rarely all. As a result, the atmosphere revolves around selected like-minded patrons with a big bankroll. It is a classy ordeal, one might say.
A Live Blackjack Game for High Rollers
As we've pointed out earlier, the main trait of Diamond VIP blackjack games is the raised betting limits. They are designed to please the VIP crowd. It is likely that average players will struggle to feel at home playing at the exclusive blackjack tables. On the other hand, the gameplay itself does not differ from standard live blackjack options.
If you take a seat at the VIP live blackjack table, you will encounter considerably higher minimum allowed bets, while default maximum bet limits are kept at a high range as well. To be fair, online casinos can tinker with the limits, so minimums and maximums can depend on the operator.
In general, playing blackjack as a VIP means you will need to stake $50 as a bare minimum to enter the blackjack game. Some tables set their lowest limits at several hundred, while the highest stakes go up to $20,000 per round in private settings. Moreover, it is not a surprise to find options that cap the maximum bet at $2,500 or $5,000.
High Stakes and Risk
Playing high bets means taking high risks, and that is arguably what makes high-roller live casino games particularly attractive for players with a lavish bankroll.
Luxurious studios, elegant dealers and decorated tables used in live blackjack suit the lifestyle of VIP online casino players.
Such people are typically loyal casino customers with a stable bankroll despite staking significant sums for the sake of entertainment and thrill. Of course, big spenders do enjoy the gameplay, but they come back to the tables for the buzz, for the rush of betting with audacity.
USA players willing to join one of the VIP blackjack tables are likely to experience suspense and enthusiasm in a unique way. Titles like Live Blackjack VIP and Diamond Blackjack by Evolution Gaming are perfect examples of high-roller-focused live casino products thriving on the igaming scene.
Unless you can afford to lose
a lot of money
, we advise you not to play live dealer blackjack in a Diamond VIP setting. If you are on a budget, other alternatives like
Live Blackjack Party
by Evolution Gaming may be a better choice.
How to Play VIP Blackjack Online
One of the conveniences of playing Live VIP Blackjack online is the familiarity of its rules. The game fully adheres to the classic game of 21, in which the main goal is to beat the house with the strongest hand without going bust.
Only seven players are allowed to take part in the main game. Since the point of high-stakes play is exclusivity, VIP blackjack live dealer tables do not carry the Bet Behind functionality. Therefore, there are no specific rule variations you need to be warned about. Nevertheless, we are happy to go over the game structure and remind you how live dealer blackjack works.
Launch the game at a trusted USA casino site and find a free seat. Live VIP Blackjack has seven seats, so if all of them are taken, you will need to come back at a later time and try again.
Pick from offered coin values and make your Ante bet before the time runs out. Side bets are available, but you need to place the main bet first before you can wager on Perfect Pairs or 21+3.
With all bets locked on the table, the dealer will start distributing cards to seated players. Each player received two cards facing up. The dealer places two cards on their position as well, but one of them is facing up.
In the next stage of the round, the players get to act on their hands. Those with a natural blackjack receive a payout right away. The players with extra bets also receive a settlement for their wagers. Others need to choose an action: Hit, Stand, Double Down or Split. Only if the first two cards make a pair, the player can split. Split and Double Down require an additional wager.
The round continues with the dealer revealing their second card. The dealer must draw on 16 or under and stand on 17 or over. Whoever has a hand with a total higher than 21, loses automatically. The one closest to 21 or equal to 21 is the winner, obtaining a corresponding payout for their previously placed initial wager(s).
If this is the first time you approach a real blackjack table and you don't know how the games of live dealer blackjack work, we prepared for you a rundown of how to play blackjack where you find precious info to understand how the game plays.
How Many Decks
Live dealer VIP Blackjack uses eight decks of 52 cards. The decks are regularly shuffled, and the rounds are synched and streamlined, ensuring an uninterrupted flow of bets and actions.
The dealer carefully slides the cards out of the shoe, and the process is just as authentic as it is in any land-based casino. Playing against an 8-deck shoe may sound like a challenge, yet proficient blackjack players rarely shy away from these games.
The House Edge
The house edge for the live dealer blackjack casinos increases when there are more cards in play. However, using eight decks for blackjack has become the standard for most leading game providers in the live casino genre.
Other features may also have an impact on the house edge, as well as the player's style and actions. Live VIP Blackjack comes with an RTP of 99.28%, ideally. We say "ideally" because selecting any of the two optional side bets will lower this return percentage. For example, on the Perfect Pairs side bet the house edge stands at 4.10%, whereas risking it on the 21+3 side bet, you'll play against a house edge of 3.70%.
VIP Blackjack Tables
Evolution Gaming's line of games with high bet limits includes several options: Diamond, Platinum, Grand and Fortune VIP blackjack tables. Each of these variations achieves its exclusivity outlook in a different way. You can distinguish them by the studio interior and the dealer's outfit. In addition, they don't feature a uniform range of starting bets, and some include specific features that others don't.
Live Diamond VIP Blackjack is characterized by a purple setting and a private members' room. It was designed with elite players in mind, boasting the highest limits of all VIP options apart from the Salon Privé titles. Bet Behind is not available, and due to the upscale circumstances in which the game is played, the table is rarely crowded.
The streaming quality is impeccable, and patrons can make use of Pre-Decision, Perfect Pairs and 21+3. Usually, the betting range is $1,000 - $5,000 per round if you want to shine like a diamond.
Live Platinum VIP Blackjack is hosted by the company's finest croupiers, featuring unique copper-grey branding and coloring. It stands lower than Diamond VIP Blackjack and Grand VIP in terms of the entry wager and focuses on fast-paced gameplay. The game's main selling points are the side bets and the "Deal Now" button, ensuring fast gameplay. Mind that this version features single camera angle coverage.
Live Grand VIP Blackjack sports a rich red and gold theme. This one comes with a slightly lower minimum bet compared to the Diamond VIP Blackjack version, yet delivers the same top-end live gaming experience. There is no Bet Behind, and the game supports a multi-camera view for an immersive experience. Wagering starts at $500, going up to $5,000 per round.
Live Fortune VIP Blackjack is an attractive, luxurious-looking game with professional dealers and a burgundy-felt table. The gameplay can take place on a shared floor or a more private section and allows Bet Behind, Perfect Pairs and 21+3. This version is basically a mirror of the Platinum setup but with an oriental theme.
Live Silver VIP Blackjack embraces a cold blue theme with metallic highlights, delivering yet again a posh environment for players with deep pockets. However, this is the most affordable of all VIP tiers in the Evolution-powered lineup. Game rules and available features remain the same (dealer stands on 17, blackjack pays 3:2, eights decks in play, two side bets).
Side Bets in VIP Blackjack Live
Some players find that, without optional wagers, live blackjack games tend to become a bit too repetitive. Game developers like Evolution Gaming create side bets to add to the games to prevent this, hoping to up the excitement and offer the players potential for big payouts. Of course, it is always their decision whether to use that potential or not. VIP Blackjack live dealer tables provide a few options the player can accept or decline.
When the dealer holds an Ace, the player is asked to take the Insurance bet. They can refuse and move on with regular gameplay or make an additional bet worth 50% of the Ante. If the dealer turns out to have blackjack, the player wins the Insurance bet and a payout of 2:1, as a consolation for losing the main wager.
Addition, all previously described VIP Blackjack live dealer games have 21+3 and Perfect Pairs additional bets enabled. Here is a quick breakdown of how they work.
21+3 Side Bet
The 21+3 option becomes available as soon as the main wager is placed. To win in this aspect, the player must form a three-card poker hand which consists of their two initial cards and the dealer's up-facing card. Three cards can create authentic poker combinations with different payouts, as presented:
Flush – three cards of the same suit – 5:1
Straight – three consecutive cards – 10:1
Three of a Kind – three identical cards – 30:1
Straight Flush – three consecutive cards of the same suit – 40:1
Suited Three of a Kind (Suited Trips) – three of the same cards of the same suit – 100:1 The bet is settled after the initial deal.
Perfect Pairs
The Perfect Pairs option requires the player to have a pair in their two-card hand. One can bet on this optional wager right after the Ante, and the bet is resolved once the cards have been distributed to all seated players. Since there are multiple outcomes, each combination results in a different payout. Therefore, we can distinguish:
Mixed Pair: a red/black pair – 6:1
Colored Pair: two cards of the same color, but of different suit – 12:1
Perfect Pair: two cards of the same suit and rank – 25:1
Diamond VIP Blackjack Basic Strategy
The game uses eight decks, replaced once ¾ of the shoe has been dealt. The correct way of playing a game with said configuration is to use the optimal blackjack strategy. There is a right decision for every situation, and you can find it in the strategy charts.
Blackjack players usually don't experience long losing streaks, but it is still important to remember that safe gambling practices apply even with increased stakes. By following the basic strategy, you improve your chances of winning. It's not necessary to remember anything by heart, as you can always refer back to the sheet.
After a while, you should be able to repeatedly make the correct decisions after analyzing at your hand and the dealer's up card. Another simple yet important tip to remember is to avoid Insurance. A payout of 2:1 may look promising, but the odds behind this indicate otherwise.
Ultimately, VIP players should master a good bankroll management strategy as well. Just because one is a high-roller doesn't mean they have an inexhaustible source of funds. The good news is that not even all VIP options are the same. High limits in deluxe live blackjack games start smaller and then rise up, so different player profiles can play within their capabilities. If you are just beginning to raise your thresholds, consider playing Live VIP Blackjack before moving on to the Diamond VIP option.
Other Blackjack Games Available at Live Casinos
Most online casinos know very well that the popularity of blackjack is timeless. That is why USA-licensed operators strive to offer this game in a live dealer format wherever possible. Not all players are high-rollers, so you will have no trouble finding live blackjack with standard wager values.
The classic, traditional version of 21 is available at leading sites such as BetMGM, Unibet or Borgata Casino. However, if you feel like you might want to try something different and more interactive, Live Blackjack Party stands out as a plausible choice.
Another example is Infinite Blackjack. In this game you can bet low stakes (from $1). Also, there are no seats. This means unlimited players can join at the same time. Infinite Blackjack also offers Bust It and Hot 3 side wagers, seldom found in other live blackjack games on the market. Multiple camera angles, a simplified interface and a Six Card Charlie rule make this game stand out.
Finally, you could even try Low Stakes Blackjack, which is a great option for those looking to enjoy themselves playing blackjack with small stakes.
Frequently Asked Questions about VIP Blackjack Tables
What is VIP blackjack?

VIP blackjack is a term that describes blackjack games with high wagering limits, suitable for ambitious players, rarely casual bettors. Game rules do not differ from classic blackjack, and there are even side bets to look forward to.
Can I play blackjack VIP online for free?

No, you can only play live dealer blackjack for real money. Standard live casino games pose a severe expense for the casino operators, and VIP versions are more so. Exclusive studios are expensive to decorate and equip, while specialist croupiers receive salaries for their work. Due to production costs, it is simply not possible to provide free games.
How much does it cost to play at VIP blackjack tables?

Blackjack tables for VIP customers accept bets higher than average. These are high-risk, high-reward games where participants need to stake at least $50, often $100 or $250, to take part. The costliest options go up to $1,000 per round.
Is live VIP blackjack rigged?

No, the developers do not rig their live games. Their software is tested and approved by third-party auditors. What is more, you can see everything the dealers are doing at all times.
Other Popular Live Dealer Games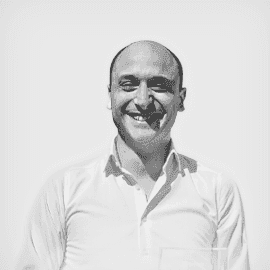 Bio
Political scientist, and gambling expert, I have spent the most part of the last ten years writing about the casino and poker industry. As a professional journalist, I work with FOX News, La Repubblica, the Economist, Politico, and PokerNews. As a gambler, I won money pretty much anywhere in Europe. As a gambling editor, I'll help you do the same.