Playing Infinite Blackjack live means playing whenever you want and for however long you want. Online Players no longer have to wait for a free seat at the blackjack tables. You can sign up for a casino, join a live Infinite table, and start with the same initial cards as everyone else.
The team of CasinoSmash has put together guides on everything you need to know about live dealer games, including the Infinite Blackjack variants. Take a look at the best US casinos to play this live dealer game and pick the one you want to be part of.
Infinite Blackjack Online Tables
Looking for the greatest live casino blackjack tables is not the easiest task. And as thrilling as this game sounds, it is not easy to find it, especially not in the US.
This is why we have gone above and beyond to create the list of top US casinos with the best live games menu. You can now also check out what strategies your fellow blackjack players use, which bonuses are available, and how to play your next game round!
USA Online Casinos to Play Infinite Blackjack
Players now have the opportunity to play live blackjack with an unlimited number of players at the greatest licensed USA online gambling sites.
There are only a few things you need to do before you can place your initial bets. The first thing is to find the casino that you like the most. The better the casino, the better the playing table games experience. The next is to make a deposit which will enable you to place bets. Finally, you should take a look at the bonus promos and redeem the ones that seem worthy.
Only players from MI, PA, and NJ are eligible to sign up at these casinos and enjoy live dealer multi-game play.
These are the top Infinite Blackjack casinos for US players:
Oops. No rooms were found..
How to Play Infinite Blackjack
Playing Infinite Blackjack with a live dealer is just what you need when there are no seats free at the regular live blackjack games.
However, apart from the official blackjack rules, you'd need to know a few more things to be able to play and win at Infinite Live Blackjack. The Six Card Charlie rule is only one example of the differences.
To play this exciting game you need a casino account. And while picking one, don't forget to look for the casinos that have partnered up with Evolution, since that's the only way you'll be able to play this game.
Once you create your account and find this game, you can join it and the live dealer will be waiting for your initial bet. The software allows you to enter full-screen mode, so you can see the digital table and the dealer in a better resolution.
You'll also be able to see your game history, change the game table, check the game rules, the bet limits, and go for the responsible gaming button. However, before you start playing, you might want to look at the table rules and the variety of side bets.
Table Rules
The decisions to Stand, Hit, Split, Double, and Buying Insurance are all used as in regular live dealer blackjack. The difference here is that the dealer must stand on 17. Blackjack pays 3:2, insurance pays 2:1, and there is no surrender.
The game is played with 8 decks, and there's a double down on any 2 initial pairs. The initial cards of equal value must be split, and only one split per hand is allowed. There's a single card after split Ace.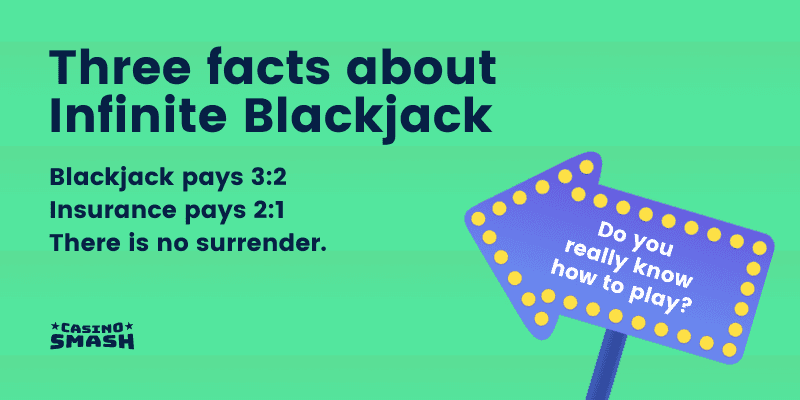 Want to know when to double down in blackjack after split? Well thankfully there is no draw to split aces and no double down after split in Infinite Blackjack. Moreover, what is insurance in blackjack? Insurance buy is provided when the dealer shows an Ace. Additionally, the dealer checks for Blackjack only on Ace.
Main Differences between Regular and Infinite Blackjack Tables
The first difference is that you no longer have to wait for a free seat. Everyone starts with the same initial pair, meaning that there's an unlimited number of gamblers that can join, which is rather uncommon for live games.
The next difference is the Six Card Charlie feature which is unseen at other real dealer games. There are also 4 side bets available:
Hot 3 side bet
21+3 side bet
Any Pair side bet
Bust It side bet.
Another difference is that you are playing against other players, rather than the dealer. And being able to see the decision of the rest of the players at the same table only adds to the charm of this game!
What Makes Infinite Blackjack Stand Out?
The Six Card Charlie rule is what makes Infinite Blackjack unique from the rest of the blackjack games! The Six Card Charlie rule is straightforward - if players have 6 cards that don't sum up to over 21, you win. It doesn't matter whether the dealer gets blackjack or not.
In this live game, the total bet goes up to $5,000 which is more than enough for high rollers. Players with a small bankroll can place wagers as low as $1 and still play for winning combinations. Another thing that makes Infinite Blackjack better than the rest of the branch is the RTP of 99.74%.
Best Strategy to Win at Infinite Blackjack
The way you play Infinite Blackjack is majorly dependent on the rules of the game. Therefore, if you want to maximize your winnings in the long run, you shouldn't use side bets. This is only because playing a side bet increases the house edge.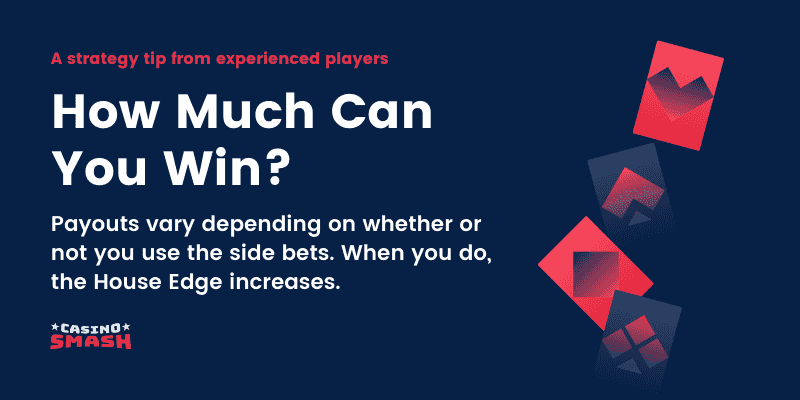 However, if you are looking for short-term wins, the optional side bets will become your best friends. Check out the house edge, compare it to the odds of the perfect pairs bet, and take your chances! What's more so, you can switch tables and place other ordinary bets as you please.
Each game has its own game number. You should remember this number, as you can then use it to refer to your game round, in case you need to contact customer service.
Instead of playing a traditional game with no side bets, Infinite Blackjack allows you to place up to 4 different side bets. Let's take a look at this enhanced version of the classic game and see what are your options:
Hot 3 Side bets
This side bet is based on the player's first cards and the dealer's up card. Your chance of winning this side bet is 23.78%. The RTP is 94.60%, while the house edge is 5.40%
Bust It Side Bets
This side wagering option is all about the dealer busts. Players should keep in mind that the dealers have to play a soft hand on 17, which means the probability of going bust is lower. The RTP is 94.12%, while the house edge is 5.83%. Busting the dealer with 8 or more cards comes with a payout of 250:1!
21 + 3 Side Bets
With this side bet, you win if your 2 cards and the dealer's up-card create 3 cards of the same value, a straight flush, a straight, or a flush. The RTP is 96.30%, while the house edge is 3.70%. This bet has the lowest house edge of all options.
Any Pair Side Bets
Here you're betting on the player's suited pair hand, just like you'd make pair bets. The RTP is 95.90%, while the edge is 4.10%. A non-suited pair pays out 8:1, while a perfect pair pays out 25:1.
Other Live Casino Games to Consider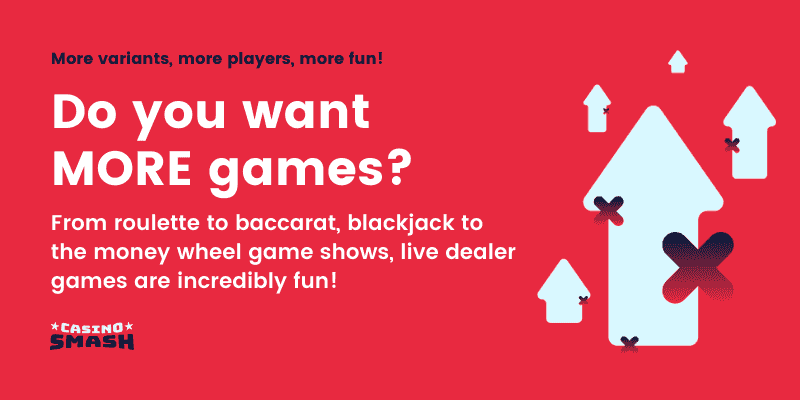 If the betting time expires too soon, or you want to check out other game tables, you should try playing:
Finally, no matter which game you choose, you should not forget to gamble responsibly and only play within your means.
About Evolution Gaming
Evolution may be the best software developer to try your luck and get the same suited trips. They have developed hundreds of live dealer and regular table games, and their portfolio only keeps getting better!
Evolution Gaming's gem, Infinite Blackjack, has revolutionized the way live dealer blackjack is played by more than one means!
Other Live Dealer Games to Consider Like Live Infinite Blackjack
Questions Beginners Ask About Live Infinite Blackjack
Is Evolution Gaming Infinite Blackjack safe?

Playing Evolution's Infinite Blackjack games is safe as long as you're playing on properly licensed and trustworthy sites. Pick one out of the recommended real dealer casinos above and your experience will most definitely be a safe one!
What is live dealer Infinite blackjack?

Live dealer Infinite blackjack is a game played with a real dealer in real-time. You are seeing the action unfold in real-time through HD video quality streams and you are placing bets and betting through the special casino software.
What is the RTP of Infinite Blackjack?

The RTP of live dealer Infinite blackjack ranges from 97.30% up to 99.50%. However, it is important to know that the return to player percentage differs from one casino site to another. Otherwise, the live blackjack game has the same RTP percentage.
How many decks does infinite blackjack use?

Infinite blackjack normally uses 8 standard decks of 52 cards each. Other versions of blackjack may use a different number of card decks.
Can I play in the browser window or do I need to download a casino software?

All USA casinos are available to play in the browser, so you don't need to download any software to access the blackjack games with a live dealer. Downloading an app may be necessary if you want to try playing Infinite Blackjack on mobile.
Is Live Infinite Blackjack available in the United States?

Yes, Infinite Blackjack is available at all the licensed online casinos that have partnered with Evolution Gaming.
Other Popular Live Dealer Games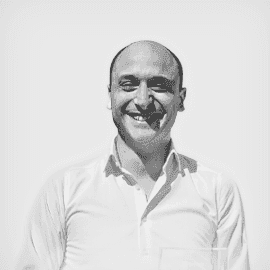 Bio
Political scientist, and gambling expert, I have spent the most part of the last ten years writing about the casino and poker industry. As a professional journalist, I work with FOX News, La Repubblica, the Economist, Politico, and PokerNews. As a gambler, I won money pretty much anywhere in Europe. As a gambling editor, I'll help you do the same.