Though you may not be familiar with the rules or any blackjack strategy, I think it's fair to say you may already be aware of what blackjack is. In terms of card games, the rules of blackjack are very easy to understand — and this is one of the reasons why the blackjack tables are among the most popular ones at Las Vegas casinos and online.

By the end of reading this beginner's guide, you will know how to play blackjack games, the most important house rules, and how to bet when playing blackjack. So, let's get into it and turn you into a real blackjack pro!
How Do You Play Blackjack?
How to play blackjack - or 21 as you may know it - is simple.
The aim of the game is to try and get as close to 21 as possible while having a higher hand than the dealer.
From the initial bet to the end of the hand, it's just you vs the dealer, so you don't need to worry about any other players at the blackjack table. The only exception to this rule is a live dealer variation that we discuss in a page dedicated to the 'Blackjack Party' video blackjack game. That come comes with a few rule variations that aren't relevant at this point.
The Basic Gameplay
The hand begins as soon as all the players who intend to participate place a wager on the table.
Once all the bets are set, the dealer deals one card to all the players in the hand, and one card to themselves. All the cards dealt in this first round are face up.
Right after that, the dealer proceeds to deal another card to the players (face up) and to themselves (face down)
As soon as all the cards are on the table, players need to decide whether to hit or stand. If you 'hit', the dealer will hand you another card, and more if you feel like you require them. If you decide to 'stand', you have decided to stick with the two cards you were dealt at the start.
While many players base this choice on their 'instinct', the best way to decide whether to hit or stand is to rely on the blackjack basic strategy and use maths to understand whether the second card is enough or not.
If your hand adds up to higher than 21 points, you're then bust. This means the player loses the hand and the dealer wins regardless of what the dealer's cards are.
Whether you've decided to hit or stand, and provided your cards add to less than 21, you remain in the game.
As soon as you decide to stop and you are satisfied by the value of your cards, the dealer show their second card and decide whether to hit or stand.
If the value of your hand is greater than theirs, you bust the dealer's hand and you win the game and the dealer pays you. If the dealer has blackjack or is closer to it than you, the dealer wins.
Basic Blackjack Rules

If you're new to the blackjack table, there are some basic blackjack rules you need to learn in order to make the best choices and place bets with the best chances of winning.
Card Values – Each card in blackjack has its own value. Normal number cards are taken at their printed value of 2 to 10. All face cards (King, Queen, Jack) are counted as 10. Aces count as either a 1 or 11, depending on the rest of the hand dealt.
Chip Value – Depending on the online casino you're playing at, the chips may vary. Most casinos use standard chip colours with white chips valued at $1, red at $5, green at $25, black at $100, purple at $500, and orange at $1000.
Some casinos may choose to use custom chip names, so be sure to double-check your bet before starting the game.
Number of Decks Used – In most versions of online blackjack, 6 or 8 deck games are used but this could vary. Typically, the smaller the number of decks used - like a double deck or single deck game - the better it is for you as the player. This is due to the fact that there's a better chance of landing 21 than with a higher number of decks, which therefore increases the house edge slightly.
Although counting cards is not a topic that should be covered on a basic guide like this one, the number of decks in play has a direct correlation with the house edge and the possibility to try card counting techniques to win more money. If you are interested, we have a special guide on how to count cards in blackjack with some useful insights shared by the MIT Blackjack Team.
Hand Types – There are two types of hands in blackjack – the 'soft hand' and the hard hand.
If a hand contains an Ace that's being used as an 11, it's considered a soft hand. This is because if more cards are added to the hand that pushes the value over 21, the Ace can drop to a value of 1 and change the outcome of the game.
Busting – If the cards you are dealt are over 21, it's called 'going bust'. This means the game ends and a new hand must be dealt.
Online Blackjack Terminology and Betting Rules

Understanding blackjack's betting rules is simple. You may find it confusing at first with all the chip values, hand types and card values, but don't you worry, once you learn the basic blackjack rules you can't go wrong.
Hit – Based on what you see on the table, you can choose to 'hit' or take another card from the dealer to change your hand.
Stand – If you have opted not to take any more cards, you can 'stand'. If your hand is worth 17 or more, or if it's valued between 13 and 16, it's a good idea to stand. However, if the dealer's upcard is 7 or more, you may want to change your betting strategy.
Split – If the hand you're dealt consists of 2 identical value cards, you can choose to split them and make 2 separate hands. This means that you'll need to double your original bet to cover the second hand that will be dealt. You can then play through both hands for a chance to win on both.
Splitting Aces and 8 cards is recommended, but never split face cards. There's a better chance of winning with a value of 20 than there is of being dealt two hands of 21.
Double Down – If you're dealt a hand worth 10 or 11, it's usually worth doubling down. This means you'll double your original bet and receive one extra card. However, you can only receive that single extra card and you cannot hit after receiving it.
Surrender – Certain versions of online blackjack will allow you to surrender your cards and receive half of your original bet back, but only if you haven't taken extra cards and as long as the dealer does not have blackjack.
Insurance – An insurance bet is not recommended, but it's a risky side bet that's available to you when the dealer has an Ace for the up card. You'll essentially be betting that the dealer's other card is a 10. If you're right, your bet will pay 2:1.
Even Money – If the dealer's card is an Ace and you've been dealt a blackjack, you may be offered the chance of claiming "even money". This means that you'll receive a 1:1 payout of your original wager before the dealer has a chance to reveal a potential blackjack hand.
Much like the insurance, this is one of those very risky blackjack side bets, and it is not recommended.
The Payouts in Blackjack

While your exact payout will depend on the amount you choose to bet, depending on how you beat the dealer you will be rewarded with higher or lower winning amounts.
If at the end of a hand your cards are closer to 21 than the dealer's your winning hand is paid 1 to 1. If the dealer busts and you do not, then regardless of your hand you will also be paid out at a rate of 1 to 1.
If you are fortunate enough to be dealt a blackjack with your first two cards (an ace plus any card valued at 10), your hand pays out 3 to 2. On most online casino versions of blackjack - including live dealer blackjack games -, you can find these standard payout rules typed on the virtual table.
Any completed hand that has a value equal to the dealer's results in a push, where you get to take your bet back. You bet is also returned if both you and the dealer have Blackjack.
There are, of course, hundreds of variations of blackjack that have switched up the number of decks used, the number of times you can place bets, and even the payout rates listed above. Not to mention the dozens of side bet versions that add unique additional features to the classic game.
Rules for the Dealer's Play
Now that you are familiar with what you can do, it is just as, if not more, important to understand how the dealer will play out their hand. Unlike playing against a random opponent, the dealer must abide by certain play rules both online and in casinos.
Some basic rules most dealers need to play by are as follows:
Hit on Soft 17*
Stand on Hand of 17 or Higher
Hit on Hand of 17 or Lower
(This is a general rule but can differ depending on the online game or the casino you choose for your blackjack games.)
Knowing the rules a dealer plays by in your blackjack games can give you a huge advantage against the house compared to going in without this knowledge. You can use them to guess at the face down card the dealer and maybe not count cards, but make an educated guess on what card you could be hit with next.
Playing Online Blackjack for Beginners: 3 Key Tips
Once you decide to jump into the world of online blackjack, there are a few things to keep in mind. Here are 3 simple tips that you should know before you get started.
Bet Wisely – Always understand which chips you're using and play with a budget in mind. You can't take back a bet once it has been placed so only bet with a clear mind.
Make Quick Decisions – In the case of playing at a live dealer online casino, play quickly and make your decisions incisively. Most casinos will consider it impolite if you take too long when making any betting decisions, quick gameplay is key.
Understanding the Rules – While a live dealer can explain the rules of the game as you play, this slows down the process and should be avoided if possible.
Frequently Asked Questions about Blackjack
What are the basic rules of blackjack?

You play against the dealer, and your cards either need to amount to 21 or be closer to 21 than theirs to win the game. You can find the other basic blackjack rules here, while this gives you a complete blackjack guide.
Is blackjack the same as 21?

21 is just a different name for blackjack, and one of many different blackjack variants which can also include live blackjack. Both have the same aim, which is to reach 21 or as close to it as possible and beat the dealer's hand to win the game.
How many cards do you get in blackjack?

You will receive two cards at first. If you then decide to hit, you will receive as many more cards as you need until you're either satisfied or you've gone bust.
How many people can play blackjack?

2-7 people can play in one blackjack game. But, how many other people are playing makes no real difference to you, because you are only playing against the dealer.
Does the dealer show his cards in blackjack?

The dealer will have a card facing up and a face-down card when he deals the cards. When he reveals his face down card is when the players at the table are all happy with their cards.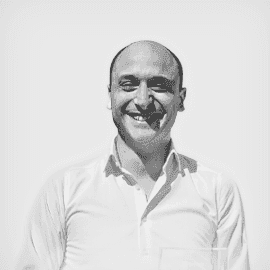 Bio
Political scientist, and gambling expert, I have spent the most part of the last ten years writing about the casino and poker industry. As a professional journalist, I work with FOX News, La Repubblica, the Economist, Politico, and PokerNews. As a gambler, I won money pretty much anywhere in Europe. As a gambling editor, I'll help you do the same.