Transparency is a key factor in setting the reputation of a live casino. If you're playing on a reputable site, you can be sure that it's not rigged. Many sites use third-party auditors who confirm that the games are fair and produce random results.
In this article, you will learn why playing live casino games is safe (provided you know how to pick the right gambling sites), how Random Number Generators guarantee fair play, and why the role of an official gambling commission is crucial to keep a secure environment online.
To highlight the importance of playing live casino games on regulated websites, I will also share details of a famous gambling cheating scandal that has seen inexperienced players lose millions at the poker tables - only because scam players had an unfair advantage over them.
Before we get to the core of this article and we analyse what is a 'good reputation' in gambling and how independent testing practices affect individual players, let me share with you a further reason to explain why the live games you find on all the gaming sites listed here on CasinoSmash are not rigged. It's because there's no need to rig them!
The
online casinos
make money from players through the house edge, so there's no need to cheat anyone. Their revenue stream is
guaranteed
.
The only time when your money might be at risk is if you use an unlicensed or unregulated site.
While there are countries like the United States, where online gambling is heavily regulated to make sure players enjoy their games on safe and fair websites, there are others where off-shore casinos are allowed to operate without any legal controls over their operation and fairness.
On unlicensed websites, it would be very difficult to get help if things went wrong as they wouldn't necessarily have any legal obligation to help customers with complaints - even if they were justified.
How Are Live Casinos Regulated?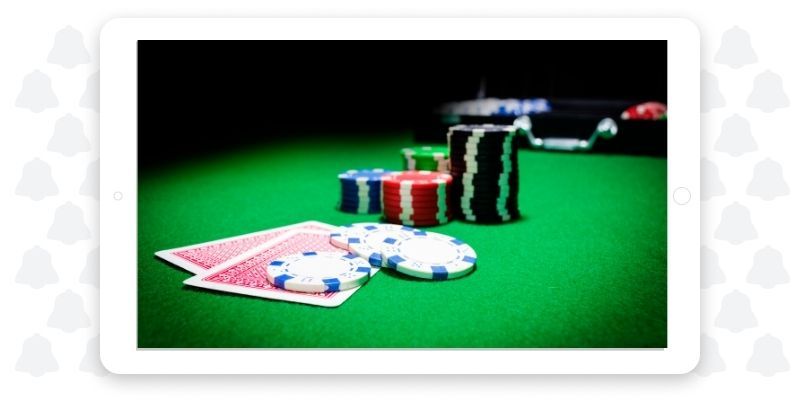 The word "regulator" can be intimidating to hear. After all, aren't regulators there to protect the government and not the people? Well, in this case, it's actually a good thing to have regulators around because they ensure that online casinos and their technology are continuously scrutinized for fairness.
When an online casino is regulated by one of these regulatory bodies, it means that their games are regularly tested for fairness and accuracy. By requiring live casino providers to be licensed by a reputable regulator, you know that they take gaming seriously. They're not just trying to make money off of you; they want you to have fun playing on their platform!
Who Licenses Online Casinos in the United States?
All types of online casino games (including live casino games) available in the United States are regulated at the state level. The bodies responsible for setting the rules and ensure fair play are:
| US State | Gambling Commission |
| --- | --- |
| New Jersey | Division of Gaming Enforcement |
| Pennsylvania | Pennsylvania Gaming Control Board |
| Michigan | Michigan Gaming Control Board |
| West Virginia | West Virginia Lottery |
In order for casinos to hold a license with one of these regulatory bodies, they must pass a series of rigorous tests and security checks so as not to be able to rig their games in any way possible.
If you ever have doubts about whether or not your favorite online casino operates fairly, simply head over to our list of the best live dealer casinos. Each of the sites listed there holds licenses to operate in the United States and is certified as safe and secure by the most trustworthy undefended auditors on the planet.
The Ultimate Bet Cheating Poker Scandal
Still not convinced about the importance of strict and rigorous regulation of online gambling? Read the story that follows to understand why you should never play any games on unlicensed and unregulated websites that do not have a solid reputation not allow independent regular audits.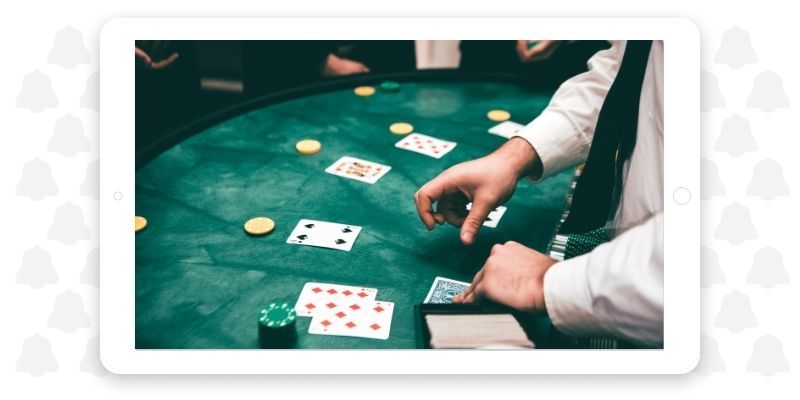 During my time at one of the largest poker publications in the world, I had the unfortunate opportunity to witness first-hand a number of 'cheating scandals', including the infamous episode of Ultimate Bet and Absolute Poker, two skins of the now-defunct Cereus Poker Network.
Between 2005 and 2007, a number of 'super-users' played poker on those websites being able to see the cards of all their opponents - scamming recreational players who 'assumed' that one to be a legitimate network.
Those who lost money as a result of the Absolute Poker and Ultimate Bet poker scams were never reimbursed.
These incidents are still remembered as some of the largest in the history of online poker, and the perpetrators have been identified. Despite this, Ultimate Bet's owner Russ Hamilton and his accomplices were never prosecuted.
The US Department of Justice reimbursed $33.5 million to nearly 7,000 players harmed by the closure, partly recouping the payments that Absolute Poker owed them following Black Friday.
What is an RNG?
As you probably know from other casino games, RNG stands for Random Number Generator. It is a device that is attached to a computer and generates random numbers every time it's clicked or tapped on. Every number corresponds to a specific outcome in the game.
For example, if the RNG generates the number "1" in a game of online poker at live casinos, then that means that the card drawn next will be an Ace. If it generates "2", then the card will be a two and so on until the deck is through.
The RNG for online games can generate thousands of random outcomes per second, which is why all these results are unpredictable.
No online players have seen or know what these outcomes are going to be beforehand. This is key to a fair game.
In live casino games as well as other casino games like the online version of roulette, blackjack, and slots, RNGs are used to determine results before any gameplay begins.
When you click on 'Spin' for example, all you're doing is telling the computer "use your Random Number Generator to spit out some numbers so I know whether I win or lose" - and there is no difference whether you do that playing a roulette game on free play mode or for real money.
When you click the buttons to start the action in live dealer casino games such as roulette or blackjack, however, all you're doing there too is asking the computer - "okay now do this again but this time tell me what happens BEFOREHAND so I can watch the game play as though it's happening live".
Can the Live Dealers Cheat at Live Casinos?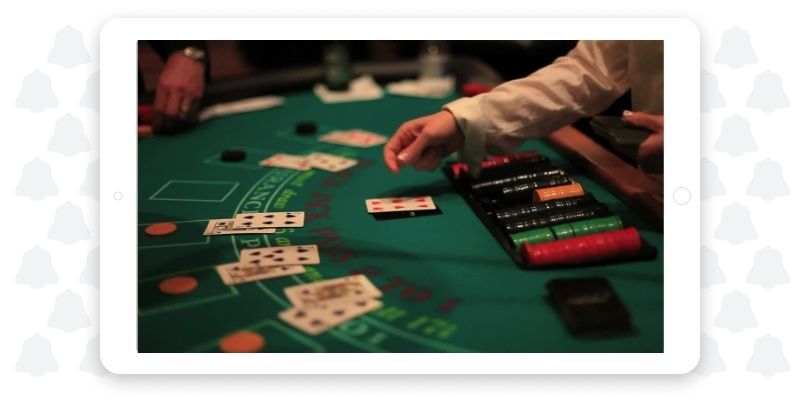 No matter how a few hands play out, the dealer makes his money. Dealers are trained professionals who work for the online casinos and get paid regardless of who wins or loses.
They don't get a percentage of the pot or a percentage of what players lose in live games. This is why rigged games don't make sense at live casinos and a dealer will not be caught cheating.
It's better to think of the dealer as a customer service representative who's there to make sure you have a good time while you play live games.
Most dealers are independent contractors and don't work every hour that their casino is open. Like it happens to their colleagues who work at card rooms and land-based casinos, they are usually scheduled for an eight-hour shift, even if they don't play live games for eight straight hours.
They'll play for three hours and then take 15 minutes off so they can do whatever it is that dealers do when they're not playing cards, spinning the roulette wheel, or hosting game shows like Monopoly Live, Crazy Time,, Dream Catcher and Gonzo's Treasure Hunt.
Live casinos are very concerned with keeping the integrity of their games intact because they know that one accusation could undermine everything they've worked hard to build.
What Can We Do To Play in a Safe Live Casino?
So, what can you do to play in a live casino and be sure no one is rigging games? To ensure that you get the best gaming experience and your losses are due only to 'bad luck', choose the best live dealer casino you can find.
Research and check reviews so you can get better information about why people like a particular casino and why they don't. Don't be afraid to ask questions in case there's anything you don't understand.
And, most importantly—follow the rules. Casinos have their own set of rules and regulations that players should follow in order not to irritate other players or staff. If a player breaks the rules, they may be punished by being asked to leave or even banned from playing at that casino again.
What Are the Most Trusted Online Casinos?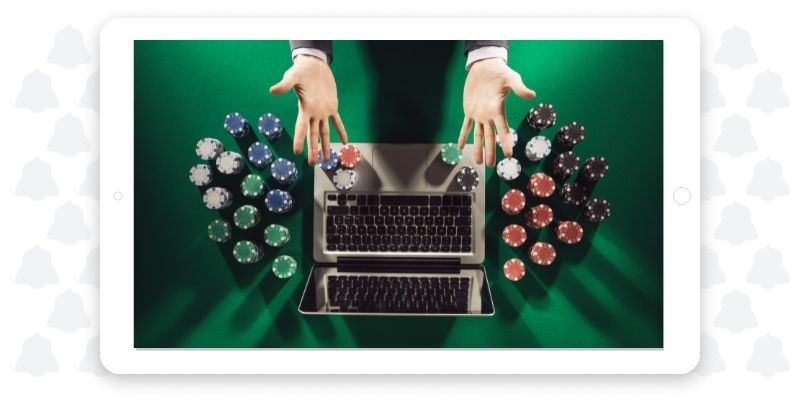 When it comes to finding the right online casino, there are many different factors that you should keep in mind. The most important thing you must do is make sure the casino is licensed and regulated by a reputable authority.
You should also check their reputation and make sure they have been around for a while. If your chosen casino has lots of negative reviews, then this could be an indication that something is not right.
There are many casinos out there that claim to offer you great features and bonuses, but few can actually deliver on their promises.
If a casino does not have any positive reviews or feedback from real people, then it may be an indication that something about them isn't quite right. You should also look into whether or not they have any complaints against them by other players before signing up at their site; this will help protect your interests as well as theirs.
When playing at a live casino be sure to check its reputation online. If you find casinos that are shady, avoid them.
With the rise of online gambling, the issue of rigged casinos has come up from time to time. When you're placing a bet on your computer in an online casino, it's only natural to wonder if you're being taken advantage of by some shady operation.
The question is often difficult to answer because there are so many factors involved. It depends on:
who owns and runs the casino
what kind of Internet security protocols do they use
how well-regarded their brand name is
what independent testing certifies the fairness of their live gamed
what is their reputation when it comes to pay out winnings to live casino players
It's not something that can be done with a single phrase or sentence (except perhaps "No"), but some insight into the question could be gleaned through an examination of the differences between live dealer games and other types of online betting.
If you see that a particular type/brand/style has a bad rap among players and critics alike, then steer clear; even if they're not outright rigging their games there may still be other factors that make them less than ideal for your gaming needs!
BetMGM Casino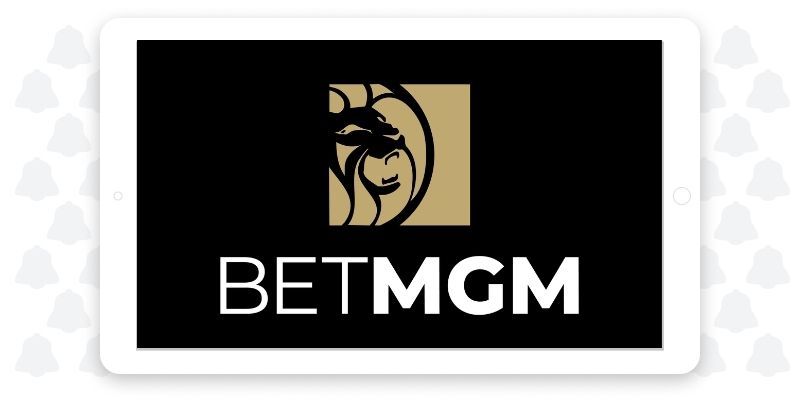 As a trustworthy and respected casino that has been in business since 2020, BetMGM Casino established its place in the industry as soon as New Jersey legalised online gambling. This site is the US online arm of MGM Resorts International and Entain Holdings, two well-known and secure gambling giants.
The operator is licensed in New Jersey, Pennsylvania, Michigan, and West Virginia and now provides live casino games as well as content from top brands like Microgaming, Evolution Gaming, Playtech, XPG, and VivoGaming.
DraftKings Casino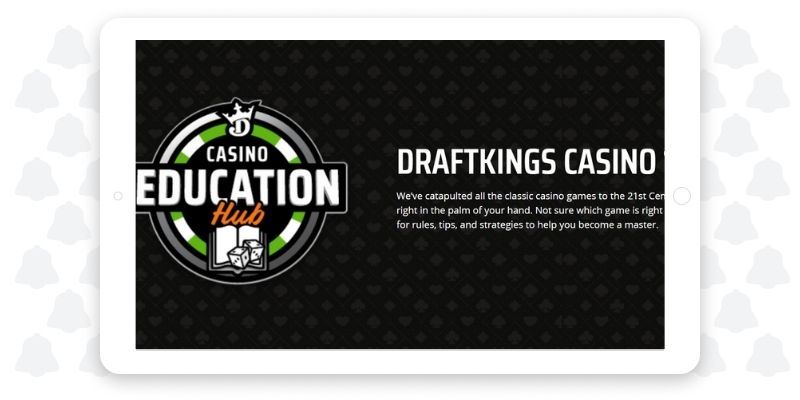 Live Dealer games are available in two varieties on this US-licensed operator. There are two types of tables: shared tables and DraftKings Casino tables.
Shared tables are tables that appear on several websites; DraftKings is one operator that takes advantage of this area. You might think of it as an internet-based casino with several doors, each of which is allocated for a different website. During games on a shared table, you'll play with other people from DraftKings and people from other websites, all at the same time.
DraftKings is the only company in New Jersey that offers a dedicated Live Dealer Studio that is open 24 hours a day, seven days a week. DraftKings tables are built exclusively for their players. Consider it like to the VIP section of a casino, where only DraftKings players are permitted to enter.
Borgata Casino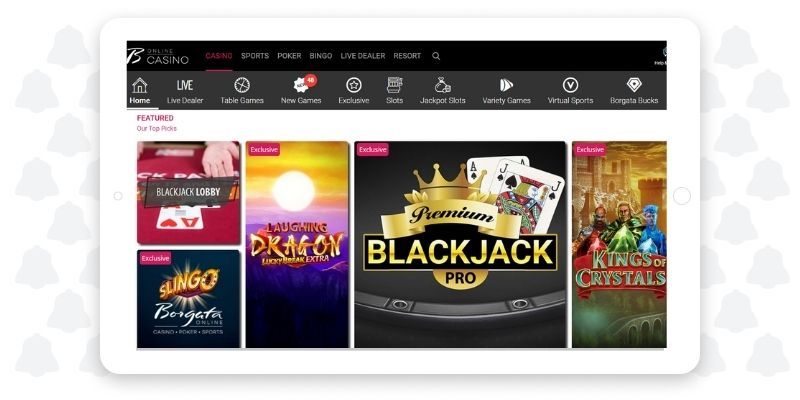 Use this online casino to bring the Borgata experience home with you! With their new online live dealers, Borgata Casino players may enjoy live action of live blackjack, live roulette, live baccarat, live casino hold'em, and more from anywhere in New Jersey.
Customers may watch real money games with live dealers in high-definition, providing an immersive and entertaining experience.
You'll be able to make bets, communicate with the dealer, and even reward excellent service with a tip - just like you would tip a real dealer at a land-based casino!
888Casino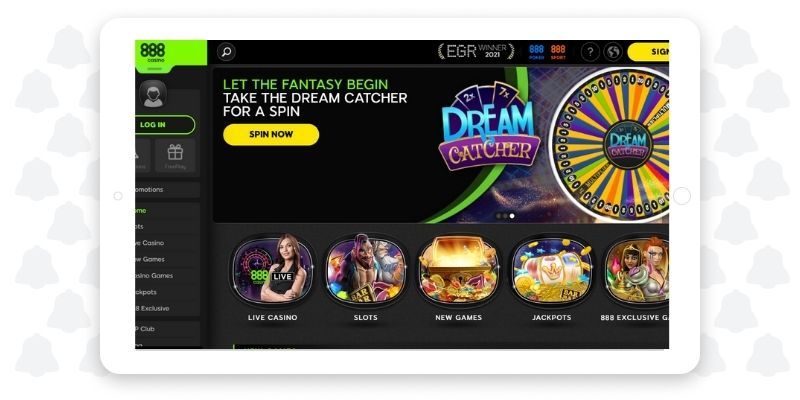 When you play with 888casino New Jersey, you'll be able to enjoy exciting live casino games. This website provides a multitude of engaging interactive live casino games on top of their non-live casino games, with 40 dedicated live tables ready and waiting for you to check out – all showcasing our skilled staff of professional live dealers.
With their demo mode tables, you can see exactly how the live action unfolds. Then choose your favourite game from the site's vast variety of exclusive live dealer tables, and you'll be ready to play for real money. 888Casino features a variety of live games to choose from, including live roulette, live casino poker, live blackjack, and more.
Approved by the New Jersey Division of Gaming Enforcement, 888casino is fully authorised and regulated to provide real money games to all legal age players in the Garden State.
PartyCasino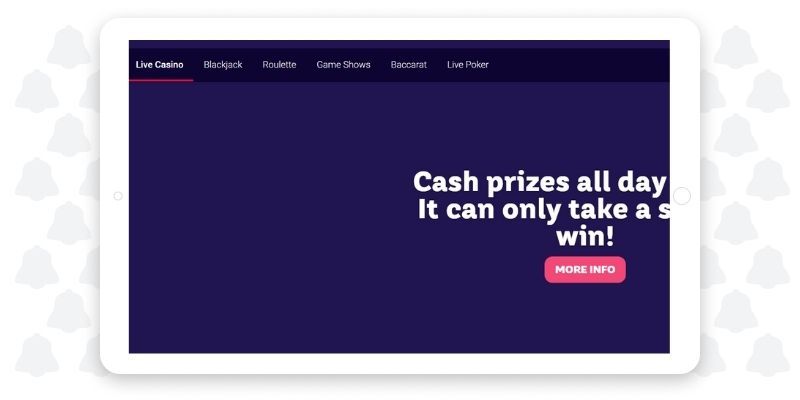 Players from the United States can get even closer to having a real-life casino experience at PartyCasino. They can play a wide range of games in the live casino section.
Some of the most popular casino table games available on this website for real money play include exciting titles like Live Immersive Roulette, blackjack, casino hold'em, baccarat, and Monopoly Live, which are all powered by live casino professionals.
All games are accessible live and in real-time 24 hours a day, with courteous and competent live dealers guiding you through each stage of the action.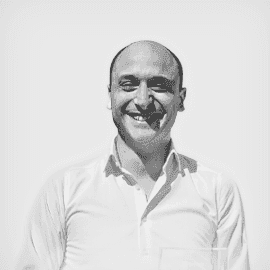 Bio
Political scientist, and gambling expert, I have spent the most part of the last ten years writing about the casino and poker industry. As a professional journalist, I work with FOX News, La Repubblica, the Economist, Politico, and PokerNews. As a gambler, I won money pretty much anywhere in Europe. As a gambling editor, I'll help you do the same.