Dream Catcher is a title created by Evolution Gaming that is part of a new generation of live gaming known as live game shows, which have become increasingly popular - and it's easy to see why!
Live game shows provide TV-style action that puts you at the centre of the game and delivers more fun, thrills, and entertainment than ever before - all while keeping the house edge within reasonable limits. Currently, game shows like Dream Catcher, Monopoly Live, and Crazy Time are some of the most popular types of casino games.
The Dream Catcher is a game of luck, so there's nothing you can do to influence the game outcomes. But that doesn't mean you should throw away your money every time you play. In this article, we present you with a number of Dream Catcher strategies that can help you get better chances to win when you play at online casinos.
While there is nothing that will guarantee your success and a massive win, adopting a high-risk strategy or a low-risk strategy can influence your chances of success at Dream Catcher live. With a few of our Dream catcher casino strategy tips up your sleeve, you might just see yourself maximizing your bets to increase your wins and minimize your losses.
Ready to find out more? Then keep reading the CasinoSmash guide to the best Dream Catcher strategy!
The Best Dream Catcher Casino Game Strategy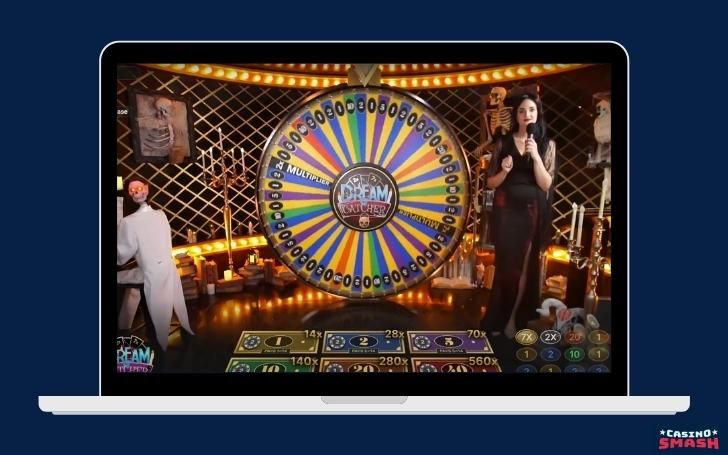 Dream Catcher is a simple money wheel game that any gambler can enjoy and learn to play in seconds. However, like every other game of luck (unlike games of skill like poker or blackjack, where your decisions can balance the impact of Lady Luck ), the moves you make don't influence the outcome.
This means that if you want to know how to win more by playing this game, it's all down to the Dream Catcher betting strategy you employ. There are no strategies that will help you hit the highest-paying segments of the wheel - but there are some betting systems that can assist you in making your money last more when you play Dream Catcher and other live dealer games online.
What Are the 'Betting Systems'?
Betting strategies advise you on how to maximize wins when they happen and reduce the cost of losses. However, none are set in stone because, as we've said, this game is based on luck, and the strategies we're going to discuss are guides alone, not a guaranteed way to win.
Nothing can guarantee a big win on Dream Catcher. You should see this game as an entertaining gaming experience, no a way to earn cash finds.
Before we dive into the betting side of things, if you're a new player, here are the best strategies for learning how to win on Dream Catcher:
Read the game rules and understand how to play: The number one mistake players make with new online gambling games is playing before they've understood the game. Your first move with any new title is to read the paytable and make sure you know how to play.
Play at a licensed casino that pays out: The best strategy for Dream Catcher is to ensure that you pick an online casino that is licensed, fair, and pays out. This way, when you do win, you know you'll get your money.
Use bonuses to increase your bankroll: Whether you're joining a casino afresh or a regular player, always head to the welcome bonus page to see if you can score a bonus offer before you play that'll increase your bankroll. There's no better Dream Catcher game strategy than playing with free spins! If you do get a welcome bonus, do check what terms and conditions are connected to your bonus money. In general, you want an offer that allows you to use the bonus spins on the Dream Catcher game and that also comes with reasonable wagering contributions.
Betting Strategy for Dream Catcher at Online Casinos
If you want to master Dream Catcher winning strategy, then you'll need to understand the game mechanics and payouts:
The wheel has 52 segments + 2 multiplier segments (2x and 7x).
You place bets on where you think the wheel will stop. If you're correct, the game pays out (the payouts are the same as the numbered segment).
There are 6 numbers you can bet on: 1, 2, 5, 10, 20, and 40.
If the wheel lands on a multiplier section, the casino grants a re-spin with the multiplier applied to any winning bets.
Here's the Dream Catcher wheel strategy and the probability of each outcome in a handy CasinoSmash table:
| Segment | Number of segments on the wheel | Payout | Probability |
| --- | --- | --- | --- |
| 1 | 23 | 1:1 | 42.59% |
| 2 | 15 | 2:1 | 27.77% |
| 5 | 7 | 5:1 | 12.96% |
| 10 | 4 | 10:1 | 7.41% |
| 20 | 2 | 20:1 | 3.70% |
| 40 | 1 | 40:1 | 1.85% |
| x2 | 1 | - | 1.85% |
| x7 | 1 | - | 1.85% |
As you can see from the wheel coverage, the most likely outcome is that the money wheel will stop on number 1. Hence it has the lowest payouts, whereas the most challenging bet to win is the number 40, which - looking at the wheel coverage - has a single segment. Therefore the best betting strategies aim to give you a higher chance at a payout by covering more of the wheel.
While this is a playing style that most players may consider 'too conservative' and it can't help you win big, focusing on the closest thing to even money bets can be the best dream catcher strategy to enjoy this game by Evolution Gaming.
Low-Medium Risk Strategy to Play Dream Catcher
Exclusively betting on the lowest payouts isn't the only way to play this innovative online casino game. Some players decide to bet on all numbers on the money wheel as this is a sure-fire way to ensure that you win every round. However, it's a highly variable betting strategy, and you're hoping that a mix of high and low-paying outcomes will eventually balance out to an overall profit.
While covering the entirety of the money wheel 'guarantees you a win', it doesn't guarantee you a profit. Depending on where the wheel stops you may in fact win big or win less than your bet.
Another low-risk strategy is to lay equal bets on segments 2, 10, and 20, covering almost 40% of the money wheel. Or you can increase your coverage even further (nearly 70%) and invest your cash stakes on 1, 2, and 20.
High-Risk Strategy to Play Dream Catcher Live Casino Game
If you've got a more expendable bankroll and are comfortable with higher risks, then go straight for the home run and bet exclusively on 20 and 40.
As you'll only cover 3 out of 54 segments, the chance of winning is only 5.55%, but if your numbers come in, the big win payouts will make it worth it, especially if you hit one of the multiplier segments too!
What is the Best Dream Catcher Strategy for Big Wins?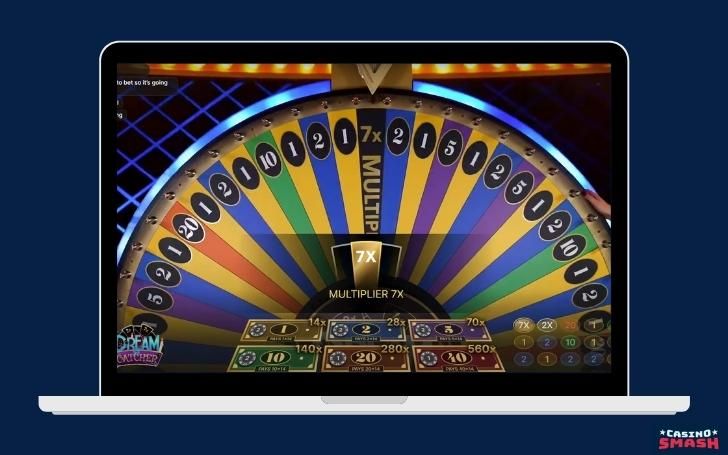 The best Dream Catcher casino strategy is one that you can afford and allows you to enjoy the game while gambling responsibly. Sadly, as live casino games cost more to produce and involve a human dealer, you can't play them in demo mode. This means you can't practice your strategy without cost unless you're using some bonus cash.
On our page dedicated to the best live casino games, you find all the top casino bonus offers to play games online for real money. Some may need a qualifying deposit, while others will come as only bonus funds that are yours as soon as you register an account to play. Before you claim one of the deposit or no deposit bonus offers on the list, make sure the game restrictions and the payment restrictions allow you to play live casino games with the bonus money.
We recommend playing Dream Catcher with bonus spins or bonus cash funds in 'free mode' when trying it out for the first time, so you can see which Dream Catcher casino strategy is best for you.
The Difference in Live Roulette and Dream Catcher Strategy
Like Dream Catcher, Live Roulette is a game of luck, but it's a classic casino game. With 36 numbers on the Roulette wheel, it offers far more betting options and potential outcomes (and therefore odds to master, costs, and risk) than this new generation casino game.
What's more, while Roulette strategies are also betting systems, they tend to stick to the classics like the Martingale, D'Alembert, and Fibonacci Sequence. You can learn more about playing Live Roulette and game strategies for winning Roulette via our dedicated game guides.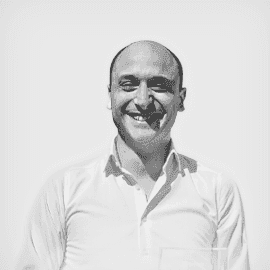 Bio
Political scientist, and gambling expert, I have spent the most part of the last ten years writing about the casino and poker industry. As a professional journalist, I work with FOX News, La Repubblica, the Economist, Politico, and PokerNews. As a gambler, I won money pretty much anywhere in Europe. As a gambling editor, I'll help you do the same.