Instant Roulette is a spin-off of Auto Roulette, a fast-paced version of live dealer roulette. It employs 12 Auto Roulette Wheels and uses European Roulette rules, with a single-zero wheel layout. Evolution Gaming developed the game and brought it to the limelight at ICE 2020 conference in London. 
There are no bells and whistles with live Instant Roulette. The game has no unique side bets, multipliers, jackpots, or extra features like Lightning Roulette. It plays pretty much the same way as the standard European Roulette game except for one distinct characteristic - it has an unlimited betting time. This lets you play at your own pace without worrying about the betting timer running out and pressured into making hasty betting decisions.
We'll give our two cents on whether Instant Roulette is worth a try and go over the rules, features, betting options, and strategies - the usual drill. Before we get into the crux of the matter, we'll present our top-rated live casino sites for playing the Evolution Gaming Instant Roulette game.
Best US Casinos to Play Instant Roulette Online
There are quite a few Evolution Gaming online casinos that accept US players. We're talking about the most renowned provider of live casino games globally, so there's no scarcity of options to choose from as far as playing live Instant Roulette. But comparing so many operators and determining which one is worth it is an arduous process.
One less time-consuming alternative would be to choose one of the live casino sites listed below. Each of them has been vetted by our team for trustworthiness, game variety, banking, and other criteria that we value.  
Oops. No rooms were found..
What Is Instant Roulette?
Instant Roulette is a multi-wheel variation by Evolution Gaming, lauded as the world's fastest live dealer roulette game. The game consists of 12 synchronized Auto Roulette wheels that spin continuously and act as separate RNG programs, with balls dropping sequentially on each wheel.
Downtime is completely eliminated with such a setup, and gameplay is fully streamlined. Players can take their time weighing up their picks in live Instant Roulette because there is no betting timer.
The game follows European Roulette rules and has the standard layout of 37 pocketed numbers, including one green zero. It has the same betting options as the standard version of the classic game, with no extra features or exotic side bets of any kind.
How to Play Instant Roulette
For starters, go to a live dealer casino that offers live Instant Roulette. You won't go wrong with any of our recommendations above. After finding a match, register for an account and make your first deposit. This will get you in line for a welcome bonus that will likely include some free spins. Next, go to the live dealer tables and boot up the game. 
We'll walk you through a typical game round:
When you connect to a table, you'll go into a game studio with 12 numbered Auto Roulette wheels. The game round starts in the usual manner, with you placing your bets on one or more numbers via a simple interface.
To place a bet, click or tap on the coin denomination and select the desirable wager on the screen. You can place bets on the main betting lobby and the racetrack. Once you're done with the betting, press the 'Play Now' button.
The camera angle will zoom in on the wheel closest to finishing the spin sequence. Since there are 12 wheels in total, there's usually always one whose ball is about to drop in.
After the ball lands in a certain number, the sensors will read the outcome and pass it to your interface. If your wager matches the number, you'll win based on the paytable.
Instant Roulette Rules and Features
Live Instant Roulette is a no-frills version of the European Roulette, so new players will get the hang of it quickly. Other than the lack of a betting clock, the game doesn't have any unique elements - free spins, multipliers, or what have you. 
Here are the key features: 
Instant Roulette is an iteration of Auto Roulette, meaning there's no live dealer or host
The minimum bet in this version of live roulette is $0.10, and the max bet is $5,000. This can accommodate any bankroll, including recreational players and high rollers
The house edge is at a standard 2.7%
The history shows only your previous results, not the results of every spin of every wheel
You can save up to 15 bets in the favorite bets menu. You can use your favorite bets in other Evolution Gaming roulette games later on
You can use the 'Re-bet' feature to repeat the wager from the previous round
Instant Roulette Strategy
All roulette games are based entirely on luck, and live Instant Roulette is no different. While there are a few roulette strategy principles, such as correct betting decisions and avoiding sucker bets, those will help you get the best roulette odds and reach the optimum RTP of 97.3%, not beat the house edge entirely. 
Betting Options and Payouts
Instant Roulette offers the same bets as standard roulette. These include the standard betting options plus a few advanced bets like: 
Finale en Plein: A wager on all numbers ending in a zero 
Finale a Cheval: A wager on numbers that end with the same digit (11, 22, 33)
Complete bet: A wager in which all inside bets are placed on one number
In a way, Instant Roulette is like Speed Roulette and/or Lightning Roulette on steroids. When you click 'Play Now', you'll get near-instant results (the bets are settled within a few seconds), so you can rack up some big wins quickly. This is, of course, a double-edged sword, as you can burn your bankroll rapidly in the same manner. 
Instant Roulette Tips and Tricks
Each number on the Instant Roulette wheel has the same chance of hitting. You won't find any pattern to identify and exploit. In no way, shape, or form is the upcoming spin connected to the previous spin due to the random number generation that powers the games.
Still, you can use some roulette tips to increase your long-term ROI. These are mainly related to proper bankroll management, choosing the right online roulette variant, and learning the mathematical odds of each bet. 
How to Win At Instant Roulette
The answer depends on your style of play, budget, and risk tolerance, there's no roulette winning formula. Many experienced players will tell you to take the outside bets and settle for a smaller payout instead of betting on any single number. The Martingale, D'Alembert, and Fibonacci betting systems may provide some structure, but they don't guarantee that you'll score payouts each time.
Other Live Roulette Games
Instant Roulette is one of the most exciting installments in Evolution Gaming's stunning portfolio of live roulette games. If you want to try out something similar, we recommend Lighting Roulette, a live roulette variant that comes with a 500x multiplier, and Immersive Roulette with slow-motion replays and multiple camera angles of the roulette table. Slingshot Auto Roulette might appeal to players who enjoy playing on Auto Roulette wheels in particular, while there are also other roulette variants like American Roulette, European Roulette, French Roulette, VIP Roulette and high-stakes roulette live.
Other Popular Live Dealer Games
If live roulette games aren't right up your alley, there are plenty of other live casino games for you to explore at any of our featured sites. Almost all casino classics are available in live dealer format, including craps, baccarat, blackjack and poker. 
Instant Roulette FAQs
Where can I play Instant Roulette?

You can play Instant Roulette in any of our featured Evolution Gaming live roulette casinos.
Is Instant Roulette rigged?

No, primarily because this live roulette version is developed by one of the most legit providers in the business, Evolution Gaming.
How does Instant Roulette work?

This multi-wheel live roulette version works the same way as any other roulette game using the standard roulette wheel. It features 8 different wheels and doesn't have a betting time.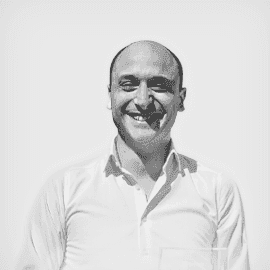 Bio
Political scientist, and gambling expert, I have spent the most part of the last ten years writing about the casino and poker industry. As a professional journalist, I work with FOX News, La Repubblica, the Economist, Politico, and PokerNews. As a gambler, I won money pretty much anywhere in Europe. As a gambling editor, I'll help you do the same.