Dice Duel by BetGames is a simple and fast-paced live dealer casino game where you can bet on 13 different outcomes of a two-dice roll. As a real-time game, its entire action is streamed live in HD, 24/7, with an attractive dealer guiding you through the entire betting round.
If you want to learn more about Dice Duel online casino game, how to play it, and its most important features, you have come to the right place. What's more, we'll give you the best US casinos that offer it. Keep on reading!
Best US Casinos to Play Dice Duel Live Online
Dice Duel is slowly growing its fan base among players, with many more US online casinos including it in their offer. To learn where to play Dice Duel and claim various bonuses, no deposit bonuses and promotions, check out our list of licensed and regulated live dealer casinos in your jurisdiction.
Oops. No rooms were found..
What Is Dice Duel Live?
Dice Duel is an exciting game played with two dice, one blue and one red. It belongs to a group of simple dice games with fast and non-stop gameplay, including tons of betting options.
The dealer will put the two dice in a special box, shuffle, and roll them onto the game table. The winning combo is determined by the number of pips and the die color.
The studio of BetGames.tv is very modern, with the table in the form of a die taking center stage. A clock indicating the time zone and date helps you stay in control of the time spent playing.
How to Play Dice Duel Online
Your Dice Duel live casino adventure begins with you choosing the right casino. At times, that is easier said than done, but not if CasinoSmash has a say in the matter. Only the top operators in the industry can qualify for our list in the first place.
Choose the casino that suits your playing style the most, register an account, and top it with some cash. Head to the casino lobby, search for Dice Duel live, and initiate the game. You'll see a detailed guide in the game itself that will tell you how to play Dice Duel and its main features.
Dice Duel Live Rules and Features
Let's focus a bit more on the Dice Duel live rules and features. The game uses two standard dice with between 1 and 6 pips on them. The presenter will shuffle the dice in the box and let them roll on the table. Before the action gets underway, you need to place one of the many available bets. The game's main bets include those such as which die will have a greater value, odd/even, totals, and many more, while you can also bet on numbers.
The betting round in the game lasts for 30 seconds. Dice Duel odds are fractional, so in front of each bet, you'll see how much you stand to win. For example, the odds for the win of either the blue or red die is 2.25, so for a $100, you'll be looking at another $125 in profits if you get the answer right.
There are over 30 different betting markets to explore, each with its own odds, such as the sum of the pips, if their number will be odd or an even, and much more.
Also, you can combine multiple bets on a single betslip. Once Dice Duel live wager can be combined with another on any other live game streamed from BetGames.tv's studio, such as Lucky 7 or War of Bets. Both bets need to come through to score a win.
The Results page is another interesting feature as it allows you to check past results and possibly note some hotter or colder number streaks.
Dice Duel Live Strategy
Dice Duel live is a game based solely on luck. Nothing can affect the outcome of the throw, so there is no viable Dice Duel strategy.
However, we would like to share with you a couple of Dice Duel tips in subsequent paragraphs designed to help you maximize your win potential.
Dice Duel Live Tips and Tricks
It is safe to say that math is behind all Dice Duel tricks. With fractional odds, the smaller the value, the more likely the bet will come through, although the payout won't be that big. Let's illustrate that with an example. If you place a bet that the sum of the pips will be more than 4.5, you will only get $14 in profits for a $100 bet, which is a considerable risk, no doubt.
How to Win at Dice Duel Live
To learn how to win Dice Duel rounds more often, you'll need to familiarize yourself with the odds for each bet. The riskier the bet, the more you stand to win. For example, if you predict the exact combination of pips of the blue and red dice, you can win $34 for each $1 you stake.
However, the probability of these bets being the winning ones is considerably smaller too. The key to winning is finding the right balance and having Lady Luck smile upon you.
The RTP of Dice Duel is 95%, which means the house edge on average is only 5%. This percentage rate is on par with most other dice-based games, if not a tad bit better.
Other Popular Live Dealer Games
If casino games based on dice are your thing, then you should definitely try titles such as Lightning Dice with a max payout of 1,000x the bet, live sic bo with multiple bet combos, or a fan-favorite at Las Vegas casinos — live craps.
If you're looking for alternatives to dice games, you can always try live roulette and its many variations, such as Slingshot Auto Roulette, Lightning Roulette, Immersive Roulette and Double Ball Roulette.
Similarly, live blackjack has multiple different variants which include Blackjack Party, Lightning Blackjack, VIP Blackjack, High Stakes Blackjack and Low Stakes Blackjack.
Dice Duel Live FAQs
Where can I play Dice Duel live?

You can locate Dice Duel live in almost all US-licensed online casinos. If you are looking for the ones with the best games, generous bonuses, and promotions, look no further than our list of recommended sites.
Is Dice Duel live rigged?

No, it isn't. Dice Duel comes from the masterminds at BetGames.tv, a renowned provider of real-time casino games licensed in multiple jurisdictions worldwide. Also, the casinos that offer the game have all been certified by state regulators.
How does Dice Duel live work?

Dice Duel is a pretty straightforward game. You have two dice that a presenter shuffles and throws on the table. The dice produce 36 possible combinations. Your job is to guess which of these combinations, based on the number of pips on the dice, will result from the dice roll. The game is streamed live in HD quality 24 hours, seven days a week.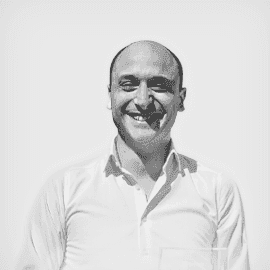 Bio
Political scientist, and gambling expert, I have spent the most part of the last ten years writing about the casino and poker industry. As a professional journalist, I work with FOX News, La Repubblica, the Economist, Politico, and PokerNews. As a gambler, I won money pretty much anywhere in Europe. As a gambling editor, I'll help you do the same.