Once you play roulette and experience that incredible feeling of anticipation as you wait for the ball to finally stop on a spinning roulette wheel, you'll quickly understand why it's one of the most thrilling and exciting games in Las Vegas casinos.
Roulette games can be intimidating at first with all the different roulette board options, roulette chips, and all the bets available. But - don't let this discourage you. The basic roulette rules are very easy to understand.
Read this roulette rules guide for beginners to learn how to place roulette bets like a pro, as well as the different roulette variants available at online casinos and the types of roulette bets you can place during a game.
A four-step Guide on How to Play Roulette
Roulette's simplicity means that the way the game is played on an online casino can be explained in four easy steps. If you're new to playing roulette and not sure how it works, these basic roulette rules will clear things up for you.

Step 1: Place your bet
Once you've selected your roulette variant of choice at your chosen online casino, you'll need to place a bet. There are various bet options when it comes to roulette, which can apply to either American or European versions of roulette.
To place a bet, you will need to take a look at the minimum and maximum bets, choose your chip size, and then on the roulette table layout place your chips on the bet type that you wish to bet on.
PRO TIP: Always check the limits when you play roulette online. Knowing if you can afford to place a bet on the next spin is key to having fun and play responsibly within your means. Before you begin a betting session, go through all the roulette tables and make sure you are comfortable with the cost of each game.
Step 2: Dealer spins the wheel
Once you've placed your bets, click the 'Spin' button. The wheel will start spinning and the ball will drop onto the wheel. If you choose to play live roulette, the croupier will spin the roulette wheel and throw the ball in for you.
Step 3: Await the outcome
The wheel will then come to a stop and you'll have to wait for the ball to settle in one of the pockets. If the ball settles in your predicted pocket, then you're a winner!
Step 4: Collect your payout
If you bet on a winning number or nailed one or more winning bets, the payout amount will be determined by the type of bet you decided to place, as well as the wager. Remember, single number bets - otherwise known as "straight ups" - result in the highest roulette payouts.
Roulette Bet Types
There are many different bet types in roulette, and as you'll see later they come under an umbrella of either 'inside bets' or 'outside bets'. However, it is important to know all the bet types available to you. The betting options are laid out on the table, making it easy to follow.
There are 20 different types of betting options available. You'll have the opportunity to place your bets until the croupier or the countdown timer indicates that betting is now closed, then it'll state 'no more bets'.
Inside bets
Inside bets are bets that you place on individual numbers or set number combinations. This includes a number bet or straight ups, streets, squares, splits and five number bets. As you will have seen earlier, these types of bets offer big payouts but come with high risks. The probability of winning with an inside bet is just as low.
Outside bets
Outside bets are placed outside the number box and involve a few even money bets. There are various outside bets you can make, and the most common include red or black, odd or even, 1-18 or 19-46, a column bet and a line bet.
| Bet Type | Description | Payout |
| --- | --- | --- |
| Straight Up | You bet is on a single number | 35:1 |
| Split | Your bet is split between 2 numbers | 17:1 |
| Street | Your bet covers 3 numbers in a row | 11:1 |
| Corners | Your bet covers 4 numbers | 8:1 |
| Basket | Your bet covers 1, 2, 3 & both 0s | 6:1 |
| Line | Your bet covers 6 numbers | 5:1 |
| Column | Your bet covers 1 line (12 numbers) | 2:1 |
| Dozen | Your bet covers 4 rows (12 numbers) | 2:1 |
| Low Number | Your bet covers numbers 1-18 | 1:1 |
| High Number | Your bet covers numbers 19-36 | 1:1 |
| Red/Black | Your bet covers either red or black | 1:1 |
| Odd/Even | Your bet covers either odd or even numbers | 1:1 |
Straight Up
Straight ups are otherwise known as single number bets. If you are deciding to play a straight up bet, you will place your chips on 1 or more numbers on the table layout from 0-36, and 00 if you're playing American roulette. If the ball lands on your chosen number then you will be paid out at 35 to 1 for that winning bet.
Split
A split bet covers 2 numbers on the roulette table layout, with the chips needing to be placed on the line between the 2 numbers. If you win a split bet, you will be paid out at 17 to 1.
Street
A street bet can also be called a 'three number bet' or 'side bet' but essentially it is a bet that covers 3 numbers. If you're looking to place a street bet then you will need to put your chips on the outside line of the 3 numbers in a row, with the winning payout odds being 11 to 1.
Corner Bet
A corner bet covers 4 numbers on the table layout, with you needing to place your chips in the middle of 4 numbers in a square in order to play a corner bet. A winning corner bet pays out at 8 to 1.
Basket
You will only be able to place a basket bet in American roulette, as it covers the numbers 1, 2, 3, the single zero and the double zero. In European roulette and French roulette there are no options for a double zero, so this is exclusive to American roulette and pays out at 6 to 1.
Line Bet
A line bet covers 6 numbers and needs to be on the border, in the middle of the 6 numbers that you'd like to cover in order for you to have a chance at the 5 to 1 payout it rewards you with.
Column
Column bets are a whole column on the roulette table layout and cover 12 numbers. For this bet type you will need to place your chips at the bottom of the column that you'd like to place a bet on. Seeing as you are covering almost a third of the numbers on the wheel, it's no surprise that the payout is just 2 to 1.
Low Number
If you're placing a low number bet, that means you are predicting that the ball lands on numbers 1-18. On the table layout there will be a section labelled 1-18 for you to place your chips, and it is an even money bet.
High Number
Similarly to low number bets, a high number bet is a winner if the ball lands on one of the numbers between 19 and 36 on the wheel, and it is also an even money bet.
Odd or Even
Odd or even bets cover either the odd numbers on the wheel or the even numbers, but that doesn't include either the 0 or 00 in American roulette. There will be "ODD" or "EVEN" sections on the table layout for you to place your chips, and this is again an even money bet.
Red or Black
Red or black as you would expect covers either the red numbers on the roulette wheel or the black numbers. Of the many even money bets on roulette, red or black can be a simple way for beginners to start betting on roulette to get acclimatized with how the game works.
Online Roulette Game Variations
Roulette is a fun and straightforward game which is quick and easy to understand, but there are also different variations available if you fancy mixing it up. If you're new to online roulette, you went through the roulette rules, and you are ready to explore different types of the roulette wheel, you are ready to try out these roulette games.

American Roulette
This online roulette game is popular in Las Vegas and adds a double zero to the wheel. In American roulette games, the addition of the 00 increases the roulette house edge to 5.26%. In addition to the extra number, the regular numbers are also sequenced differently. Other than that, the types of bets available on an American style roulette game are the same as in European style roulette. The increased house edge also means that winnings can be even more lucrative.
European Roulette
American and European roulette are different, and there's no denying that European roulette is the most popular type of roulette game available. This game comes with only the single zero and a roulette house edge of 2.7%. It's the roulette variant with the lowest house edge and is the most popular among players across the globe.
If you are playing the game for the first time,
stick to European roulette
. The European roulette layout allows you to play roulette with a lower house edge - especially when you implement
an effective roulette strategy
.
French Roulette
French roulette is remarkably similar to European roulette, but it comes with a few extras. The bet options are the same which includes the use of a single 0. The big difference in the betting layout is that French roulette includes two additional bets, namely the 'En Prison' and 'La Partage' rule. These are types of insurance bets where you have the opportunity to 'save' half your bet after you wager and the wheel stops on zero.
Mini Roulette
If the big roulette wheel intimidates you, then Mini roulette is perfect for you! The down-sized version is available across the globe and is ideal for players that are new to roulette and want a slow, easy way to understand roulette rules. It comes with just 13 slots and includes the 'La Partage' rule to turn odds in your favour.
Multi-ball Roulette
This variation is slightly different to the others as you get to play with up to 10 balls at once. It's an alternative to the popular classic casino game and usually makes use of the European roulette rules.
Multi-Wheel Roulette
Much like Multi-ball roulette, the Multi-Wheel roulette is an alternative to the classic game that adds a boosted roulette experience. With this variant, you can play up to eight roulette wheels simultaneously. You can choose the style layout of the table and the wheel, as well as the number of wheels you wish to play at a time. This variant also generally uses European roulette rules.
Live Roulette
Finally, there are the live dealer roulette variants that enable you to experience the feel of a live casino from the comfort of your own home. You can place your bets virtually and watch a live dealer spin the wheel in real-time. There are different live dealer games available including American and European roulette.
How to Play Roulette: 3 Basic Tips
Being a beginner, it's important that you understand roulette is a game of chance. You can try strategies, but nothing will change where the ball is going to finish on the wheel.
There are things you can do to improve your chances though, which will make the game much more fun for a novice like yourself.
1. Try roulette for free
You're just starting out at the game, why not trying playing online roulette games for free to start with and avoid potentially losing money and losing bets? Yes, you may not win any money either playing this way, but it will certainly help you understand the rules. Playing roulette for free helps you develop a way of playing that you think is best, and gives you a chance to try different variations of roulette, which will be very beneficial in the long run.
2. Avoid inside bets
Inside bets are the most attractive in online roulette games. With much higher payouts they're bound to be, especially for beginners. However, it's a much more strategic to play outside bets, even though the payouts will not break the bank with most of them being even money bets.
3. Gamble responsibly
As previously mentioned, roulette is a game of chance. There are ways - like outside bets - of covering more of the table and giving yourself a greater opportunity of winning at the game. But nothing is guaranteed, and it is important that you bet safely and responsibly when it comes to roulette games.
Common Questions Roulette Beginners Ask
How does roulette work?

To place bets on roulette, you start off by choosing which roulette game you'd like to play, whether that be European roulette, French roulette or live roulette. You then choose your wager with your roulette chips, pick a bet type you'd like, which could for example a number bet of red 27. Once you have placed your chips on red 27, you click spin and the roulette wheel will spin with the ball inside. The ball lands in a slot, and you will see whether you have a winning bet or a losing bet.
How many numbers are on a roulette wheel?

Most roulette games have 37 numbers on the wheel, with 36 numbers and a 0. However, in American roulette there are 38 numbers. American roulette has the same 1-36, but it has a double zero on the wheel as well as a single zero.
Is 0 an even number on roulette?

0 is neither an odd or even number on roulette.
What colour is 0 on roulette?

0 is the colour green on the roulette wheel, but there isn't an option for green like black or red. That goes for any variation of the game, whether it's a single zero in the European roulette variations or the single zero and double zero in American roulette.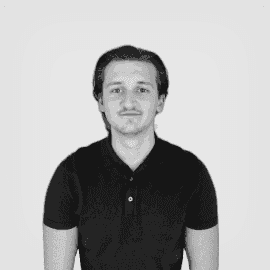 Bio
Gambling enthusiast and sport fanatic, I have a wealth of knowledge when it comes to casino and gambling. I've written for magazines, newspapers and other gambling websites which include the Daily Mail, Golf Monthly and Sporting Index, all contributing to over 3 years in the content industry.