Mega Wheel is a live dealer game by Pragmatic Play and the first game show-themed title produced by the esteemed provider. It was released in November 2020 and has since gained a strong following among fans of the Money Wheel genre. 
On many levels, Mega Wheel resembles Playtech's Spin-a-Win and the iconic Dream Catcher from Evolution Gaming. However, it also introduces a few new twists to keep players engaged. It features straightforward gameplay and a payout potential that reaches up to 500 times the stake.
Like any money wheel game, the objective of Mega Wheel is to predict which number the pointer will land on once the wheel loses momentum. It boasts an RTP of 96.5%, so you'll have a great bang for your buck. 
Check out the following guide if this sounds like something you'd be interested in. It covers the rules, betting options, strategies, and top US online casinos that offer this exciting live Mega Wheel game.  
Best US Casinos to Play Mega Wheel Live Online
After compiling a detailed assessment of US-friendly Mega Wheel casino sites, we've whittled down the list to a handful of the most elite options. Mind you, though — our top picks for playing live Mega Wheel didn't make the cut merely for offering the popular game show from Pragmatic Play. In fact, they excel in other areas, too.
On these sites, new players will be greeted with a hefty welcome bonus after their first deposit that may include a free spins bundle. Some of these online casinos can also offer you no deposit bonuses too. 
Oops. No rooms were found..
What Is Mega Wheel?
Mega Wheel is a live casino game show created by Pragmatic Play. Its concept is similar to Dream Catcher and other games in this category.
You need to bet on one or more numbers on the wheel. If the wheel stops on the segment that you've picked, you win a payout corresponding to the hit number. 
A random multiplier can also be applied to each spin, ranging from 100x to 500x the initial bet.
The action takes place in a colorful studio and is conducted by friendly presenters who interact with players via a live stream as the game plays out on their desktop computers or mobile devices.
How to Play Mega Wheel Online
Getting started with Mega Wheel is a walk in the park. Even absolute beginners will be able to pick up the game easily since there are no complex rules or betting options to master. 
Start by choosing one of our recommended live casinos. Once the online casino fires up, register yourself a new account and make your first deposit while taking advantage of any bonuses or promotions for new customers. Don't forget to meet the min deposit requirements of said bonus, too.
Next, visit the casino's live casino area and search for the Mega Wheel. As soon as the game loads, bet on one or more numbers. You can do this by clicking (or tapping) on the desired pocket in the interface. 
Nine different numbers appear on the 54-pocket wheel in different frequencies. You'll have 15 seconds to put in your bets, with available stakes ranging from $0.10 to $1,000. Up to nine bets per spin are allowed, which means that you can wager on all the numbers.
As soon as the betting time has expired, the dealer spins the wheel. Once the wheel stops, if the arrow points to the number you've bet on, you win.
Meanwhile, a Mega multiplier randomly pops up on a screen adjacent to the wheel and is allocated to one of the numbers. The maximum multiplier value is capped at 500x.
Mega Wheel Rules and Features
We've covered the basic rules and gameplay flow of Mega Wheel in the previous segment, but let's give it a quick rundown.
In total, there are 54 compartments on the wheel, each with a specific payout associated with it. Overall, nine numbers appear at various rates — 1, 2, 5, 8, 10, 15, 20, 30, and 40. The lower the value of the number, the more often it appears on the wheel, and vice versa. For instance, number 1 appears in twenty pockets, whereas number 40 is represented with one section only. 
The goal is to correctly predict which number the wheel will land on.
In terms of the special features this game offers, there are a few functionalities that deserve to be mentioned. These include: 
Autoplay - Play the same wager for a select number of spins
Bet on all - Cover all nine betting options for the upcoming round
Advanced bet history - Get your betting history in the form of a chart
Mega Wheel Strategy
This is a pure game of chance, so there's basically nothing you can do to increase your win rate. You place bets on the numbers and hope that Lady Luck is on your side when the wheel spins. 
Each number has a different hit rate, so you can develop a betting strategy that suits your playing style and risk tolerance the most. There's no one-size-fits-all approach in this game. You may go with the progressive betting strategies used in roulette (and other casino classics) like Martingale or D'Alembert to spice things up a bit, but you'll need a large bankroll for that.
Mega Wheel Live Tips and Tricks
If you decide to go down a safer route when playing Mega Wheel, you should probably choose the smaller numbers since they appear more often. The downside is that you won't qualify for the maximum multipliers if you play this way, so you won't be able to win big.
Whatever you do, be moderate in your betting. Fast-paced games like this can be highly addictive, so make sure to play responsibly.
How to Win at Mega Wheel
Each number brings a corresponding payout to winning players. For example, if you stake $10 on number 8 and the pointer lands on this segment, you will win 8x your stake, or $10 x 8 = $80. If you stake $1,000, then your winnings will be $1,000 x 8 = $8,000. 
With the max bet, the biggest cash award without multipliers is 40x the stake, which equals $40,000.
What Are the Multipliers?
On any given spin, you have a chance to win a multiplier of up to 500x. 
Keep in mind that not all numbers are eligible for this multiplier; each has a maximum multiplier value:
1x–100x
2x–200x
5x–250x
8x–250x
10x–250x
15x–500x
20x–500x
30x–500x
40x–500x
No bonus bet is required to qualify for the multiplier. It will apply automatically to the number highlighted at the bottom of the screen.
Other Popular Live Dealer Games
If game shows are your thing but you maybe want to try something different to Mega Wheel Casino, other players often check out Crazy Time, Monopoly Live, Cash or Crash or Gonzo's Treasure Hunt by Evolution Gaming for more great experiences.
If you have played too much live Mega Wheel already and want to pursue other gaming avenues, you'll find plenty of exciting alternatives in our recommended live casinos, including many variations of live Roulette like Double Ball Roulette, Slingshot Auto Roulette, Immersive Roulette, French Roulette, European Roulette and Instant Roulette. Similarly, live Blackjack has lots of different variations on the original game of 21, with Infinite Blackjack, Low Stakes Blackjack Blackjack Party and High Stakes Blackjack being just a few options to choose from.
If you really like Evolution Gaming, then you'll also probably enjoy Lightning Dice, Lightning Roulette and Deal or No Deal Live, which are exclusively developed by the software developer.
Mega Wheel FAQs
Where can I play Mega Wheel?

You can play live Mega Wheel in any of the live Mega Wheel casinos listed on this page. Apart from this game, these sites offer a range of other Pragmatic Play's live casino creations, including Pragmatic Play slots and other casino games.
Is Mega Wheel Live rigged?

Absolutely not. Live Mega Wheel is brought to you by one of the most prominent software providers in the business, which has a stellar track record for trustworthiness.
How does Mega Wheel work?

To play this live game, you need to place a wager (or more bets) on a single number or multiple numbers. If the wheel lands on that section, you win. Random multipliers can also show up, potentially leading to big wins.
What is the RTP?

The RTP in this exciting live casino game clocks at 96.51%. This is in line with other live casino games of the genre.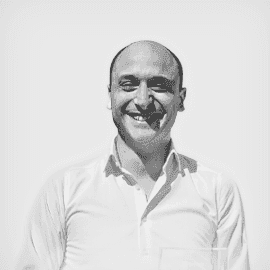 Bio
Political scientist, and gambling expert, I have spent the most part of the last ten years writing about the casino and poker industry. As a professional journalist, I work with FOX News, La Repubblica, the Economist, Politico, and PokerNews. As a gambler, I won money pretty much anywhere in Europe. As a gambling editor, I'll help you do the same.