Android Slots: What Are The Best Free Slots Apps in 2019?
Discover the top online casino apps available on Android devices in 2019. Find the best Android casino games to download for your mobile phone for free!
If there's one thing I know, it's that some of the free online Slots for Android you can play in 2019 are just great Casino games.
You might need to spend some time browsing through a lot of obscenely bad games to find them, I'll give you that.
But once you stumble upon Slots apps like the ones on this page, you are GUARANTEED to have (a s-lot) of fun.
For those who enjoy free online casino games from your computer, I have only one thing to say:
This list of free Casino apps for Android will blow your mind.
Some of the Slot games you can play on Android in 2019 are so good and so advanced that it will be hard for you to go back to the desktop after you enter the world of mobile spins.
That's because most Casino software developers started to create completely separate mobile versions of their Slots - and that's something you'll notice as soon as you download a free mobile Casino app on your Android phone or tablet.
Redesigning the buttons, adjusting the tiles and the special features to the mobile screens are such powerful game-changers that the mobile gaming experience just reached heights that were simply unthinkable only one year ago.
Yes, the Google Play Store is still full of c*ap and bad Slots apps that can ruin your mobile gaming experience.
Finding the best casino app for Android isn't easy. That's why I created this list of the best free online casinos you find on GooglePlay.
All the Slots on this list are just sick.
There are plenty of free casino game apps available for your mobile device and a few excellent mobile casinos.
Unfortunately, if you are an Android user, you know what the other side of the coin is:
There are are a lot of terrible casino apps, too.
So, you have two options:
Option A: You can download all the free casino Slots apps for Android you find on Google Play, get a lot of crap on your phone, and then find out what are the ones you like.
Option B: You can use this list of the top free Slot games for Android in 2019.
If you chose the second option, I say it's time we look at the apps.
Top Real Money Slots Apps for Android in 2019
The first part of this article lists the best real money Slots apps for Android in 2019. If you gamble to win real money, these are the Android Casinos you need.
Let's now have a look at what makes these operators the best providers of real money Slots for those who want to gamble from Android.
BGO Casino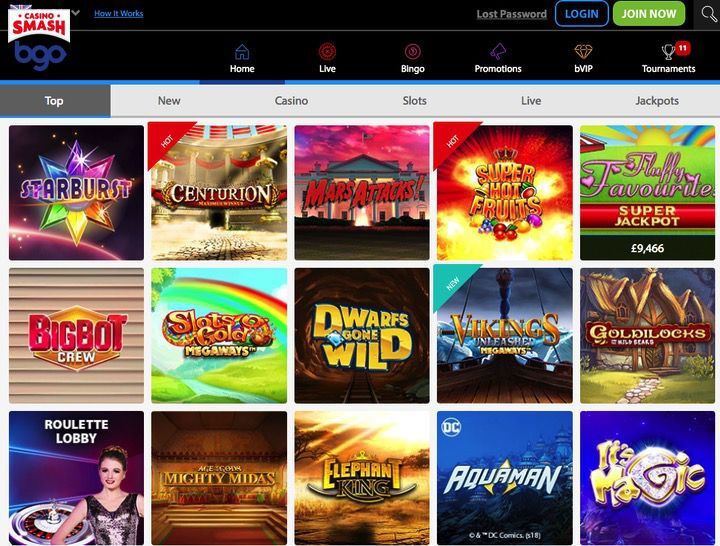 Yes, the self-proclaimed best UK online Casino site is our top pick if you are looking for free Casino Slot apps for Android in 2019.
And BGO Casino isn't just that.
The quality of their services and the size of their offer make BGO the best Casino app for Android altogether.
You can download the free Android Casino app from GooglePlay or you can just open the BGO website on your browser and play all the top free Casino games in 2019.
This is the best Slots app with bonus games. Download it from Google Play or visit the mobile-optimised site to play the best Slot games for Android and a lot of other Casino classics like Roulette and Blackjack
Top Free Slot Games at BGO Casino
---
Casino.com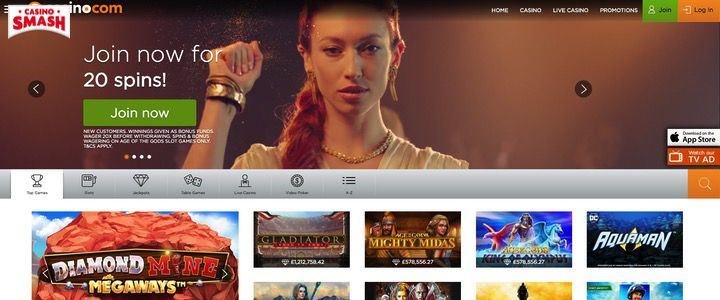 Meet another giant in the industry and, according to many, the only site that can rival BGO's leadership as the best Casino app for Android.
On Casino.com you get an insane collection of Android Slot games from great new free ones like Aquaman, Justice League, and Snow Wild and the 7 Features to all-time classics like Staburst and Golden Goddess.
And there are other Android Casino games, too. Casino.com is one of the best gambling sites in the world to play Blackjack and Roulette - and their Android version is just perfect for those.
What's more, is that you don't need to download an Android Casino app to play and you can keep your phone clean.
Just visit their mobile website, log in if you have an account (or create a free one here if you don't), and pick the games you want to play.
Right now, they give 20 no deposit spins on every new registration. I can't promise this promotion will last forever but it's a pretty good one to discover their top Android Slots.
Top Free Slot Games at Casino.com
---
Betway Casino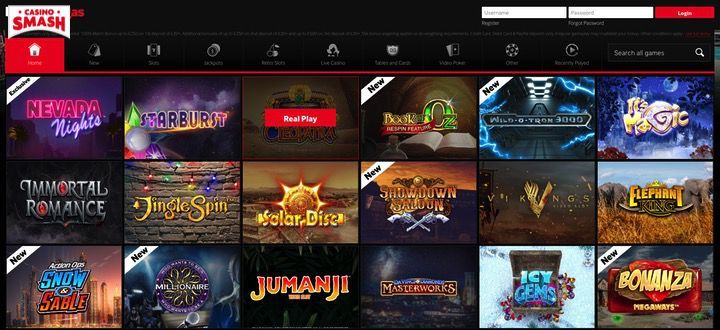 Here's one of the rising stars that we believe will become more and more popular in 2019.
Betway Casino is a great site and you can play all their top Casino games from Android. You don't need to download an app from Google Play to play.
Just visit the Betway Casino website from your Android smartphone or tablet to access their mobile-friendly Casino platform.
That's where you find top Android Slots like Thunderstruck, Bridesmaids, Avalon II and Mega Moolah.
And the free Casino games for Android don't stop there. You find a superb choice of Roulette and Blackjack variants that will keep you busy for days.
Top Free Slot Games at Betway Casino
---
BetVictor Casino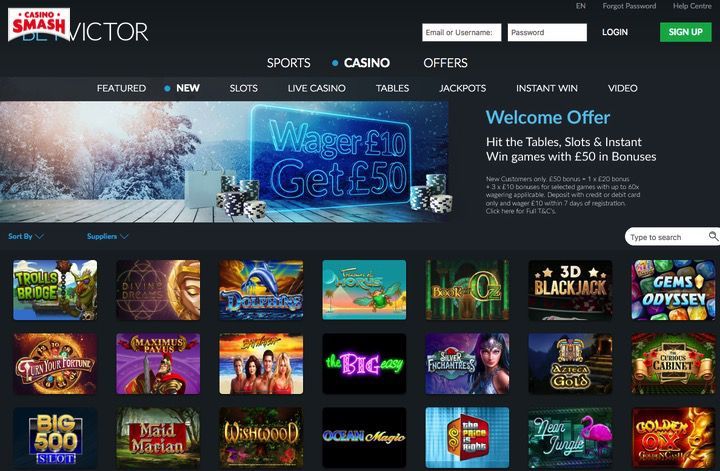 As an Android user, you don't get a dedicated app as iPhone people do, but that's not necessarily a bad thing.
You don't always have to find new "free Casino apps for my phone" to play the best free Android Casino games.
You can just visit this page on the BetVictor site and play some of the best Slot machine games for Android available in 2019.
The sleek mobile site is super-easy to navigate and give you access to more Android games than the majority of the free Casino Slot apps you see on GooglePlay.
Add that they also run great bonuses for new and existing players, and you might realise that BetVictor might be one of the top Slot machine apps for Android. Even if they are app-less.
Top Free Slot Games at BetVictor Casino
---
PartyCasino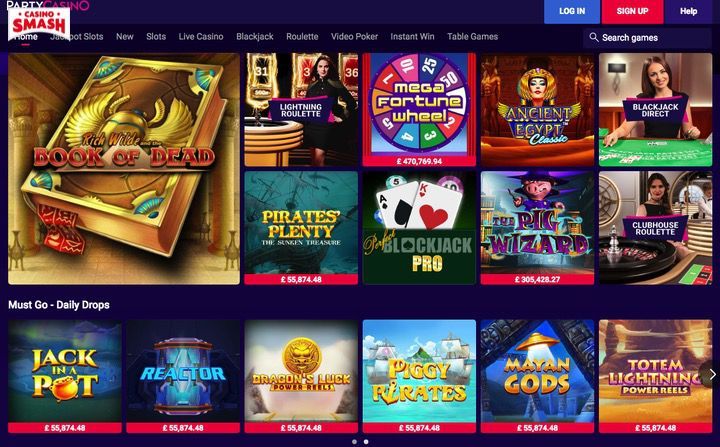 Once on top of our list of the best Casino Slot apps, PartyCasino is still a great choice if you are looking for free Slots with bonus rounds for Android.
I am sure you are aware there's no shortage of free Slot games for Android phones - but not all apps offer you the same level of top games and bonuses as PartyCasino.
Navigate through one of the best free Casino sites for Android in 2019 and browse through their pages to find some of the best Slot games in the industry.
It's all free - and when you decide to add some money to play real money games, they give you so many free spins and bonuses, that you'll get favourite value for your money.
Top Free Slot Games at PartyCasino
---
888Casino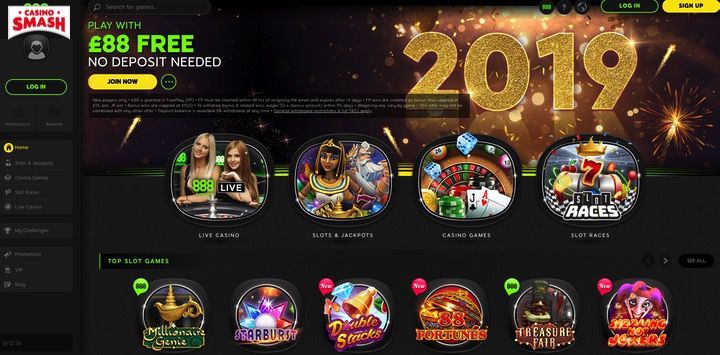 Just like everything else that comes from Tel Aviv-based 888Holdings, the Android version of 888Casino is a great product.
The lack of a dedicated Android Casino app to play real money games is compensated by a great mobile version of the main site.
Just open 888Casino.com from your Android device to access their full collection of real money games and play for free or for real money.
Top Free Mobile Slot Games at 888Casino
---
PlayAmo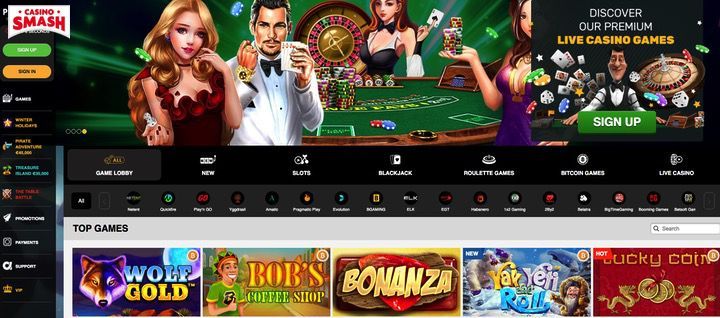 Sadly unavailable to UK players because of licensing issues, PlayAmo Casino is one of the top gambling sites to play Slots and other Casino games from Android.
Their entire collection of Casino games is available for free and for real money play - making this an excellent choice for both when you want to chill or try to bring home some cash.
With games from top developers like NetEnt, Pragmatic Play, Habanero, and many more - PlayAmo is an Android Casino that guarantees you endless fun and high-quality gambling.
Top Free Mobile Slot Games at PlayAmo Casino
---
TonyBet Casino

Before they went through a complete overhaul of the platform in the last quarter of 2018, I have never been a fan of TonyBet Casino.
Everything looked too focused on sports betting and while the games were ok-ish, the Casino promotions had the most complicated rules and terms and conditions in the industry.
No wonder we never included TonyBet Casino on the list of our favourite Casino apps for Android before.
Luckily, it all changed now - as this gambling operator enters 2019 with an all-new platform that might become a real game-changer.
Great Slots and top-of-the-class table games are only two of the surprises you'll find waiting for you as soon as you access their mobile site from your Android device or tablet.
Don't forget that TonyBet is also home to a great Poker site (especially if you are an Open-Face Chinese (OFC) Poker player) and a spectacular sports book.
If you really need a Casino app for Android, you can download the free TonyBet Casino Android app from their website.
To do so, visit Tonybet.com, download the apk file, and install it on your mobile phone or tablet.
Top Free Mobile Slot Games at TonyBet Casino
---
Energy Casino

Energy Casino, aka. the heaven of Slots players.
This gambling site brings to your Android mobile devices some of the very best games by top-of-the-class developers like NetEnt, Microgaming, and Play'n Go.
Not only EnergyCasino is a safe choice to play Slots from mobile, but it's also one of the most generous online Casino sites concerning free spins and other bonuses.
And you don't need to take my word for it - as there's an immediate 15 free spins bonus available to new players. All with no deposit required.
==> Click here to know more about the offer.
Top Free Mobile Slot Games at Energy Casino
---
Vegas Luck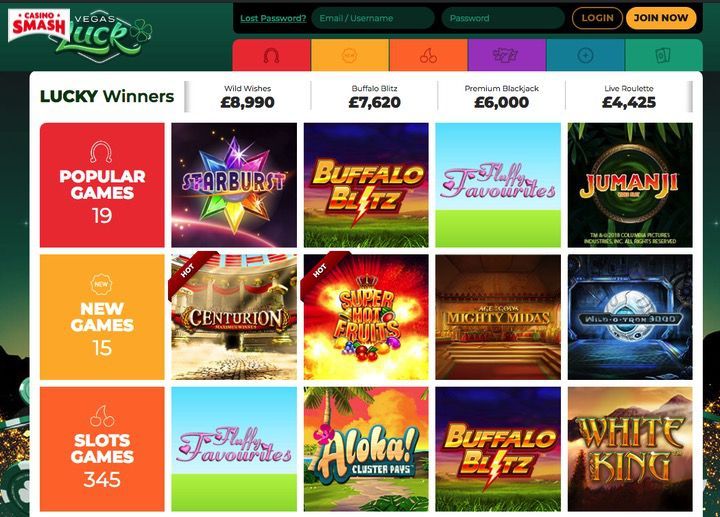 Coming from the same guys that run BGO Casino, Vegas Luck is one of the newest online Casinos in 2019.
Launched right at the end of 2018, the site seems to have everything a modern Casino needs to excel and beat the competition in 2019.
Lots of online games: check.
Great Slots: check.
Progressive jackpots: check.
Android-compatible Casino site: check.
Wager-free bonus spins: check.
All in all, this is a great new site to discover. Remember: you do not need to download a Casino app to play online games at Vegas Luck on Android.
Just visit their site from your mobile browser and enjoy the action.
Top Free Mobile Slot Games at Vegas Luck
---
Top Free Casino Apps for Android in 2019
This list gives you all the top free Slot apps for Android to play free Casino games in 2019. None of the games included in the list offers real money gambling - so you don't need to care about what license they hold or how they pay your cash winnings.
Whenever you play at a real money Casino from the United States, you do it at your own risk. Playing at illegal Casinos you can't protect your personal data nor you can be sure to get paid when you win something.
If you really can't stay without real money Slots, have a look at Chumba Casino. If you play with $weeps and you win more than $100, you can exchange your winnings for real cash prizes.
Slotomania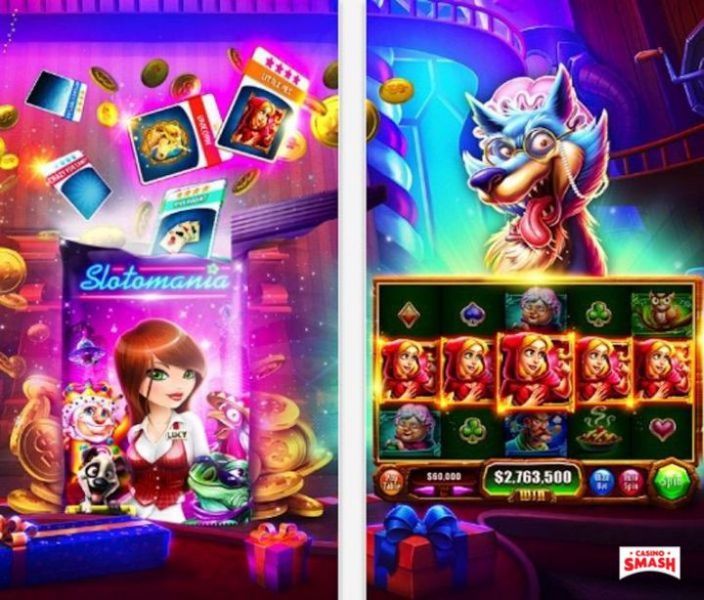 This is one of the most downloaded Casino apps on the PlayStore worldwide, and it won't take you much to discover why.
With over 1.4 million downloads, Slotomania is indeed the best free Slots app for Android and the most popular social Casino in the world.
All the Slots featured in the Slotomania app have been created in-house, meaning you won't find them anywhere else. Its unique slots will make you fall in love with it.
Also, earning Slotomania free coins is super easy (just read this article) so you will enjoy playing this game over and over without ever having to spend real money.
---
Chumba Casino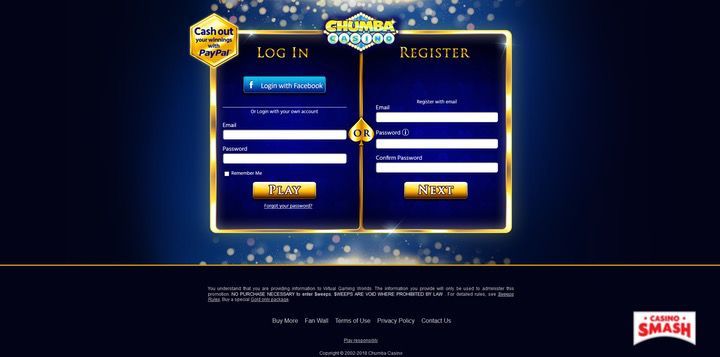 Chumba Casino is one of the top online Casinos you can choose in 2019 to enter the play money scene from the United States.
Featuring one of the top mobile gaming selection in online gambling, this popular Android app features card games alongside Slots and video Poker.
Created to be a play money gaming club for Android online players, Chumba is the perfect choice for when you want to play Casino Games from a Smasung Galaxy or any other Android device.
The free 2,000,000 Gold Coins Casino bonus and the $SC2 every player get on signup make Chumba one of the most attractive Android online Casinos in 2019.
This, and the fact this is the only mobile gaming app that lets you exchange $sweeps winnings for real cash prizes. Read here how.
---
Quick Hit Casino Slots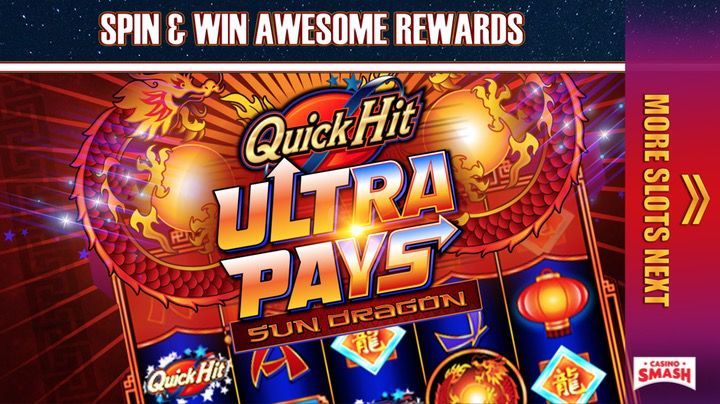 This is one of the best online casino slots games available on the PlayStore.
The Quick Hit Slots Android App comes with "excitement-filled free slots games" that will blow your mind.
For most gamers, it gives you a more real experience of playing all the top real Slot machines from your favourite Casinos.
The feeling you get when you hit the all magical 777 is also surreal which makes it an unforgettable experience.
The game offers winners some exciting video-Slots machine games which drive more gamers into it.
---
Heart of Vegas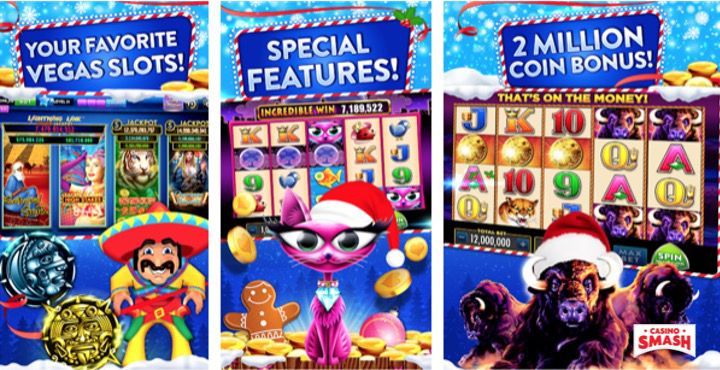 The Heart of Vegas Android app is one of the best casino Slots games of 2019.
Coming to you for free, this game brings the feeling of gambling in the Las Vegas casinos to your phone. Developed by Product Madness, the game is one of the most enjoyable fun games you can get online.
Here you find all the best Aristocrat Slots – the expert in Las Vegas slots - which makes things even more interesting.
Its collection of free pokies will make you fall in love with the gaming app.
---
Blackjackist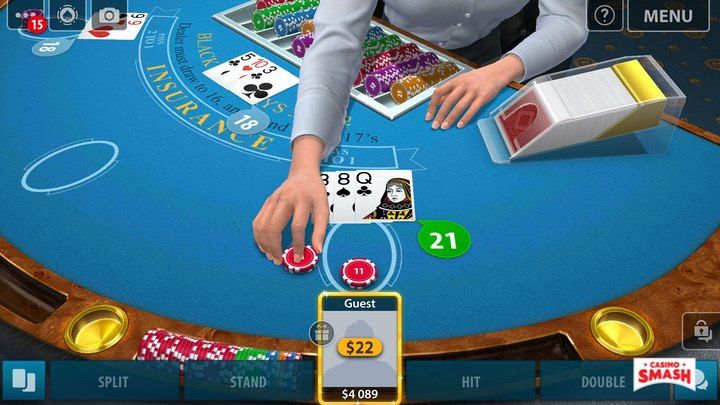 Probably one of the best free Blackjack games on the PlayStore currently all around the world.
Blackjackist's unique atmosphere will blow your mind as you can mistake it with a real Blackjack game. Millions of players are already playing these games across the world which means that it is one of the best around.
---
Poker World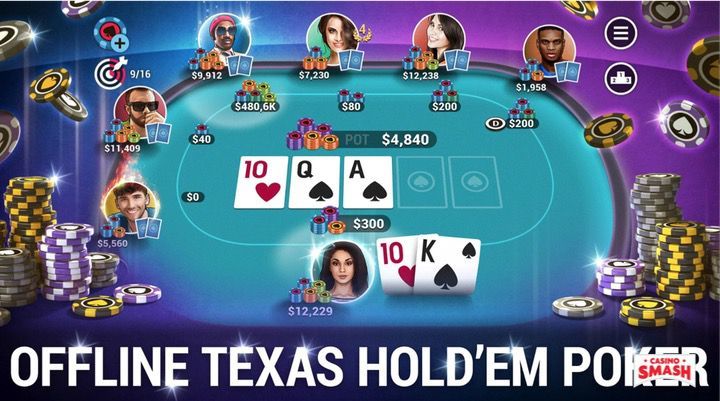 This Poker game is one of the best free games around as is brought by the same developers that made Governor of Poker.
It has the added advantage of being able to be played offline unlike most other games that must be played online.
Poker players will enjoy this game as it takes them across the world to play poker. Youda Games Holding B.V. has done a marvellous job with this app, and it will not disappoint most gamblers who would like to try gambling through their phones.
---
Cashman Casino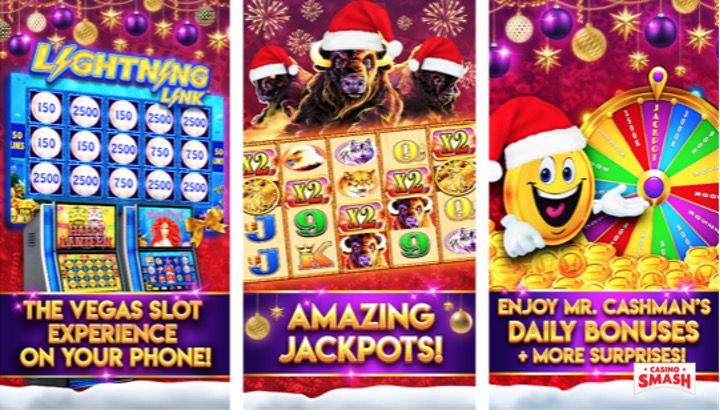 Mr. Cashman offers you an opportunity to pile up your bags of money and win. This online Slot machine Casino is a one-of-a-kind free gambling app as it comes with lots of excitement and fun.
Developed by Aristocrat, it offers a beautiful Las Vegas casino experience to the player.
The game begins with new features including classic fruit Slots as well as new video Slots that makes it unique from all other Casino games.
The 2,000,000+ free coins bonus you get on signup make the game even more enjoyable. Also, it's SO easy to get additional free coins on Cashman Casino that you'll never need to pay for your games here.
---
Billionaire Casino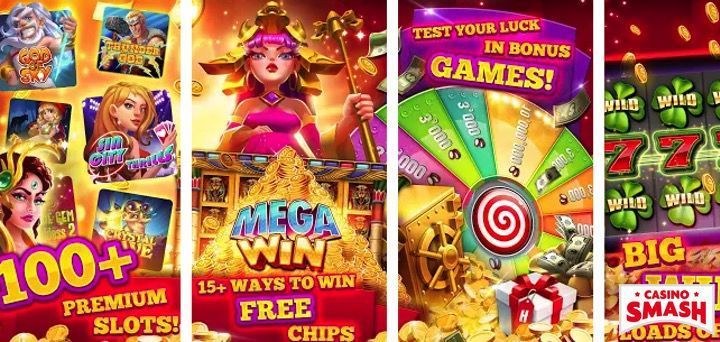 This free Casino app for Android offers some of the best free Slots that you can ever play in a Social gambling app.
This game gives you the opportunity to set up on a path to become a "Billionaire."
The Casino experience is unmatched especially when you enter the league of Billionaires - which is a beautiful feeling even when all you have is piles and piles of...virtual free coins.
The Billionaire Casino Android app also offers players the opportunity to win other incredible prizes apart from the fun they get while playing.
With more than 100 online Slot games, you can easily play alone or join a friend in a club to enjoy some of the best games.
---
DoubleDown Casino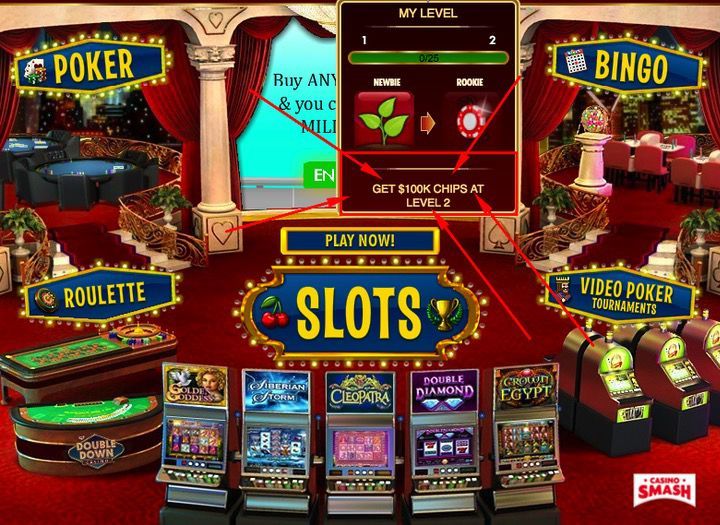 Have you ever had that special feeling that comes when you hit the jackpot after an exciting bonus round at an online Slot?
If you want to experience the same thrill on your Android device, look no further; the DoubleDown Casino free app will give you this feeling and all for free.
You get to enjoy over 100 Slot machines with new video Slots sitting alongside 3-reel classics that will make it more fun.
With a bonus of more than 1,000,000 free chips with no deposit needed, you stand a chance to win several prizes along the way as you rise to become a top player.
You also have the opportunity to choose your best Slot games, save them as favourites, and come back to play some more spins every time a new bonus is out.
---
Huuuge Casino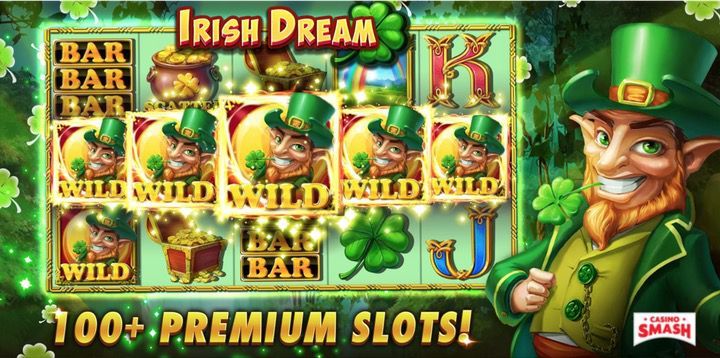 Probably one of the world's largest social Casino communities where you find an insane amount of players and an equally crazy amount of Casino video games to play.
Huuuge Casino gives you the opportunity to play the top free Casino games in 2019 from Android, join competitive leagues or clubs, and compete with others across the globe.
Experience the ultimate Casino experience with the Huuge casino Android app with lots of free Slot machines, Poker, Baccarat, Roulette, and other top-quality free Casino games for mobile.
Apart from offering retro classic Slot machines, the game also provides the modern video slots that can be huuugely entertaining and fun for you.
---
Trump vs. Hillary Slots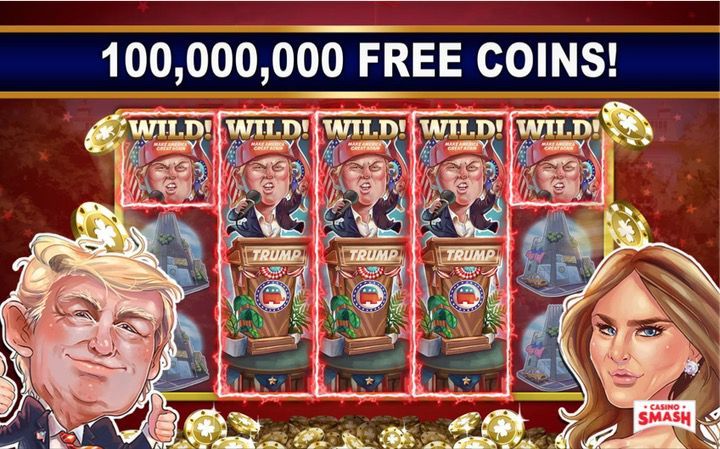 This free Android game brings DC politics to your mobile device as it lets you play some President Donald Trump-themed free mobile Slot games.
The game gives you the ability to play both online and offline which is a significant advantage over most other Casino games apps for Android in 2019.
Although this is just a social Casino app played with virtual money, it gives you the opportunity to become as rich as The Donald.
All the Slots featured on this fun app are politics-themed ones. If you like the idea to engage in a Trump vs Hillary battle or to play irreverent games such as the Obamas and the Clintons, just download it to your Android device and play.
---
Hot Shots Casino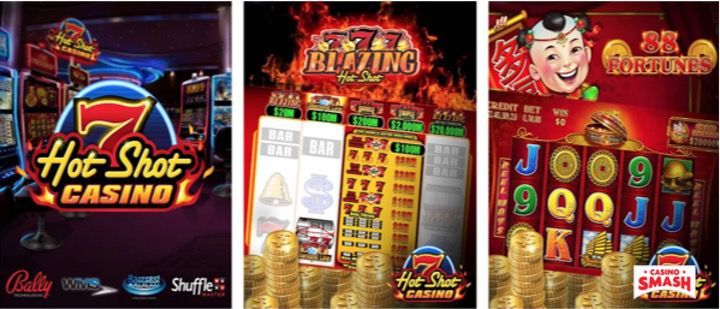 If you love free online Casino games, this is the game for you.
Playing the games featured on the Hot Shots Casino free app for Android will make you a hotshot gambler - especially if you hit one of those massive jackpots up for grabs on the 5-reel free slots games.
This Android App offers something fresh, new, and sizzling with free online Slot machines that will blow your mind.
The games come from popular brands such as WMS, Shuffle Master, Bally, and Barcrest 777 among other developers.
All the games come as free slots with bonus rounds.
---
Pharaoh's Way Slots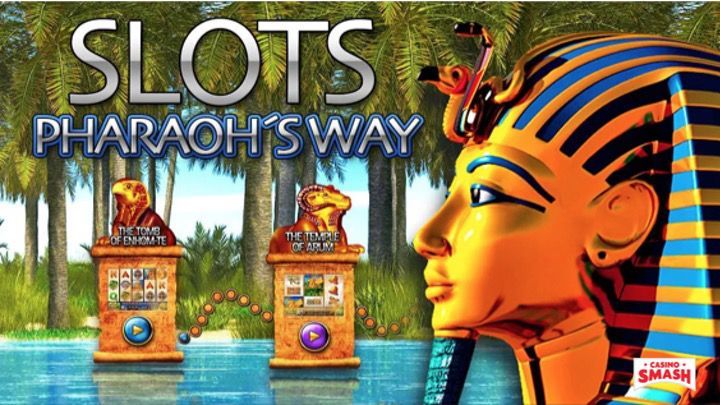 Pharaoh's Way Slots offers you the opportunity to experience multi-Slot experience like no other free apps for Android.
All the games are of top-quality and really easy to play, so you won't need to spend your time learning anything. Just download the app, tap on the game you want, and spin the reels.
The smooth animations of these action-filled Egypt Slots, as well as the bonus rounds included in all the games, make Pharaoh's Slots even more interesting.
You are guaranteed to enjoy this game on your Android phone.
---
Goldfish Casino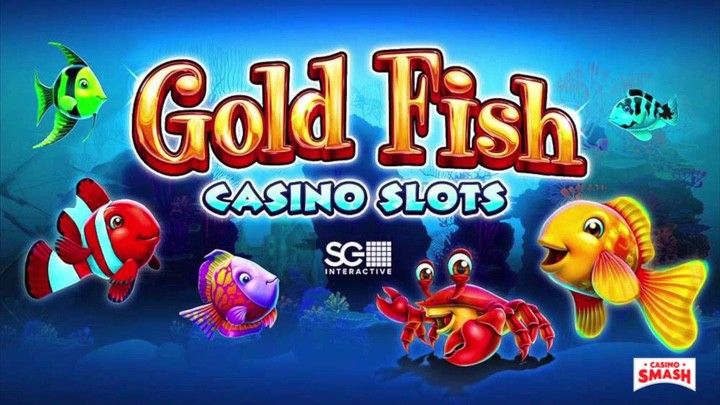 There are so many Las Vegas style casino games on Google's PlayStore that it's tough to decide what to feature and what to keep from this list.
However, we had no hesitation when it was time to decide the destiny of Goldfish Casino.
This is a free Casino app for all those who like playing online Slot machines and don't want to risk a single cent of their money.
You will have the best time of your life playing multiple bonus rounds while also enjoying the best Casino game you can put on your Android mobile or tablet.
New players are welcomes with up to 7,000,000 free coins as a welcome bonus to get started.
You also stand a chance to win up to 250,000 free coins almost every two hours of play.
---
Jackpot Party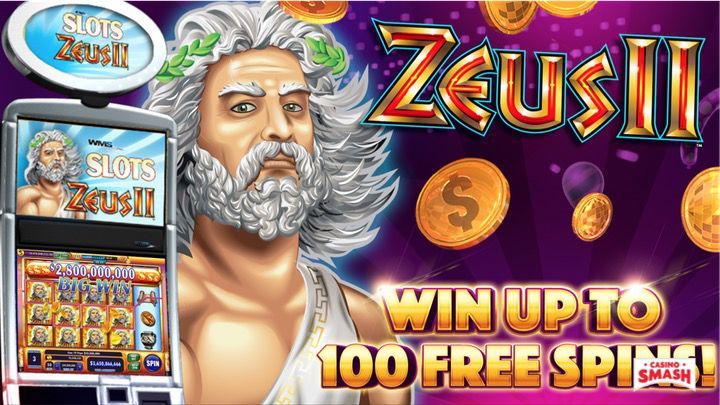 The Jackpot Party Casino app welcomes all new players with a bonus of 6,000,000 free coins - and this one alone might be a good reason to download their Android app and play.
6m free coins are more than enough to get started and explore Jackpot Party Casino. And if you are afraid the bonus will finish to soon - fear no more: it's so easy to get additional free coins on Jackpot Party that you'll never run out of them.
On top of the Android Slots featured in the app, you also get the chance to spin a fortune wheel and win other incredible prices.
The Jackpot Party Casino free app for Android features both video Slot machines and classic fruit machines, giving you plenty to play.
If you want to get a shot at a big win, make sure you don't miss the games that feature the 777 JACKPOT!
---
House of Fun
Developed by Playtika, House of Fun is another great Android app that promises to keep you glued to your mobile phone.
This Android app features more than 100 Slots, but you need to earn every one of them.
To unlock the games, you need to earn points and complete missions.
While this might look like an unconventional approach to Slots and Android casino apps in general, I find it adds an exciting element to the whole gaming experience.
Plus, as our editor Sarah Hamid points out in this article, there's a quick House of Fun hack for you to access more games within seconds from your download.
You can play House of Fun on Android for free with a 10,000 free coins no deposit bonus available right after you install the Android app.
---
Viva Slots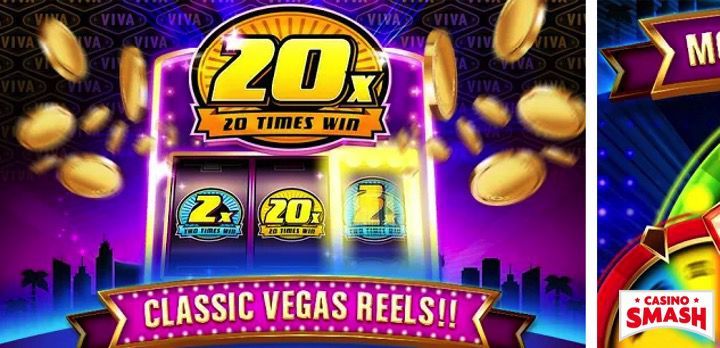 This is a relatively new Slot machine app that I know is not for every player.
Viva Slots not an app for the youngest crowd that live and breathe modern video Slots. This free Android Slots app brings you back to the world of Slot machine games when the reels were three and the sounds were there to hypnotise you.
If you grew up playing Vegas Slots as I did, you want to have this app on your phone.
There is a no deposit bonus of 20,000 coins to play, so you have everything you need to enjoy it.
If you are under 30, move on. This app isn't for you.
Win Fun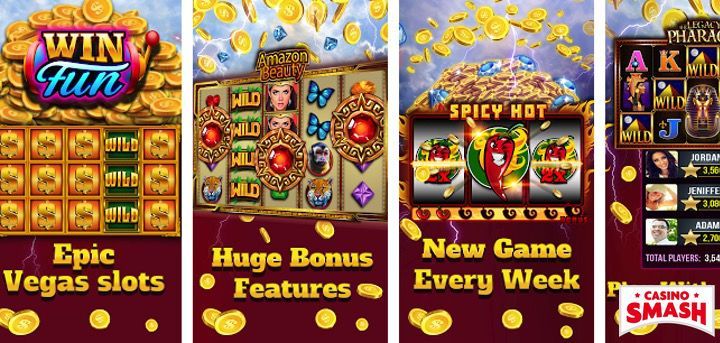 Speaking of Vegas Slots, Win Fun is a good free app to download if you want to play hipster-like three-reel games but also more fashionable video slots.
This app has everything. The Slots are fun, the graphics are great, and the jackpot Slots are truly significant.
There are Spicy Hot new games being added to the app all the time, so you will hardly run out of new Slots to play.
Speaking of bonuses, you get a starting stack of 50,000 free coins - which should be more than enough for you to understand if you like this app or not.
---
Caesars Casino
With hundreds of video slots under one roof, Caesars Casino is a great free casino app for Android, especially if you want to play from the U.S.
This social casino app features every kind of slot games.
From classics like Wild 70s to more elaborate and modern video slots like Zeus Fortune and Leprechaun Riches - you find everything under the same roof.
As you can see on this in-depth review of Caesars Casino, you can play also some "unusual" games like Triple Cheeseburger Deluxe and Meowza.
I don't mean to say you'll love them. But you can play them.
Like all the other apps in this list of casino games for Android, Caesars Casino welcomes you with a big fat bonus.
Download the app and sign up for a free account to receive a welcome bonus of 40,000 free coins and play Slots.
---
Zeus Casino - FREE Slots

Zeus Casino - FREE Slots for Android is a great app if you enjoy video-slots.
The Android app offers two great Slot apps. While this is a small number, the two available at the Casino, Zeus Slots and Aphrodite Slots are fun for hours on end.
Additionally, this casino features two different forms of video Poker and Blackjack where you can play up to three hands at once.
---
Lil Wayne Slot Machines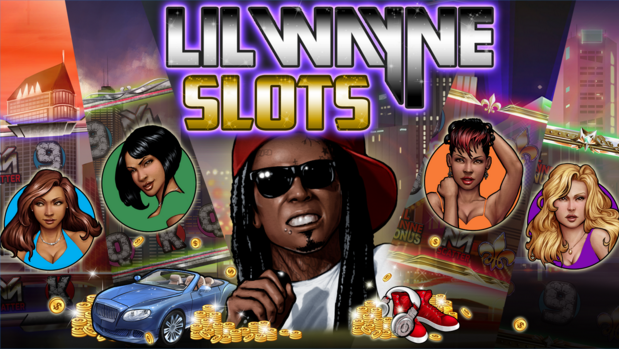 Some might argue about Lil Wayne Slot Machines being included in this top ten list of the best Slot games for Android of 2019, but I think this game can give you a solid amount of hours of pure fun - provided that you are a fan of this "controversial" artist.
Pop graphics and Lil Wayne-ish sounds make it an app to try. Whether you'll love it or not it's entirely up to you, but we appreciate this game for two big reasons.
First, it's good to see a world-known artist not being afraid of seeing his name associated to a Slots game in a world where everyone pretends to stay as far as possible from the gambling industry.
Then, let's face it: it's truly refreshing to find finally an app that doesn't feature only the usual list of blockbusters, but that tries to go the extra mile by offering an entirely new Slots game.
---
MONOPOLY Slots

If you love to play Monopoly, you should love the MONOPOLY Slots app for Android mobile devices. Everything about this game screams Monopoly.
The app is powered by Electronic Arts Inc. (EA) and features a variety of themes including London, Las Vegas, and Macau..
New themes are frequently added to this app, and you can unlock themes by levelling up through your play in the free online casino.
The games themselves include many whistles and bells you would expect from EA including wilds, stacked wilds, multipliers, free spins, and bonuses.
If we judged on quality alone, we would have ranked this app higher.
The only issue with this slots app is that it only offers a limited amount of games and that's why we decided not to name it the best casino app for Android this year.
---
DoubleU Casino

DoubleU Casino is perhaps the most popular free online casino app available for Android devices in the beginning of 2019.
The app provides a Vegas-themed experience with a good variety of free online video-slots.
However, our favourite feature of this app is the ability to enter slot tournaments and interact with other players.
Additionally, this casino games free app also includes video poker, which is great when you feel like taking a break from the fun slot machines DoubleU Casino features.
If you run out of chips, this app allows you to get frequently more for free by spinning a wheel.
If you have friends also playing at this casino, you can send and receive gifts as well.
Disclaimer: Gambling is a game of chance and there's no sure-fire formula that guarantee winnings. You can improve your winning chances by using the right in-game strategies but there is no way to predict when a machine or a Casino game is going to pay. Also, this page contains affiliate links. If you click through and play, we might earn a commission. That's what allow us to keep CasinoSmash free and bring you the best online Casino bonuses!