Nearly all bingo sites welcome players with promotions and offers that only a lunatic would miss. But, do those flashy banners, and big numbers mean that those you are visiting are the sites with the best online bingo games to win real money?
Of course not.
If you are not used to playing online bingo, you might think that all bingo sites are the same. After all, the game is easy and there are only so many ways you can spin it.
Brick-and-mortar bingo halls use effective tricks like cheap (but good) food and drinks to keep the players in the room but, unfortunately, the world we live in hasn't seen any online bingo room teaming up with an international food delivery giant to provide free food or heavily discounted rates to their players.
If free food is not an option, how can we find the best bingo games?
What Are The Best Bingo Games to Play?
You are not at the table to waste your time; you want to have fun.
The best online bingo games for real money are those where you have a lot of fun and also a chance of winning cash prizes.
Forget about the flashy graphics, the refill bonuses, and the offers you don't fully understand
We already explored why you should not play online bingo games during the weekend. Now it's time for us to move from the 'when' to the 'where' and to find out what are the best sites to play online bingo for real money.
Top Bingo Room for Real Money: PaddyPower Bingo
If you want to play the best bingo games for real money, you need to play at the best online bingo room in the industry - it's that simple.
Not only PaddyPower Bingo gives you access to great games and numerous cash prizes, but it also runs on a safe platform that allows you to have fun and never have to care about the safety of your account or the legitimacy of the game.
Once at this bingo room, you can choose from an impressive variety of real-money bingo games, including all the biggest progressive jackpots on the Internet.
If you are looking for great bingo games, make sure you check out Marine Mayhem Mini and Lucky Ladies 88.
What's even better, is that PaddyPower's current signup bonus really helps you to boost your games. Every new player who signs up for an account get a free £20 bonus after a deposit of £5. Click here to know more about this promotion.
A Formidable Runner Up: 888ladies
Speaking of bonuses, you'd have to be crazy to pass up the one on tap at 888ladies Bingo this month. 888's all-pink bingo room turns a £10 deposit into a £70 bonus for all those who use the bonus code "WIN70" (click here to read more about this promo), giving you plenty of opportunities to play bingo games for real money.
Winner of the Bingo Marketing Campaign of The Year at the 2014 EGR Awards, 888ladies is a great room where you can find an impressive number of different bingo games variants.
While PaddyPower Bingo is the site we suggest for real money bingo games from the desktop, 888ladies is by far the best operator in the industry if you want to play online bingo games for real money from mobile.
Whether you want to play bingo on an iPhone, an iPad, or an Android-powered device, 888ladies has the best mobile apps in the industry.
Also, 888ladies us cheap. You can access jackpot games from as little as 2p, meaning that a deposit of £10 (hence a bonus of £60) can keep you busy on this site for weeks.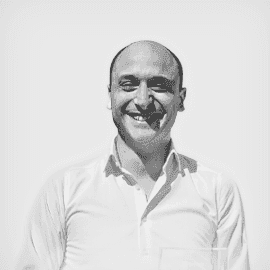 Bio
Political scientist, and gambling expert, I have spent the most part of the last ten years writing about the casino and poker industry. As a professional journalist, I work with FOX News, La Repubblica, the Economist, Politico, and PokerNews. As a gambler, I won money pretty much anywhere in Europe. As a gambling editor, I'll help you do the same.