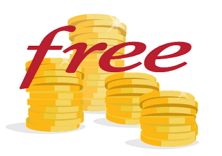 These 40,000 Free Coins are just the beginning!
Being a member of Caesars Casino online has its perks and these just keep increasing the more you play.
The Playtika Rewards Program: Free Coins 24/7
Caesar's Social Casino app was recently purchased by Playtika and with it come the surprising rewards program they offer.
Levels at the Caesar's Social Casino
The moment you register, you immediately start off at the Bronze Level and with extra 20 Free Status points to encourage you to reach the next level.
There is a total of seven levels. Bronze, Silver, Gold, Platinum, Diamond, Royal Diamond and Black Diamond.
The perks from the Black Diamond level are a mystery that you will have to discover once you get there, but with nearly unlimited free coins in the previous levels, what is there not to start playing your favorite games in this extraordinary casino?
Thousands of Free Coins every 3 hours: 1,000 Free Coins Starting Point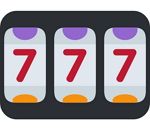 Once you have registered you will be able to collect thousands of Free Coins 24/7.
Every 3 hours, Caesar's Social Casino gives you the chance to collect the Lobby Bonus. At the Bronze Level, the prize starts with 1,000 Free Coins.
Additionally, if you collect the Lobby Bonus 4 times the fifth becomes a Super Bonus. Spin the roulette and claim insane amounts of Free Coins!
The bonus for Free Coins grows exponentially as your level gets higher!
Exciting Brand New Daily Bonus!
You will find the button on the lower left side of your screen that reads LEGACY BONUS. Once a day you get to spin this unbelievable Bonus completely FREE!
You will travel in time to curious moments in history and get thousands of Free Coins to claim.

25,000 Free Coin Bonus via Facebook!

Claiming additional 25k free coins with Facebook is a piece of cake. Follow these simple steps to claim the Free Coin Bonus:
Download the Caesars Casino app
Claim your first 40,000 Free Coins
Connect to Facebook
Claim the 25,000 extra Free Coin Bonus
Caesars Casino gives you the option of adjusting your privacy settings. So if you are not into publishing your status you can simply click on the option "Only Me" and your posts will be visible for your eyes only.
Last but not least, be sure to check your notifications incredible gifts and Free Coins bonuses of up to 7,500 daily!
Caesar's Social Casino on Twitter

Caesars Casino couldn't help themselves to use this popular social network to give us even more gifts.
Connect to their twitter and find out all the amazing gifts and new game releases that Caesar's Social Casino has for you. Keep updated!
If you want to find out more about Caesar's Social Casino and its great features and games, everything you need to know is right here in our extensive casino review.