Jackpot Party Casino has won hearts of over 10 million players around the world
Players can get Jackpot Party free coins and bonuses every day by playing across multiple platforms
The fun at Jackpot Party features the real Vegas casino experience, and this guide will walk you through it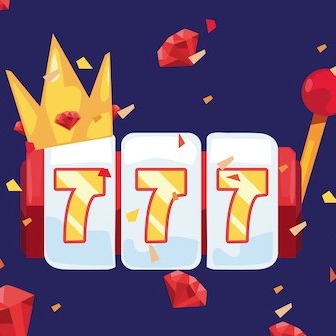 Get 20,000 Free Coins!
Play the best slot machine games with 20,000 free coins!
Download the app and register a free account to begin.
Thoroughly researching Jackpot Party Casino to find out how you can get the maximum amount of free coins can be confusing.
The team at CasinoSmash put heads together and came up with this guide about Jackpot Party Casino slots to help players get the most coins.
In short, the Jackpot Party Casino bonuses, the chances of winning the Jackpot Party casino slots, and the overall experience are fantabulous!
Let's take a closer look at what you can expect and win at Jackpot Party casino with this ultimate 2020 guide.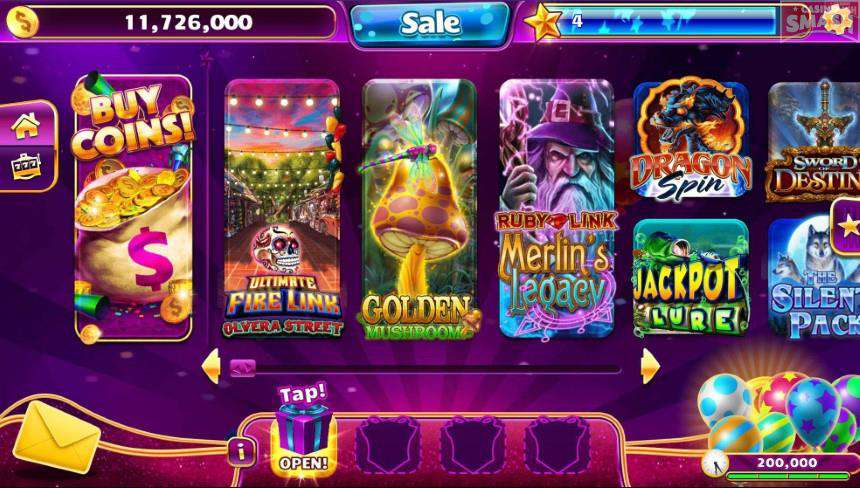 Get the Party Started at Jackpot Party Casino – Download and Load App for Free Coins
The minute you download and choose to play on the app from Facebook's Instant Games, Apple's AppStore, Google PlayStore or with Amazon App Store, you get free coins on Jackpot Party games.
These bonuses and coins are enough to get you started and will double in a few minutes of playtime.
The best part is, the initial freebie to get you started will trigger a string of other free stuff that is only available for first-time registrations.
Want to know what you get? Here is how:
Whether you choose to play from Facebook or your phone, the first signup bonus you get is from the daily spin wheel that has millions of free Jackpot Party coins for your gameplay.
Along with the daily bonus, you receive a streak bonus, which consists of thousands of free coins too.
Once you have the bonus in your account, you get a chance to explore the first available game to unlock the other slots.
Other free coins are made available through the Max Coins button at the bottom of the screen, which gives you 200,000 coins to start with and then 50,000 coins every hour.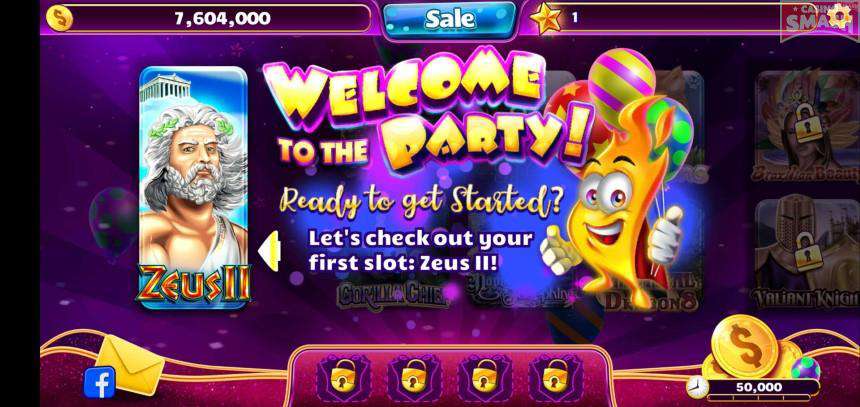 Connect and Unlock Bonuses – More Games and Bonuses When You Connect to Jackpot Party Slots on Facebook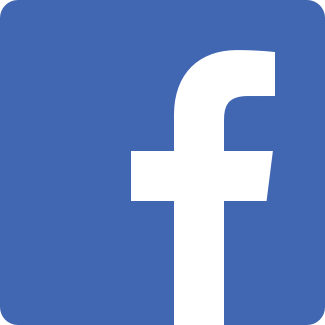 Get MORE Bonuses on Facebook!
Connect your Facebook account to get even more Free Coins — every day!
Register a free account to activate the bonus and play.
Being a social gaming casino, Jackpot Party Casino offers more benefits when you connect to Facebook.
Unlike when you first load the game, more slots become available for you to play, while others stay ready for you to unlock as you progress.
Along with the first daily spin free coins, the streak bonus, the hourly bonus, you will now have a chance to open a readily available minor gift.
The minor gift is your starting bonus for connecting to Facebook and adds Jackpot Party Casino free coins to your already massive coin bank.
Even if you do not wish to connect your Facebook at the start, the bonus is available whenever you decide to use it.
Simply tap the Facebook connect button at the bottom and allow Jackpot Party Casino to access your public information.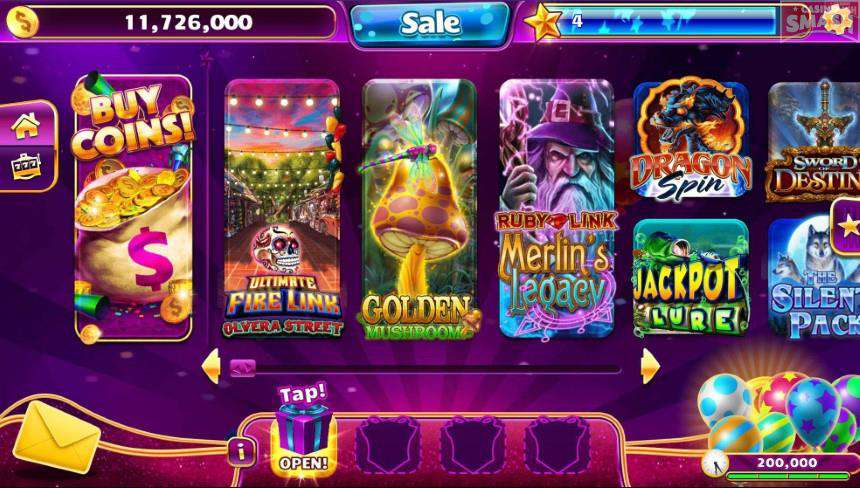 Connecting to Facebook – Things to Know
Social Gaming on Facebook is an issue when playing with apps that post on your behalf.
Many players find that their Facebook timeline and newsfeed is flooded with their progress when playing a game.
The good thing is that Jackpot Party Casino DOES NOT POST without your approval each time.
Players get the option to choose the kind of information that Jackpot Party Casino can access from their personal Facebook accounts.
The best part about connecting to Jackpot Party Facebook is that other friends who have the app and have connected to Facebook can interact with you.
For this, you will need to choose to share your friend's list with Jackpot Party Casino.
Players can also send and receive gifts from their Facebook friends too.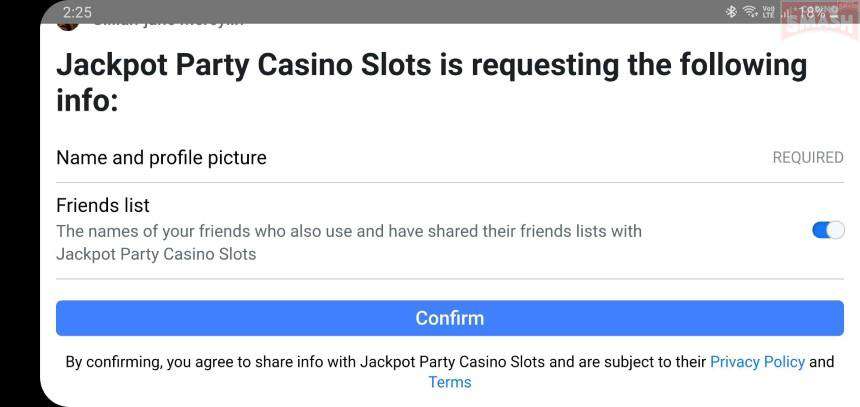 Big Prizes and Big Wins – Unlock Slots, Increase Levels and Keep Winning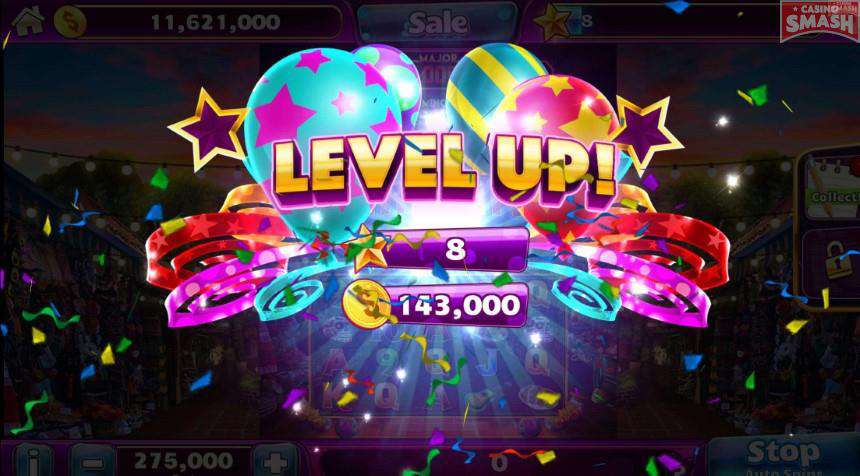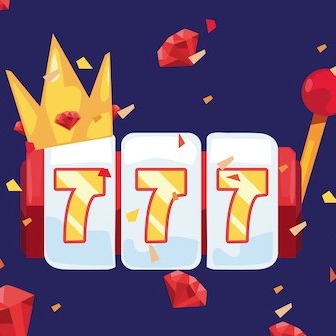 Get 20,000 Free Coins!
Play the best slot machine games with 20,000 free coins!
Download the app and register a free account to begin.
When you play the slots, your level meter percentage keeps increasing quickly.
With every level you increase, you win bonus Jackpot Party Casino free coins in thousands and millions.
Every level-up also unlocks unique slots that you can play right away if you choose.
An animated pop-up comes up on the screen, and you get notified when your level has increased, and better slots are unlocked.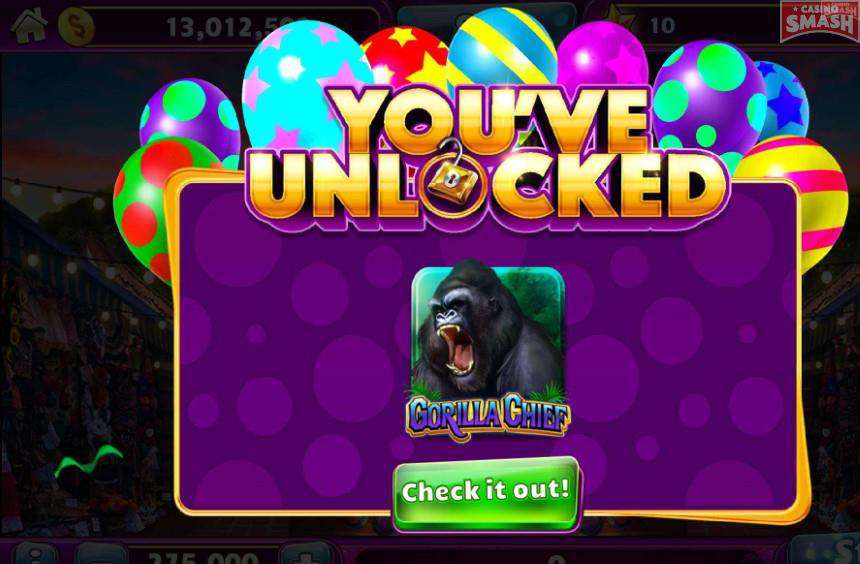 You can choose to play the classic slots on Jackpot Party Casino if that is where your luck lies.
Come Back Every Day for More Free Jackpot Party Coins and Minor Prizes
Winning every day is easy on Jackpot Part Casino by opening the app and performing a series of taps.
The daily spin-the-wheel bonus is great to kick start your play every day when you want to increase your balance.
Every player gets a checklist of wins that they can collect every day.
When you complete your checklist, you get to collect your free coins and unlock 2x your daily spin value.
The locked icon has the streak bonus feature that you can access when you reach Level 26.
New daily boosts are available when you come back the next day too.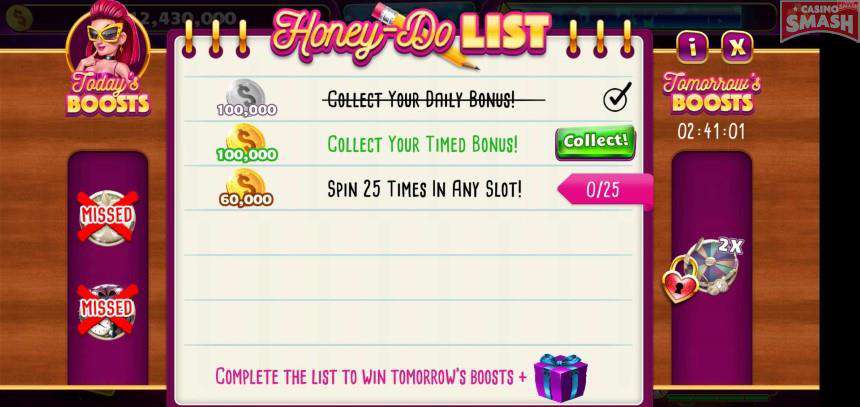 The Big Winning Party Prizes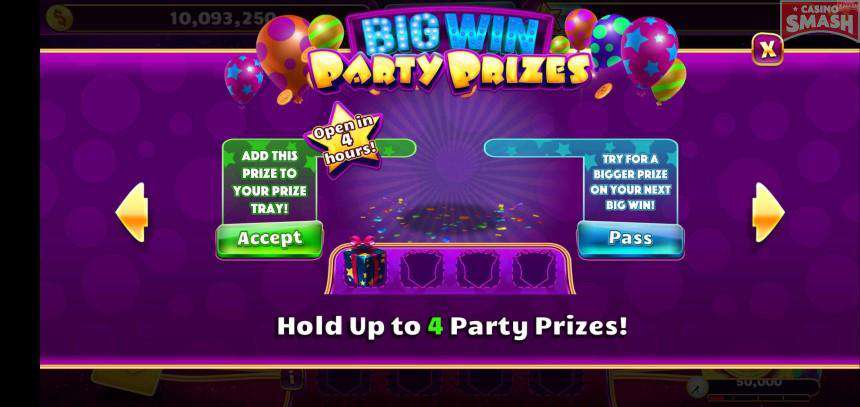 Collect up to four party gifts to fill the tray at the bottom and win amazing rewards.
When you win big by filling the win meter in a single spin, you get a prize that sits in the bottom tray.
You can open the prizes for Jackpot Party Casino free coins when the timer on them runs out.
Deals and Prizes to Win on Facebook – Jackpot Party Casino Cheats for More Coins
If the prizes you get during gameplay aren't enough, some groups and communities offer players more coins.
Make sure you like the Jackpot Party Facebook Page for regular offers, deals and free wins.
With over 3.1 Million likes and followers on the Facebook page, players can definitely find engaging posts.
Fun events that players can be a part of is only the beginning of the fun on the Jackpot Party Casino Community Page.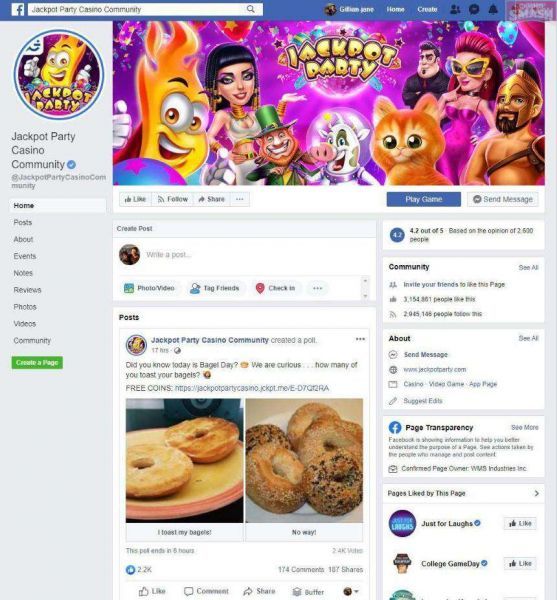 Be careful not to engage with fake pages that claim to be associated with Jackpot Party Casino.
The rule of thumb here is to follow the leads for Jackpot Party Casino free coins from official pages only, mainly Jackpot Party Casino Community.
Deals and Prizes to Win on Twitter – Jackpot Party Casino Hacks for More Coins
Twitter followers are in for some serious fun updates from the creators of Jackpot Party Casino.
Apart from offers and deals that are available on other social media platforms, their twitter account buzzes with activity with over 10.8K followers and regular posts.
Follow the #jackpotparty hashtag for regular updates on your twitter timeline and get fun updates from the team that anyone can relate to.
Players should be careful not to buy any coins or share any information outside the game app.
Has a fake page tricked you? Here are some of the fake pages to watch out for:
1. @cyberdashcliff – Free Daily Gifts
2. @SoaringEagle777
3. @CoinMas23399740
4. @bonusexpress
Deals, savings, new features and exclusive offers are available for twitter users who follow the page.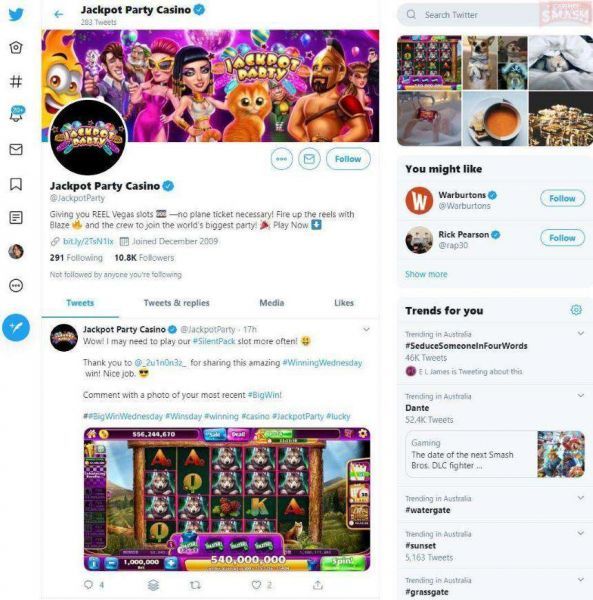 Deals and Prizes to Win on YouTube – Jackpot Party Casino Promo Codes and Hacks for More Coins
YouTube offers some of the best hacks to win on Jackpot Party Casino slots.
The official website offers reviews, epic deals and new game launches that players can enjoy.
With over 29K subscribers, the YouTube page has some of the best resources you would need for gameplay.
Some hack videos on YouTube promise players a chance to get unlimited Jackpot Party Casino promo codes across all devices; however, these are fake.
The videos provided by the Jackpot Party Casino team are the only genuine ones and consist of all the hacks that you need to win big streaks and deals.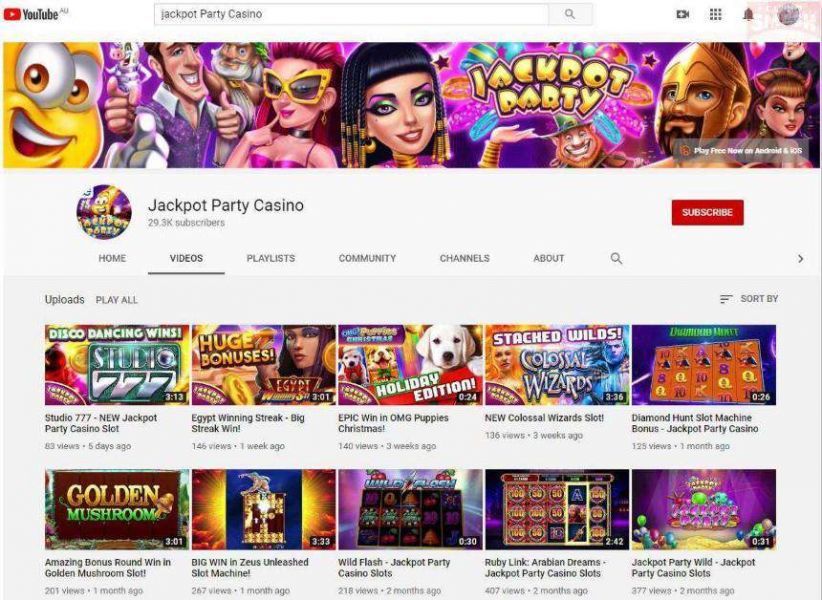 FAQ
Frequently asked questions about Jackpot Party Casino.
How do you get in touch with Jackpot Party Casino Customer Support?

The help centre of Jackpot Party Casino is excellent and addresses any issues you might have.

It is accessible through settings on your mobile or found at the bottom of the page on Facebook.
Do you get real money on Jackpot Party Casino?

Playing with real money, receiving real money or redeeming real money for games on social casino games like Jackpot Party Casino is not possible.
How to buy coins for gameplay in the Jackpot Party Casino?

You can buy coins in the Jackpot Party Casino Superstore by paying through your authorized payment option on Facebook, Apple Pay or GPay.