On this article:

How to play roulette online for real money?
Where to play roulette online for real money?
Not many other casino games can be as exciting as roulette.
If you aren't fortunate enough to live near a bricks-and-mortar casino, you can still experience the thrills and spills of the roulette wheel and play games for real money on your mobile or tablet devices.
Looking for the best casino mobile app to play roulette with real money online?
You've come to the right place.
What types of roulette can you play on a casino mobile app?
American roulette
American roulette is still the most popular form of roulette in the US.
The American roulette wheel differs slightly to that of French and European roulette wheels as it includes a green double zero, as well as a single zero.
This doubles the casino's house edge, which can deter some UK and Asia-based players from playing and considering French or European roulette instead.
French roulette
French roulette is most commonly played at casinos in Monte Carlo. This version of roulette evolved during the midst of the French Revolution.
It remains very attractive to players given its low 1.35% house edge. That's because it only has a single green zero and even if the ball lands on the zero you'll only lose a maximum of half your initial stake.
European roulette
European roulette might not carry as low a house edge as French roulette, but it's still one of the most popular forms of mobile casino roulette.
The house edge is still half that of American roulette, with only a single green zero in play at all times. Unlike French roulette, you do lose your entire stake when the ball lands in the zero pocket however.
Live dealer roulette
Most leading iGaming operators now have dedicated live casino sections, where customers can play live streamed table games of roulette, managed by professionally trained croupiers in real time.
With human interaction and the chance to watch the action unfold before your very eyes on screen in high-definition (HD) it's easy to see why live casino roulette has become a global iGaming phenomenon.
Other roulette variants
Roulette Royale is an increasingly popular form of online roulette, which operates in a similar vein to European roulette, with the added bonus of progressive jackpots to play for when you find the winning number five times in a row.
Then there's Multi-Wheel Roulette, which allows you to wager on the outcome of multiple wheels at the same time.
How to select the best mobile casino roulette apps
Do you want to know what makes a mobile roulette app good or a bad one? Here are three reasons where you should pay your attention when you decide to play roulette online with your smartphone or tablet:
Fair and secure gaming
You should choose mobile casino apps that offer 24/7 encryption of sensitive personal and financial data for all customers.
Furthermore, you should check if the mobile casino apps agree to third-party audits of the fairness of their online roulette software, ensuring total transparency for all their players.
And don't forget the licensing! Always play only on casino sites that are allowed to operate in your country.
Deposit and withdrawal options
The top-rated mobile roulette apps are those that offer a wealth of banking options that are allowed in your country.
These range from traditional banking through to highly accessible e-wallets and next-generation cryptocurrencies like Bitcoin.
Reliable customer support
You should judge a good mobile roulette app based on the quality of its customer support.
An iGaming operator that offers 24/7 support via live chat, email and/or telephone is worth its weight in gold to assist to their players in their hour of need.
The top 10 mobile roulette apps revealed
1. Betway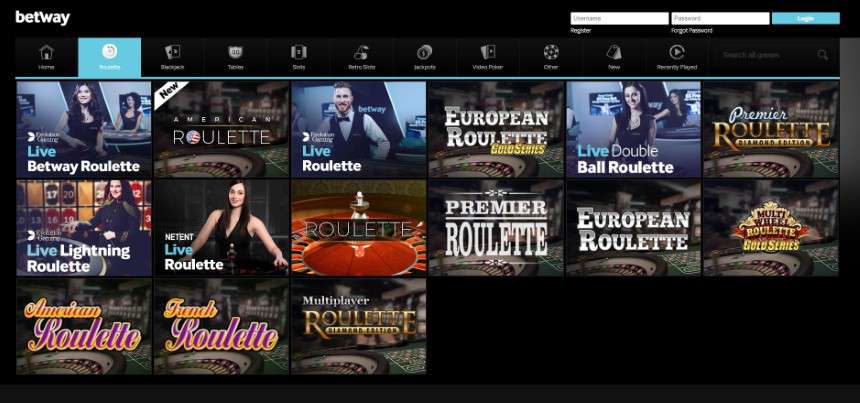 Betway Casino offers a dedicated mobile app for roulette action and other leading table games.
Available to download for Android and iOS devices, Betway's mobile roulette software guarantees stunning high-definition visuals and immersive audio on your smartphone or tablet device that's so realistic you could be stood in a land-based casino.
Betway's mobile roulette games are available 24/7 for you to play on the go, wherever you are, so long as you have a reliable internet connection.
You can play single-zero roulette games with their European and French roulette tables, as well as the inclusion of double-zero American roulette.
If you want to play with other real players at the table, consider Multiplayer roulette.
However, for the pinnacle of mobile roulette gaming, consider Betway's Live roulette tables, with live streamed action managed by professionally trained croupiers that interact with you in real time.
2. PartyCasino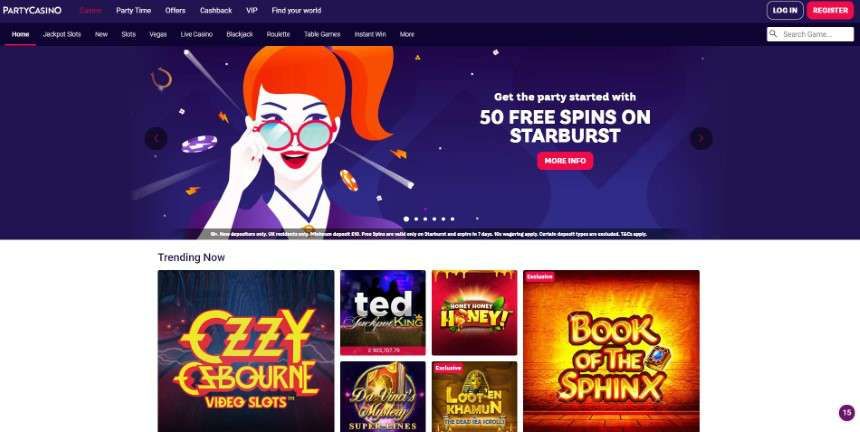 PartyCasino's native mobile app is available to download in the App Store and in Google Play for iOS and Android users.
The application is very easy to navigate between your account, your bonuses and the available mobile casino games using the left-hand navigation menu.
Better still, you can play your favourite online roulette games via the PartyCasino app.
That doesn't just mean your bog-standard online roulette action either, as PartyCasino has recently launched its own live dealer roulette games via the Clubhouse Roulette table.
These tables are entirely exclusive to PartyCasino customers, which means that the likelihood of having to sit and wait for a space at a table is reduced.
3. Jackpot City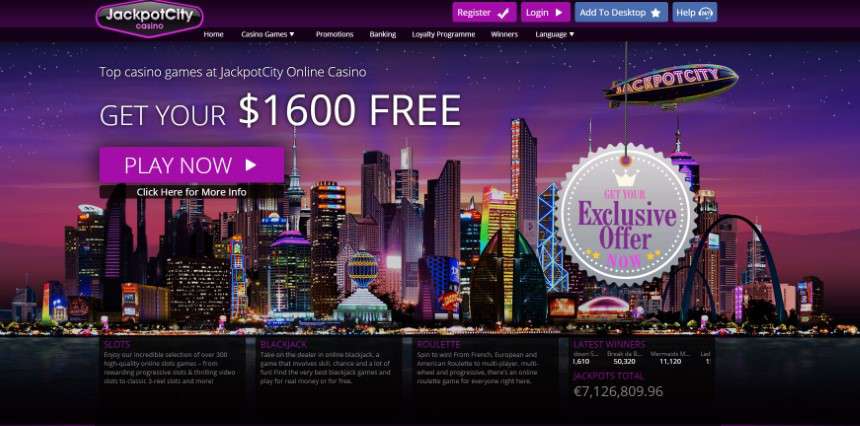 Jackpot City's mobile roulette is powered by the pioneers of iGaming software, Microgaming. The award-winning Microgaming software is arguably the most intuitive of all mobile roulette interfaces, making it easy to pick up and play on your mobile, whenever you're ready.
You'll be able to play European roulette at Jackpot City, which means that you only have the single zero pocket on the roulette wheel to contend with.
The Jackpot City mobile app has been designed to make it safe and secure to play games for real money at the roulette tables. That's thanks largely to data-encrypted banking for all deposits and withdrawals.
Jackpot City's feature-rich live dealer roulette games can also be played on your mobile within your favourite web browser, thanks to their cross-platform capabilities, powered by live casino masters, Evolution Gaming.
4. Casimba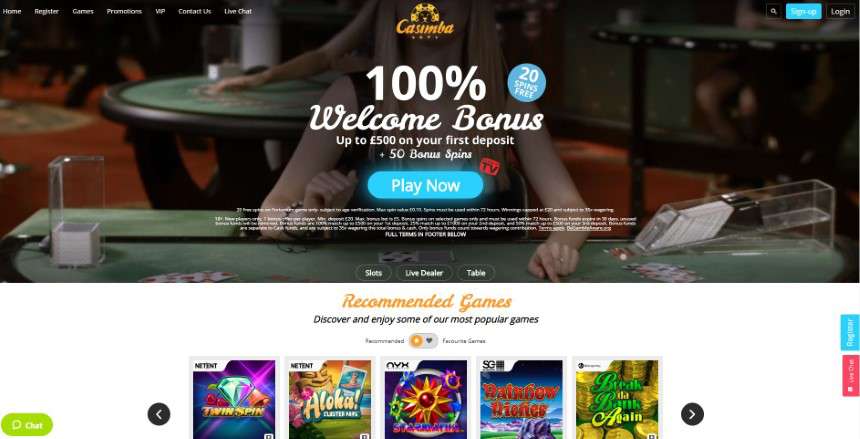 Although Casimba may be something of a new kid on the block when it comes to mobile roulette, its free mobile casino app makes roulette gaming on the go extremely exciting.
What's particularly impressive about Casimba is that it's partnered with a host of iGaming software providers to offer you a huge selection of roulette games to play on your mobile.
Their portfolio of mobile roulette games ranges from classic European and French roulette games through to more innovative Double Ball roulette and the new Roulette Nouveau from Relax Gaming.
NetEnt's roulette games are particularly popular with Casimba customers because they offer a low-limit and high-limit table, catering for high-rollers and low-ball players alike.
Live dealer roulette games are also included in the Casimba mobile roulette app, featuring software that's built specifically with mobile gaming in mind, ensuring a slick user experience.
7. 888casino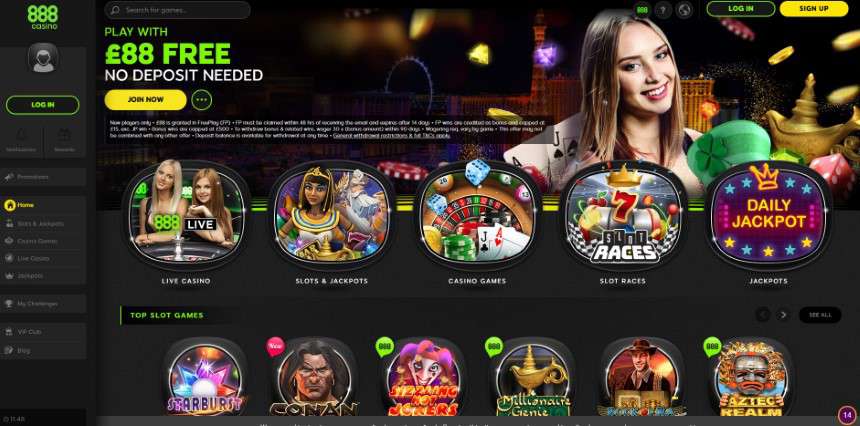 888casino has long been regarded as one of the most trustworthy iGaming brands in the industry, with the 888 brand having branched out across a host of betting markets, including sports betting and poker.888casino's mobile app is optimised to provide the "ultimate mobile casino experience" and it's easy to see why.
There are an impressive eight different mobile roulette tables to choose from, with French, European and American roulette on offer.
Many of 888casino's mobile roulette tables offer low-limit entries for beginners and those with small bankrolls, with minimum bets starting at just £0.50 per game.
Combine that with access to premier live dealer roulette games that allow you to interact with human croupiers and other gamers, it's easy to see why 888casino has built such a strong customer base.
8. King Billy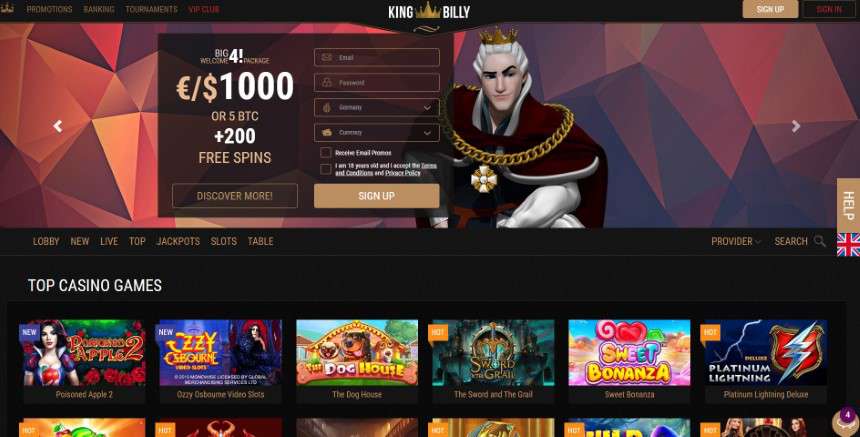 Unlike 888casino which has been in operation for several years, King Billy has been in existence for a matter of months and has already made something of a splash with its mobile table games.
King Billy is themed around a Medieval kingdom, but it is anything but archaic when it comes to its innovative mobile gaming options.
You can choose to play your favourite mobile roulette games via your mobile web browser or by downloading the native King Billy mobile app. Unlike many of the mobile casinos we've already listed, King Billy accepts Bitcoin as a deposit method, and you can transfer and withdraw funds to and from your King Billy account via the mobile app.
King Billy specialises in live casino gaming, with over 100 live casino tables to choose from, many of which are classic roulette tables and variant roulette games.
9. Royal Panda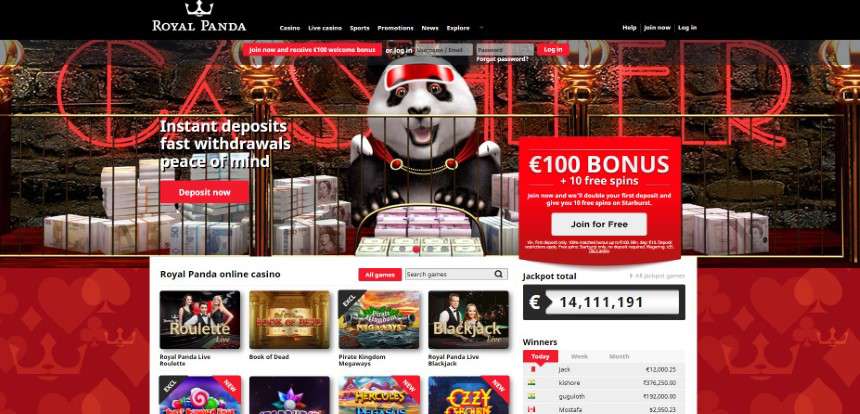 Royal Panda was launched back in 2013 and has since become one of the household names for online and mobile casino action. It recently unveiled a mobile casino app for iOS and Android users that offers a plethora of entertaining roulette gaming options, as well as dedicated customer support.
Royal Panda can be praised for its huge choice of dedicated roulette table games, which currently totals 22.
You'll find a healthy balance of French, European and American roulette games, as well as the chance to play the all-action Multi Wheel roulette game, which allows you to try and profit from multiple roulette tables at once!
There are a handful of live dealer mobile roulette games operational 24/7 too, with the Live Speed roulette proving particularly popular among casual gamers that want to enjoy more action and less waiting around.
10. Betfair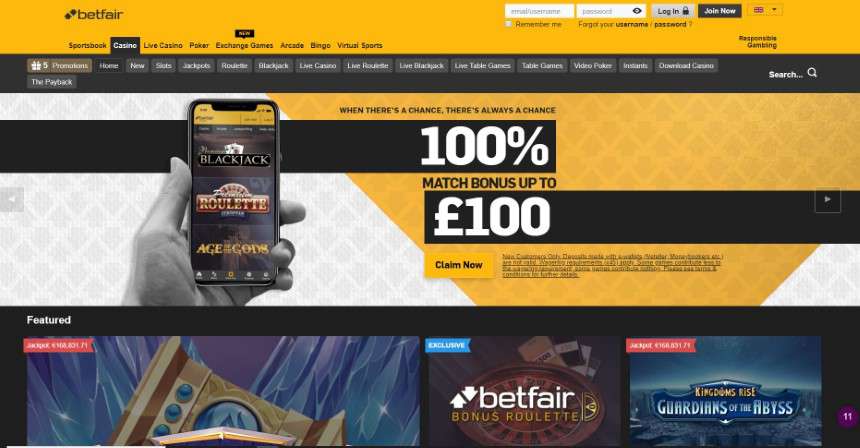 Online roulette real money opportunities don't come much better than at Betfair Casino. This household name has been innovating the iGaming industry for many years now and its mobile casino app doesn't disappoint.
What makes Betfair Casino such a great place to play mobile roulette is its attention to detail and commitment to create the most authentic casino experience possible.
It all starts with dedicated VIP hosts that keep loyal, regular players happy, followed by super-fast mobile casino software, available on iOS and Android.
Betfair's mobile roulette options are something else.
There's even a Penny Roulette table that allows minimum bets of just £0.01p per game, which is perfect for those just starting out.
There's even roulette 'fusion' games such as Pinball Roulette, combining the best features of the arcade and table games.
Beginner strategies for those new to playing roulette for real money
Stick to games with the lowest house edge
If you want to get the most bang for your buck, be sure to bet at tables with the lowest house edge.
These are European roulette tables, which only use a single zero rather than the addition of a double zero, like in American roulette.
This halves the casino's house edge from 5.3% to 2.7%. This also means that for every £100 you spend, you're statistically likely to lose £2.70 to the house rather than £5.30.
Start with betting 'outside the table'
Don't get too creative with your betting at the roulette table. From the outset, stick to betting outside the table on whether the winning number will be black or red, odd or even.
These even-money bets offer more consistent yet smaller payouts.
Accept that roulette is a game of chance
Whichever real money roulette app you choose, it's important that you go into your gaming with your eyes wide open. Whatever roulette betting strategy you adopt, the outcome of each spin of the wheel is an entirely unique occurrence.
Avoid strategies that force you to double-down after a losing wager, as it's just as possible that you could go on a losing streak as it is a winning streak.
Hopefully, this guide has given you an appetite for playing roulette on real money casino apps.
Download any of the ten casino mobile app selections listed above and you'll be sure to find roulette tables that give you the thrill of standing in a land-based casino, all from the comfort of your own hand.
More Guides About Mobile Casinos: